PHOTOS
Music, Tears & Cheers: See The Best Moments From The 2021 Country Music Association Awards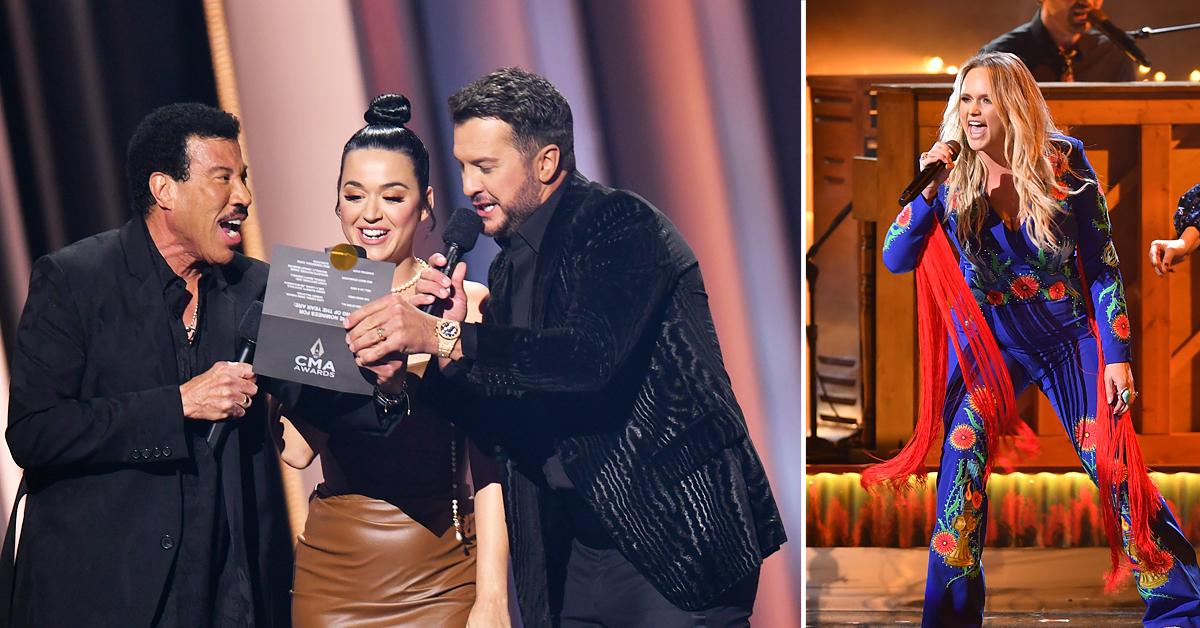 The 2021 Country Music Association Awards was a can't-miss spectacle, with tearful acceptance speeches, jaw-dropping performances and so much more.
Article continues below advertisement
With Luke Bryan as host, the annual awards show was filled with hilarious commentary and banter while honoring some of country music's greatest.
Article continues below advertisement
Scroll through to see the best moments from the Country Music Association Awards.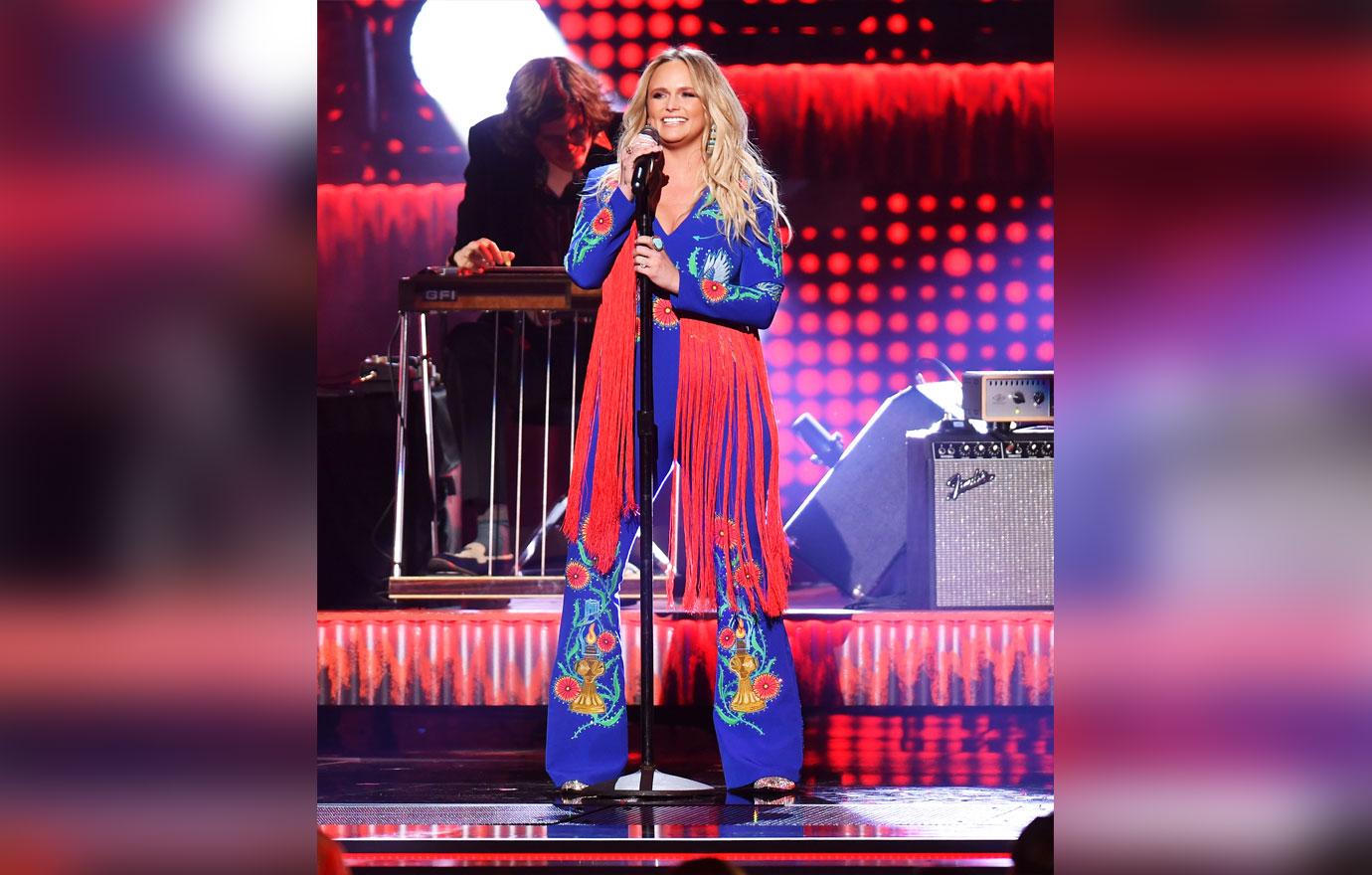 Miranda Lambert kicked things off with a medley performance of hits, including: "Kerosene," "Mama's Broken Heart," "Bluebird," "Little Red Wagon," and "Gunpowder & Lead." Prior to Lambert opening up country music's biggest night, she teased to USA Today on the red carpet: "I'll just say there's a lot of spice in it."
Article continues below advertisement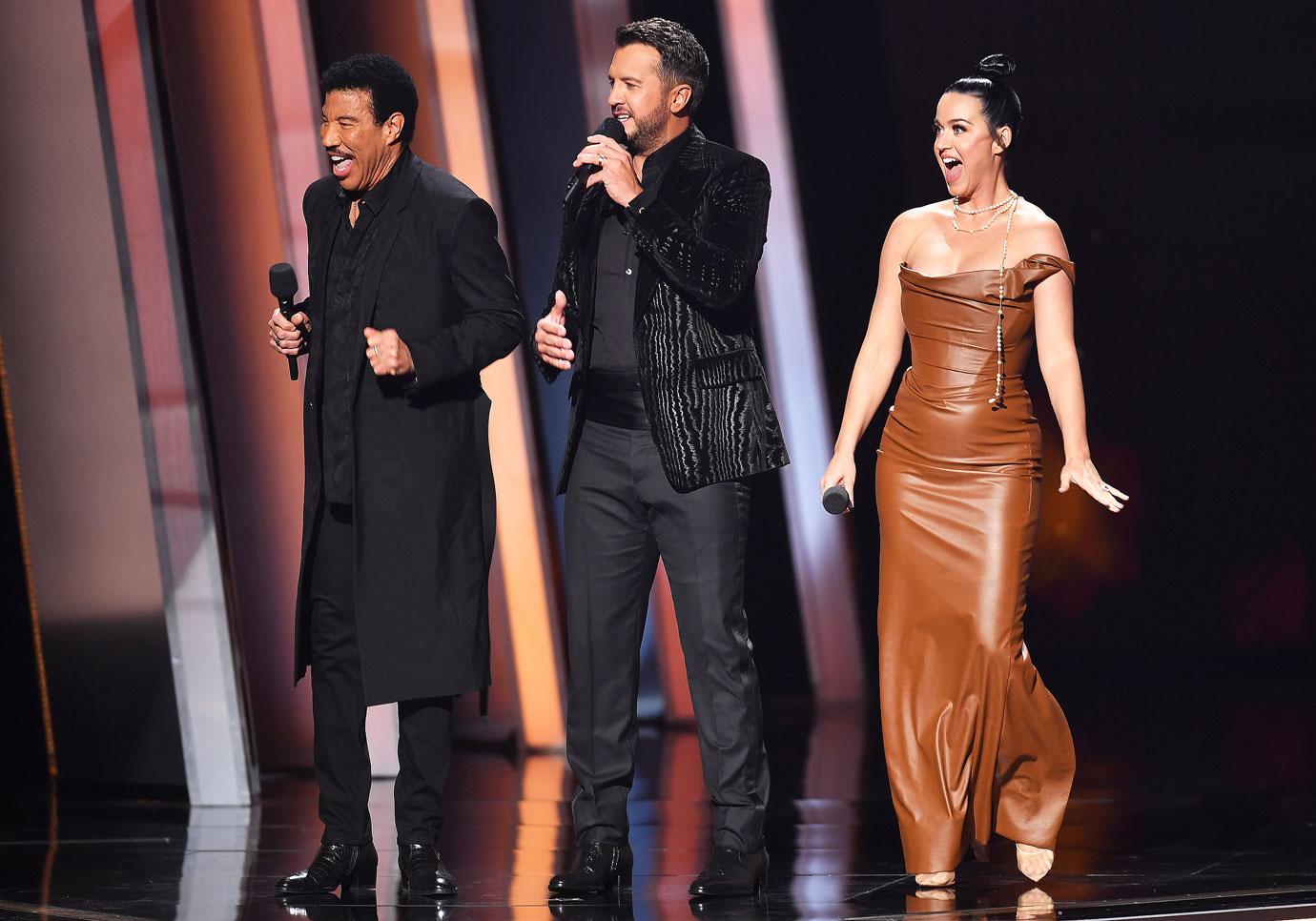 "It is so great to be here with all my fellow artists, tested and together... or immunized?" the "Play It Again" crooner quipped. "Just playin'."
Article continues below advertisement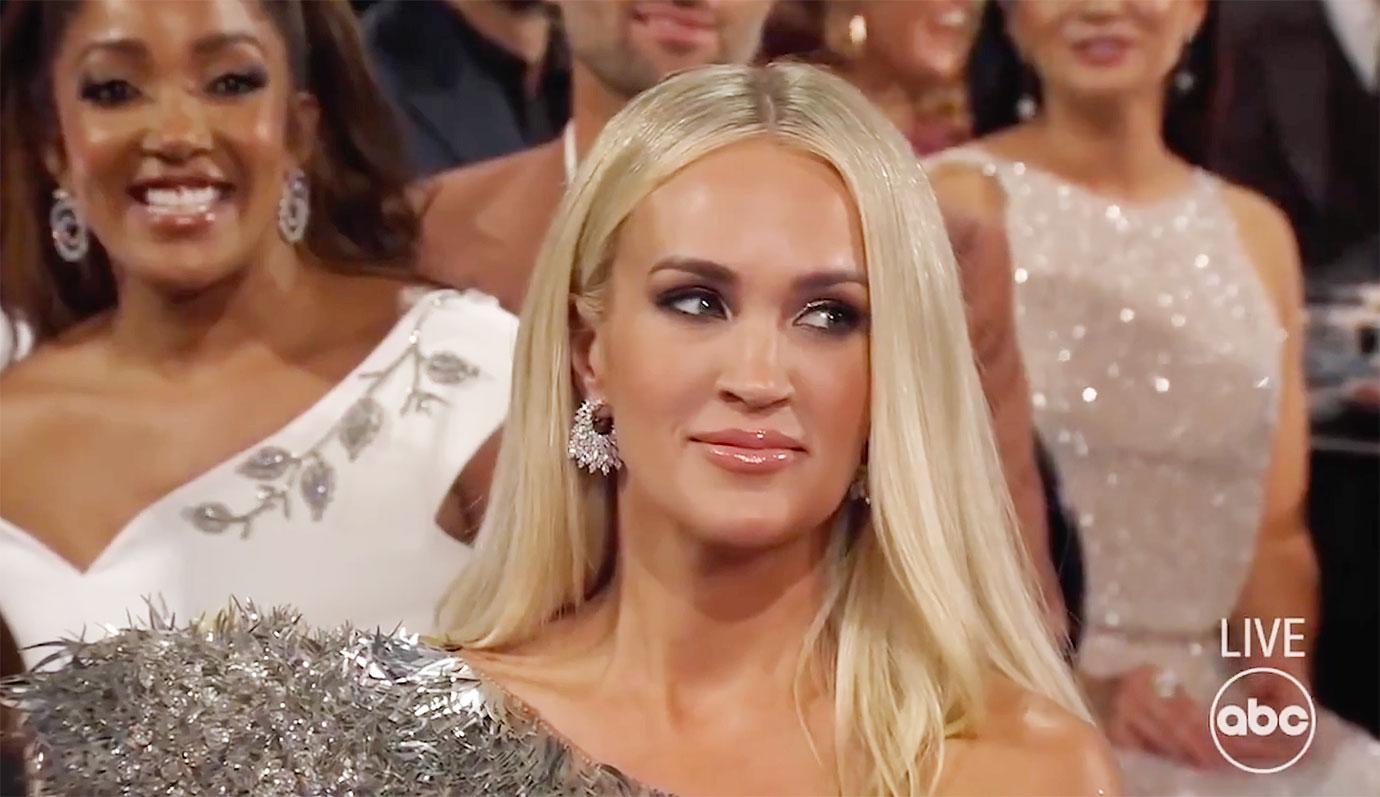 Bryan's jokes were intended to be all in good fun; however, Carrie Underwood wasn't amused with the musician taking aim at Rodgers over his misleading vaccine remarks. The "Before He Cheats" singer appeared to have sided with Rodgers amid the scandal, as she "liked" her husband Mike Fisher's recent Instagram post backing the NFL pro.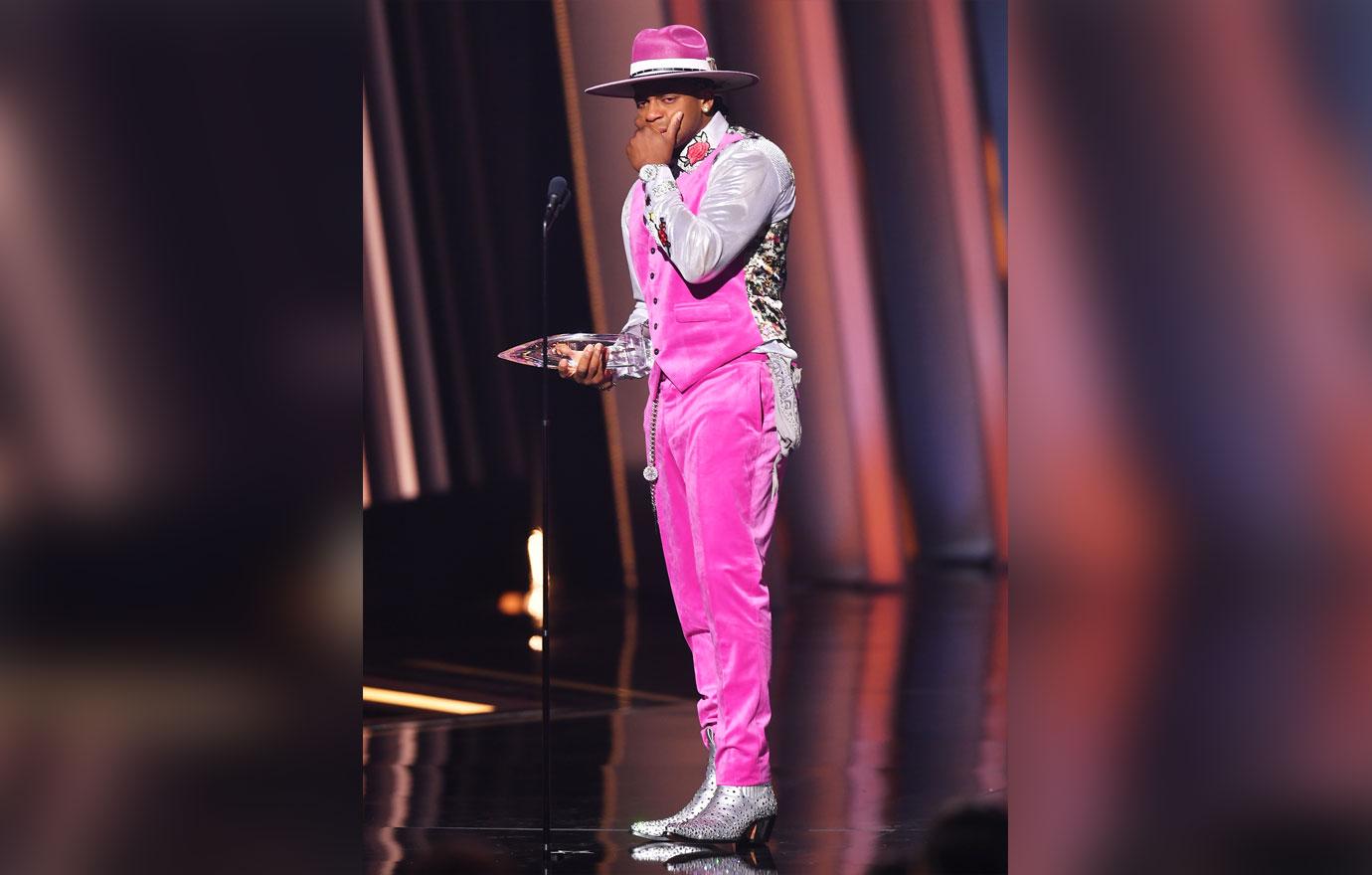 A tearful Jimmie Allen got choked up while accepting the best new artist award. As he began his emotional speech, the "Best Shot" singer thanked his dad, who died in 2019, for "introducing him to country music."
Article continues below advertisement
"Five years ago I spent my last $100 and came to the CMAs 50th to watch Charley Pride perform on stage, and I got to perform with him last year," Allen emotionally shared. "Everyone who voted for me, thank you. My wife, I love you. My kids, my mother's here."
Reflecting on his first encounter with his manager Ash Bowers, Allen continued: "Ash found me playing at a writer's round at Puckett's grocery store in Franklin and signed me after 10 years of being here, living in my car, living in a trailer, working every job, this is amazing."
Article continues below advertisement
Allen — who became the second Black performer to win this award after Darius Rucker's 2009 win — concluded his speech by thanking "country music," adding that the award "is for my hometown in Delaware."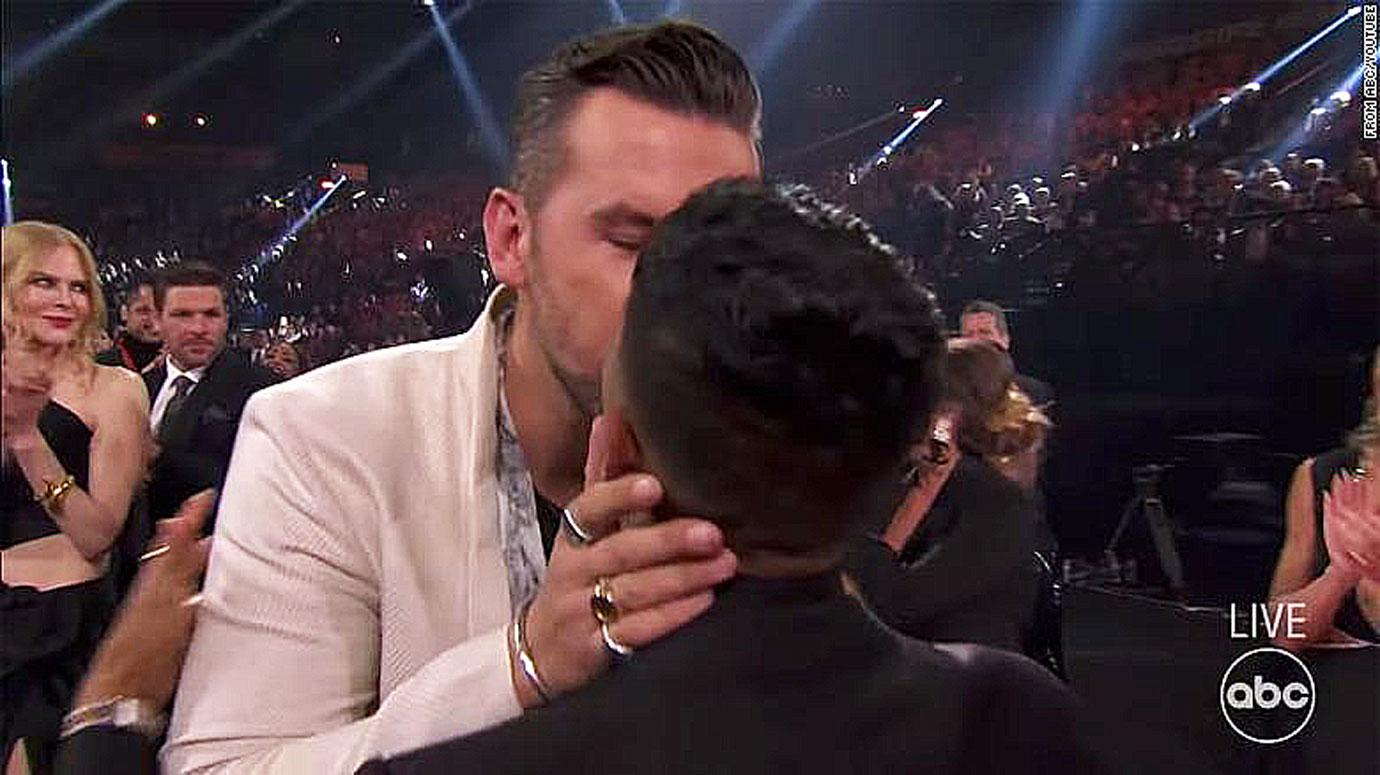 TJ Osborne celebrated the Brothers Osborne's vocal duo of the year win by giving his boyfriend Abi Ventura a loving smooch before taking the stage. While accepting the award, Osborne — who publicly came out as gay in February — said: "It's been a crazy roller coaster of a year for us in so many ways, especially for me emotionally."
Article continues below advertisement
Noting that he's dreamed of being up on that stage, Osborne candidly admitted: "There were so many things that were so many hurdles for me, and I always felt, truthfully felt, like it would never be possible, because of my sexuality, to be here."
"I just wish my younger me could see me now," the artist shared, before performing "Younger Me."
Article continues below advertisement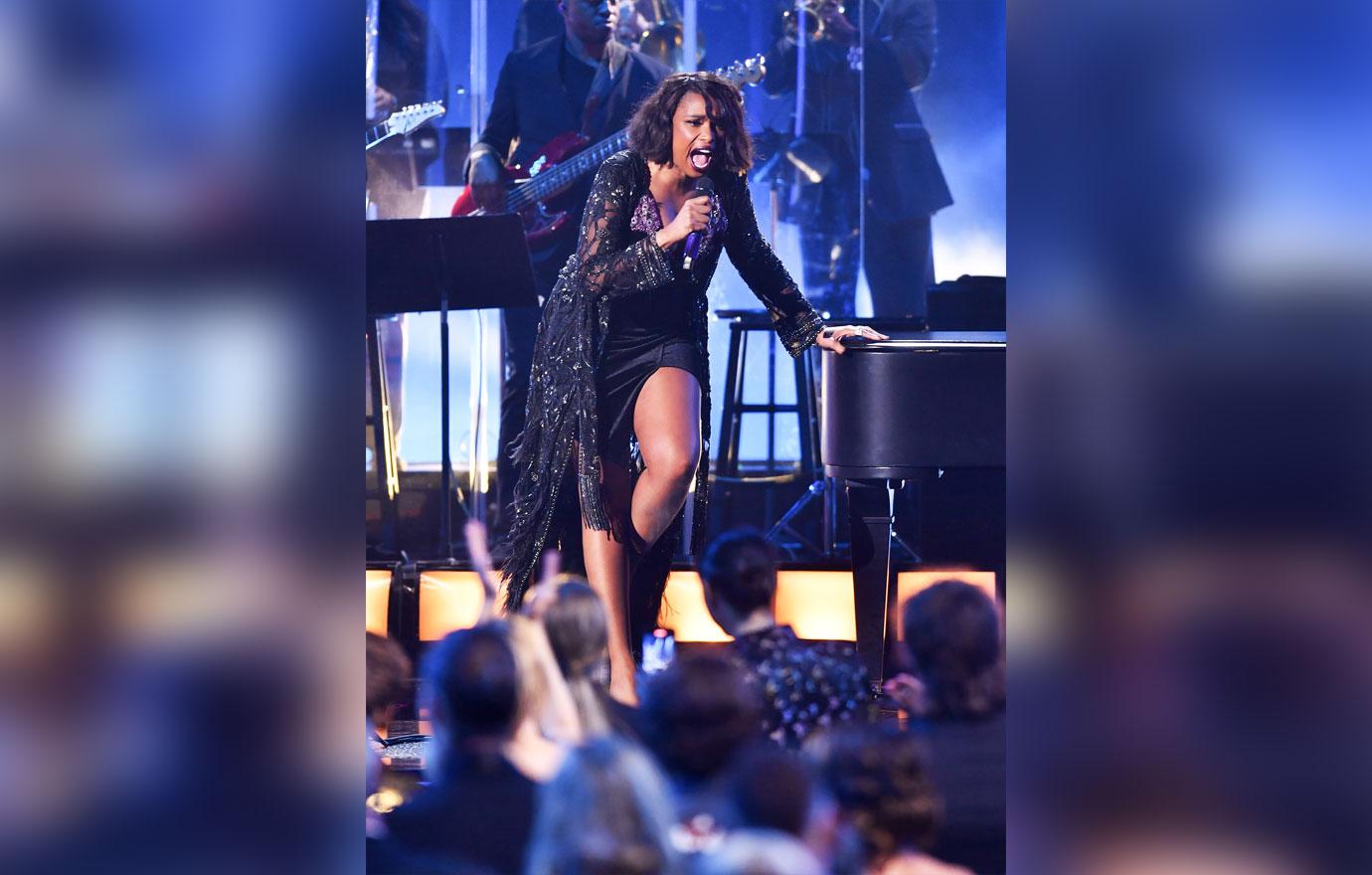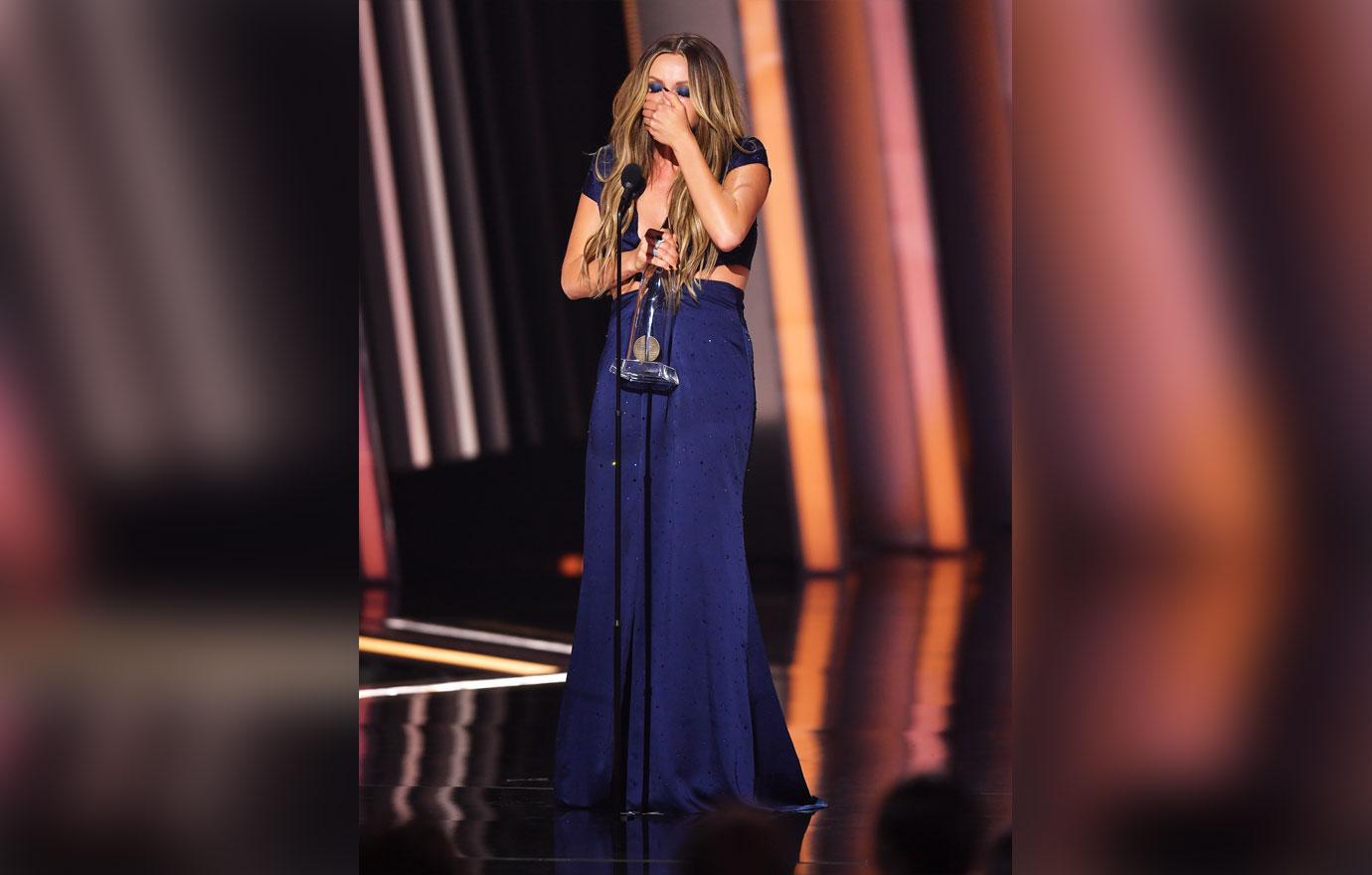 Carly Pearce couldn't help the tears from flowing as she emotionally accepted the female vocalist of the year award, sharing: "I've had just like a crazy year and I just want you guys to know that this means everything to me."
Article continues below advertisement
"Country music saved me at a time that I needed it," she continued through tears, "and I just want you guys to know that this is all I've ever wanted in the entire world and I just hope you know that country music is all I love, so thank you so much."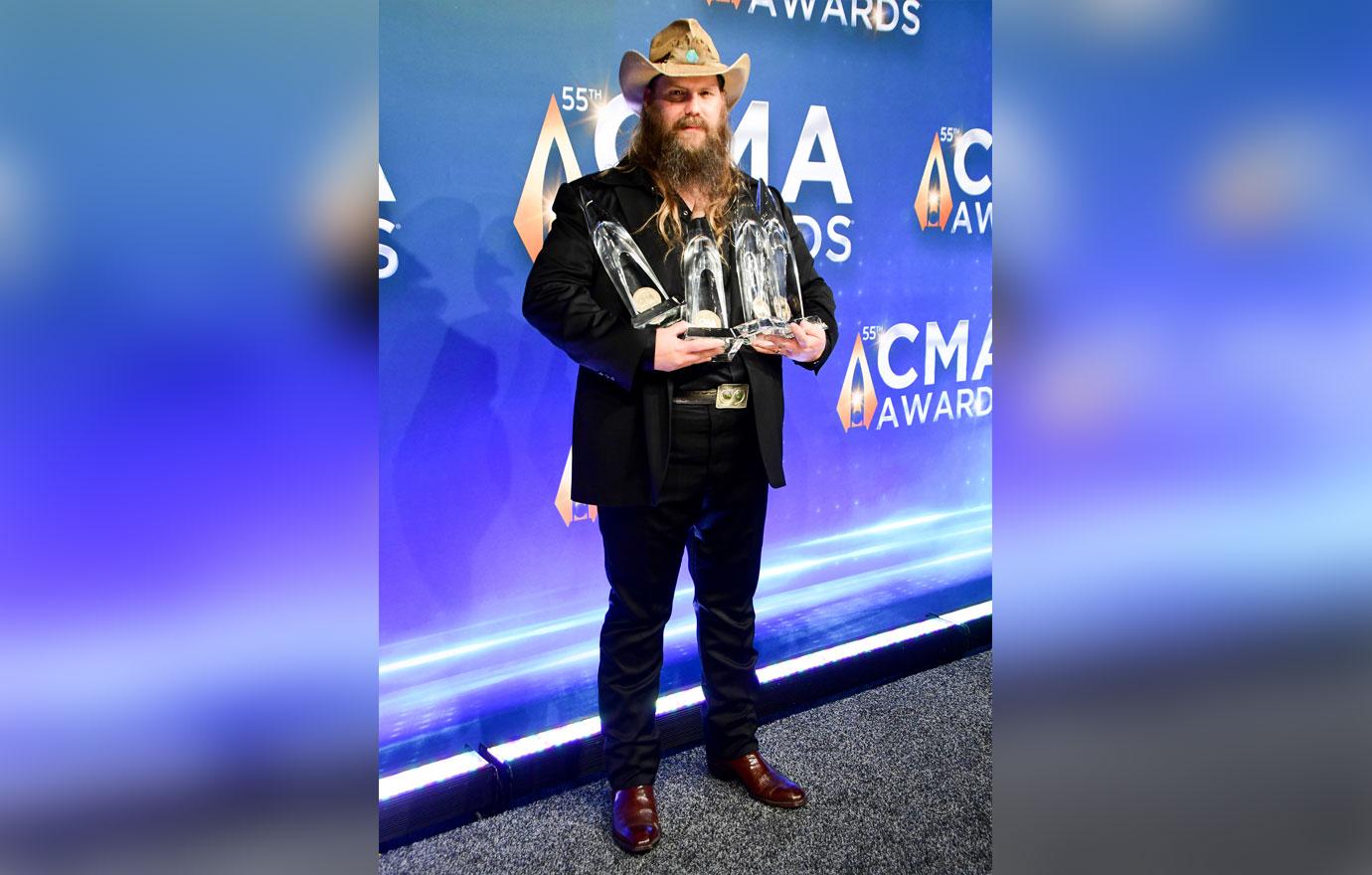 Chris Stapleton was certainly feeling good after country's biggest night, with him taking home six awards in categories including: single of the year, album of the year, song of the year, and male vocalist of the year.
Article continues below advertisement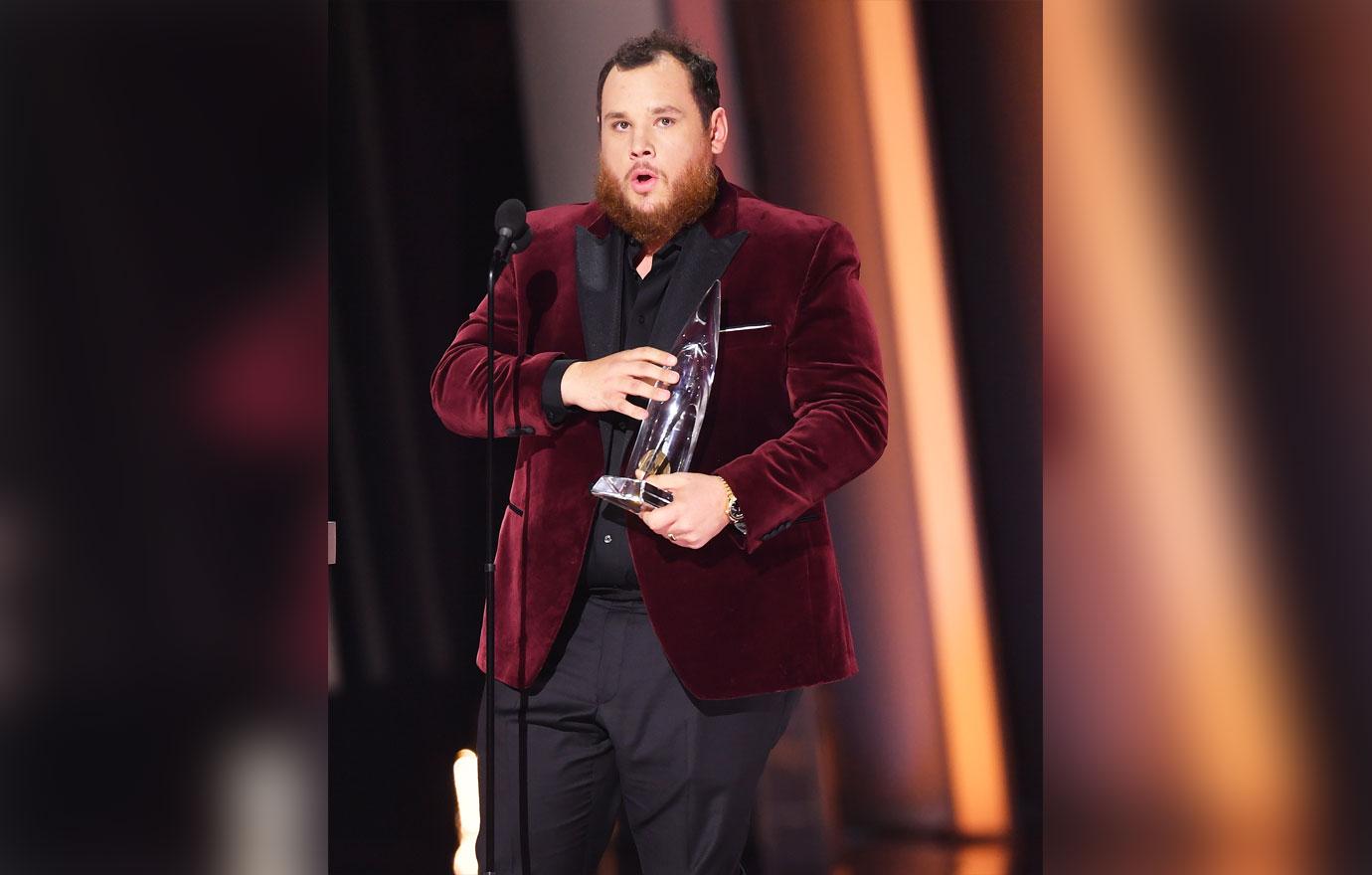 Taking home the biggest honor of the night was Luke Combs, who couldn't believe he won entertainer of the year, as he tried to find the words to express how he was feeling during his acceptance speech. "I have never written a speech for something like this," he quipped, "which is not serving me well right now."
After appearing dumbfounded over the fact that "Alan Jackson just said my name twice" — as the country legend presented him with the award — Combs concluded: "I don't deserve to win it, but I'm sure as hell glad that I did."