'Disrespectful And Despicable': Bill Cosby Accusers Speak Out After News Of Disgraced TV Dad's Prison Release
Bill Cobsy is about to be a free man, but his accusers are not happy about the shocking news of his prison release.
Article continues below advertisement
Sammie Mays, who alleged that the former television actor "drugged and sexually assaulted her in the 1980s," believes that Cosby is still a danger to the public after only serving two years out of a three-to-ten-year sentence. In a statement to TMZ, she said she also believes that his freedom is "disrespectful and despicable" for the woman who got him behind bars, Andrea Constand.
She also explained that the ruling could severely frighten women and "shows that women do not have the respect of men." According to the outlet, Mays is planning to protest outside the prison when Cosby is released.
Article continues below advertisement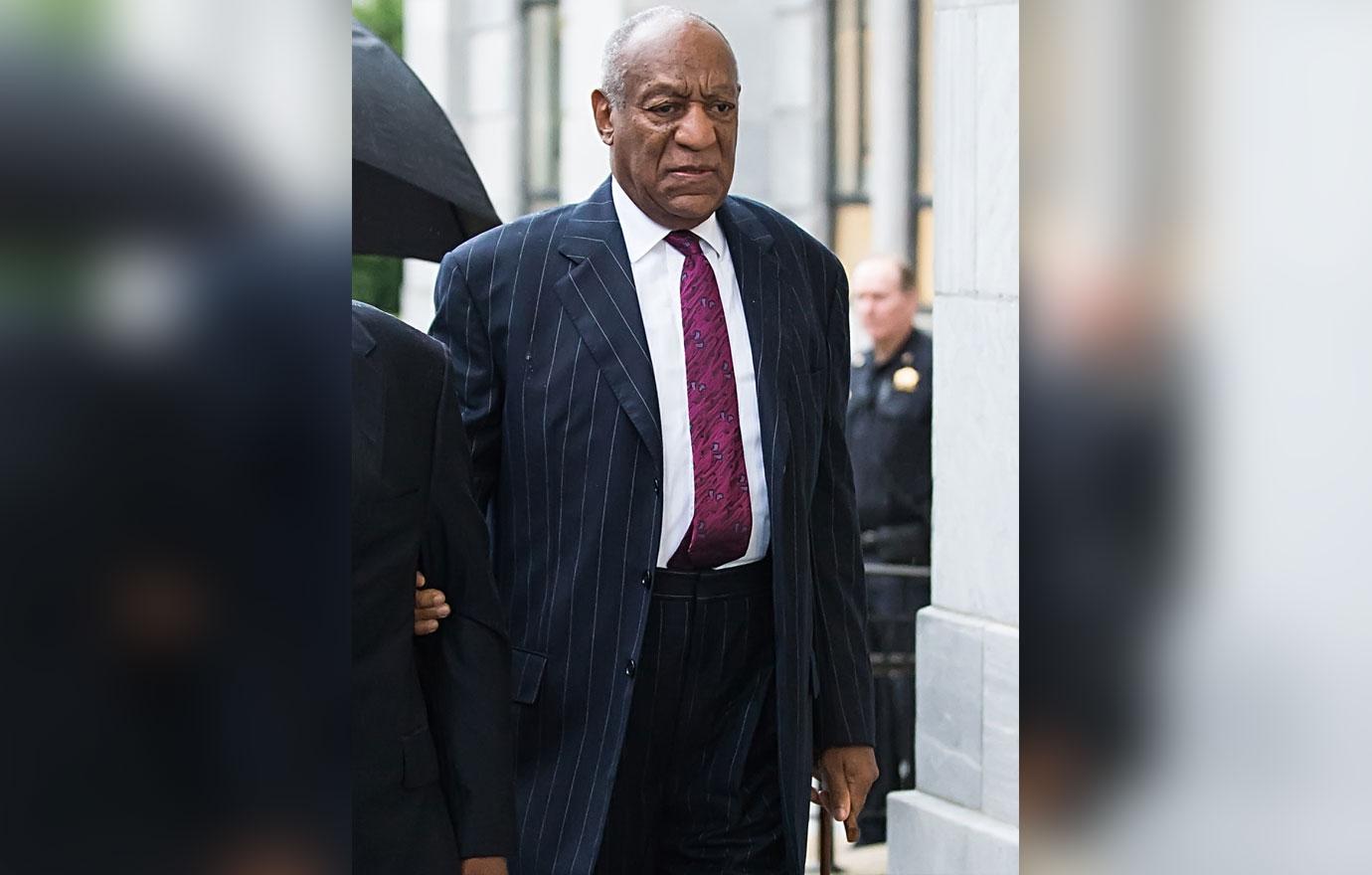 Article continues below advertisement
Another accuser, Sarita Butterfield, who alleged that The Cosby Show star "groped her," has also voiced her dissatisfaction about his premature release.
One accuser Angela Leslie even voiced to the outlet, "I'm surprised and shocked with today's news of Cosby's release. It seems the justice system served the criminal, in this case, as opposed to the victims. At this point, I just hope that he took time to reflect on the pain and anguish his actions caused so many women. And, also puts in the work towards becoming a better person."
Article continues below advertisement
High profile attorney Lisa Bloom, who represented the likes of Janice Dickinson and two other Cosby accusers, has released a lengthy statement explaining how much damage this is going to cost her brave clients who have risked so much to come forward and speak their truth against the comedian.
"The 3 Bill Cosby accusers I represent and I are disgusted that he is a free man today," she emphasized. "He is not released because he is innocent. He is released because a prosecutor promised him years ago that he would not be brought to justice, without even making a deal for him to do time"
Article continues below advertisement
The legal powerhouse went on to talk about the famed super model's testimony in particular stating, "I will never forget my client Janice Dickinson's brave decision to testify as a "prior bad acts" witness in Cosby's 2018 criminal trial. She knew this could be used against her in her civil case. We decided we didn't care. Getting him criminally convicted was essential."
Article continues below advertisement
Just as Mays said, Bloom is especially sickened by the recent turn of events for Andrea Constand. "And of course, the victim in the case, Andrea Constand, so dignified, so strong, answering every demeaning question. The conviction. We couldn't believe it: justice, a tiny bit, finally. And now this. A kick in the gut to victims and their advocates," she wrote.
Bloom went on to say that the harsh reality of today's events is exactly the reason why victims do not speak up. But now more than ever, any other Cosby victims should step forward.
Article continues below advertisement
"Every day I fight for sexual assault victims and have to advise them of the ugly truth: the system still massively favors the rich and powerful. You need a superhuman level of strength and courage. Luckily many victims have it. Any other Cosby victims, time to come forward!"
Famed attorney and Bloom's mother, Gloria Allred, who has represented many Cosby accusers, made her voice on the matter known by stating the overturned conviction "should not be interpreted as a statement or a finding that he did not engage in the acts of which he has been accused."
Article continues below advertisement
As OK! previously reported, the Pennsylvania Supreme Court ruled on Wednesday, June 30, that Cosby's conviction was overturned — and that this new ruling also bars any retrial in the case, according to court documents. Cosby is expected to walk free from prison at some point Wednesday.
More than 60 women have accused him of either sexual assault, rape, drug-facilitated sexual assault, sexual battery, child sexual abuse, or sexual misconduct, all of which he has denied.