PHOTOS
'Bling Empire' Star Christine Chiu & 2-Year-Old Tot Are Impeccably Styled For Afternoon Stroll — See Photos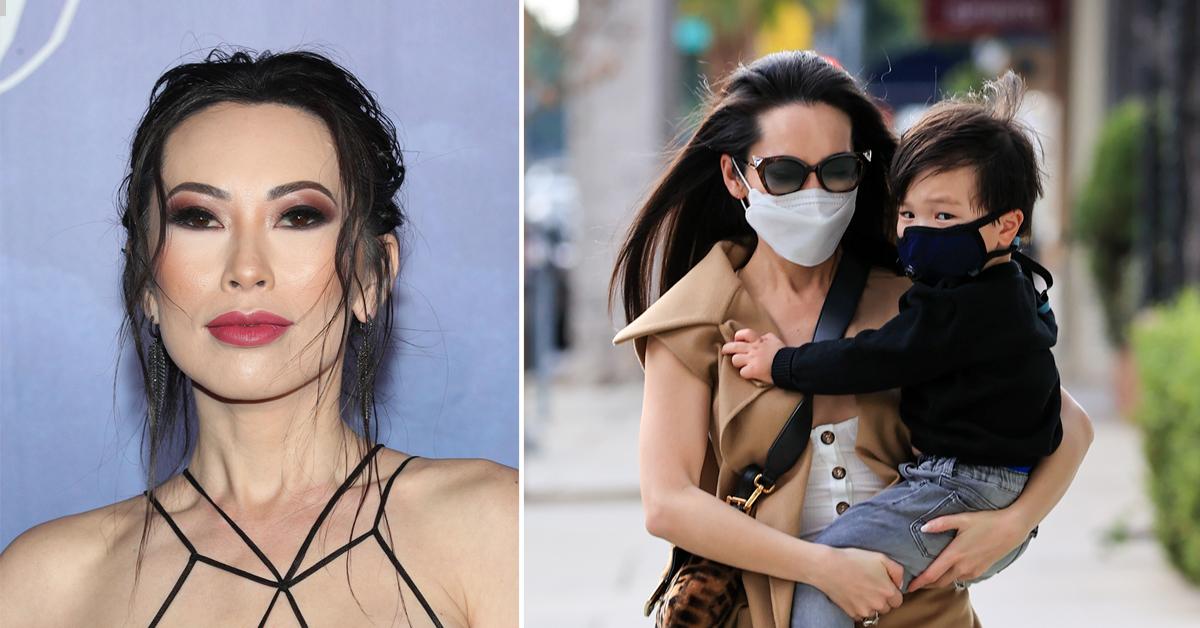 Bling Empire star Christine Chiu masked up and put on an enviably stylish casual ensemble in order to run errands with her adorable son Gabriel Jr. in West Hollywood, Calif.
The star of the Netflix reality show, which follows a group of ultra-wealthy Los Angeles residents of Asian descent, is married to plastic surgeon Dr. Gabriel Chiu, a direct descendant of the historic Song dynasty. So, in addition to being practically royalty, she is a doctor's wife who knows the importance of not only making sure she's wearing a face covering, but also making sure her toddler is wearing one, too. Both fashionably coordinate their masks to their ensembles, of course!
Article continues below advertisement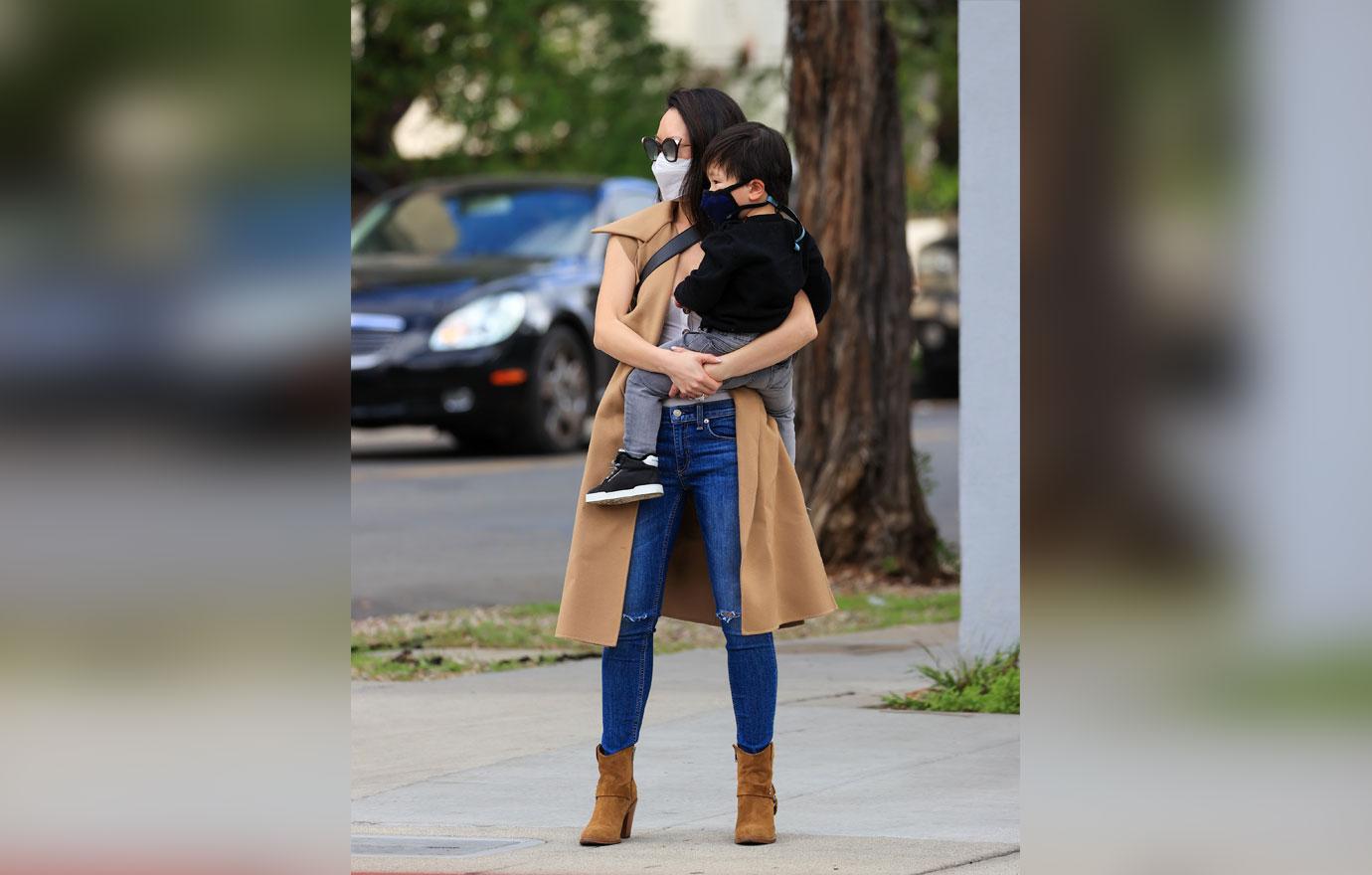 Chiu chose a warm-looking cape-style overcoat which, while keeping her shoulders toasty, left her arms bare to the open air. Form-fitting jeans and camel boots complete her "cold but not too cold"-weather look. Netflix dubbed Chiu the "couture queen" of the show, so it's not too surprising she's serving looks... and has her son dressed impeccably to boot.
Article continues below advertisement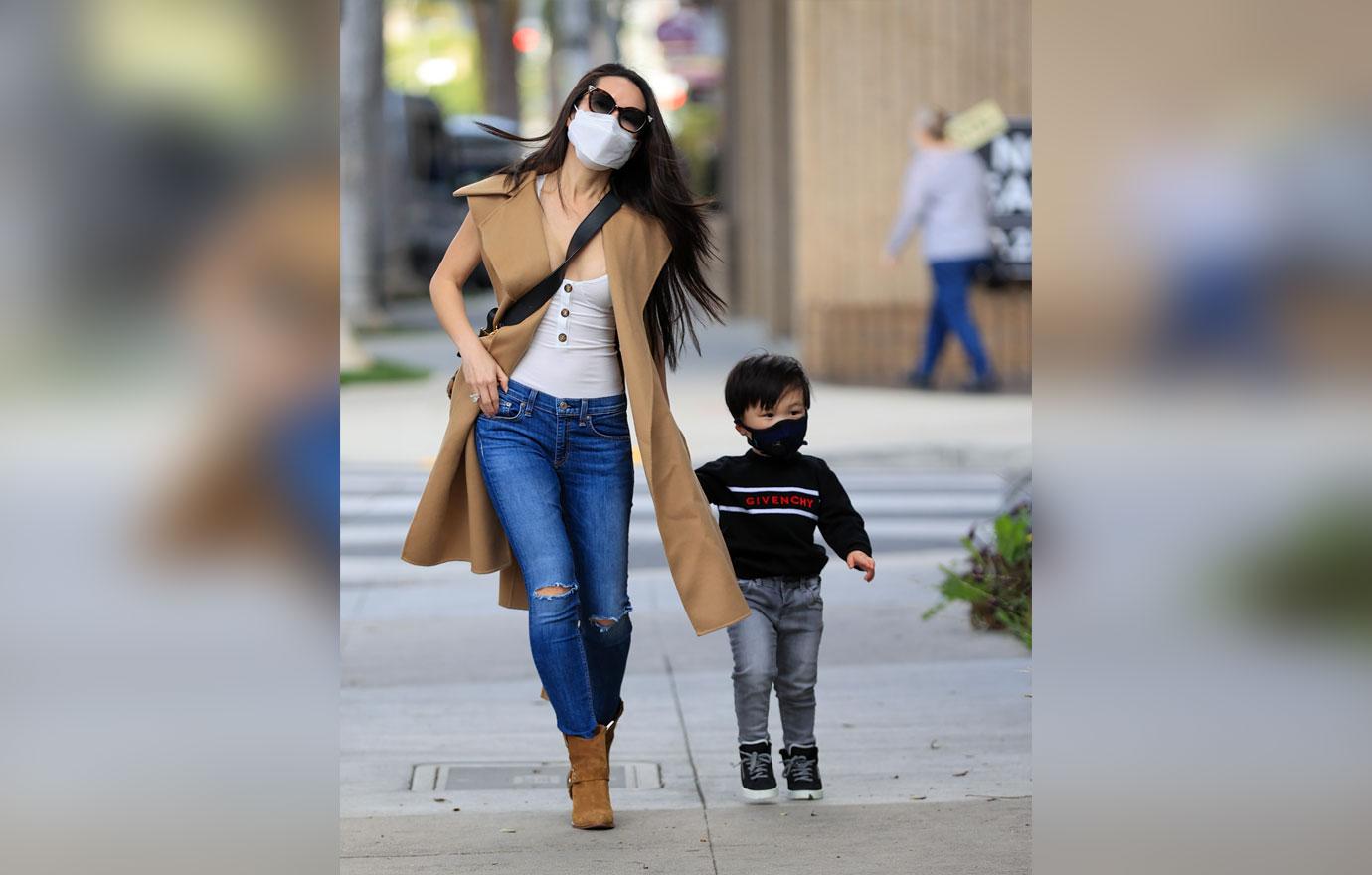 Son Gabriel Jr. steals the show in a too-cute-for-words mini-sized Givenchy sweater, which coordinates with gray jeans and a pair of black hi-tops. Here's a 2-year-old who manages to be more stylish than anyone 10 times his age!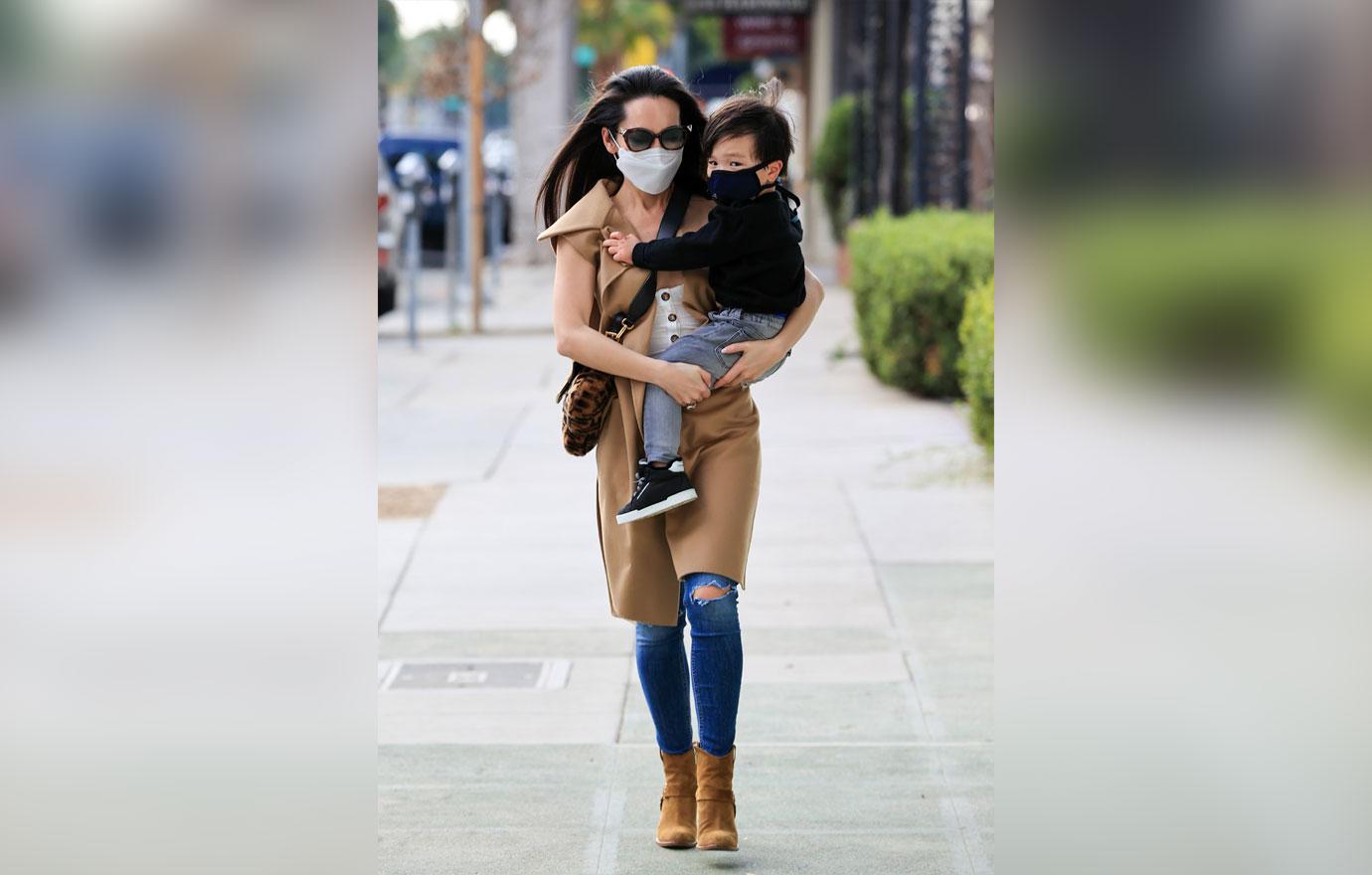 Gabriel Jr. is clearly used to wearing his mask, which of course matches his sweater perfectly, and he sports it like a boss! He's earned his chill-sounding nickname, "Baby G," which his parents fondly refer to him by.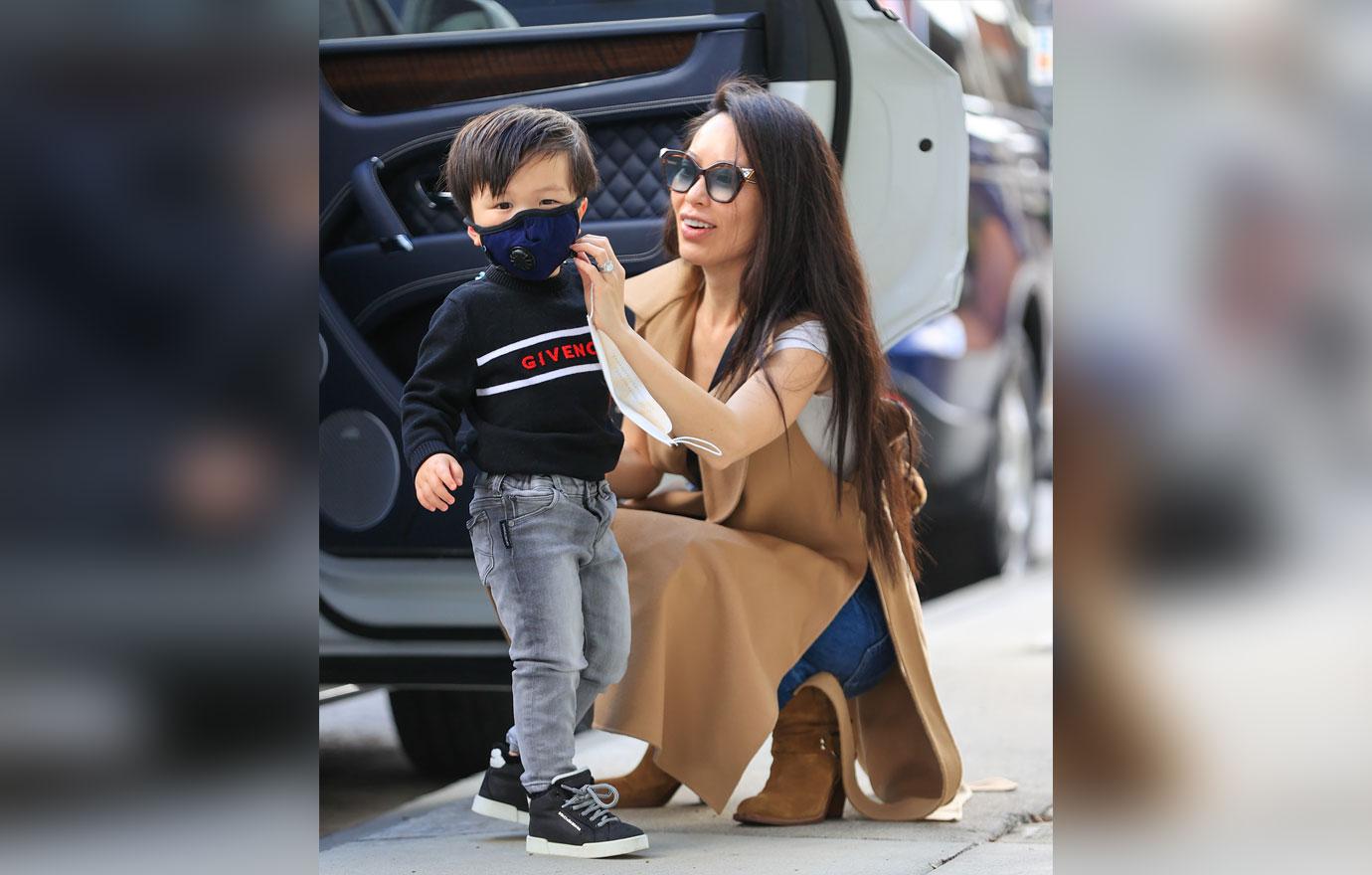 Baby G is also clearly used to the camera, and is able to flash a grin (which we can see even though his mouth is covered up)! Mom Chiu, who is a businesswoman and philanthropist as well as a fashionista, adjusts his mask slightly, with an adoring smile herself.