HEALTH
'They Didn't Want Me On': The Trump Administration 'Blocked' Dr. Anthony Fauci From Speaking To Rachel Maddow About COVID-19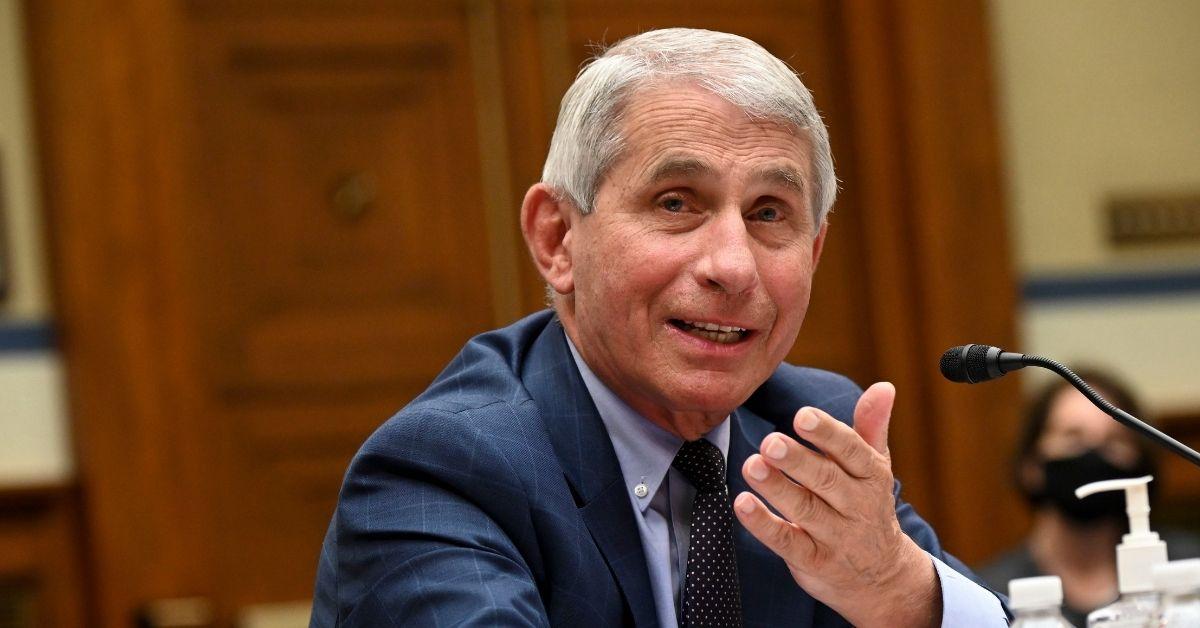 Now that President Joe Biden has appointed Dr. Anthony Fauci as his Chief Medical Adviser, the scientist is opening up about his time in the Trump administration after whispers that Donald Trump was planning on firing him.
Article continues below advertisement
"I've been wanting to come on your show for months and months," Dr. Fauci told MSNBC's Rachel Maddow.
"You've been asking me to come on your show for months and months and it just got blocked. Let's call it what it is. It just got blocked because they didn't like the way you handle things and they didn't want me on."
Article continues below advertisement
With a new administration, Dr. Fauci thinks people are "gonna see a lot of transparency you might not see everyone as often as you want but you're not gonna see deliberate holding back of good people when the press asks for them."
"It was a tough situation it really was," he added about his time with Trump.
Article continues below advertisement
Fauci explained why he often butted heads with Trump. "It isn't like I took any pleasure in contradicting the president of the United States," Dr. Fauci told The New York Times.
"I have a great deal of respect for the office. But I made a decision that I just had to. Otherwise I would be compromising my own integrity, and be giving a false message to the world. If I didn't speak up, it would be almost tacit approval that what he was saying was OK," he said.
Article continues below advertisement
MORE ON:
Coronavirus Vaccine
Article continues below advertisement
According to Dr. Fauci, there has been a "complete distortion and throwing aside of scientific facts and evidence. And a certain part of the country believed the hoax aspect, the fake news aspect," CBS reported.
"The other half was longing for clarity, longing for facts, longing for truth. So, for better or worse, for one reason or other, I became a symbol that was unrealistic. like Saint Anthony. You know, it's kinda, OK, great, but that's not reality.
"On the other hand, I've had people who have threatened my life because I'm speaking public health measures."
Article continues below advertisement
The division even resulted in Dr. Fauci needing federal agents with him at all times, in addition to his children being harassed.
Dr. Fauci recalled the famous picture where he put his hand to his face in disbelief after President Trump spoke about hydroxychloroquine.
"It may work, may not work. I feel good about it. That's all it is, just a feeling. You know, smart guy," Trump said at the time.
Article continues below advertisement
"I instinctively did. And I just sort of was saying to myself, 'Oh my God!' and unfortunately that became the picture that rocketed around the world," the 80-year-old explained.
Article continues below advertisement
Ultimately, Dr. Fauci is optimistic that the pandemic will improve.
"They're gonna get much better because President Biden has made it very clear this is his top priority. You know the goal that's been set, which I believe is entirely achievable, is to have 100 million people vaccinated in the first 100 days … primary and boost."
However, he acknowledged that there may be setbacks in the 100-day goal, but the new administration will be "totally transparent and honest and we're gonna try and fix it."