NEWS
Despite Strict COVID-Safety Protocols In D.C., Jennifer Lopez Shares Maskless Photo With Her 16-Member Crew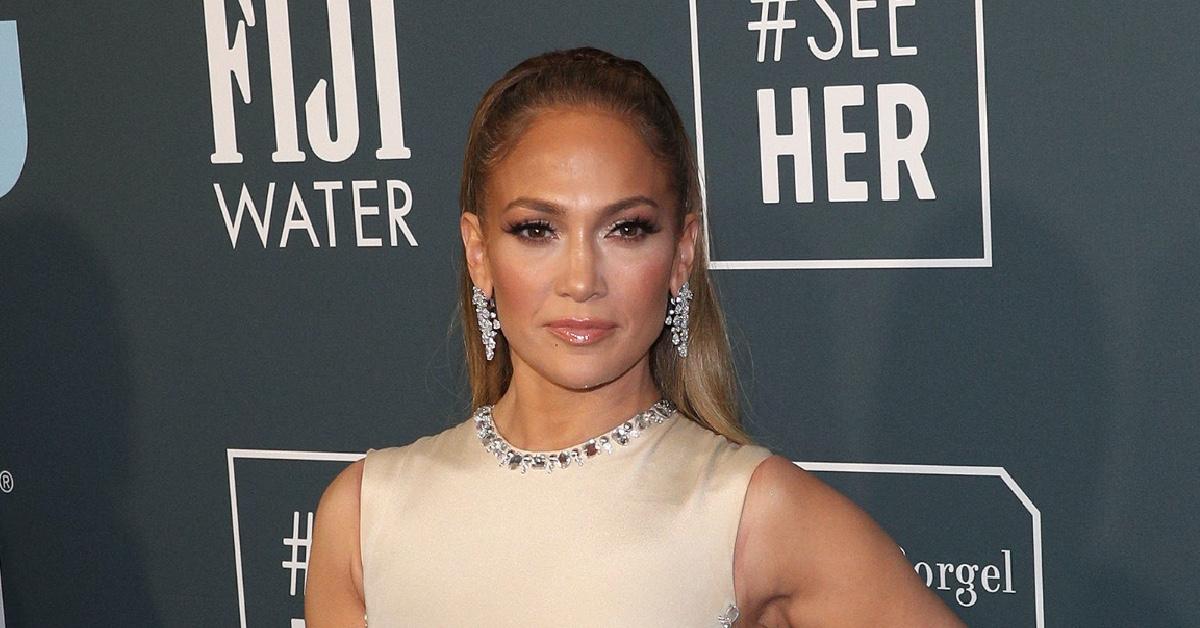 Icon Jennifer Lopez has found a new appreciation for using her platform to share her political views. However, the singer already appears to be in hot water after posing in a maskless group photo, contradicting her stance on COVID-19.
Alex Rodriguez joined his fiancée in Washington, D.C., for her performance in honor of Joe Biden's inauguration on Wednesday, January 20. The brunette beauty shared an array of shots from the couple's trip, which included a controversial group snap in front of the Capitol.
Article continues below advertisement
"#InaugurationSquad 2021," Lopez, 51, captioned her post. While many fans flocked to her comments section to praise the pop star on her beauty, talent (and everything else about her), many users weren't thrilled after she traveled and congregated in a group amid the ongoing pandemic.
"No masks ??? 😭," one fan questioned.
Article continues below advertisement
"Why are we having an inauguration with performers?" another commented. "Graduations were cancelled, birthday parties and weddings, baby showers, funerals, sports games — including high school, dance, band, concerts. The hypocrisy is sickening!"
A third unamused follower wrote: "You know it's so odd — The fact that we're still in a pandemic and Covid it is everywhere and you're able to go to the inauguration & be with a bunch of people. And the craziest part is you have no masks on. 🥺."
Article continues below advertisement
The "On The Floor" songstress' snap came before OK! exclusively learned that Lopez wants to get more involved in politics and "will be weighing in more on political issues that matter to her."
"Jen was in awe of being in Washington, D.C., surrounded by the most powerful people in the world," the source dished. "And now that she has tasted it, there is no going back."
Lopez and her soon-to-be hubby are already familiar with politics, as they both had been very vocal about their support for Biden throughout the election. "We're thrilled and we're excited to vote," Rodriguez previously shared about the 2020 election. "I think our voice has never been more important. We want to come together as a team to defeat COVID and to rebuild this U.S. economy that needs us all so much."
Article continues below advertisement
While the power couple claimed they wanted to "defeat COVID" as a team, from the looks of it, the only thing their "team" is doing is breaking COVID-19 safety protocols.
After sharing her first group photo on the monumental day, Lopez posted five more snaps with the MLB star and her pals — with no masks in sight. "Where did COVID go?" one user wrote while another added: "That's not social distancing!"
"Nobody in the picture wearing masks ... I guess you're a 'celebrity' so covid doesn't effect you?" a third Instagram user commented. "Lol what a joke you all are."