NEWS
Bloomingdale's Bows Out Of Deal With Chrissy Teigen After Courtney Stodden Bullying Scandal Explodes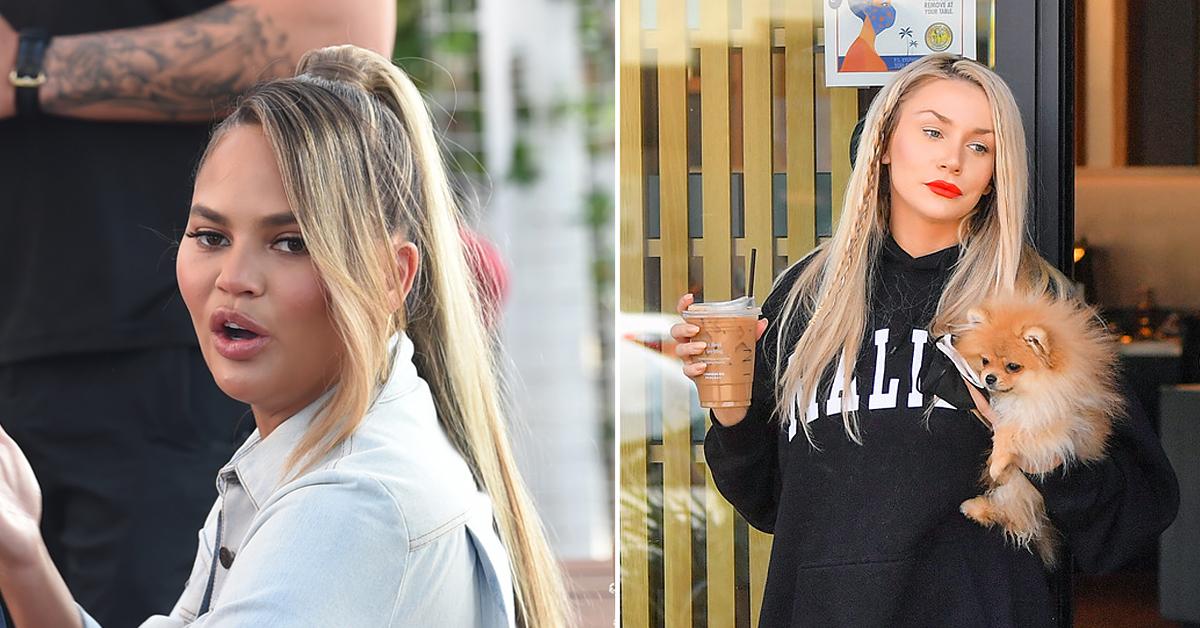 Things have gone from bad to worse for Chrissy Teigen. Bloomingdale's is reportedly the latest to cut ties with the once celebrated Twitter personality after non-binary model Courtney Stodden made explosive bullying claims against John Legend's wife, going so far as to allege Teigen told them to die.
Article continues below advertisement
The retail giant was reportedly about to sign a deal with the cookbook author, 35, but pulled out at the last minute amid the recent bullying scandal.
"They pretty much had it together," an insider told Page Six, "but had to cancel it."
Article continues below advertisement
Their parting of ways is just the latest setback for Teigen, whose cookware line is no longer available by major retailers Target and Macy's following bullying accusations lodged at her by the former teen bride.
Article continues below advertisement
The insider questioned, "How could she not know that it is impossible to delete anything on the internet? Once you say it, it is there forever even if you remove your entire account.
Article continues below advertisement
"Now, vile tweets Chrissy made years ago are coming back to bite her with the fear that more are going to be exposed," said the source, alluding that other notable celebs Teigen may have bashed online may come out of the woodwork to unmask her seemingly positive online persona.
As OK! previously reported, Stodden — who recently came out as non-binary and goes by the pronouns they/them — claimed Teigen bullied them for years via social media starting when Stodden was a teenager and even encouraged them to take a "dirt nap." (A "dirt nap" refers to a dead person's burial.)
Article continues below advertisement
Though Teigen owned up to her actions by issuing an apology via Twitter, it seems that her words are just not cutting it. The Cravings author told her Twitter followers that she tried connecting with "Courtney privately, but thought the public also needed to hear her words."
Article continues below advertisement
However, after the public plea for forgiveness, Stodden alleged that Teigen did not actually reach them directly.
It seems as though it's going to take a lot for Teigen to dig herself out of this hole. "What makes this so difficult is these are not just mean tweets," a social media expert exclusively dished to OK!. "These are ugly, ugly things that Chrissy wrote. Everyone has made a joke that didn't work or said something stupid. But not many people have gone out of their way to tell other people to die!"