NEWS
Brave Rescuers 'Race Against Time' to Save Dog Who Was Cruelly Buried Alive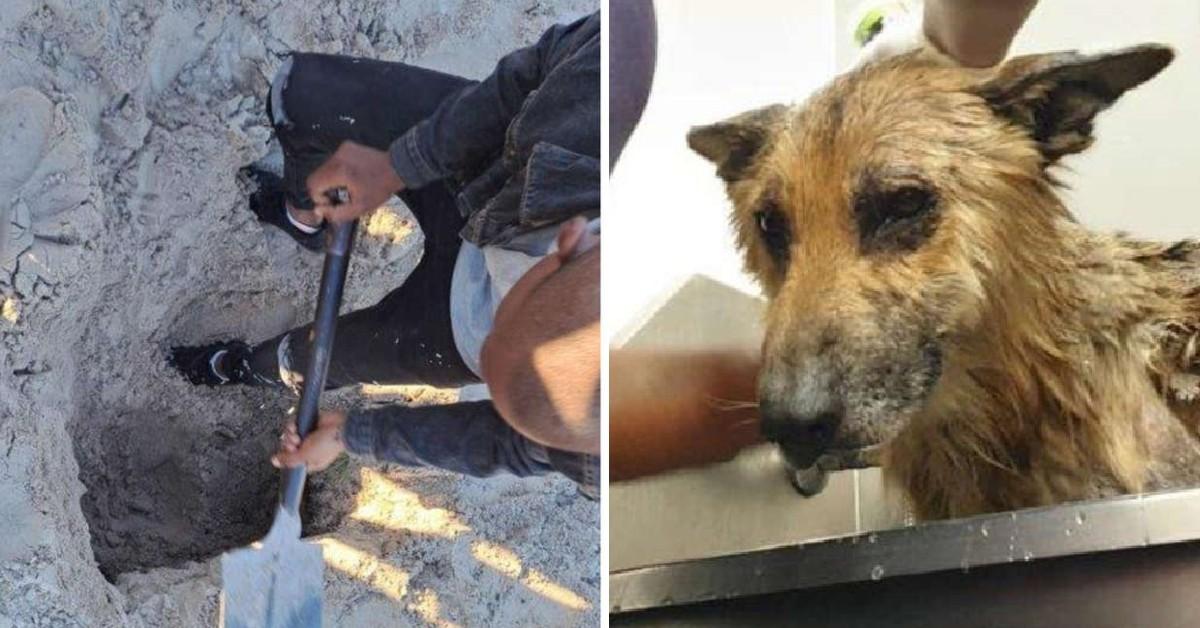 Rescuers rushed into action when they received a report that a dog had been buried alive and was currently trapped beneath a concrete slab in Cape Town, South Africa.
The good Samaritan who made the call explained to officers that on Sunday, July 2, a group of people covered the area in question with sand and blocked off all exits.
Article continues below advertisement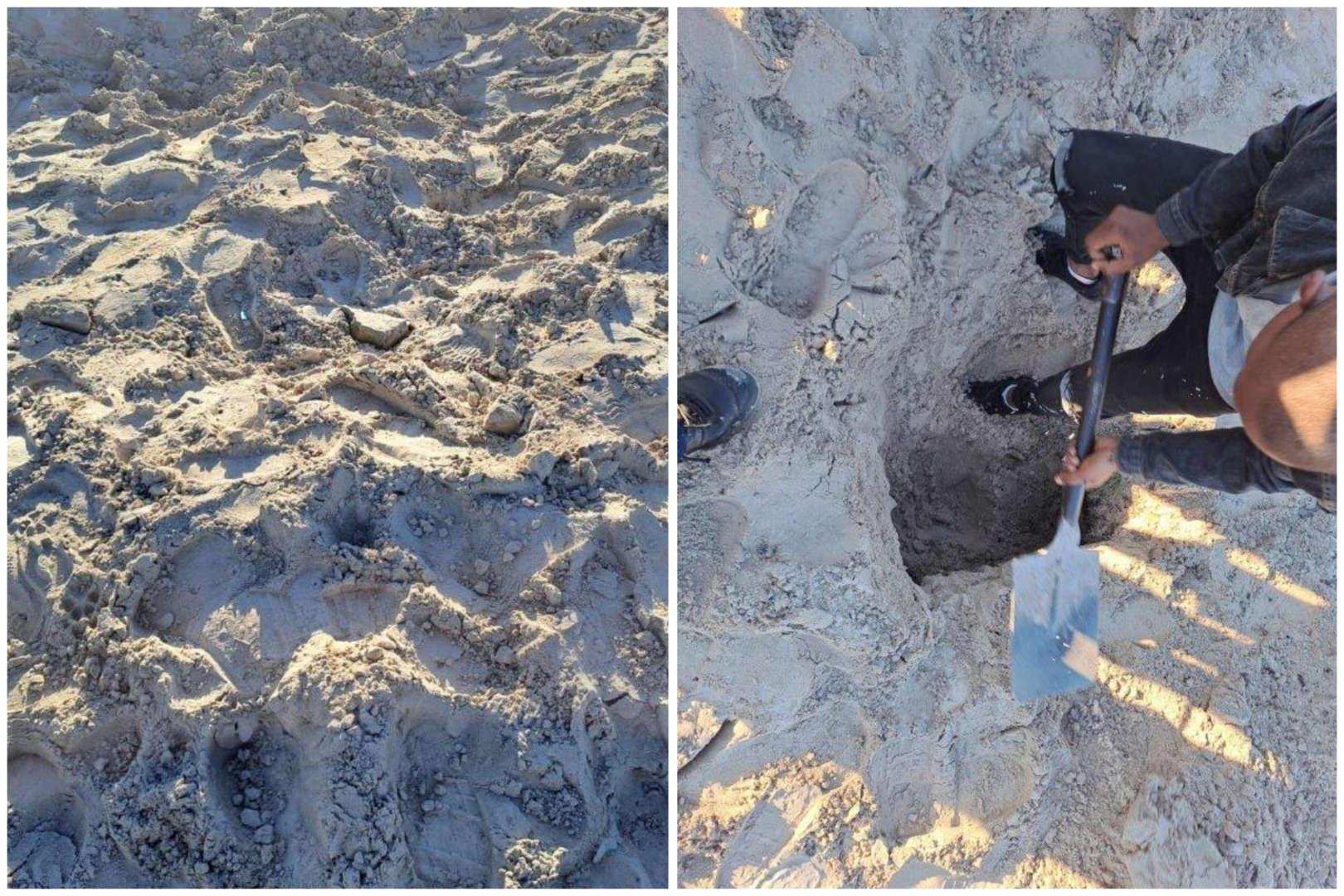 "Inspector Lee Prins knew time was of the essence in a frantic race against time, our inspector reached the location and dug through the mound of sand with a sinking heart," a Friday, July 7, press release from National Council of Societies for the Prevention of Cruelty to Animals read.
"It was taking too long, but I had to keep reminding myself that if I start to panic, I won't be of any use to the dog that needs me now," Inspector Prins said in a statement after the daring rescue.
Article continues below advertisement
"When I finally reached him, he was curled up in a ball and he didn't move, I thought I was too late," he continued, noting that he eventually discovered that the dog — who they later named Courage — was still alive, but appeared to have "resigned himself to his fate" after being trapped for so long.
Chief Inspector Jaco Pieterse called the perpetrators' act of abuse to poor Courage "such a heartless thing to do."
"We are very grateful to the compassionate person who called us, this dog would have suffered terribly had we not been notified," he added. "We will do everything in our power to identify those responsible for this heinous act of cruelty and ensure they are brought to book."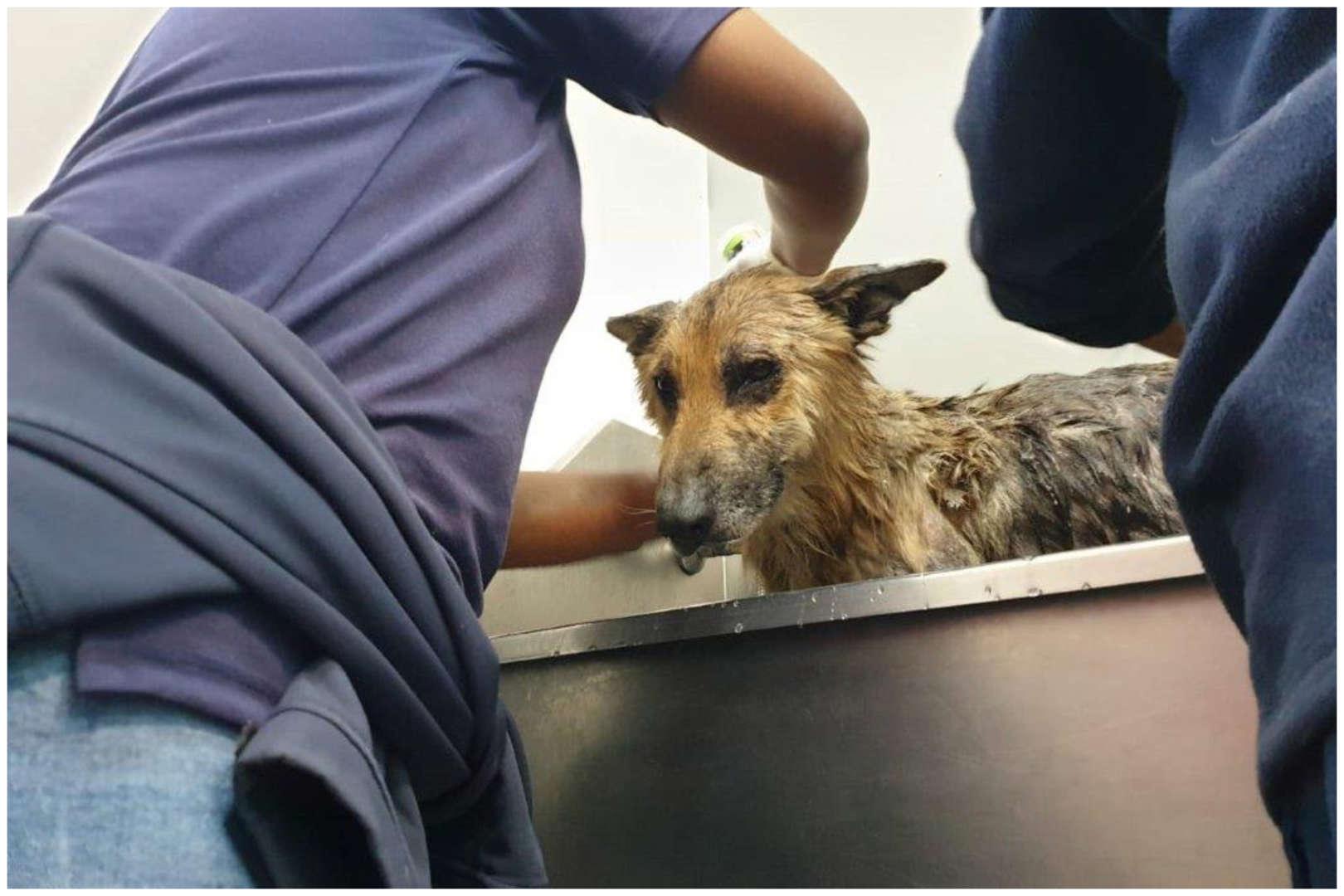 Article continues below advertisement
Following a medical checkup, veterinarians determined that while Courage was starving and neglected, he tested negative for a variety of diseases. He was also given nutritional supplements and vitamin B to boost his immune system.
Never miss a story — sign up for the OK! newsletter to stay up-to-date on the best of what OK! has to offer. It's gossip too good to wait for!
"It's only been a few days since Inspector Lee Prins' heart-thumping rescue and Courage still has a long road to recovery ahead of him," the press release stated." But he's a brave boy, he's giving it his all and stealing hearts along the way."