Eyes Wide Open? Britney Spears Shares Cryptic New Message After Win In Conservatorship Case
Britney Spears appears to be getting in touch with her inner self after taking home the latest win in her conservatorship case.
Article continues below advertisement
One day after Judge Brenda Penny approved the pop star and her personal conservator Jodi Montgomery's request on Wednesday, July 14, to hire her own lawyer after her court-appointed attorney, Sam Ingham III, resigned, Spears shared a cryptic message about the "third eye" — a mystical concept that refers to perception beyond ordinary sight. The third eye also often symbolizes a state of enlightenment.
Alongside a photo of a woman with her eyes closed and a third on her forehead, Spears wrote: "The third eye is very important 👁 ... it's sort of like your sixth sense …. once it's opened you have more clarity … wisdom … and insight !!!!"
Article continues below advertisement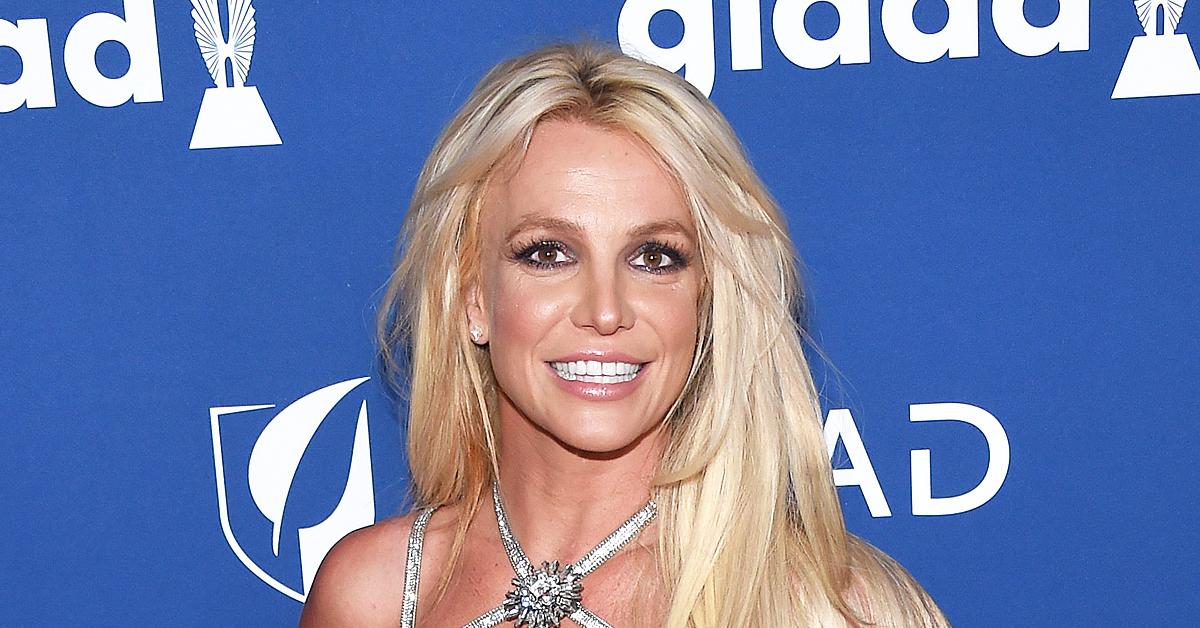 Article continues below advertisement
"It's basically the window to the spiritual world !!!!" Spears continued, sharing that her third eye is very important to her because she is "extremely sensitive to anything and everything 🤷🏼‍♀️." The "Toxic" singer further explained that one's third eye can be clouded and "blocked by fear … worry … stress … trauma, " admitting that this usually happens to her once a year.
Article continues below advertisement
"When it's blocked it creates confusion … lack of confidence … pessimism … and lack of purpose !!!!" she wrote. Luckily, Spears explained that she discovered how to control her third eye, saying she learned that "the best ways to open my third eye is through meditation 🧘🏼‍♀️ … yoga … dancing 💃🏼 … praising 🙏🏼 … singing 🎤… essential oils … and flowers 🌹."
Spears shared her knowledge on the mystical concept with the hope that it inspires her 31.5 million followers to open their third eye. "I'm sharing this picture not only because I think it's WAY cool and I wish I drew it myself but I hope it inspires me and my followers to open a new dimension ✨✨✨ !!!" she concluded.
Article continues below advertisement
Spears' seemingly cryptic post comes one month after she spoke out for the first time about her conservatorship — which she was placed under in 2008 following her public meltdown. While speaking in front of the court, Spears insisted that the legal bind was "abusive," claiming she had been forced by her conservators to perform, take lithium and remain on birth control against her will.
Article continues below advertisement
During Spears' Wednesday hearing, she said she wanted to press charges against her father, Jamie Spears, over his role in the conservatorship. While calling the conservatorship "f**king cruelty," the blonde babe said she wanted an investigation into her dad, OK! reported.
He was previously appointed the conservator of her estate and personal affairs; however, Jamie stepped down from controlling her personal affairs after an altercation with 15-year-old son Sean, whom she shares with ex-husband Kevin Federline. The former flames also share Jayden, 14.