NEWS
Oops, She Did It Again! Britney Spears Puzzles Fans With Bizarre Instagram Videos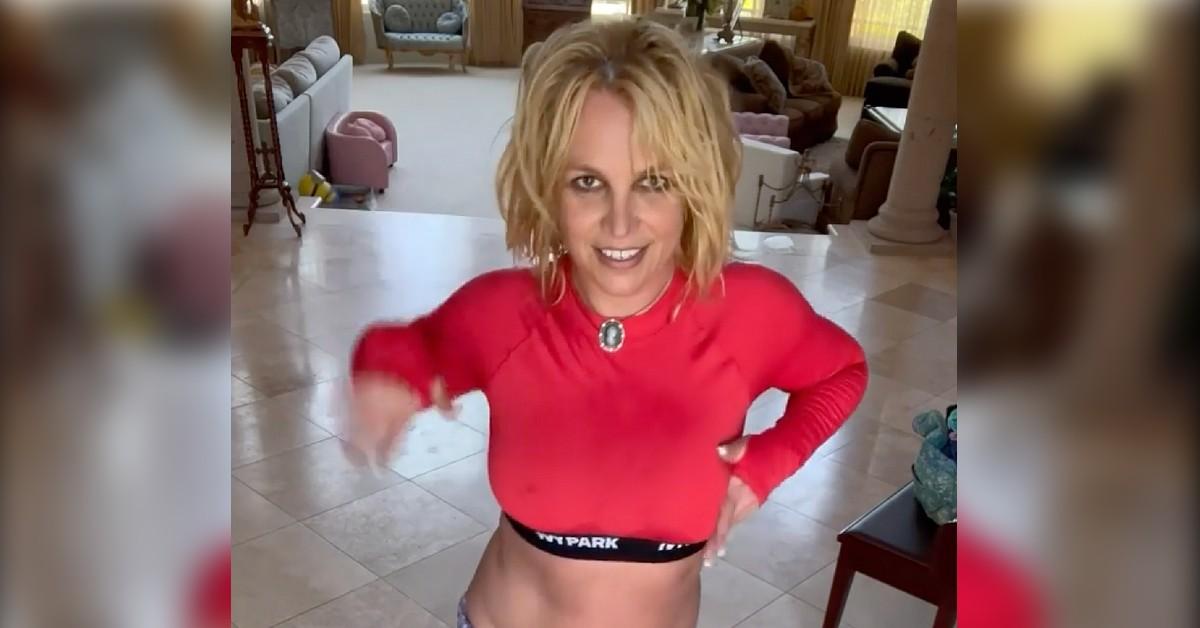 Britney Spears is at it again! The Princess of Pop took to social media on Tuesday, June 7, sharing a series of energetic Instagram videos showcasing the singer doing everything from dance routines to swimsuit modeling, but some of her captions had fans scratching their heads in confusion.
Article continues below advertisement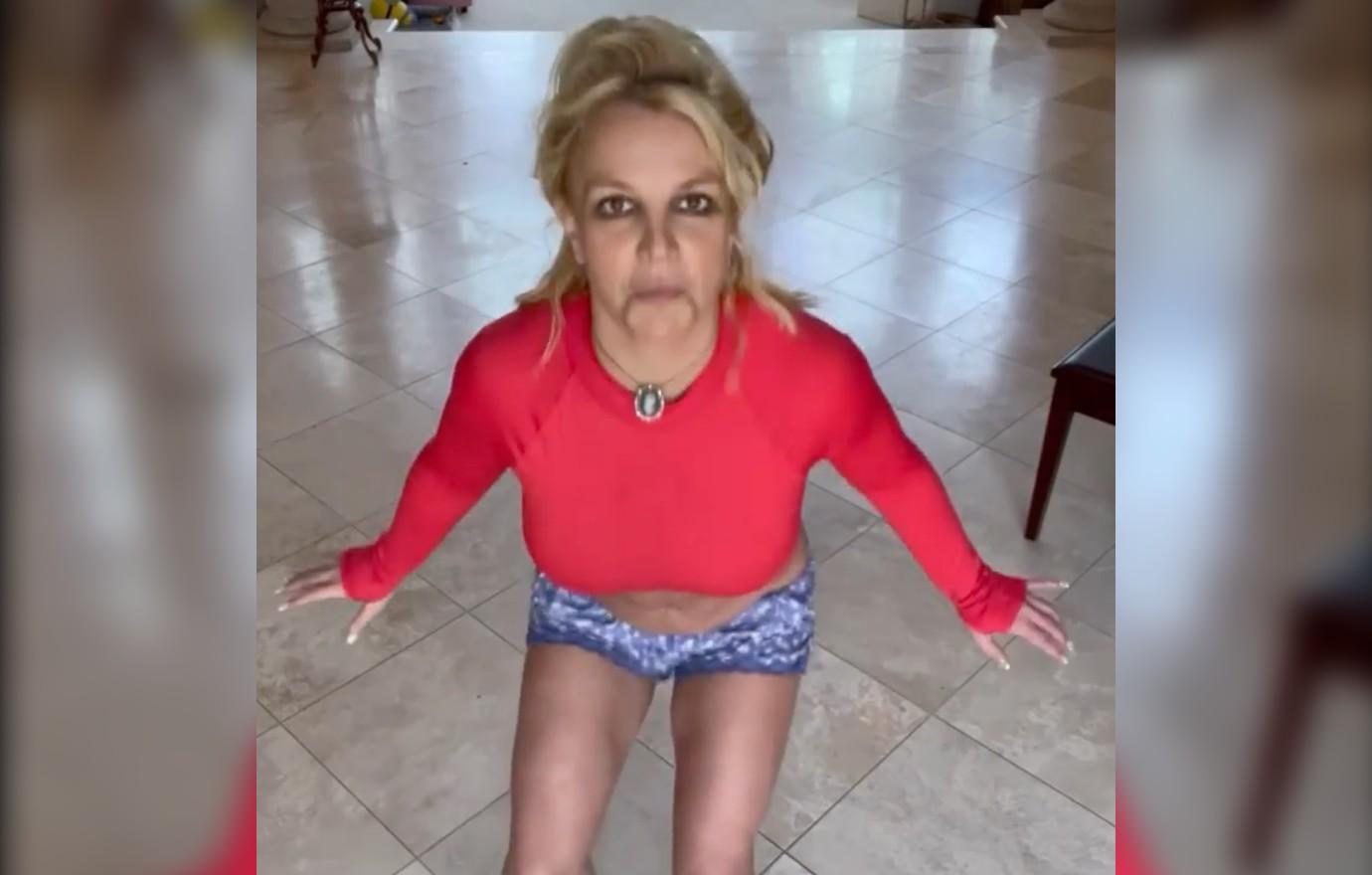 In one of the clips, Spears sped through a nearly two minute dance routine tribute to Justin Bieber and gushed about meeting him when he was a teenager.
"@justinbieber I remember when you visited me in my dressing room on tour and your beautiful little mamma walked in and said 'do you know where a tanning bed is?' You were 15 and you were adorable!" She wrote in the caption. "Thank you for your music … you're a little devil now 😈😈😈 I know because I have boys … but you're a timeless genius and I will always dance to your music 💃 💃 💃 !!!"
Article continues below advertisement
BRITNEY SPEARS' FIANCÉ SAM ASGHARI TELLS ALL IN RARE INTERVIEW: TRAINER WANTS TO BE 'A YOUNG FATHER,' DISCUSSES MISCARRIAGE & THEIR DAY-TO-DAY LIVES
However, some of the pop star's followers found it concerning she was comparing the "Baby" singer to her own kids one moment and a "little devil" the next, with one fan pointing out Bieber is actually older than her fiancé, Sam Asghari. (Bieber was born two days before the personal trainer.)
One user couldn't believe it was true and commented, "wait you right I just checked it 😭😭 LMFAO," while another comically replied, "Freud whom."
A few hours later, the "Toxic" singer was back at it, swaying to music while sporting a neon top and green skirt. This time, fans found her caption even more baffling.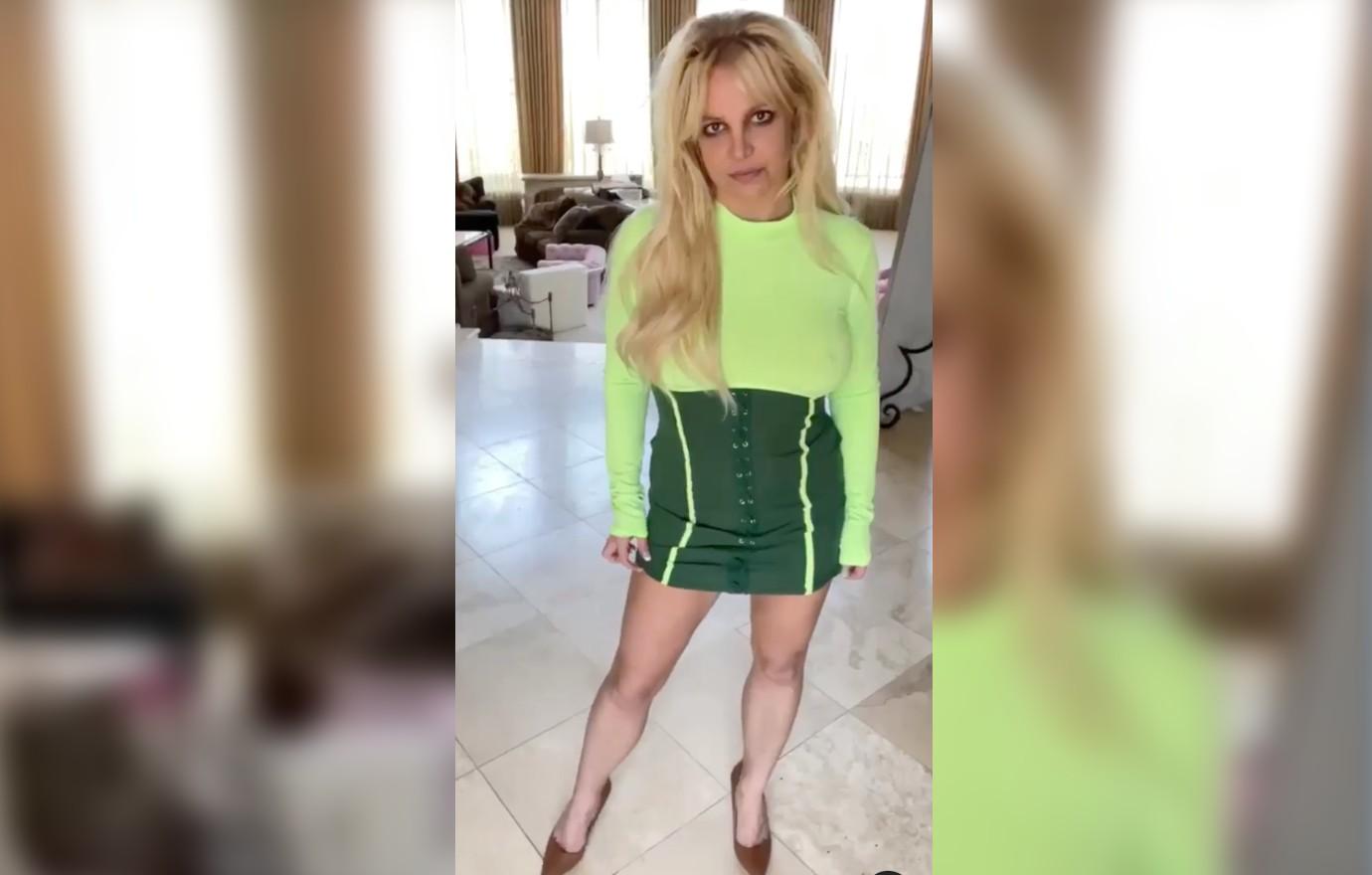 Article continues below advertisement
BRITNEY SPEARS HINTS AT TUMULTUOUS PAST BY POSTING CRYPTIC QUOTE ABOUT 'TRUSTING GOD'
"I don't forget … don't you just wish she would say she's kidding ???" she captioned the video. "Clarkson … in a world where bullying has been heartbreaking, I've had my share …. Can we get an AWW ✍️✍️✍️ ???Psss … I'm not kidding … play on friends, play on !!!"
"Me trying to find the meaning 🕵🏻‍♀️🔎" a follower wrote in the comments. Another added, "I clearly missed something."
This isn't the first time and it won't be the last the "Slave 4 U" artist had fans unraveling the mysteries of her impromptu dance sessions and emoji-filled messages. As OK! previously reported, the singer shocked followers back in May when she shared yet another series of completely nude snapshots. While many online users expressed concern for the Grammy Winner, some of her fans praised her body positivity.
"FREE BODY ❤️," a supportive user said in the comments. "I'm so happy for you! Do whatever you want with your freedom."