NEWS
Bruce Springsteen Reportedly Took Shot Of Liquor With Fans Before Busted With DWI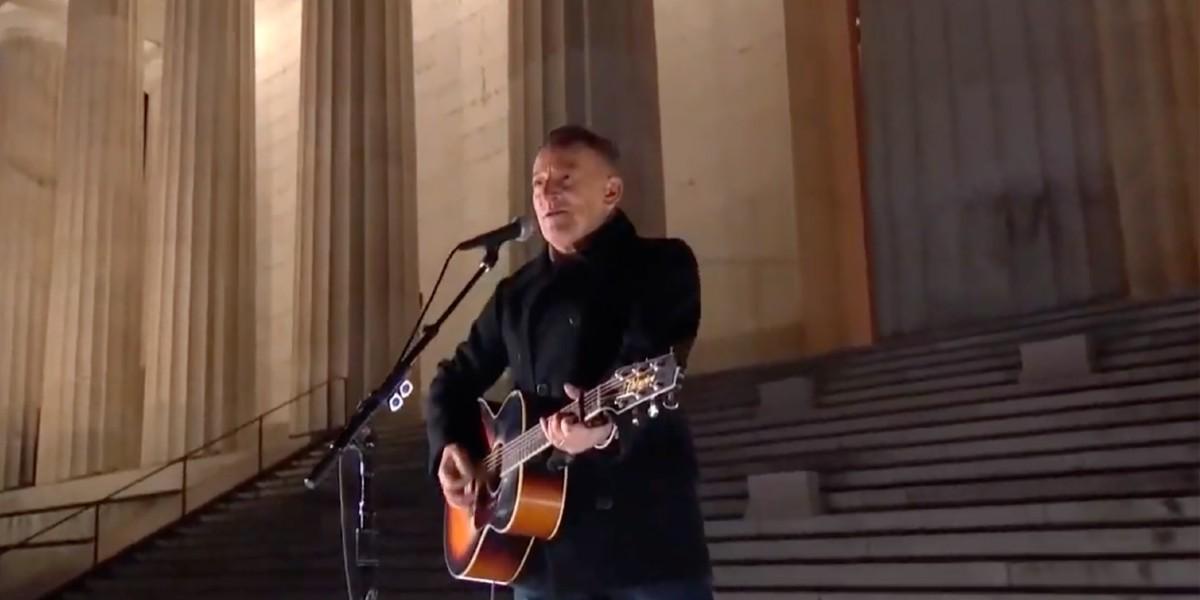 A music industry insider is reporting that actually downed a shot of tequila in full view of the cops just prior to being busted with a DWI November 14.
According to the source, Springsteen was riding his motorcycle in Sandy Hook, N.J. near a local park, when he was spotted by some fans, who wanted him to pull over and take a photo.
"Bruce stopped, took the pictures, then a fan offered him a shot of liquor, which he took, while sitting on his bike, which was stationary," the source said. "Park police saw what happened and they immediately pulled Springsteen over as he drove away."
Article continues below advertisement
BRUCE SPRINGSTEEN REVEALS HE SUFFERS FROM MENTAL HEALTH ISSUES  
While it's certainly not a great idea to do shots in full view of traffic police, Springsteen's blood alcohol content was not alarming at the time of his arrest. According to local news, he blew a mere 0.02% when tested, which is one-quarter of New Jersey's legal limit. 
Nevertheless, the 71-year-old was slapped with citations for driving while intoxicated, reckless driving and consuming alcohol in a closed area.
Springsteen, who has written in his autobiography how his father's own struggles with alcohol have shaped his relationship with substances, does not have a record of alcoholic behavior. This marks his first brush with a DWI, and he was reportedly cooperative during his arrest.  He has a court appearance coming up in the next few weeks regarding the matter. 
JONATHAN RHYS MEYERS' WIFE ADMITS HE'S RELAPSED AFTER HER TRAGIC MISCARRIAGE  
The rock icon's recent commercial he filmed for Jeep, which originally aired during Super Bowl LV, has been taken down off of Jeep's YouTube channel. 
 "It would be inappropriate for us to comment on the details of a matter we have only read about and we cannot substantiate," a Jeep spokesperson said in a statement. "But it's also right that we pause our Big Game commercial until the actual facts can be established. Its message of community and unity is as relevant as ever. As is the message that drinking and driving can never be condoned."   
The New York Post was the first to report on Springsteen's alleged liquor shot.