NEWS
Breaking The Rules: Bruce Willis Goes Maskless In Los Angeles, Is Asked To Leave Drugstore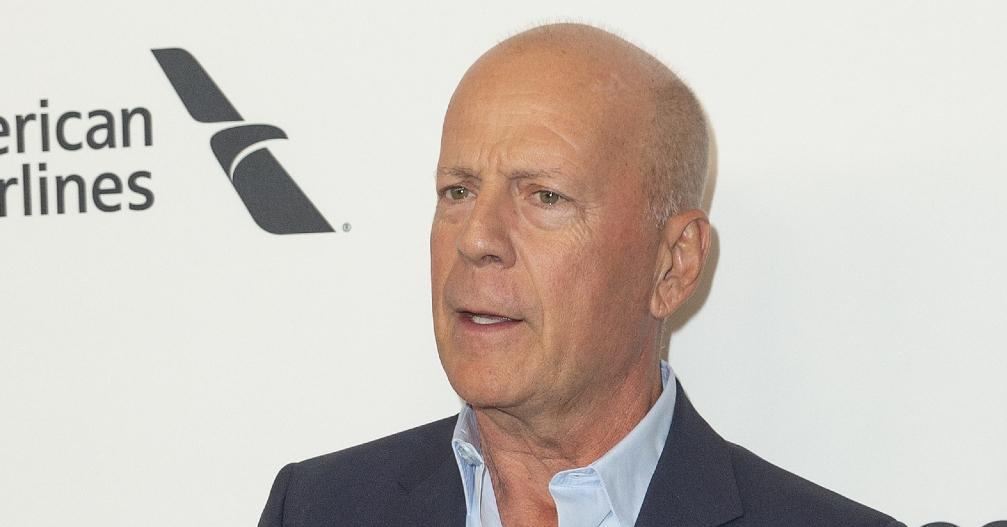 Actor Bruce Willis reportedly stepped into a Los Angeles drugstore and raised ire for not wearing a mask, resulting in him getting kicked out of the establishment altogether.
Willis, 65, allegedly walked into a local Rite Aid wearing a bandanna around his neck, which he could have pulled up over his mouth and nose to make for a proper face covering, but apparently declined to do so at the time.
Article continues below advertisement
It's unclear why the Die Hard star wasn't in the mood to comply with coronavirus regulations, especially in such a current virus hotspot as Los Angeles. Willis has been apparently following some quarantine rules, however, in the past months... with reports stating that he'd been sheltering in place in Idaho with ex Demi Moore and his older children that they share: Rumer, Scout and Tallulah.
This naturally led to speculation that Willis' marriage with current wife Emma Heming, who remained in Los Angeles with the couple's two young daughters, was in trouble.
Article continues below advertisement
"My stepmom was going to come up here, too, with my little sisters," she explained in a podcast episode. "My younger sister, who is now actually 7 years old … had never gotten a talk about not f**king with hypodermic needles.
"She actually tried to poke her shoe with it and poked her foot."
Scout continued: "My stepmom had to be in L.A. waiting to, like, get the results for taking her to the doctor, so my dad came up here early and then travel got crazy so my stepmom stayed in L.A. with my little sisters."
Page Six was the first to report the news of Willis not wearing a mask while out in public.