NEWS
Caitlyn Jenner In Talks To Join HBO Max's 'Sex And The City' Reboot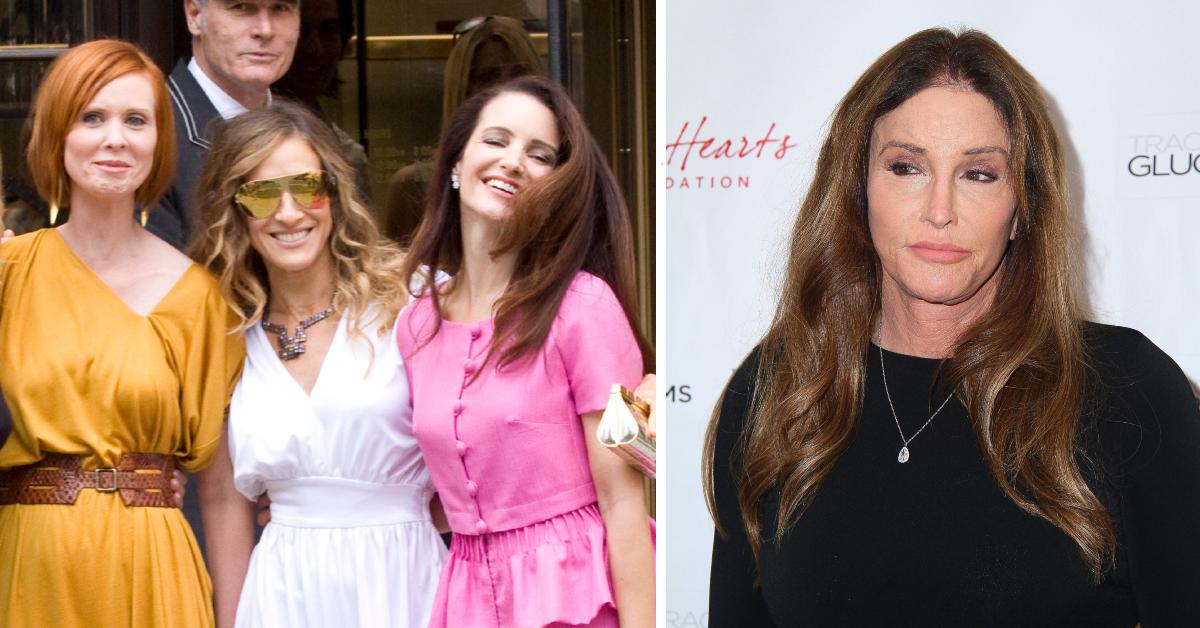 Caitlyn Jenner is reportedly in talks to join the cast of HBO Max's Sex and the City reboot.
The show's producers are said to be looking to make the storylines more inclusive, and with Kim Cattrall not returning for the new installment, a string of celebrity guests have already been approached for a cameo role — and Jenner is said to be one of them.
Article continues below advertisement
Sources tell The Mirror that the 71-year-old is at the top of the list of potential celebs to take part in the reboot, though it still remains unclear whether the cast and crew have already started filming scenes for the series.
"Caitlyn has been a media fixture in one way or another for going on 50 years. She's really perfect for an appearance," a source told the publication. "They want new faces for the show, but they want people viewers actually know and care about too."
With Cattrall's departure, according to The Mail On Sunday, SATC will also be introducing two new characters in a bid to welcome the show to "a new generation of viewers and more accurately reflect the world we live in."
As for Jenner, It wouldn't be too hard to believe reports concerning her supposed involvement with HBO Max since she'll also be starring in the forthcoming indie sitcom Duke of the Valley, based on Dick Van Patten's memories.
Article continues below advertisement
During an appearance on the Behind the Velvet Rope podcast, Hutchins explained the dynamic between the famous exes and explained that there's said to be no bad blood between them.
"I speak to Kris all the time. It's not like we're like girlfriends having drinks all the time, but you know, if there's ever a concern or ever a question or anything I have needed help with Kris would be the first phone call," she said.
"I think this misconception is just outdated, you know, I think it's over, there's no feud going on,' adding that she'd had a tremendous amount of help from the TV mogul in the past year with different projects.
Supposedly, it's the mother of five who has also been giving Hutchins advice on how to effectively manage her client's career, which could lead one to believe she may also be responsible for Cait's negotiations with HBO.
FROM BALI TO CALI — WE CAN HARDLY *KEEP UP* WITH KIM KARDASHIAN'S EPIC B-DAY BASHES