EXCLUSIVE
Quarantine QT: Carrie Underwood & Mike Fisher's Decade-Long Marriage Is 'Better Than Ever' In Recent Days, Source Spills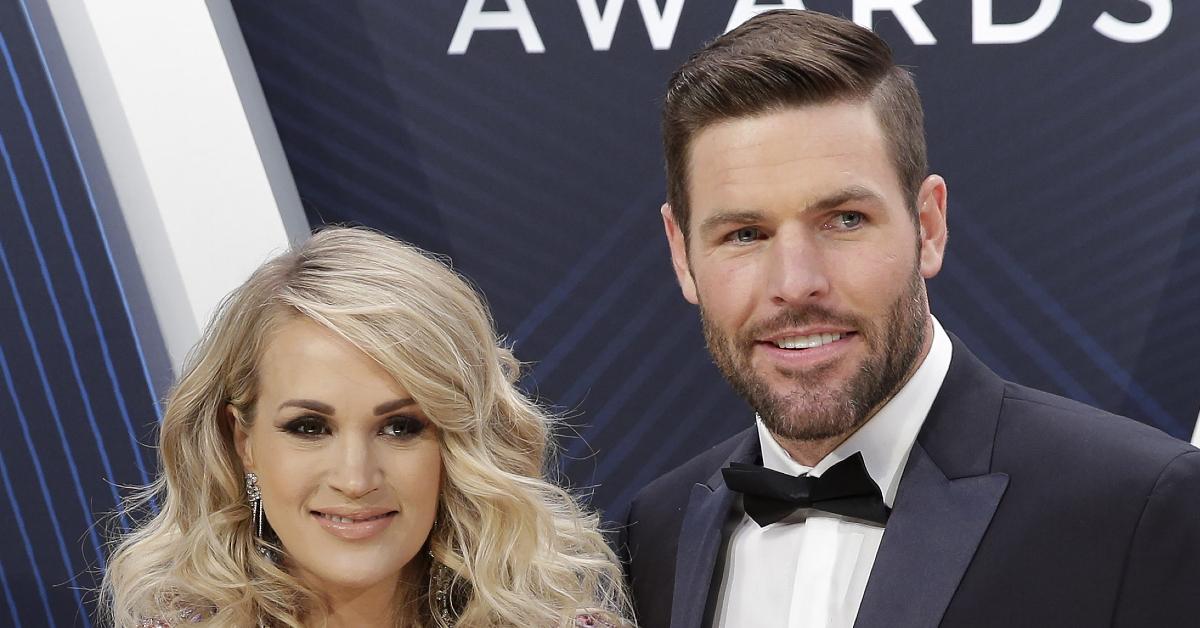 Jesus, Take the Wheel! Carrie Underwood and Mike Fisher's marriage has only grown stronger under lockdown, which has the country star counting her blessings.
Article continues below advertisement
Underwood, 38, and the former hockey pro, 40, whose 11-year marriage has been rumored to have hit some serious lows, "managed to work out their issues," shares an OK! source, "and put the spark back into their relationship."
According to the source, there were whispers that Fisher had "a roving eye" and was always hanging out with friends.
Article continues below advertisement
Meanwhile, Underwood "would leave him to mind the kids [Isaiah, 6, and Jacob, 2] when she had to go out of town and treated him like he was Mr. Underwood," continues the source. "But they put their relationship on reset and started dividing up household tasks, cooking together, having movie nights with the boys — and setting time aside for sunset walks and other romantic things. After a lot of hard work and patience, Carrie and Mike are better than ever."
Article continues below advertisement
Things got a little awkward when the American Idol winner made history last year at the at 55th Academy of Country Music Awards, when she tied with Thomas Rhett for the Entertainer of the Year honor — but failed to mention her husband in her acceptance speech.
Article continues below advertisement
"I'm a dummy for not mentioning my husband or my children in my acceptance speech," she later said after eyebrows had already been raised. "You would think after this many years and seeing other people give speeches and doing some of my own, I would think of people who are important to me. So I'm sorry! I do love my children and my husband!"
This summer, the couple will celebrate 11 years since tying the knot on July 10, 2010, at The Ritz-Carlton Lodge in Greensboro, Ga., for a guest list of over 250 partygoers. And, despite ups and downs in their marriage, it seems like they truly do complete one another.
"Patient, kind, the best dad, handsome, of course!" Underwood once described of her husband. "Someone who accepts me and all my flaws...the same as me in many ways...opposite in some. But he is my match. The iron to sharpen me."