NEWS
2-Faced
Top CBS News Star's TWO WIVES Co-Anchor Newscast Wearing Same Dress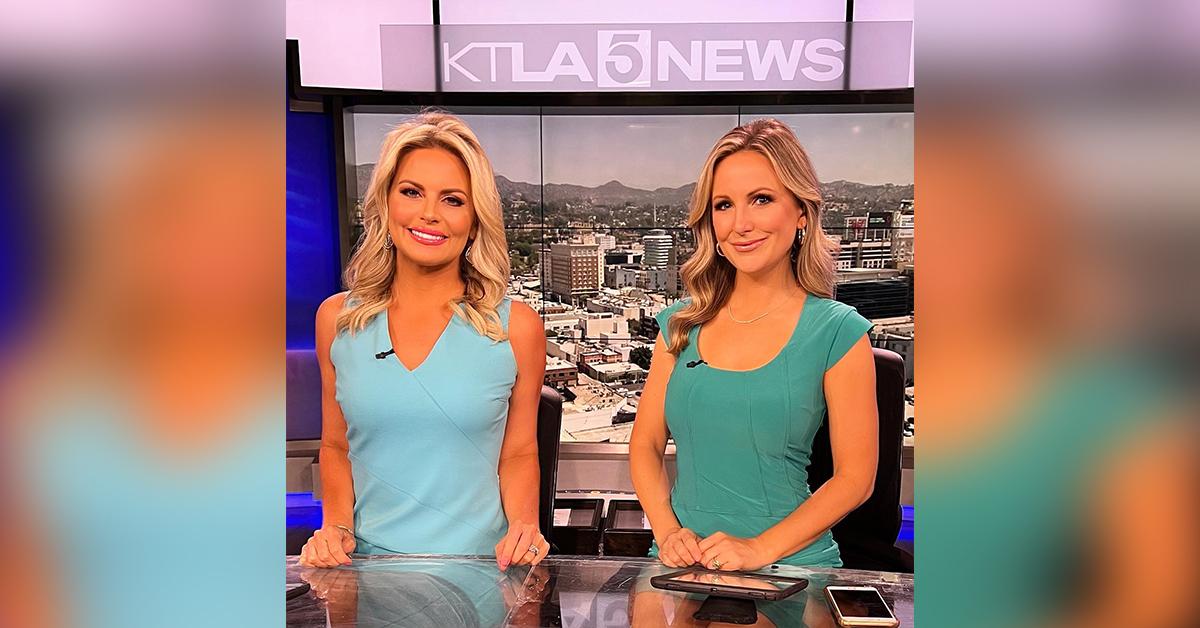 This is something you certainly don't see every day! When Courtney Friel and Lauren Lyster both hosted KTLA, the duo were spotted wearing the same color dress.
But the real kicker is that Friel was once married to CBS Correspondent Carter Evans, who is now married to Lyster. Though this might be a bit weird, the two ladies are actually pals in real life.
Article continues below advertisement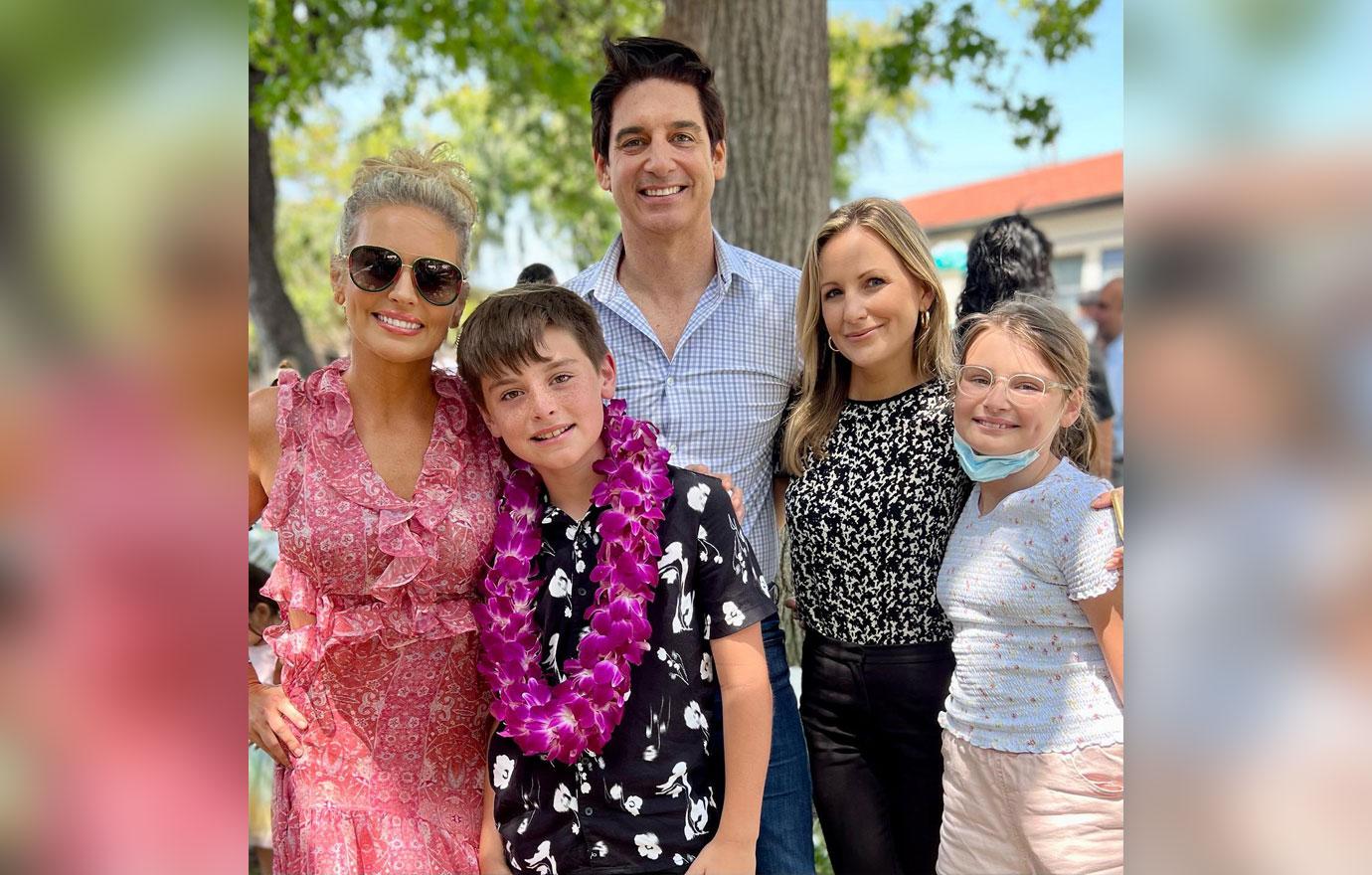 Article continues below advertisement
Fortunately, Friel took everything in stride, even taking to social media to post about the funny coincidence.
"*Sister Wives Live* 👯‍♀️ on @ktla5news today. It's my second time anchoring with @laurenlyster - and we are getting lots accomplished during the commercial breaks on planning camps for the kids, and working out the summer custody schedule! #MultiTasking Wonder if @CarterEvans is watching? 😝 See you 11,12,1,3pm #KTLA," she captioned a shot of them in their blue frocks.
Of course, people couldn't help but chuckle at the situation. "We tried *really hard* not to tweet out 'sister wives!' today. 💙👀 @laurenlyster," KTLA5News wrote in the comments section, while others praised the two for not bad mouthing each other.
One person said, "Love this! You're such a good example of how blended families should work. Your kids are very lucky! (As is Carter 😂)," while another added, "I am obsessed with this relationship!! I wish I got along with my son's stepmom. I do get along with my stepkid's moms, but not like you ladies! You 2 are an inspiration!"
A third user added, "Good work …life is too short, so great for kids and everyone - keep going 👏❤️👏."
Article continues below advertisement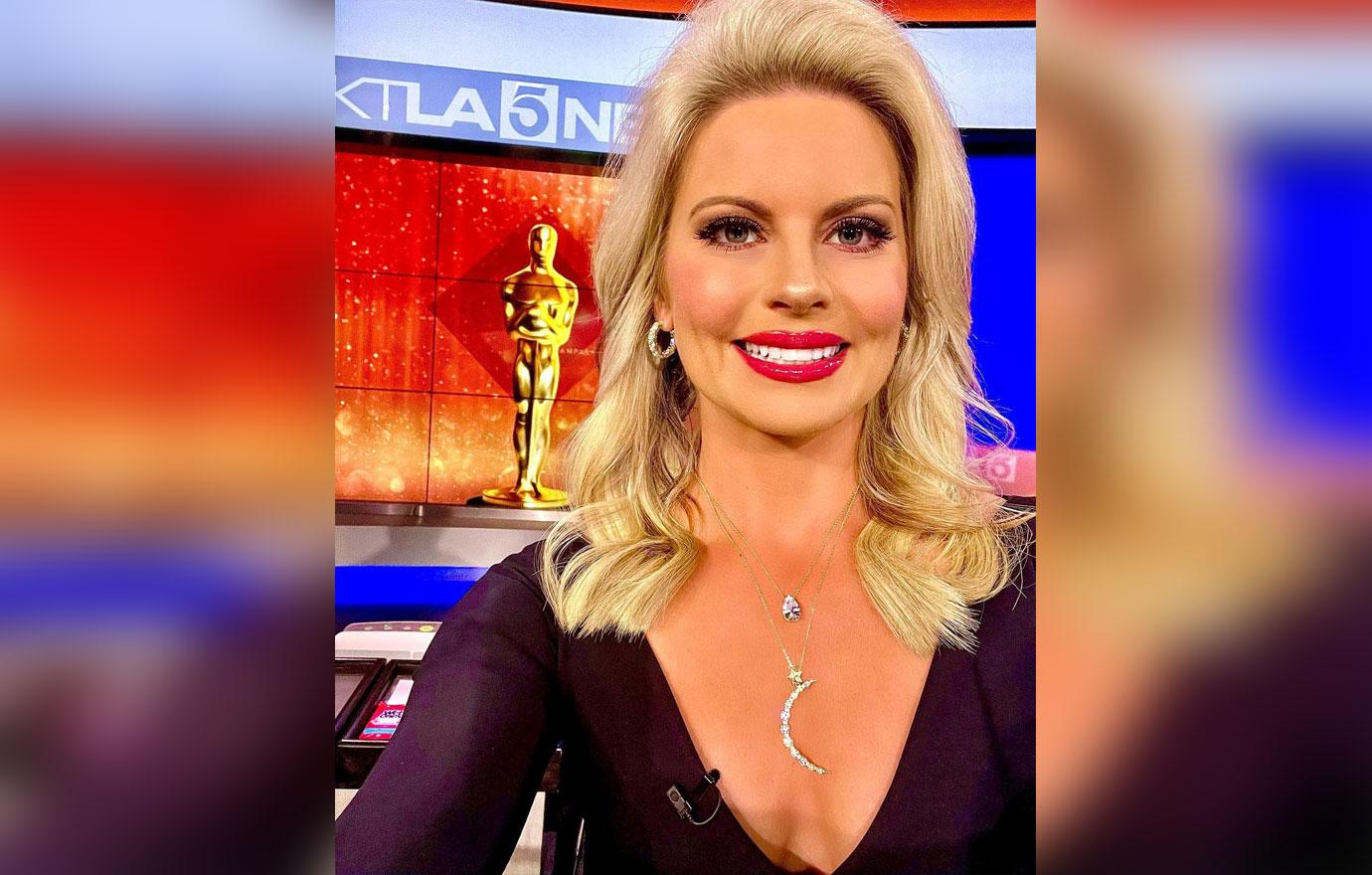 Evans was married to Friel from 2005 to 2016, and then he married Lyster in 2018. It seems like they are one big, happy family, as Friel frequently posts with Lyster.
"#FrielMyVibe: and now Cas is a 6th grader! Today was 5th grade culmination! Thanks @LAUSD #ModernFamily," she captioned a photo of her two kids, Cash and Cameron, Evans and Lyster on June 9.