NEWS
From The Shelter To Stardom: 12 Celebs Who Have Adopted Rescue Dogs — Miley Cyrus, Chris Evans, Oprah, More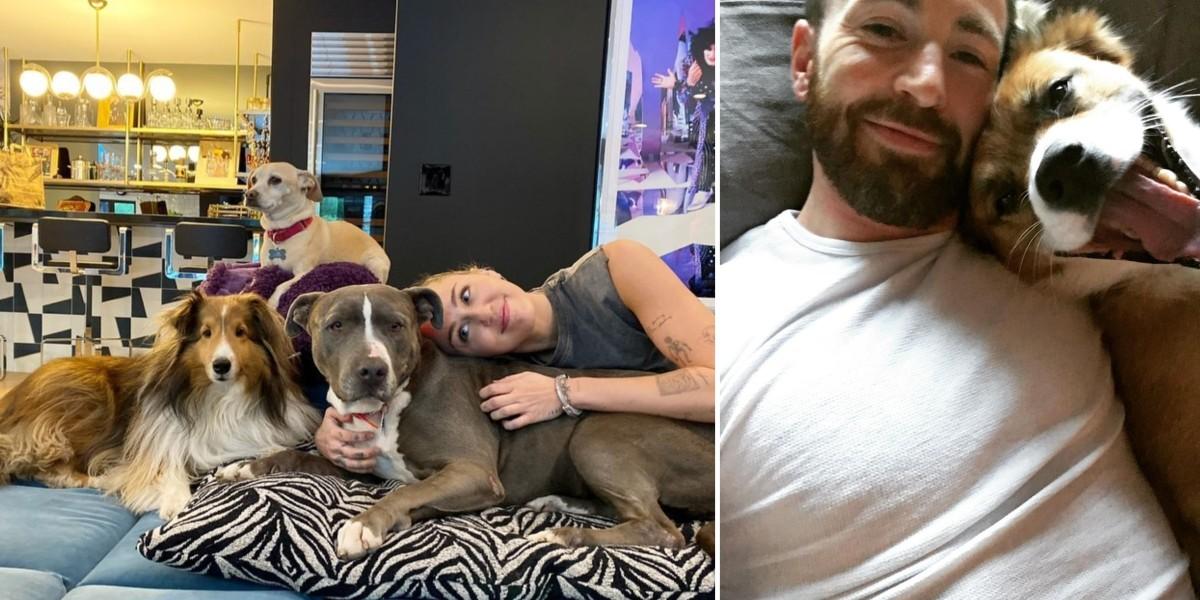 We all know know celebs love to shop but when it comes to their four legged-friends, many prefer to adopt!
Article continues below advertisement
Whether it's saving a shelter pup or adding to a growing fur family by way of a rescue, having compassion for dogs is a celebrity trend we'd like to never see go out of style. And you know once those lucky canines find their famous best friends, they are living the doggy dream!
Article continues below advertisement
Scroll through the gallery below to see just a few of the celebs who decided to adopt not shop their dogs recently.
Article continues below advertisement
Miley Cyrus
The "Plastic Hearts" singer has owned numerous dogs throughout the years, many of which have been adopted rescues. Her newest addition is a gorgeous grey pit bull named Angel whom she adopted after the loss of her beloved rescue pittie, Mary Jane, to cancer. The singer, who told Good Morning that Angel was in a shelter for three months gushed, "Not sure I will ever sleep again because I can't take my eyes off of her! Her halo shines for all to see and I can't wait to show her off! It's pretty cool having an Angel on a leash! She is illuminated by the aura of the late and great Mary Jane. Long live love."
Article continues below advertisement
Chris Evans
While filming the movie Gifted in 2017, the actor had to film a scene in a dog pound. It led to him adopting his rescue dog, Dodger. "I foolishly walked in and I thought, 'Are these actor dogs or are these real up for adoption dogs?' And sure enough they were, so I was walking up and down the aisles and saw this one dude and he didn't belong there," he told PEOPLE. "I snagged him and he's such a good dog. They aged him at about one, he acts like a puppy, he's got the energy of a puppy, he's just such a sweetheart, he's such a good boy. He loves dogs, he loves kids, he's full of love."
Article continues below advertisement
Evans later tweeted a video of when he met Dodger the first time, writing, "This is the moment we met. He was trying so hard to stay seated even though he desperately wanted to get out. I knew right away that he was coming home with me, so I took this video to always remember our first hello. Rescue dogs are the best dogs!!
Article continues below advertisement
Dua Lipa
Last July, the "Don't Start Now" singer adopted her "son," a rescue pup named Dexter, through the Labelle Foundation in Los Angeles. She and boyfriend Anwar Hadid regularly post about their fur baby on Instagram,
Article continues below advertisement
Zac Efron
The hunky Baywatch star met his best buddy MACA in 2018 through the Bark & Bitches rescue organization in Los Angeles. Had the actor not stepped in to foster, the pup would have been euthanized. "Tilly now MACA was being led to the kill room when we stepped in and said we would take her," the rescue group wrote on Instagram. "She was turned around and brought to us! This guy named Zac Efron came in (we hear he is an actor, but we think he actually waits tables) and fell in love. He went through our application process and fostered MACA and just could not give her back. So MACA now lives with Zac! This is her happily ever after! Happy life MACA! Happy Life."
Article continues below advertisement
Priyanka Chopra & Nick Jonas
Already parents to pups Diana and Gino, the Bollywood superstar announced her and her husband's latest dog to the world last August in an Instagram post reading, "Our new family portrait! Welcome to the family, Panda! We adopted this little rescue (soon he won't be so little) just a few weeks ago. We can't be sure but he seems to be a Husky Australian Shepard mix.... and those eyes... and the ears!!!"
Article continues below advertisement
Dan Levy
The Schitt's Creek star used his platform to promote pet adoption, writing on Instagram: "I adopted Redmond when he was four years old. He had been mistreated and abandoned at an adoption fair in Los Angeles. Finding him was the greatest thing that ever happened to me. If you are looking for a pet, first make sure you've thought it through and that you have the means to care for them properly, THEN please please please consider adopting. There are so many animals just waiting for a better life. #cleartheshelters."
Article continues below advertisement
Oprah
The television icon has had over 20 dogs throughout her life and is currently a mom to three rescues, according to Oprah Magazine. She adopted her cocker spaniel Sadie in 2009 from PAWS, a no-kill animal shelter in Chicago. A year later she returned to the shelter to adopt Lauren and Sunny, both springer spaniels.
Article continues below advertisement
David Arquette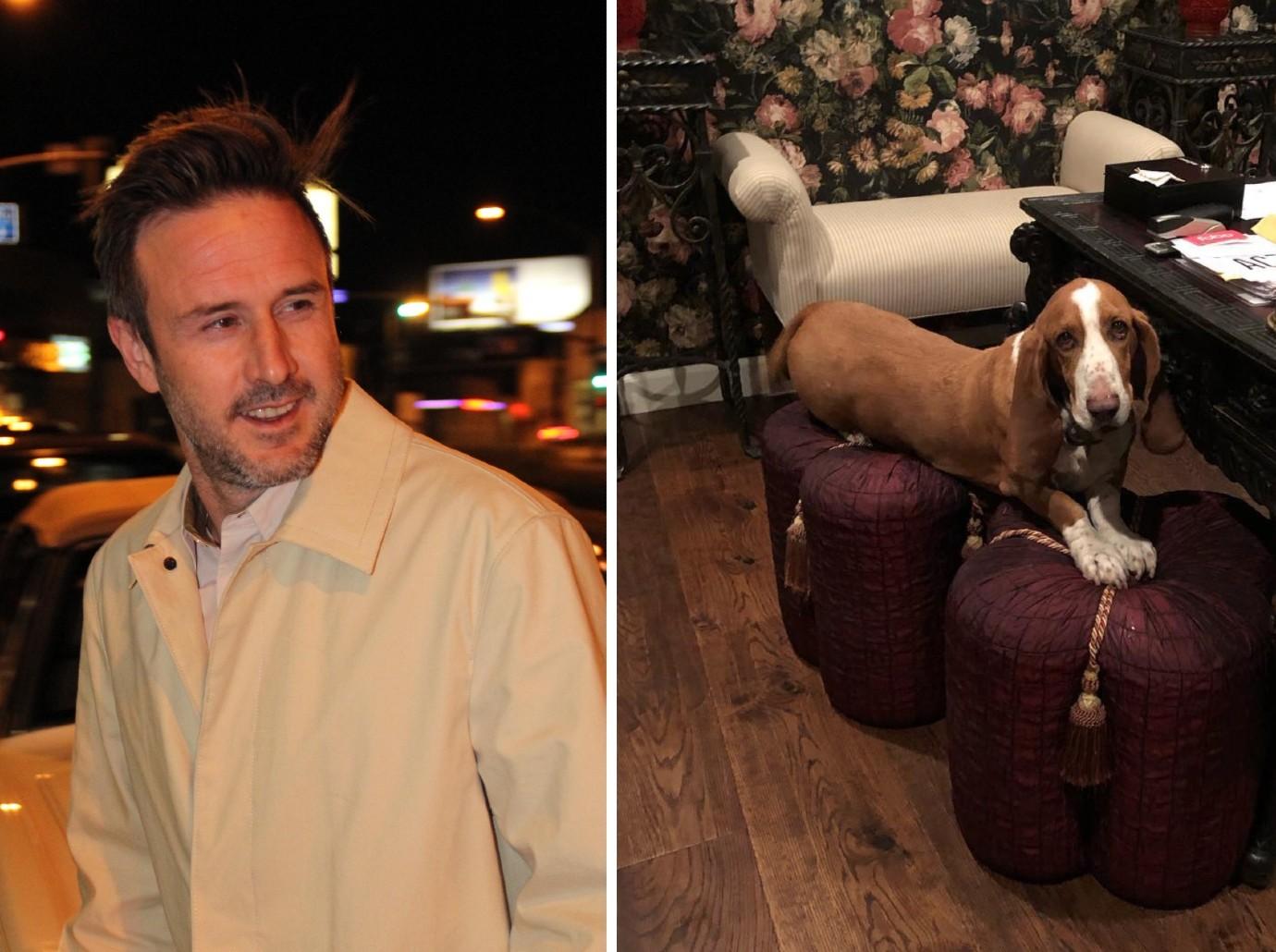 Ain't nothing but a hound dog! The Scream actor rescued his basset hound Dallas from Last Day Dog Rescue in Michigan. According to WOUB, Dallas was found as a stray living on an elderly couple's porch before being taken in by the Perry County Dog Shelter shelter took and then adopted by Arquette. "It is astonishing to think that Dallas was on his last day and now he is living a very nice lifestyle in sunny California," said Pamela Peterson, Last Day Dog Rescue president. Peterson noted that Arquette's wife Christina McLarty grew up with basset hounds, prompting the couple's search for the specific breed when looking for their new pet.
Article continues below advertisement
Camila Mendes
The Riverdale star adopted her "cuddly lil quarantine companion" named Truffle, from The Labelle Foundation in Los Angeles in the early days of quarantine.
Article continues below advertisement
Jennifer Aniston
Friends forever! The actress adopted her cute rescue pup, Lord Chesterfield during the pandemic from Wagmor Pets Dog Rescue. On October 11, she introduced him on Instagram. "Hi! I'd like to introduce to you the newest member of our family….this is (a very tired) Lord Chesterfield. He stole my heart immediately. A HUGE thank you to @wagmorpets for the incredible work you do. Grateful you take such great care of these rescues and find them their forever homes."
Article continues below advertisement
Liev Schreiber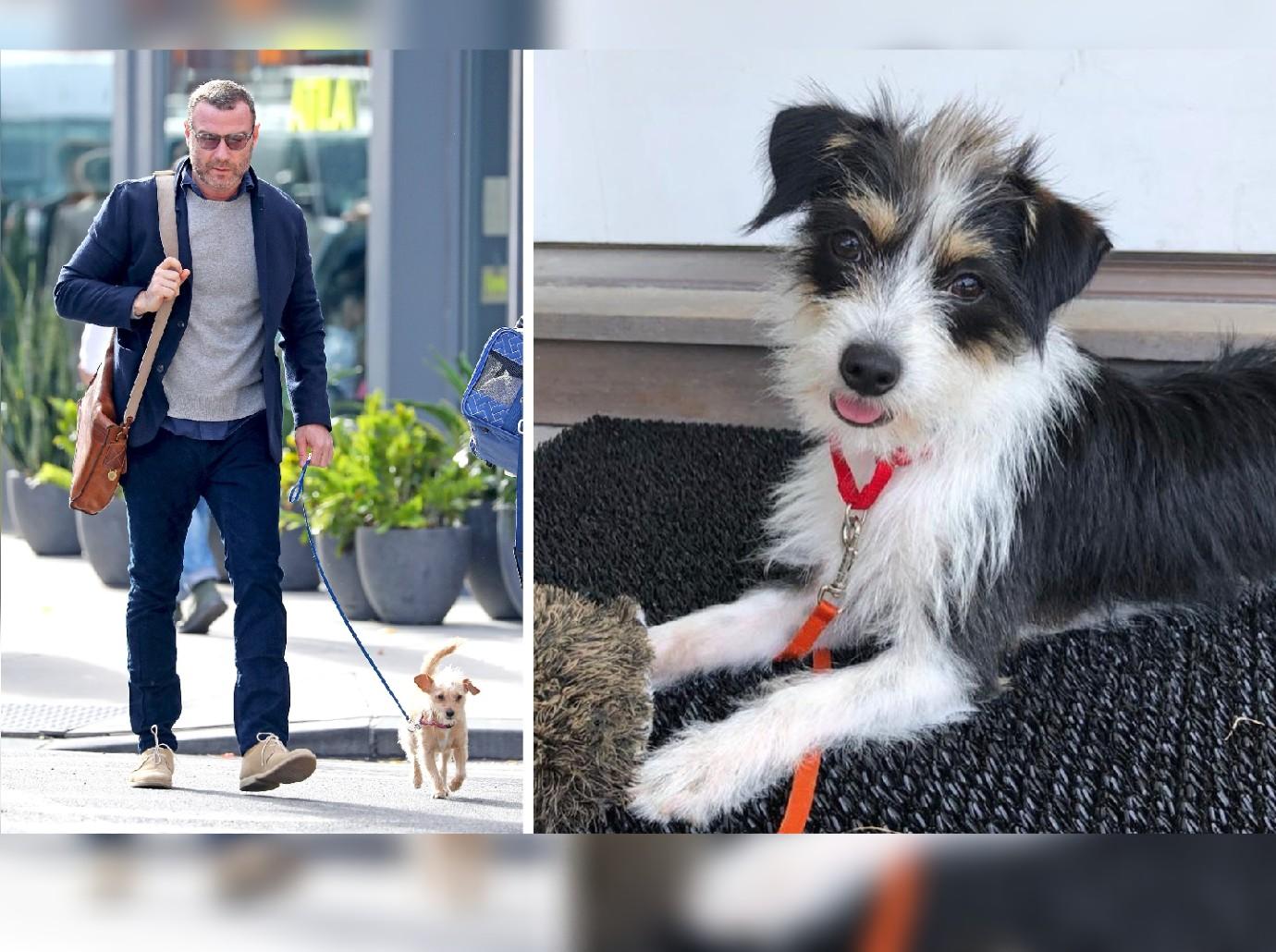 Last summer, the Ray Donovan star adopted his newest family member, Scout, through Tobie's Small Dog Rescue following the death of his other rescue dog, Woody. Schreiber adopted Woody and a second rescue dog who were uprooted by Hurricane Harvey after meeting the dogs backstage before a 2017 appearance on Live with Kelly and Ryan. According to PEOPLE, Schreiber told the hosts, "My sons want a dog and I found the perfect dog, but one of your producers already wants my dog," to which Seacrest responded, "I think this is going to work out for you."