HEALTH
Chelsea Handler Cancels Upcoming Shows After Unexpected Health Scare Leaves The Comedian In The Hospital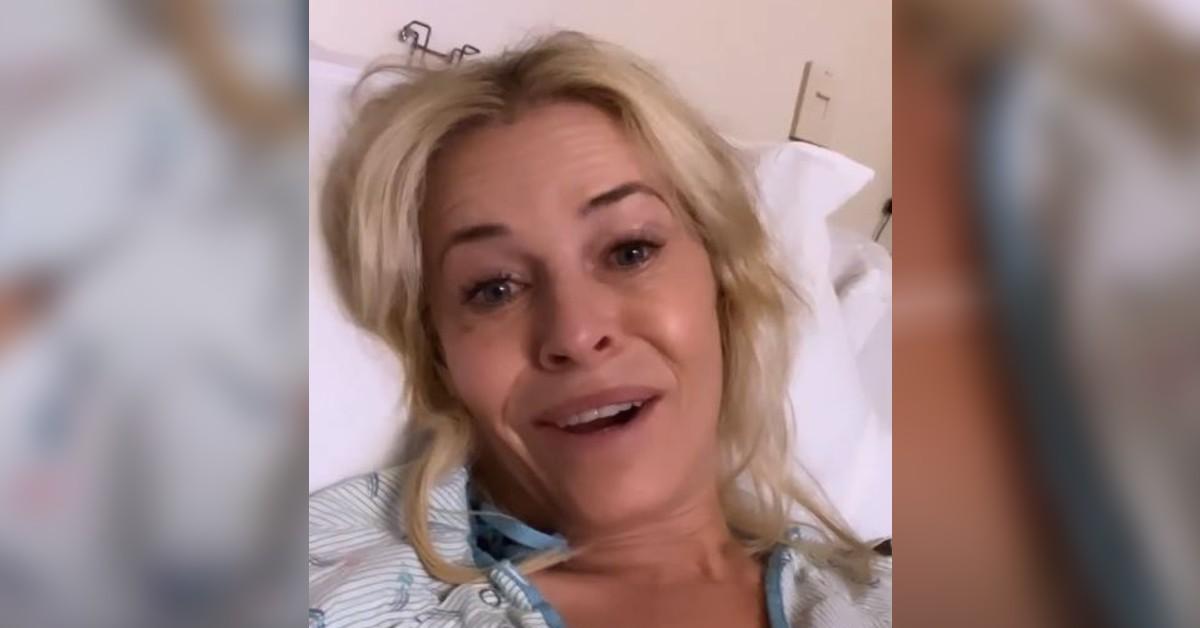 Article continues below advertisement
Chelsea Handler is resting and recovering after a health scare that left her in the hospital, forcing her to cancel this weekend's shows for her "Vaccinated and Horny" comedy tour.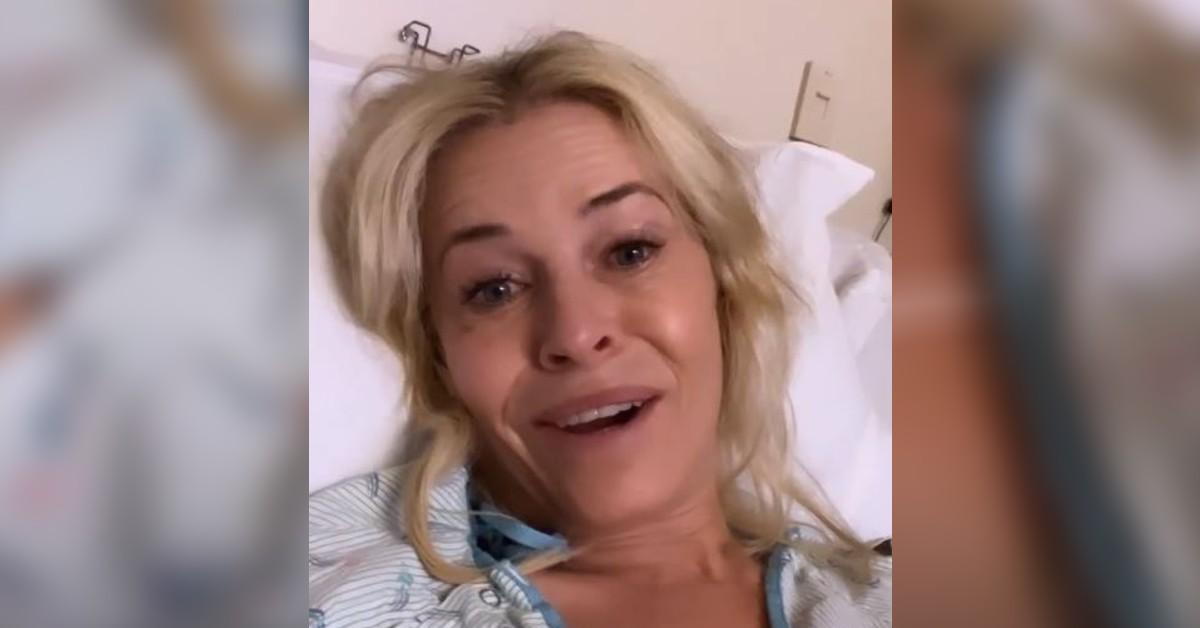 Article continues below advertisement
The tv host's team shared a statement to her Instagram on Friday, February 4, alerting fans of the unexpected cancellation. "Chelsea is deeply saddened to have to cancel tonight's and tomorrow's Portland and Eugene shows and looks forward to giving you a spectacular show in the near future," the announcement read.
Article continues below advertisement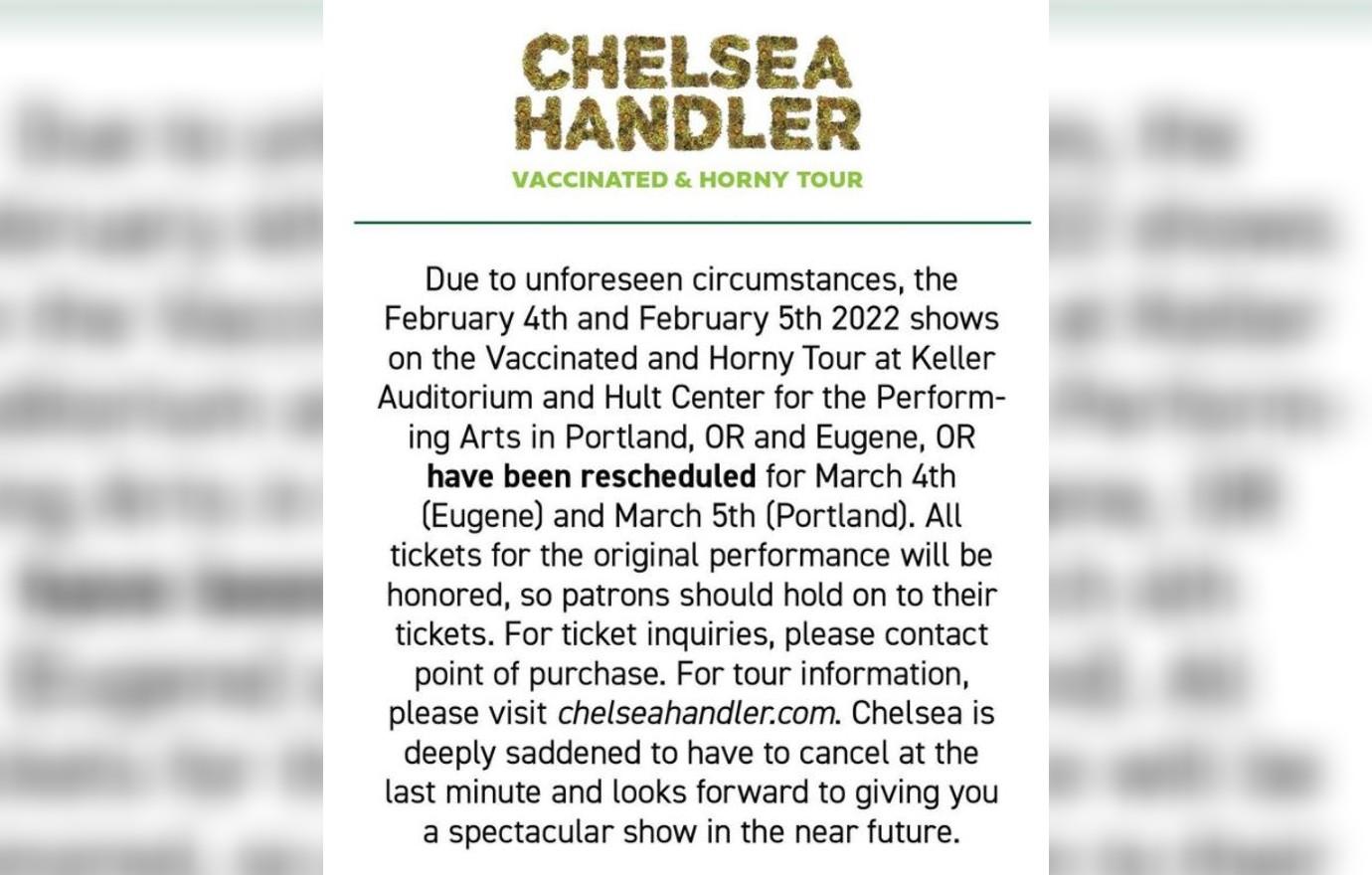 Article continues below advertisement
"I am so sorry I had to cancel my shows tonight in Portland and my show in Eugene," the tv personality said in a heartfelt message. "I had a scare at the hospital, and I don't have COVID, and I'm okay, but I had to reschedule my shows."
Article continues below advertisement
"So, I just wanted to say that, and I will see you all when I see you, and I'm sorry that I had to cancel," she continued, before comically adding, "But I'm all OK. And I'm not pregnant."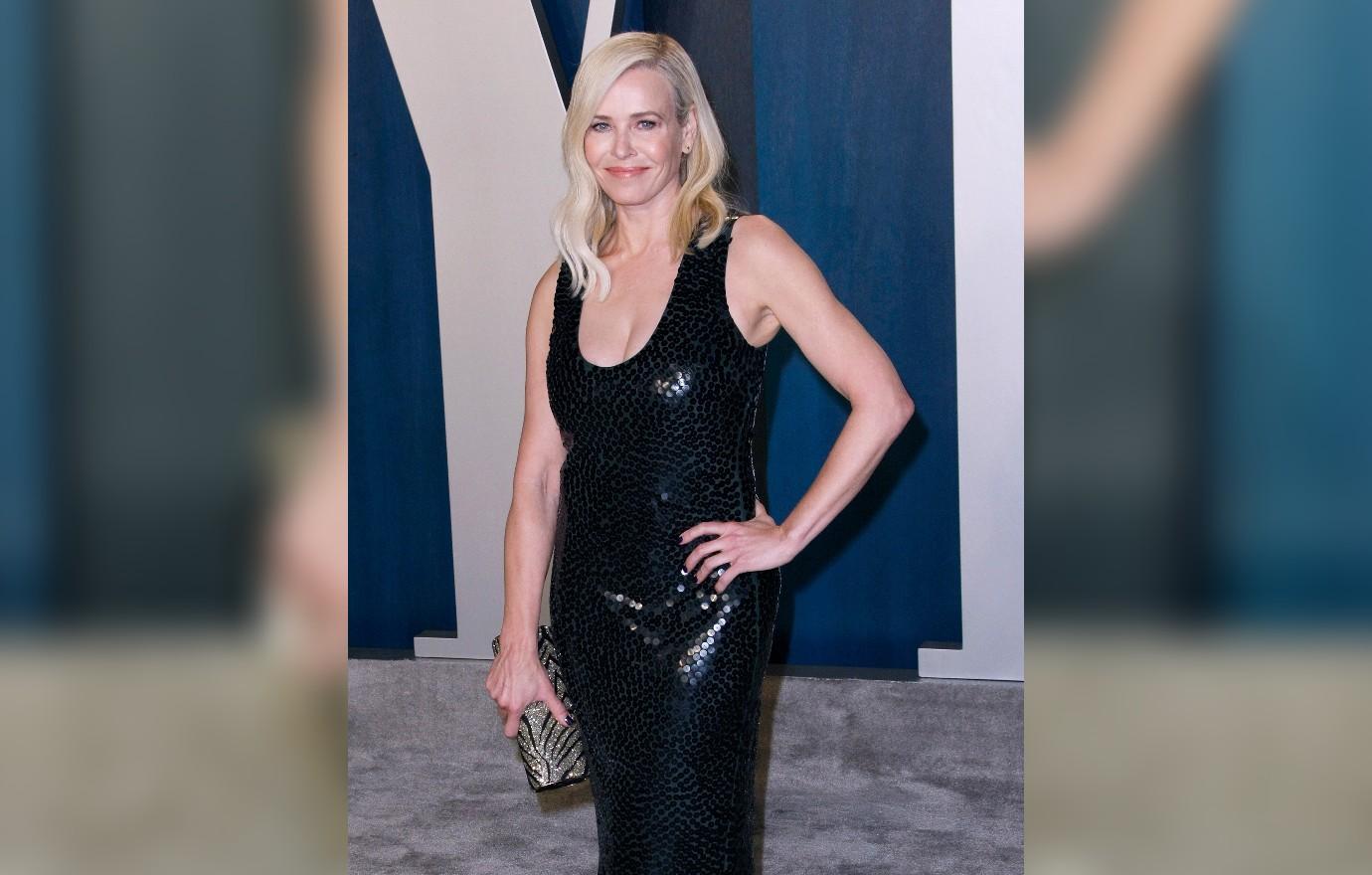 Article continues below advertisement
Fans flooded to the comments with well wishes for the Chelsea Lately host with one user commenting, "Will miss you terribly. Hope everything is okay, take care of what you need to and we will see you in Portland in a month!"
However, some followers who had already traveled to Oregon for the show vented their frustrations in the comment section.
Article continues below advertisement
"I was so excited to see you/meet you tonight!" one disappointed fan wrote. "This is such a bummer. I traveled from Colorado to see you! I wish I could afford to come back in March."
A second criticized the comedian for the lack of details surrounding the last minute cancellation. "I flew in for this and mama needs a bit more than lookin for the future" with another adding, "Same! We flew in from California today to see her tonight. So bummed. We can't make the March one either."
Article continues below advertisement
The Life Will Be the Death of Me author previously dished on the highly anticipated tour to Extra saying, "Vaccinated and Horny is a very apt way to describe my state of mind and a lot of people's states of mind in this current time that we're in right now," noting that she hopes this tour can help "bring people together" after everything that happened during the COVID pandemic.
Handler has yet to comment on the nature of her health scare or how long she will be in the hospital.