COUPLES
Chelsea Handler Flaunts Loved-Up Relationship With Jo Koy, Repeatedly Kisses Her Beau After Gushing Over His Masculinity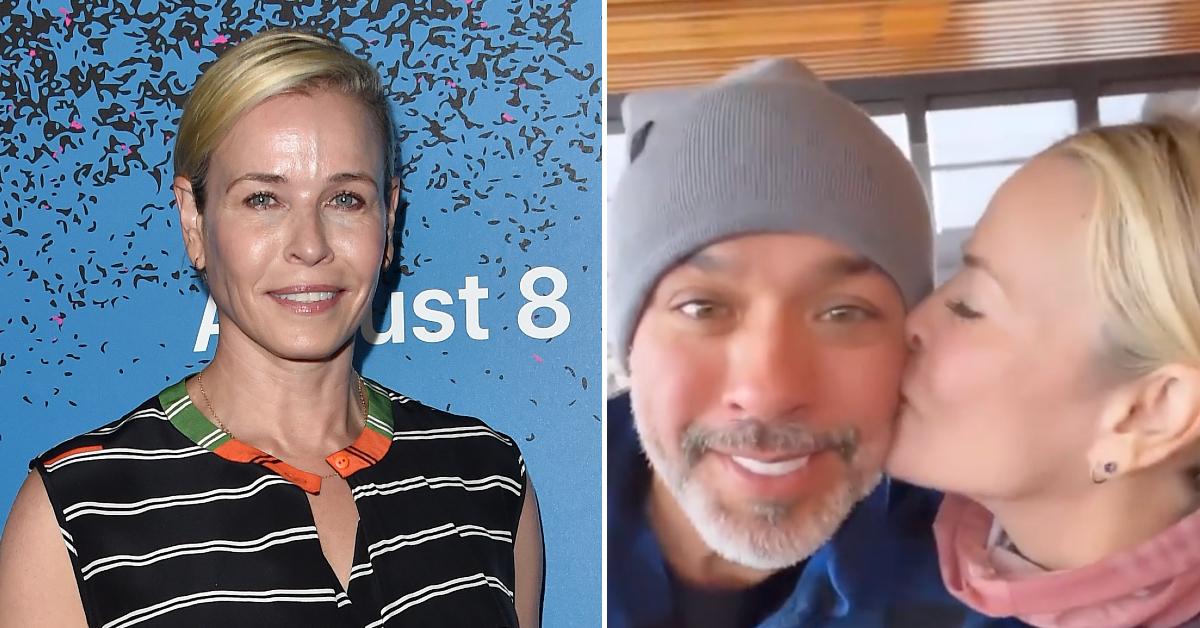 Chelsea Handler just can't get enough of her man.
Though the funnywoman hasn't been shy about flaunting her love for boyfriend Joy Koy, she took things to another level over the weekend. While taking a break from the slopes, Handler showed her pal and Koy some love, taking to her Instagram Story to praise them for their masculine charm.
"Have you ever seen such masculinity in one photo," the 47-year-old wrote alongside a selfie of the crew. Handler then reposted a video Koy shared to his respective account of Handler repeatedly kissing his cheek while he recorded the two.
Article continues below advertisement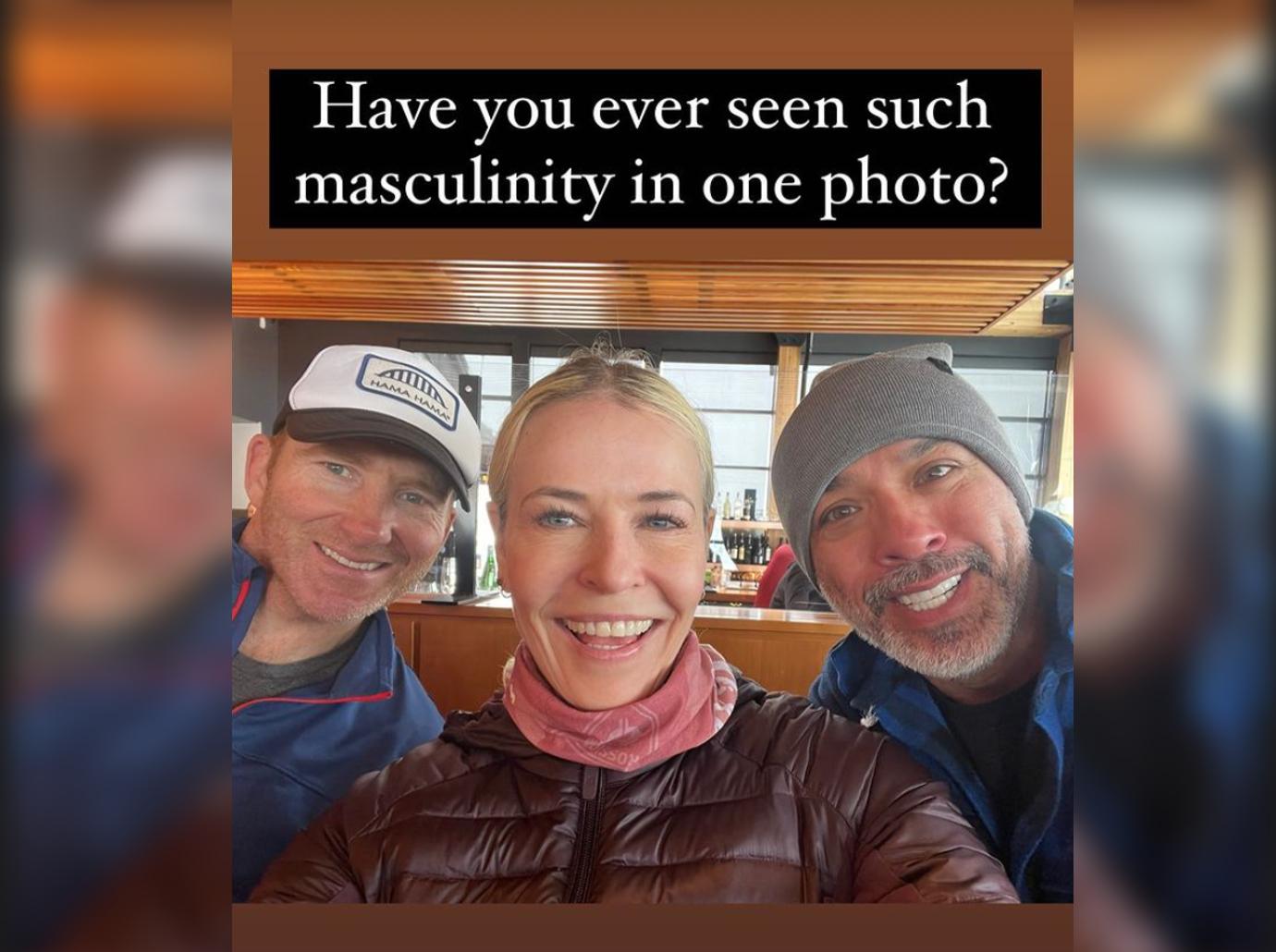 Article continues below advertisement
The couple, who started out as long-time friends, has been offering their followers a glimpse of their fun-filled skii trip for the Chelsea Lately star's birthday. While continuing with tradition, she spent her special day skiing, but in Handler fashion, meaning she hit the slopes in nothing but a thong while holding a cocktail in one hand and a joint in the other.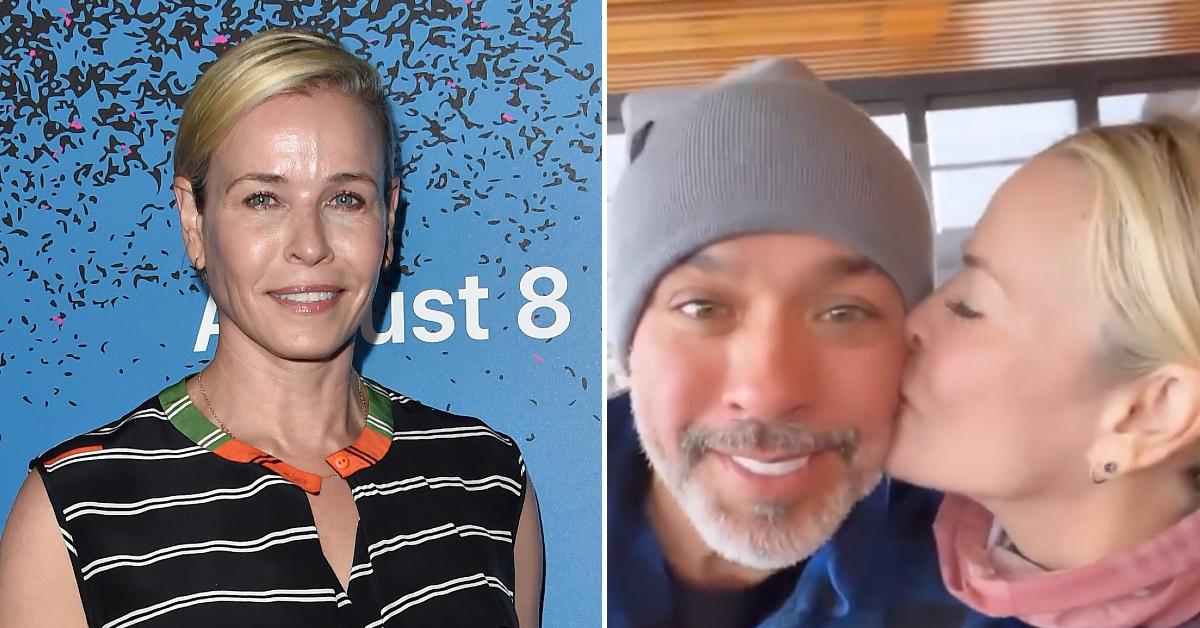 Article continues below advertisement
"47," Handler captioned the video of herself with a Canadian sticker and an American flag sticker covering her breasts while a flag with her beau's name was tied around her neck. "Doing all the things I love with the man I love."
Koy kept up with his leading lady's tradition by riding a snowmobile shirtless alongside the TV host.
He also took to his Instagram to wish his blonde babe a happy birthday. While sharing the same video of Handler skiing in nearly nothing, he wrote: "Just my hottie doing what she loves on her birthday… and I love it."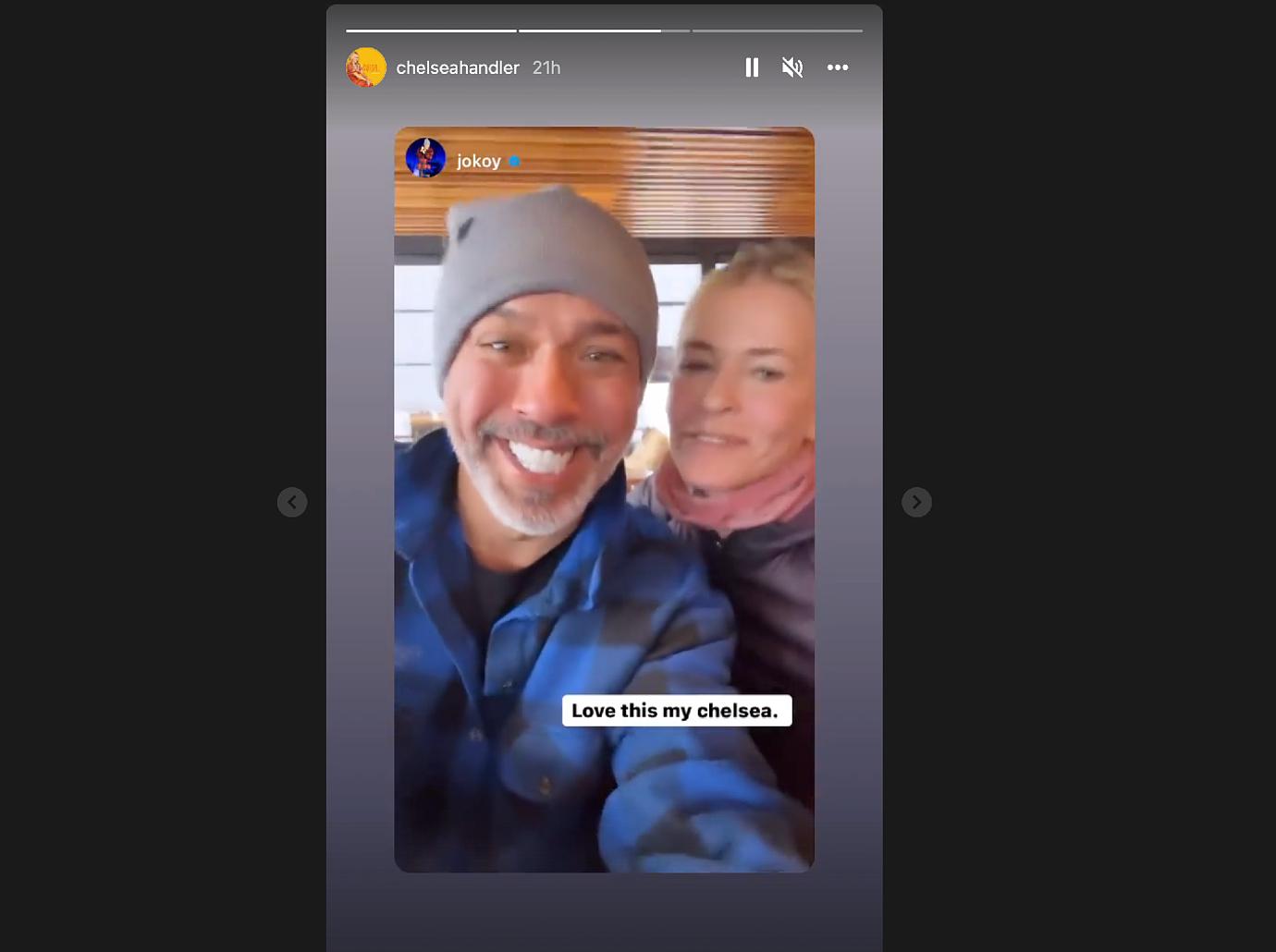 Article continues below advertisement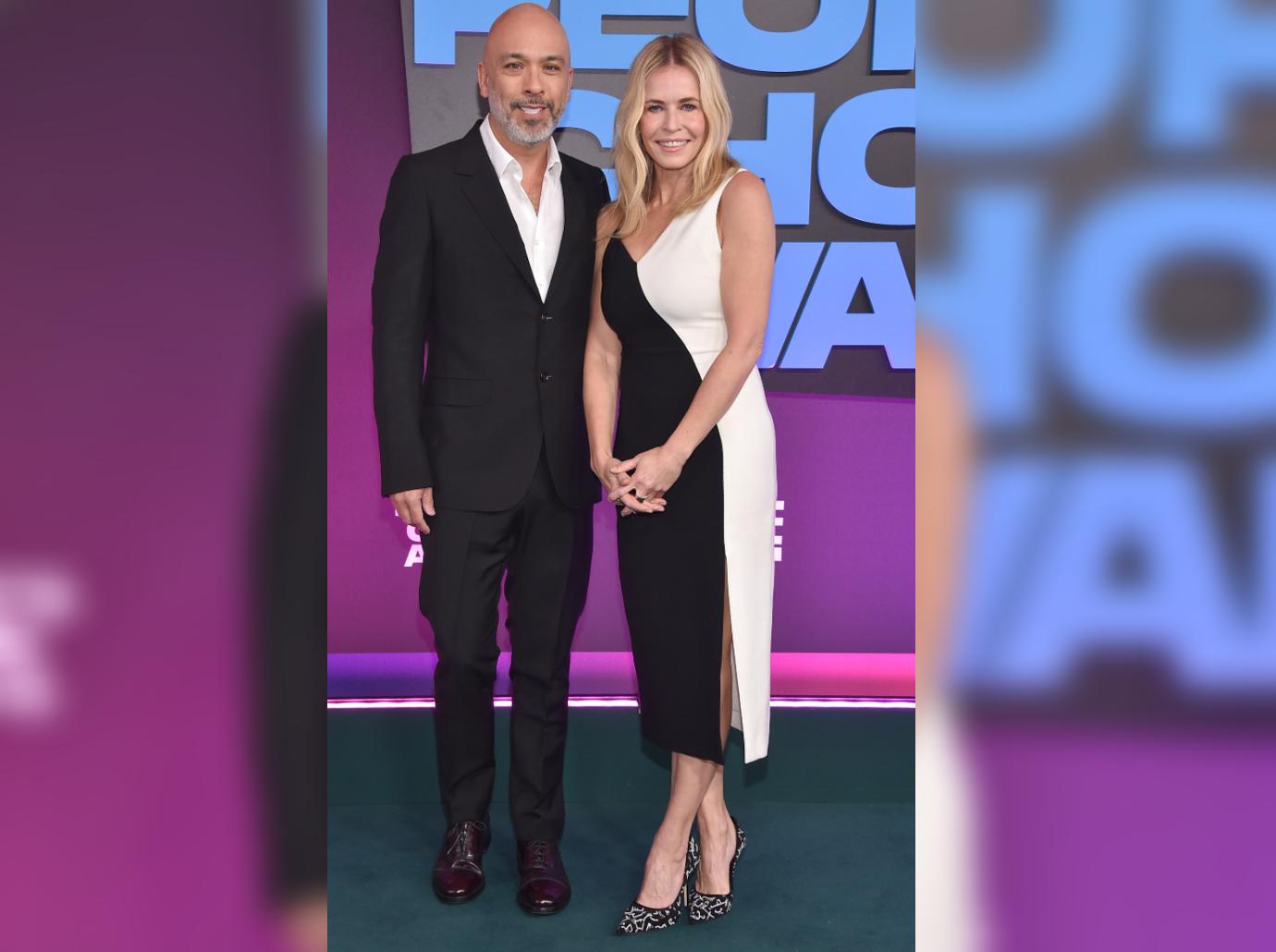 Since turning their almost 20-year friendship into a hot and heavy romance, the Are You There, Vodka? It's Me, Chelsea author has been absolutely smitten, often boasting about what it's like to find your forever person via Instagram.
"Do you know how hot it is to have a man be turned on by my honesty, strength, and confidence? Someone who loves the fact that I'm not going to take anyone's s**t and isn't intimidated or emasculated by my fierceness? Jo has renewed my faith in men," Handler declared in November, one month before they made their red carpet debut at the 2021 People's Choice Awards.