Chelsea Handler Boasts About Falling 'In Love' With Boyfriend Jo Koy, Jokes She's Already Pregnant
Happily in love! Chelsea Handler is opening up about how she ended up falling for pal-turned-boyfriend Jo Koy.
Article continues below advertisement
Fallon brought up the topic of Handler's love life by recalling her September Instagram post — in which she declared she was "in love" — which prompted Handler to reply: "I know, and I have to say, if I fell in love at the age of 46, you guys, I have hope for every person in this world."
Article continues below advertisement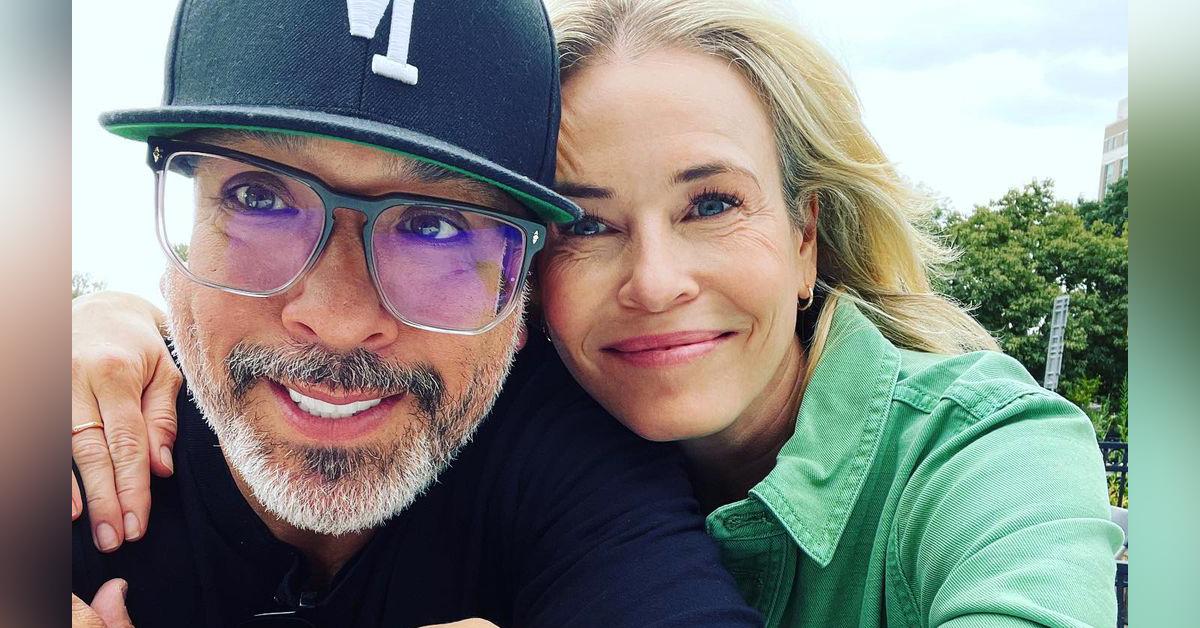 While calling out "straight white men," the Chelsea Chelsea Bang Bang author said men had been "very discouraging" over the past few years, which led her to wonder if she'd ever end up in a relationship. (Handler previously declared she'd never date "white privileged" males who are ignorant to the social and political turmoil in the world.)
Article continues below advertisement
"And then I had my friend Jo Koy who was in my life for a very long time. He used to be in my old show Chelsea Lately," she continued, revealing it took her a while to see what was right in front of her. "And, he and I were friends and he kept showing up and showing up and showing up. I was like, 'Mmmmm.' And then one day I just looked at him and I thought, 'Oh, that's my guy.'"
Article continues below advertisement
"So he's like my best buddy and I also get to have sex with him. Fun time," the comedian — who was promoting her nationwide Vaccinated And Horny stand-up tour — quipped.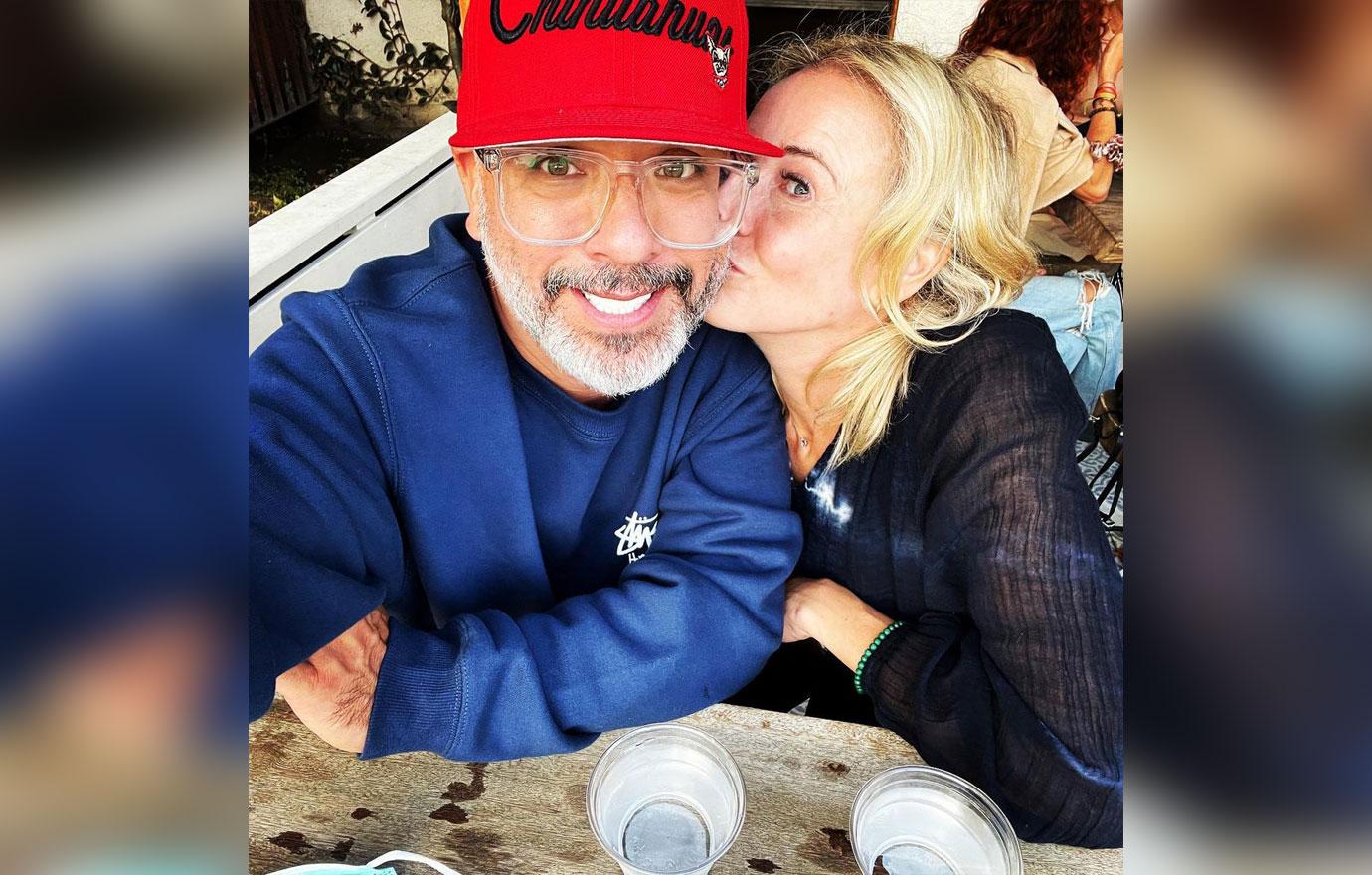 Article continues below advertisement
Talking to the audience and viewers, the This Means War star candidly advised: "So anyone, if you have a friend in your life that you think you're not into or not attracted to, just remember my story and be open-minded. Because little things can tap you on the shoulder and then all of a sudden you see something through a different lens."
Handler concluded by pointing out she would "never talk about a man like this unless [she] meant it."
Article continues below advertisement
Fallon chimed in to applaud his friend on finding love, saying: "I love it, buddy. I am so happy for you."
Article continues below advertisement
"He's a brilliant comedian, too. So that must be so fun," Fallon continued of Koy, before Handler jokingly interjected: "And I'm pregnant."
"Not pregnant, I'm not pregnant," Handler quickly clarified.
Article continues below advertisement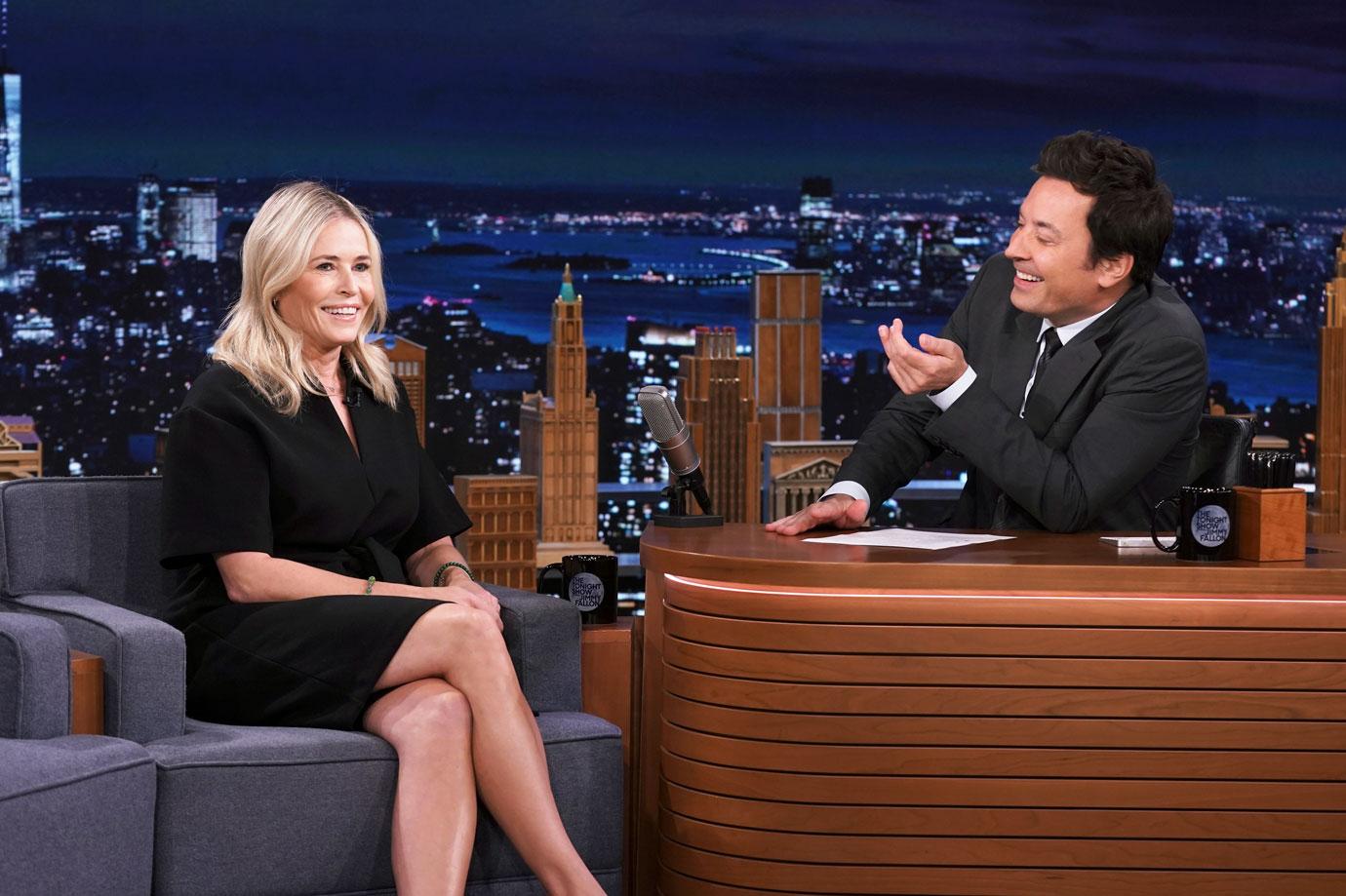 The actress confirmed she and Koy were dating on September 27 — weeks after speculation began swirling — when she shared two PDA-heavy photos of the couple. "He's on tour, I'm on tour, sometimes we tour together. Vaccinated and horny. Funny is funny," she wrote of her upcoming tour. "All coming to a city near you!"
Rumors that the two sparked a romance started to take off after they attended a Los Angeles Dodgers game together in matching gear. Shortly after, the Mixed Plate author tried to maintain they were just "great friends" — a claim that was later proven to be false after Handler gushed she was "finally in love, with the best kind of guy there is."