NEWS
Chris Brown Defends His Past Mistakes After Fans Go Ballistic Over His New Duet With Chloe Bailey: 'I'm Tired Of Y'all Running With This Narrative'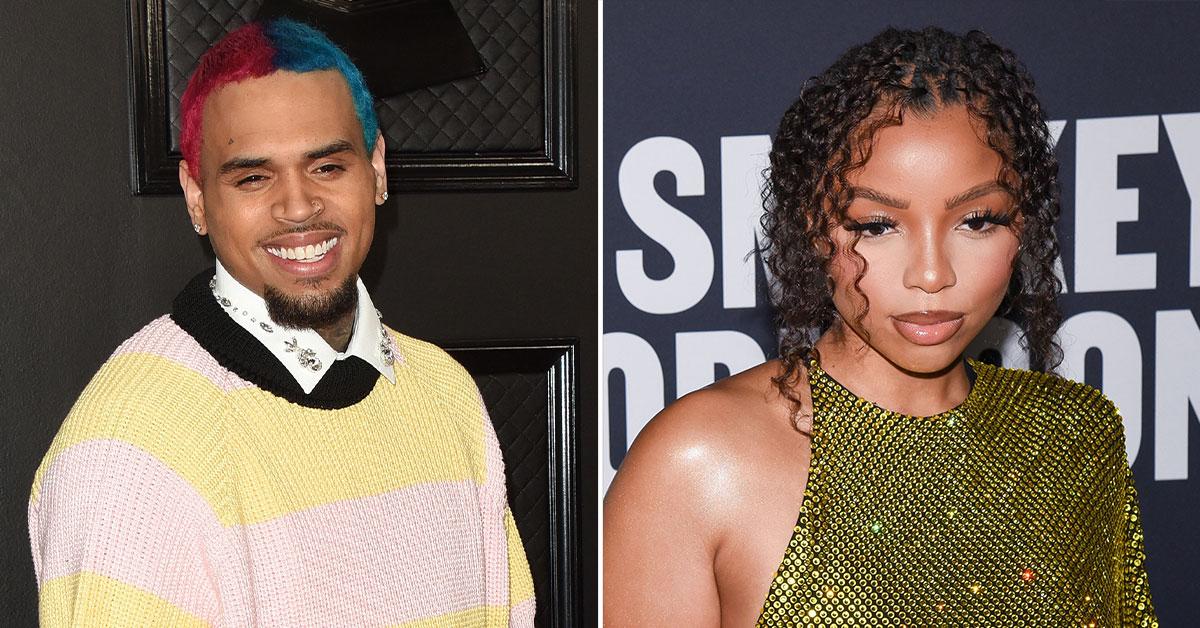 Article continues below advertisement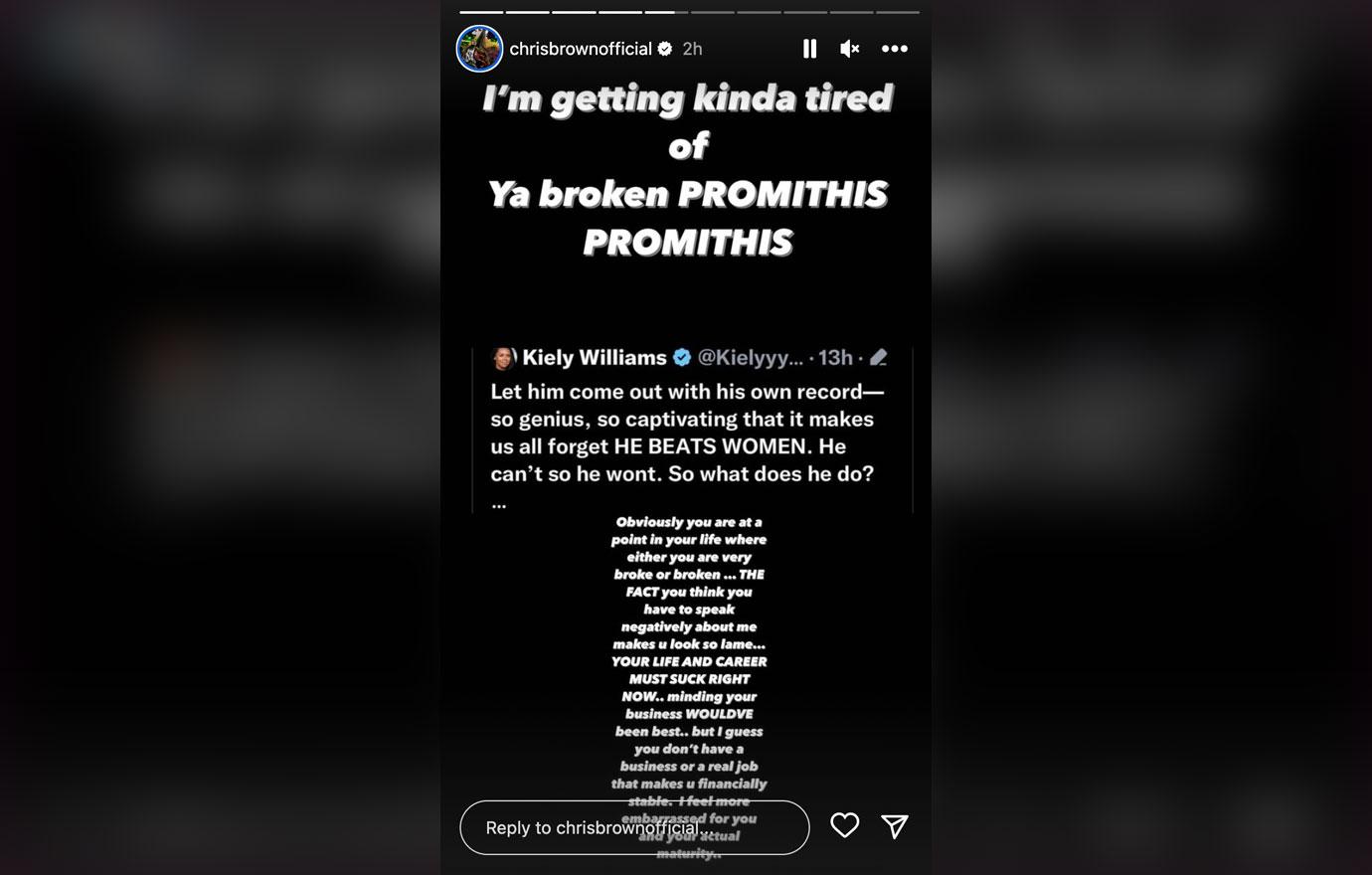 Kiely Williams, who was a member of 3LW, even slammed the rapper, 33, for his messy past. "Let him come out with his own record — so genius, so captivating that it makes us all forget HE BEATS WOMEN. He can't so he won't. So what does he do," Williams wrote.
Brown replied via his Instagram Story, writing, "I'm getting kinda tired of ya broken PROMITHIS PROMITHIS," seemingly mocking the way she doesn't pronounce "promises" correctly in the hit song "No More (Baby I'Ma Do Right)."
Article continues below advertisement
"Obviously you are at a point in your life where either you are very broke or broken ... THE FACT you think you have to speak negatively about me makes u look so lame... YOUR LIFE AND CAREER MUST SUCK RIGHT NOW..minding your business WOULDVE been best," he stated. "But I guess you don't have a business or a real job that makes u financially stable. I feel more embarrassed for you and your actual maturity..."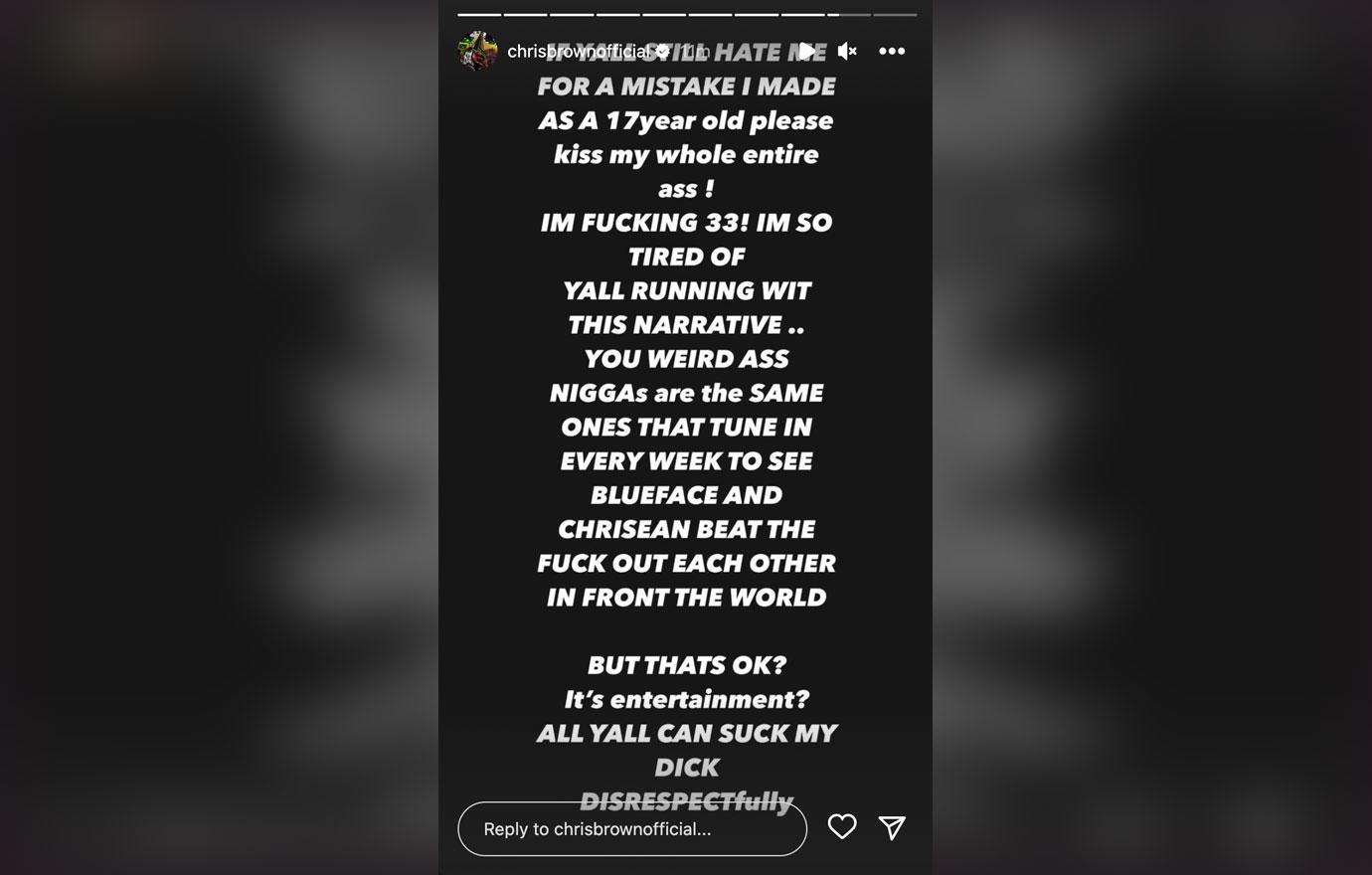 Article continues below advertisement
The musical artist then continued his rant. "IF YOU STILL HATE ME FOR A MISTAKE I MADE AS A 17 year old please kiss my whole entire a**! I'm f**king 33. I'm SO TIRED OF Y'ALL RUNNING WIT THIS NARRATIVE ... YOU WEIRD A** N****s are the SAME ONES THAT TUNE IN EVERY WEEK TO SEE BLUEFACE AND CHRISEAN BEAT THE F**K OUT EACH OTHER IN FRONT THE WORLD. BUT THAT'S OK? It's entertainment? All y'all can suck my d**k DISRESPECTfully."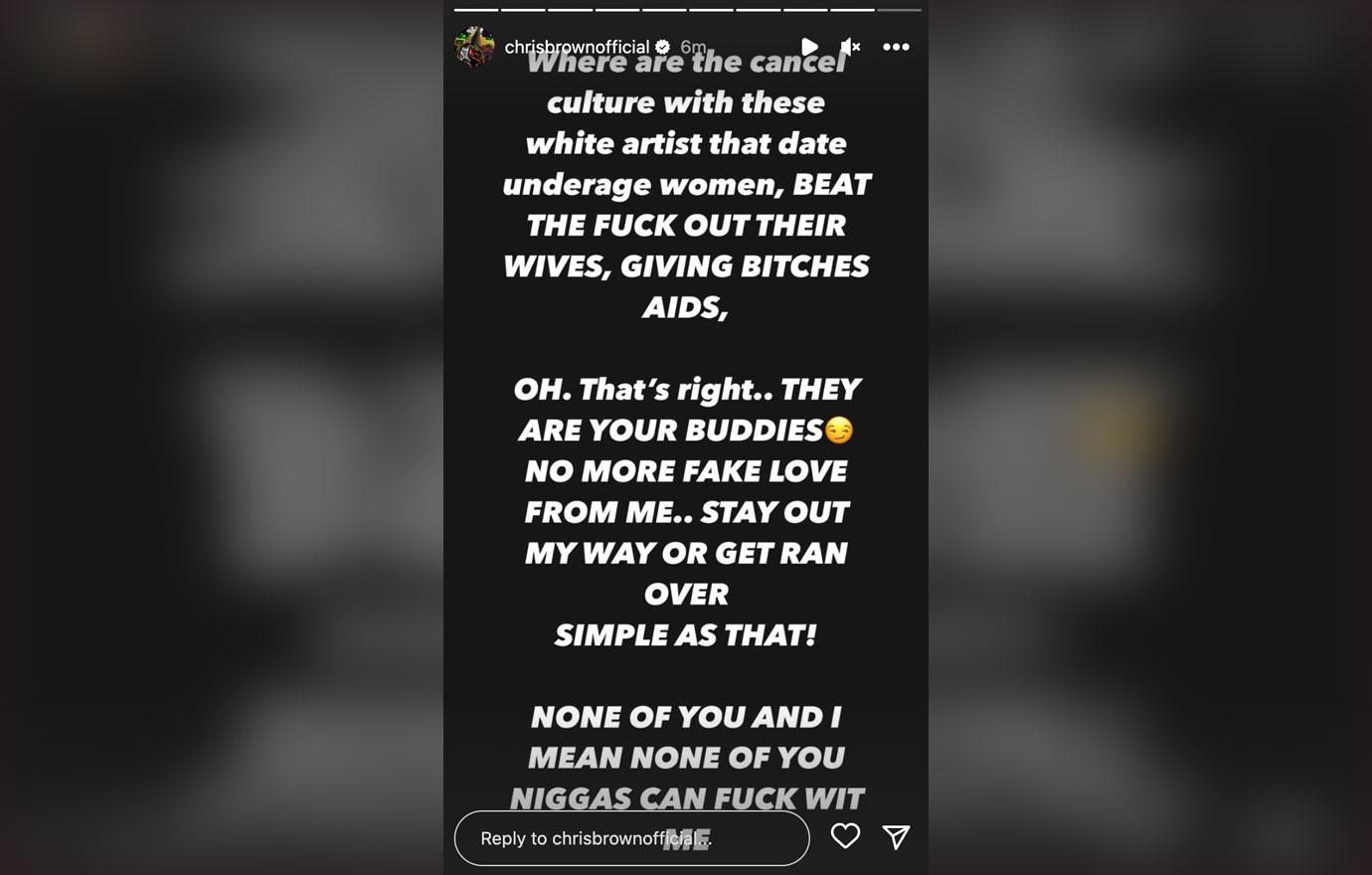 Article continues below advertisement
Never miss a story — sign up for the OK! newsletter to stay up-to-date on the best of what OK! has to offer. It's gossip too good to wait for!
Article continues below advertisement
He continued, "Where are the cancel culture with these white artist that date underage women, BEAT THE F**K OUT THEIR WIVES, GIVING B**CHES AIDS, OH. That's right ... THEY ARE YOUR BUDDIES. NO MORE FAKE LOVE FROM ME ... STAY OUT MY WAY OR GET RAN OVER SIMPLE AS THAT! NONE OF YOU AND I MEAN NONE OF YOU N****S CAN F**K WITH ME."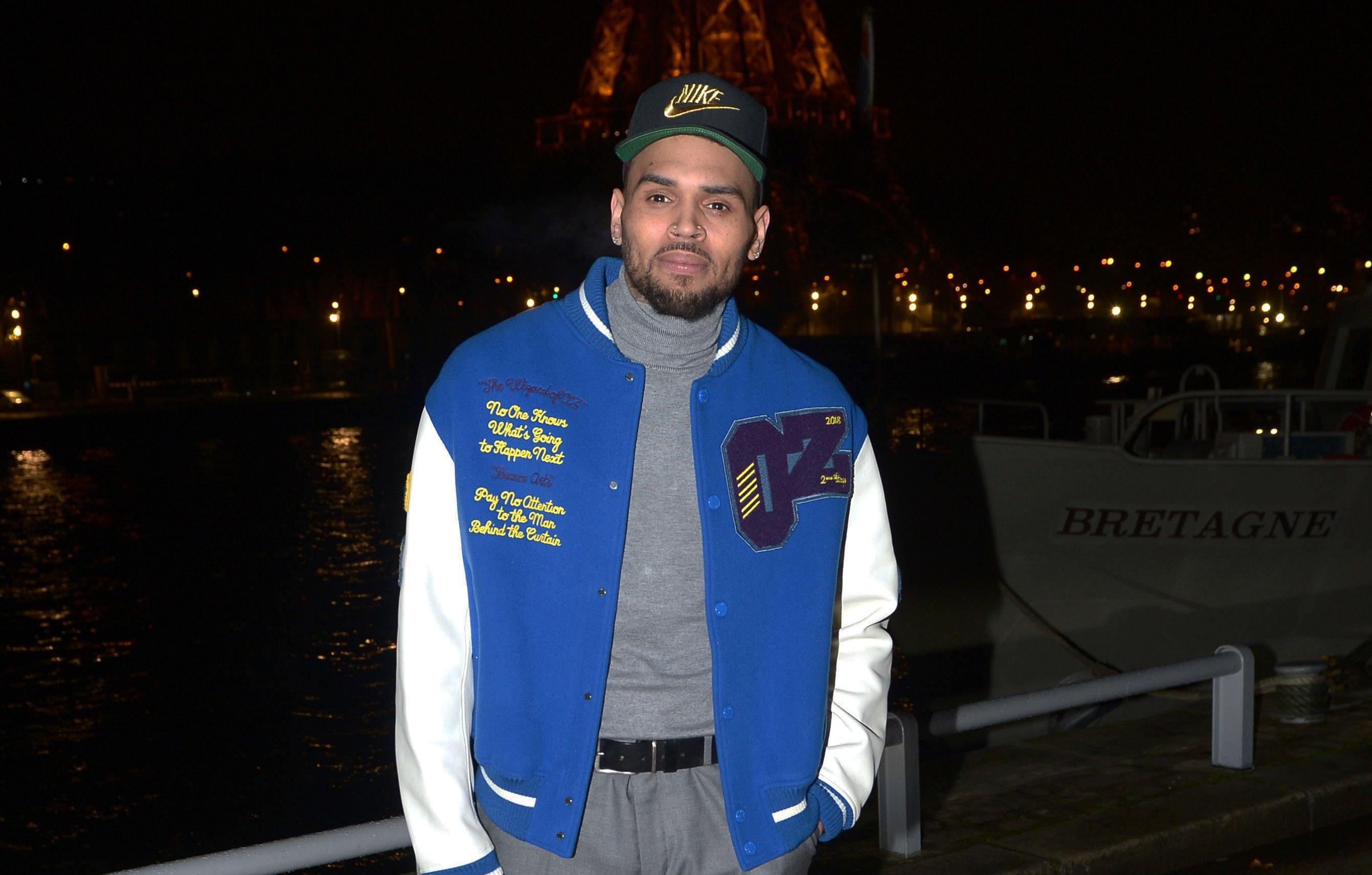 Meanwhile, people also came for Bailey for even thinking of working with Brown.
"It doesn't feel great you're giving an abuser a boost on your platform like what Chloe didn't anyone tell you that you probably should not do this/you don't need to bc [sic] you're famous enough without him??" one person wrote via Twitter, while another said, "We will absolutely not be streaming. Catch you next time tho."