COUPLES
Are Chrissy Metz And Boyfriend Bradley Collins Engaged? The Ring Speaks For Itself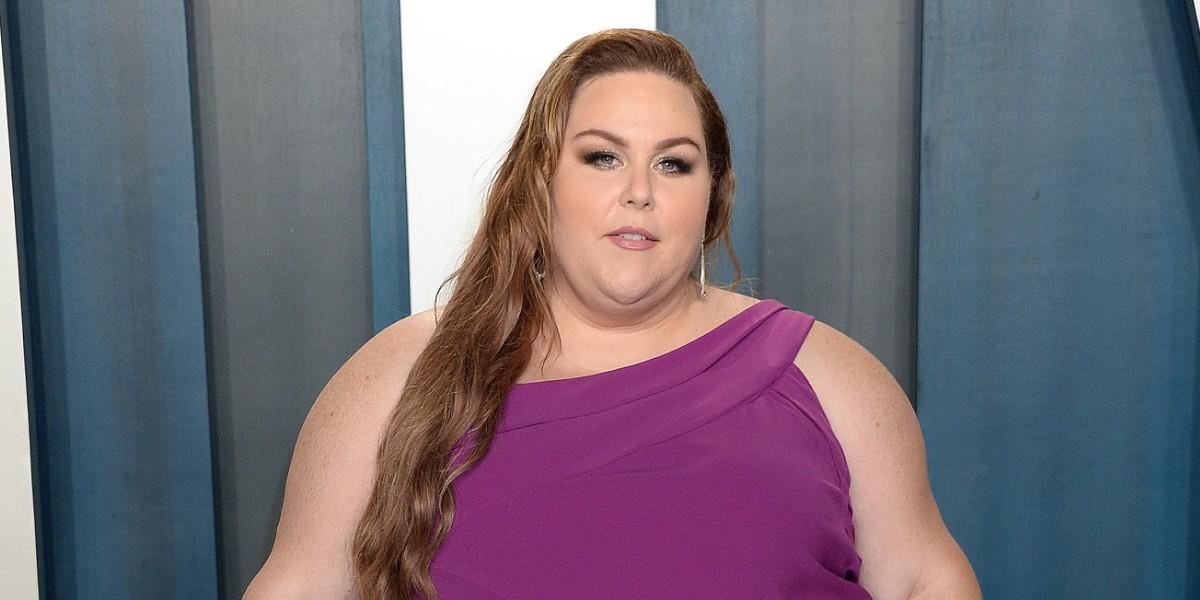 Actress Chrissy Metz was spotted out and about in Los Angeles, hanging with her boyfriend Bradley Collins — she looked laid-back in a casual dress and sneakers, but keen observers noticed something extra fancy about the whole affair.
The This is Us star was flashing a sparkly gold ring on her left hand. Yep, that finger! In the photos, the bling peeps out, while the design of the ring is not totally clear, but it does appear to be resting firmly in that special place.
Article continues below advertisement
'THIS IS US' STARS CHRISSY METZ, PARKER BATES & MACKENZIE HANCSICSAK GIVE BACK
Metz split from her boyfriend of nearly two years, Hal Rosenfeld, back in August of 2020. She met Collins while she was filming in his hometown of Nashville, Tenn., and while he claims that they started dating in May last year, the pair didn't go social-media official with their relationship until October.
Metz took the opportunity then to post a glowing ode to her new boyfriend, writing, "Bradley, from the first moment I laid eyes on you I wanted and needed to know you. Now I feel so lucky to love you. You can #Collinsmesmitten for sure!"
CHRISSY METZ IS PRETTY IN PINK AFTER ANNOUNCING UPCOMING COUNTRY MUSIC ALBUM
The Hollywood star's love history also includes a brief dating period with This Is Us cameraman Josh Stancil. She was also married to British journalist Martyn Eaden from 2008 to 2015. The couple cited the cause for divorce as "irreconcilable differences."
She said at the time that she had not been doing her best in a wifely role — as detailed the divorce in her memoir, This Is Me: Loving the Person You Are Today. "We're just not the right fit," she wrote. "But I love him, and I'm always checking in on him. I am still working on being a better ex-wife than I was a wife."
The Daily Mail had the photos of Metz's ring.