NEWS
Chrissy Teigen Leaves Little To The Imagination In Sheer Top That Exposes Her Chest — Photo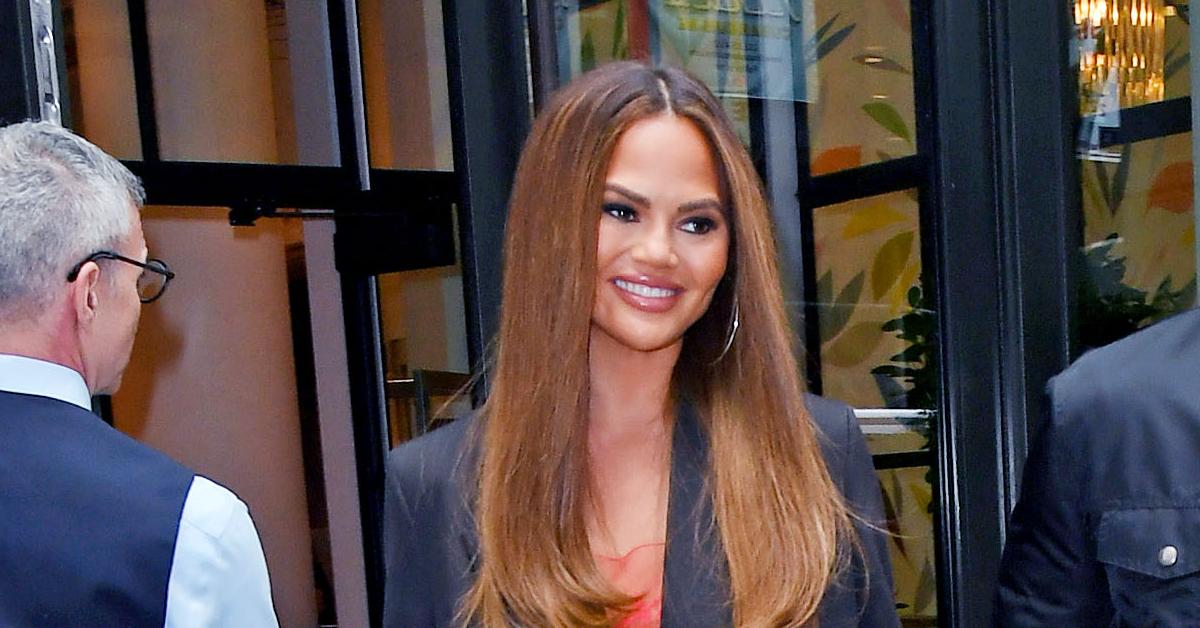 Ooh la la! Chrissy Teigen wore a sheer top that exposed her chest on Wednesday, May 4.
"the wire is coming !!!" the 36-year-old captioned a photo of herself wearing a gray jacket and black pants.
Of course, people loved the sexy outfit. Shay Mitchell wrote, "Loveeee this lewk 🔥," while Jen Atkin added, "You better be in Vegas."
Modern Family star Jesse Tyler Ferguson exclaimed, "You look so beautiful! I miss you!!!!"
Article continues below advertisement
Teigen has never been afraid to flaunt her body on social media. In fact, in April, she showed her nude body, writing, "This is great."
The mom-of-three — she shares daughter Luna, 6, and son Miles, 3, with John Legend — has been candid about how she has been doing ever since her third baby due to pregnancy complications.
"It's really weird when you lose a baby and your body gets paused in time," she wrote via Instagram."Usually, you'd gain your 'yumyums I'm praaaagnant!' weight, then put on the weight of your little bebe. Then, ideally, you'd have your baby. And you would feed it from your boobs and your body would know to charge through and do what it does to get you back into fighting shape, whatever that may be, for however long it takes (F**K a snap-back)..."
"But man," she continued, "When you lose a baby halfway through your body just pauses. It has nothing to do. No one to feed. And you're just ... stuck."
Article continues below advertisement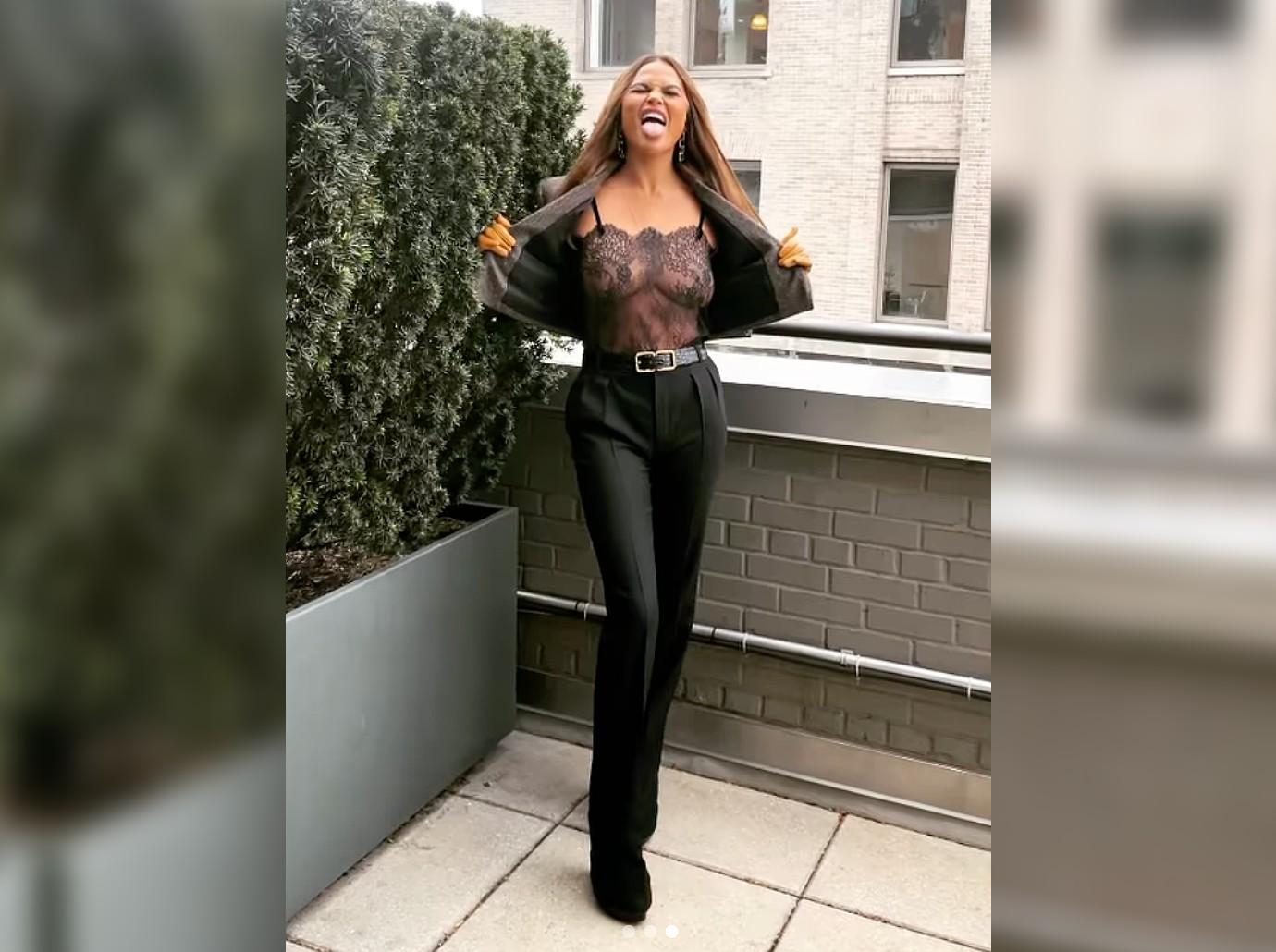 Article continues below advertisement
Fortunately, Teigen is feeling better than ever as of late — especially since she is sober. "These things are very weird for me, because I'm so used to getting so hammered at these things. Awards season, I very much connect to enjoying yourself and having champagne, but I also connected with those feelings of immense regret or stupid moments," she spilled to Entertainment Tonight while at the March 19 Hollywood Beauty Awards. "Like, 'I can't believe I said that.' or 'I can't believe I did that' and 'I'm so embarrassed.' So, it's so nice not to have those feelings anymore."