NEWS
'Sounder' Actress Cicely Tyson Dies At 96 — Oprah Winfrey, Barack Obama & More Mourn The Beloved Hollywood Icon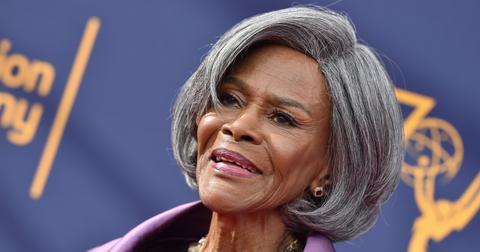 Jan. 29 2021, Updated 11:15 a.m. ET
View all comments
Legendary actress Cicely Tyson has died at 96 years old. 
Article continues below advertisement
Tyson's cause of death has not been released.
Tyson began her six-decade career as a model for Ebony Magazine and then took on small film roles before her rise to stardom in the early 1970s. The actress was best known for her roles in Sounder, The Help and The Autobiography of Miss Jane Pittman.
Tyson was nominated for Best Actress at the Academy Awards for Sounder, and she landed two Emmy awards for The Autobiography of Miss Jane Pittman, in addition to a Tony Award for The Trip to Bountiful. 
In 2018, Tyson became the first Black woman to be given an honorary Oscar, and in 2020, she received the Peabody Career Achievement Award.
"Cicely Tyson, throughout your incomparable career, you've chosen to bring to life women of hope, determination, grit and grace because that is who you are," Oprah Winfrey said in a video tribute at the Peabody Career Achievement Awards. 
"So, I thank you for not just paving the way for me and every other Black woman who dared to have a career in entertainment, but being the way."
The trailblazing star told PEOPLE earlier this month that it was exciting to know that "you are, hopefully, making a roadway for someone else to follow." 
In 2018, Tyson said it was about time Black women in Hollywood — like Kerry Washington and Viola Davis — were finding success with films such as Black Panther and A Wrinkle in Time.
"It's long overdue, I can tell you that," Tyson told NBC News. "It has always been there. We have been a race of people that have been suppressed out of fear and finally we have been able to get a hold on the power that this industry wields.
"It's certainly because of our stick-to-it-iveness." 
Scroll through the gallery below to see how celebrities reacted to Tyson's death.