'She Was Always Fighting': Cindy McCain Admits Some Of Meghan McCain's 'The View' Arguments Make Her 'Cringe'
Mother knows best? Cindy McCain admitted to watching The View to support her daughter Meghan McCain — but shared how she really feels about the on-air arguments.
Article continues below advertisement
The 67-year-old appeared on the SiriusXM show Radio Andy, where she opened up about the tense debates that often take place.
When host Andy Cohen asked Cindy if she knew her daughter was "a tough cookie and a fighter," the philanthropist explained, "Well, ever since she was very little, we've called her John McCain in a dress. Because she was always fighting, she was always questioning and talking and making sure, not only did she understand what was going on, but could we change it, [that] kind of thing."
Article continues below advertisement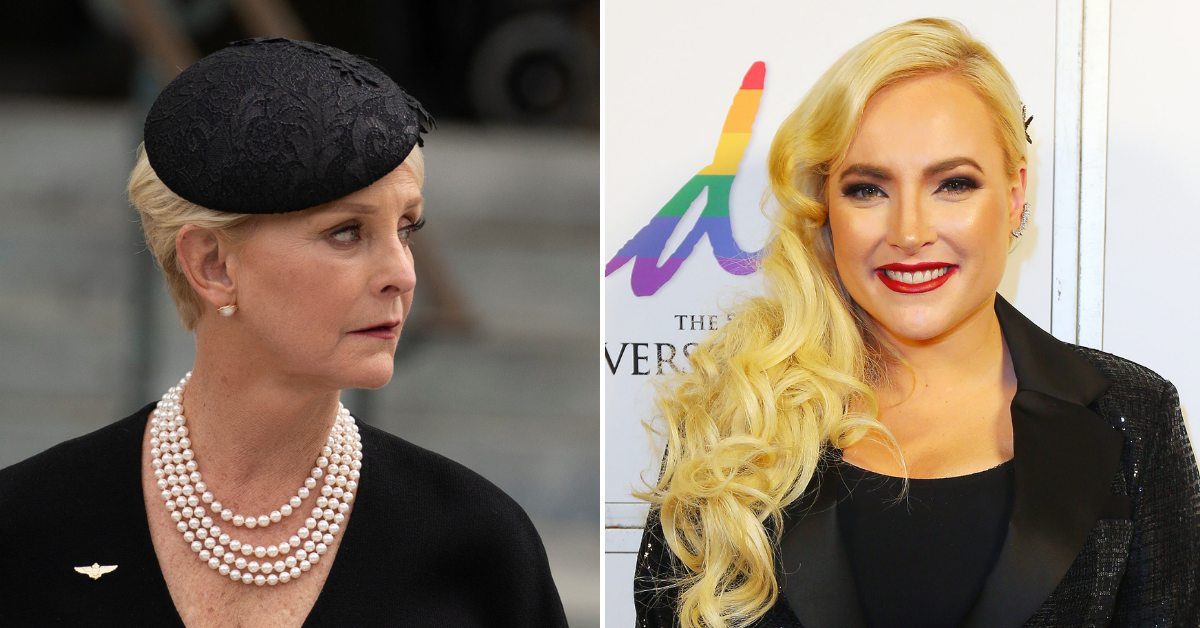 Article continues below advertisement
"She's always been that way," Cindy continued. "So, that's her nickname within the family. And I think she's doing a great job — she stands up for what she believes in and that's all you can ask for. And she's also really smart, so I appreciate what she does. I don't always agree with her but I do appreciate it."
Cohen then steered the conversation toward Meghan and cohost Whoopi Goldberg butting heads during a "Hot Topics" segment on Monday, May 24. The mom-of-one became irritated when the Sister Act star cut to a commercial break in the middle of a discussion about Congresswoman Majorie Taylor Greene's comments comparing the treatment of people who don't want to wear masks to the treatment of the Jewish people in the Holocaust, as well as the recent spike in antisemitic attacks in the U.S.
Article continues below advertisement
At one point, Goldberg told Meghan, "We're going to break and when we come back you can continue talking but now, we're going to break, so we'll be right back." "Why are you cutting me off?" Meghan shouted in response, prompting Goldberg to snap back, "I'm cutting you off because we have to go, Meghan! Why do you think I'm cutting you off?"
Article continues below advertisement
"Well, yeah, from a mom ― [you] teach your children to be polite and be nice to other people and all that kind of stuff, and it does make me cringe a little bit," Cindy said of the exchange. "But again, it's her job and it's what she does and it's Whoopi's job to keep the peace, so I understand everything that's going on. But as a mom, yeah, it does bother me a little bit."
Article continues below advertisement
"I just have a whole new appreciation for all the garbage I put my mom through when I was growing up and all the things she had to do," McCain told the Daily Mail in March, adding that her mother has been a big help since the baby arrived. "Of course I hope to emulate that relationship and I hope that Liberty has the same kind of relationship with her."