NEWS
Banned: Twitter Locks Donald Trump's Account After Controversial Messages To D.C. Rioters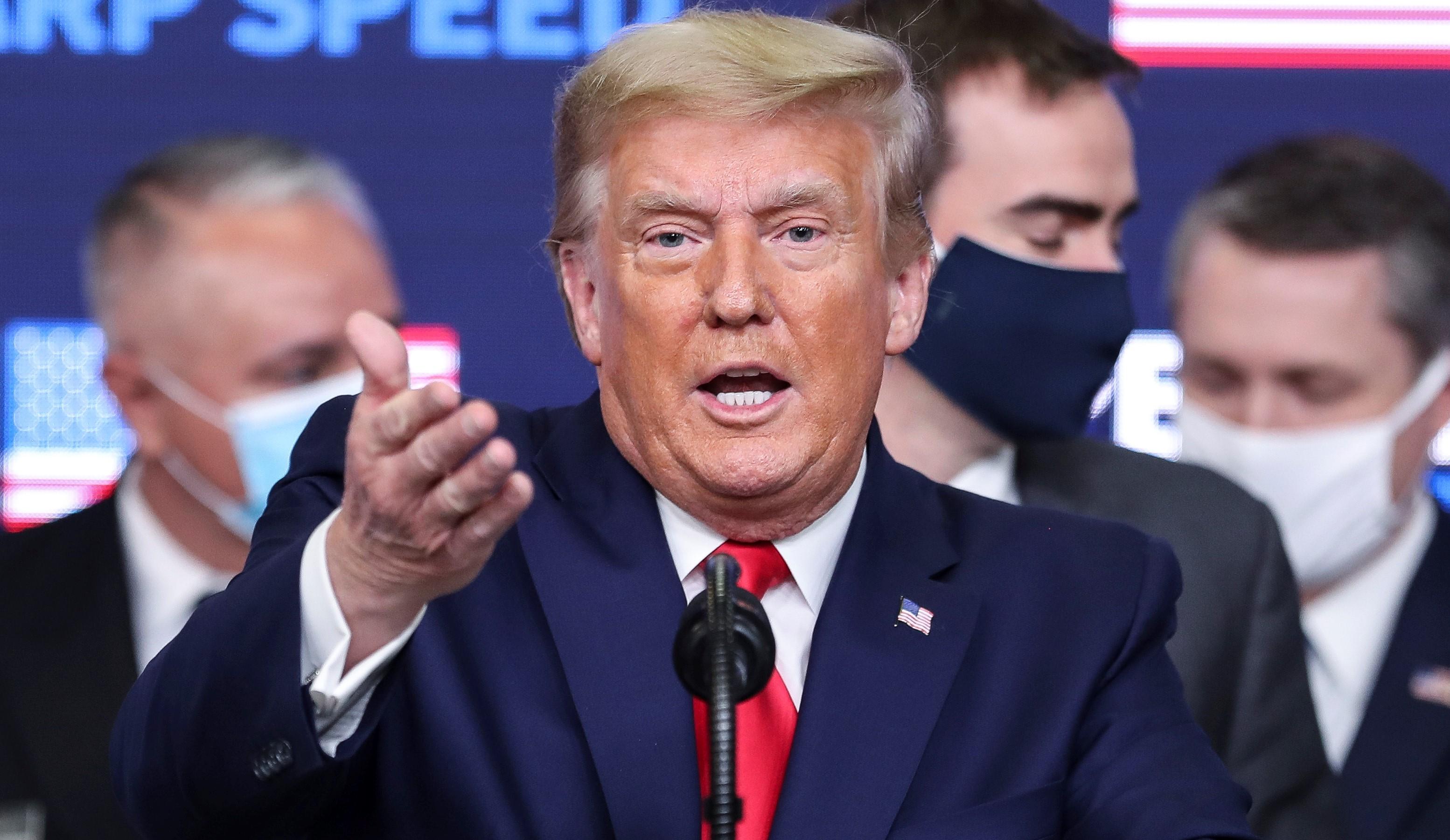 After initially deleting several of President Donald Trump's tweets regarding the riots in Washington D.C. where supporters of the sitting President stormed the U.S. Capitol building, Twitter locked Trump's account for 12 hours.
Article continues below advertisement
"As a result of the unprecedented and ongoing violent situation in Washington, D.C., we have required the removal of three @realDonaldTrump Tweets that were posted earlier today for repeated and severe violations of our Civic Integrity policy," Twitter Safety wrote.
Article continues below advertisement
Article continues below advertisement
"I know your pain, I know you're hurt. We had an election that was stolen from us. It was a landslide election and everyone knows it, especially the other side. But you have to go home now … This was a fraudulent election, but we can't play into the hands of these people. We have to have peace. So go home. We love you, you're very special," Trump said in a video.
Article continues below advertisement
Meanwhile, Vice President Mike Pence was less fond of the rioters. "The violence and destruction taking place at the US Capitol Must Stop and it Must Stop Now. Anyone involved must respect Law Enforcement officers and immediately leave the building," he tweeted.
MORE ON:
President Donald Trump
Article continues below advertisement
Article continues below advertisement
There have been several calls for Twitter to remove Trump's account, and the platform has removed big profile users in the past for misconduct, including British journalist Katie Hopkins. However, Trump's presidential status has shielded him from getting kicked off. After months of controversial statements, the social media network began to fact check his tweets during the election.
"If a Tweet from a world leader does violate the Twitter Rules but there is a clear public interest value to keeping the Tweet on the service, we may place it behind a notice that provides context about the violation and allows people to click through should they wish to see the content," Twitter explained.
Article continues below advertisement
It wasn't just Twitter that felt the need to strike down on Trump's account but YouTube and Facebook, too. Both platforms removed the video, and Facebook banned Trump's page from posting for 24 hours.
Article continues below advertisement
"This is an emergency situation and we are taking appropriate emergency measures, including removing President Trump's video," Facebook's vice president of integrity Guy Rosen tweeted.
"We removed it because on balance we believe it contributes to rather than diminishes the risk of ongoing violence."
According to Variety, Trump's video violated YouTube's "policies regarding content that alleges widespread fraud or errors changed the outcome of the 2020 U.S. Election." However, the video can still resurface on YouTube via other accounts if the users upload it "with additional context and sufficient educational, documentary, scientific or artistic (EDSA) value."