NEWS
Courteney Cox Channels 'Friends' Character Monica Gellar While Cheffing It Up In Kitchen Ahead Of Costar Matthew Perry's Memoir Release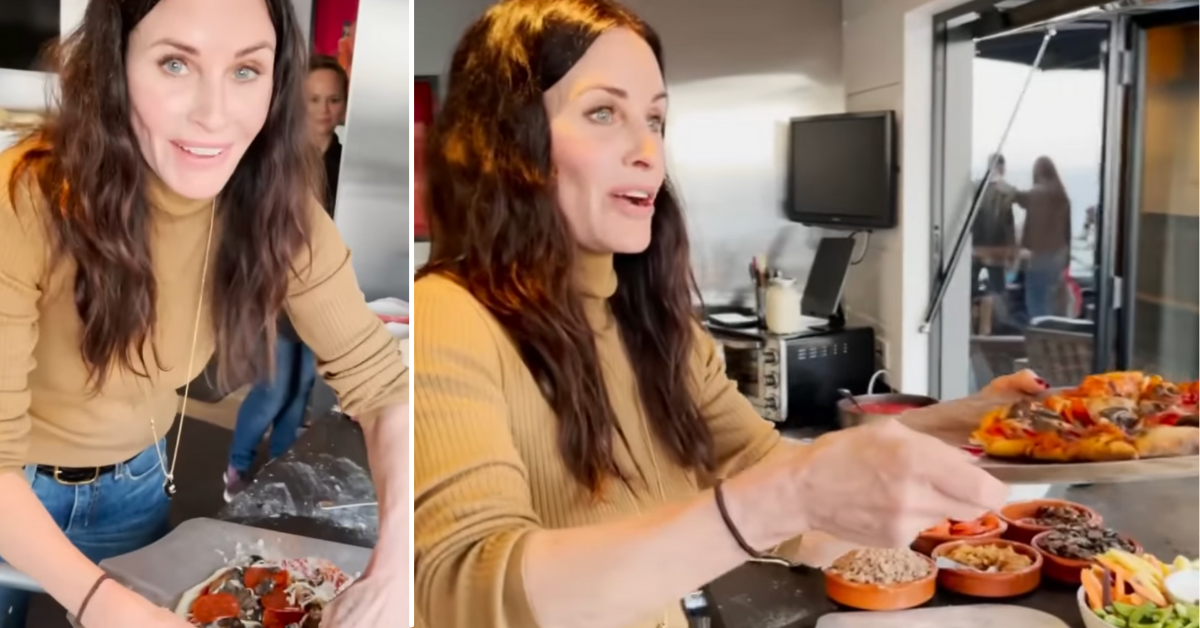 Courteney Cox is showing off her skills in the kitchen!
While she may not be as well-versed in cooking as her on-screen Friends counterpart, Monica Geller, the 57-year-old actress is still cheffing up some delicious treats.
Article continues below advertisement
In a new cooking tutorial shared to her Instagram on Monday, March 21, the Scream star makes a pizza from scratch while taking her followers along with her for the ride. "By the way, I don't know what I'm doing," she quips in the video, which is ironic considering her character on the beloved NBC sitcom was a professional chef.
NOT FRIENDS: MATTHEW PERRY 'DIDN'T WANT TO SHOW UP' FOR 'FRIENDS' FINAL SEASON
The Homecourt creator is seen decorating her masterpiece with grilled onions, mushrooms, pepperoni and a lot of cheese.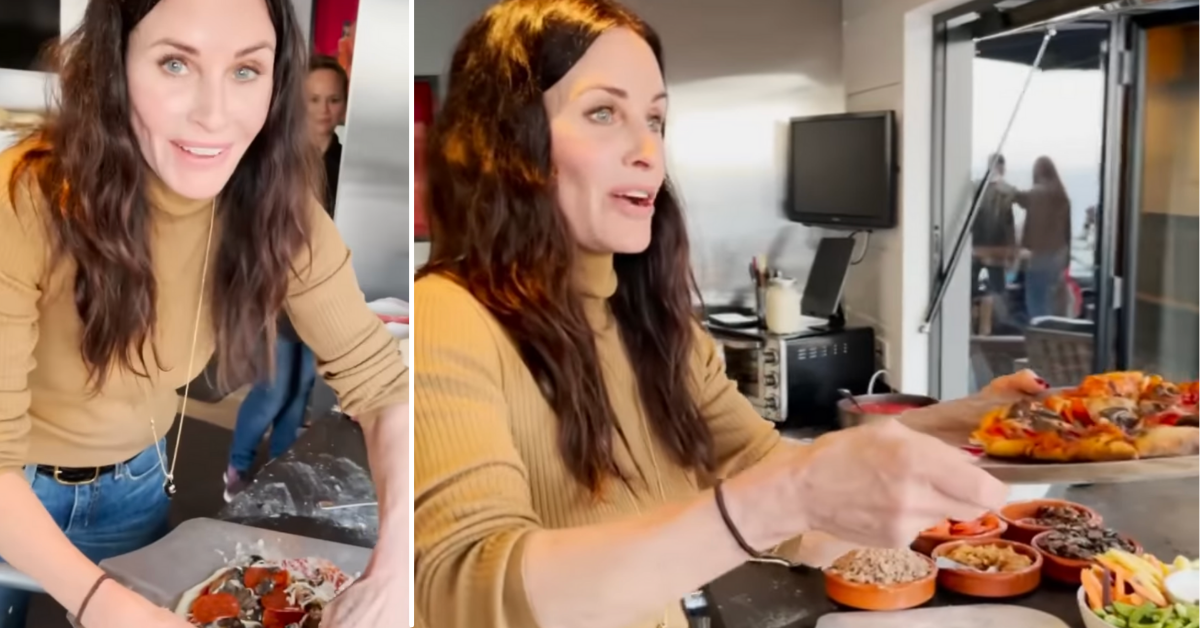 Article continues below advertisement
"I'm doing this just myself," she proudly states in the clip, while trying to position the pizza on the pan. "F**k it," she says before bringing it over to the oven. "Let's do this."
When the pizza is done, she confesses: "It doesn't look amazing, but let's see what people think," while offering slices of the pie to the others in the room.
"Who wants to try my pizza? No one?" she jokes.
It's no surprise that Cox didn't pick up any cooking skills from her famous character, as she previously revealed she barely has any memories from her time on the sitcom.
"I should've watched all 10 seasons because when I did the reunion and was asked questions, I was like, 'I don't remember being there," she admitted of her experience filming Friends: The Reunion, which aired last year. "Yeah, I don't remember filming so many episodes."
Article continues below advertisement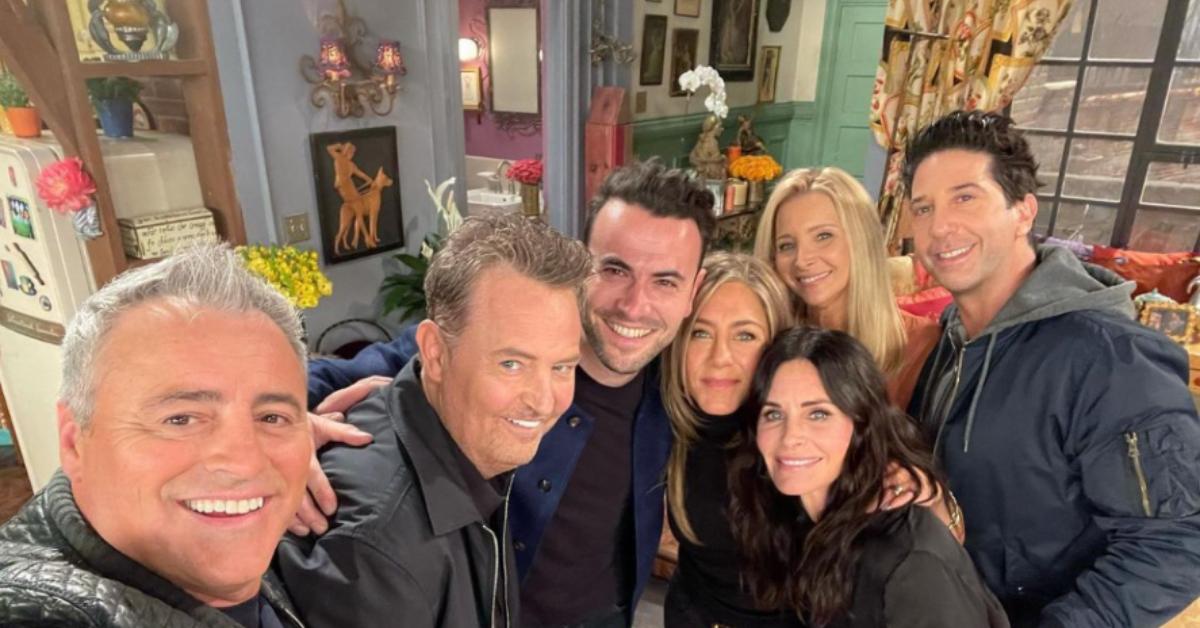 "I see it on TV sometimes and I stop and go, 'Oh my god, I don't remember this at all,'" she continued, as OK! learned. "But it's so funny."
MATTHEW PERRY TO SPILL ON 'FRIENDS' COSTAR MATT LEBLANC'S 'BETRAYAL' WITH SPINOFF SERIES IN UPCOMING MEMOIR, HE'S 'IN FOR A RUDE AWAKENING'
While Cox can't seem to recall the good ol' days, the same can't be said for costar and on-screen husband, Matthew Perry, who apparently remembers things all too clearly — and is planning to spill the tea in his upcoming memoir, Friends, Lovers, and the Big Terrible Thing.
Article continues below advertisement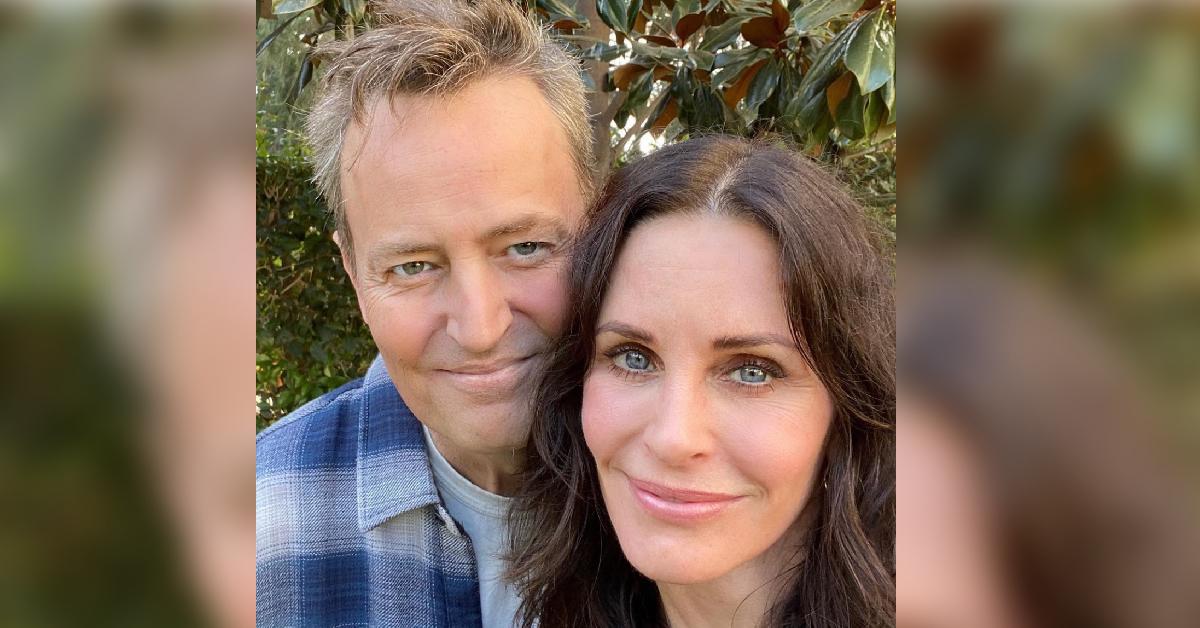 As OK! previously reported, Perry, 52, is expected to "unload on the whole crew," including Jennifer Aniston, Lisa Kudrow, David Schwimmer and Matt Leblanc, "which has everyone in a panic."
According to an insider, the 17 Again actor "figures it's time to come clean not just about his own life, but also about the good, the bad and the ugly things that happened on the Friends set." And if that upsets his fellow cast members, "He really couldn't care less. He's not going to hold back."
Perry's memoir is set to be released on November 1st.