NEWS
Natural Beauty Courteney Cox Shows Off Her Makeup-Free Face On Instagram — See The Snap!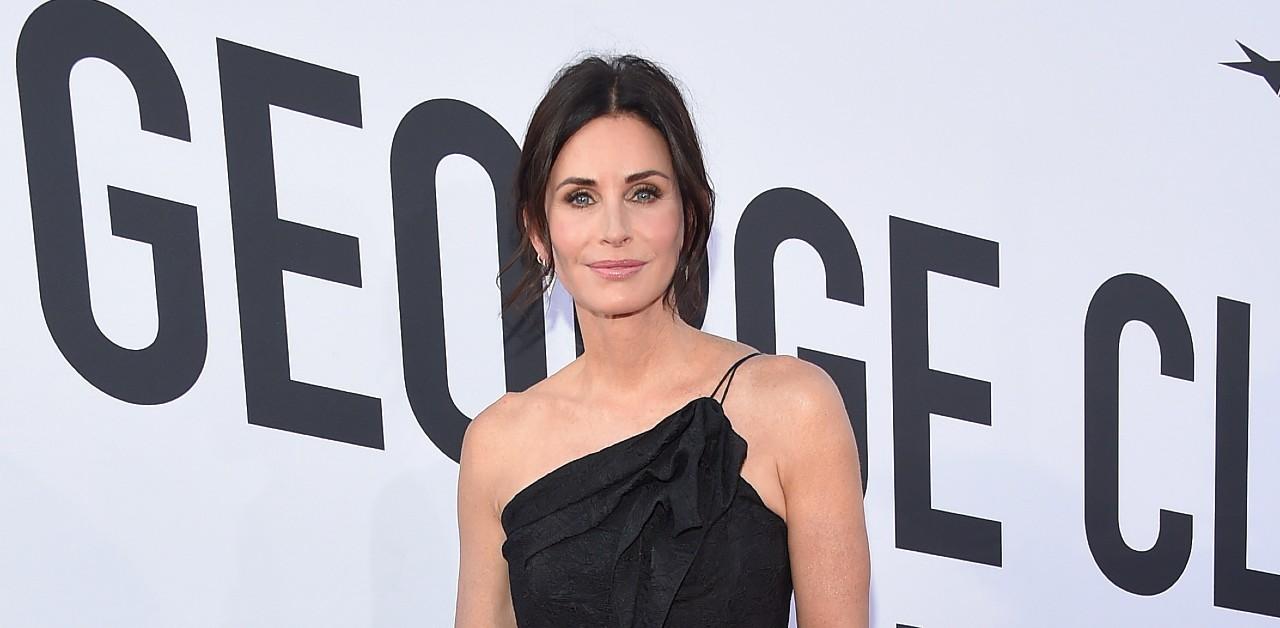 Dare to bare! To congratulate Ali Wentworth on the success of her new book, Ali's Well That Ends Well, pal Courteney Cox took to Instagram to share a link — and she showcased her makeup-free mug in the process.
"Congratulations on making the @nytimes Best Seller list @therealaliwentworth," the Friends lead, 57, wrote alongside a photo of herself holding up the book.
Article continues below advertisement
Cox, clad in a pink button-down shirt, appears to be in her living room, with one of her dogs peeking out from behind the book.
Wentworth and the mom-of-one have known each other since at least 2013, as the former appeared on an episode of Cox's Cougar Town.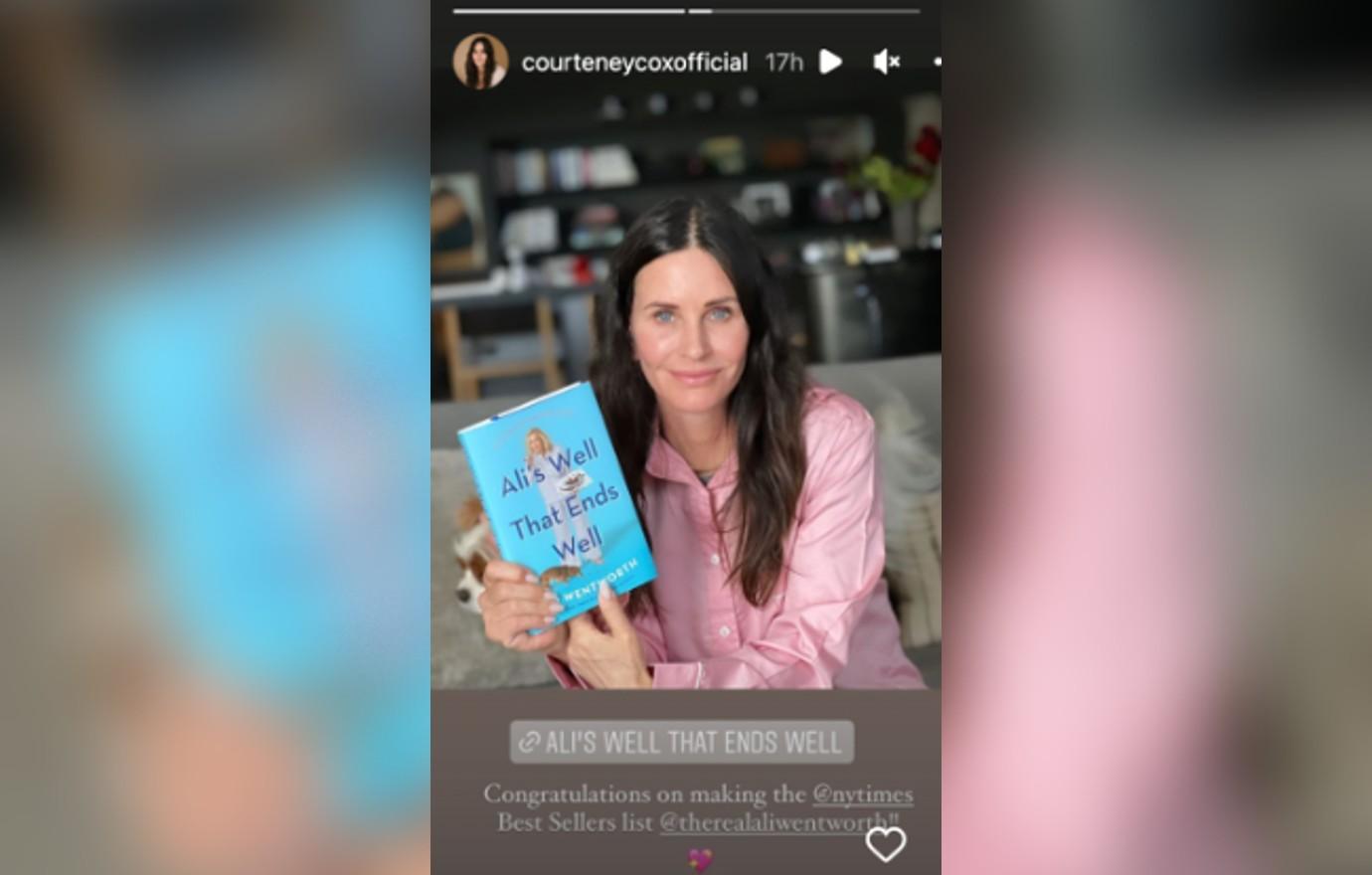 Article continues below advertisement
While the Scream star clearly isn't afraid of people seeing her in her natural state, she admitted she once got facial fillers to try and turn back the clock.
"There was a time when you go, 'Oh, I'm changing. I'm looking older.' And I tried to chase that [youthfulness] for years," she explained to The Sunday Times. "I didn't realize that, 'Oh s**t, I'm actually looking really strange with injections and doing stuff to my face that I would never do now."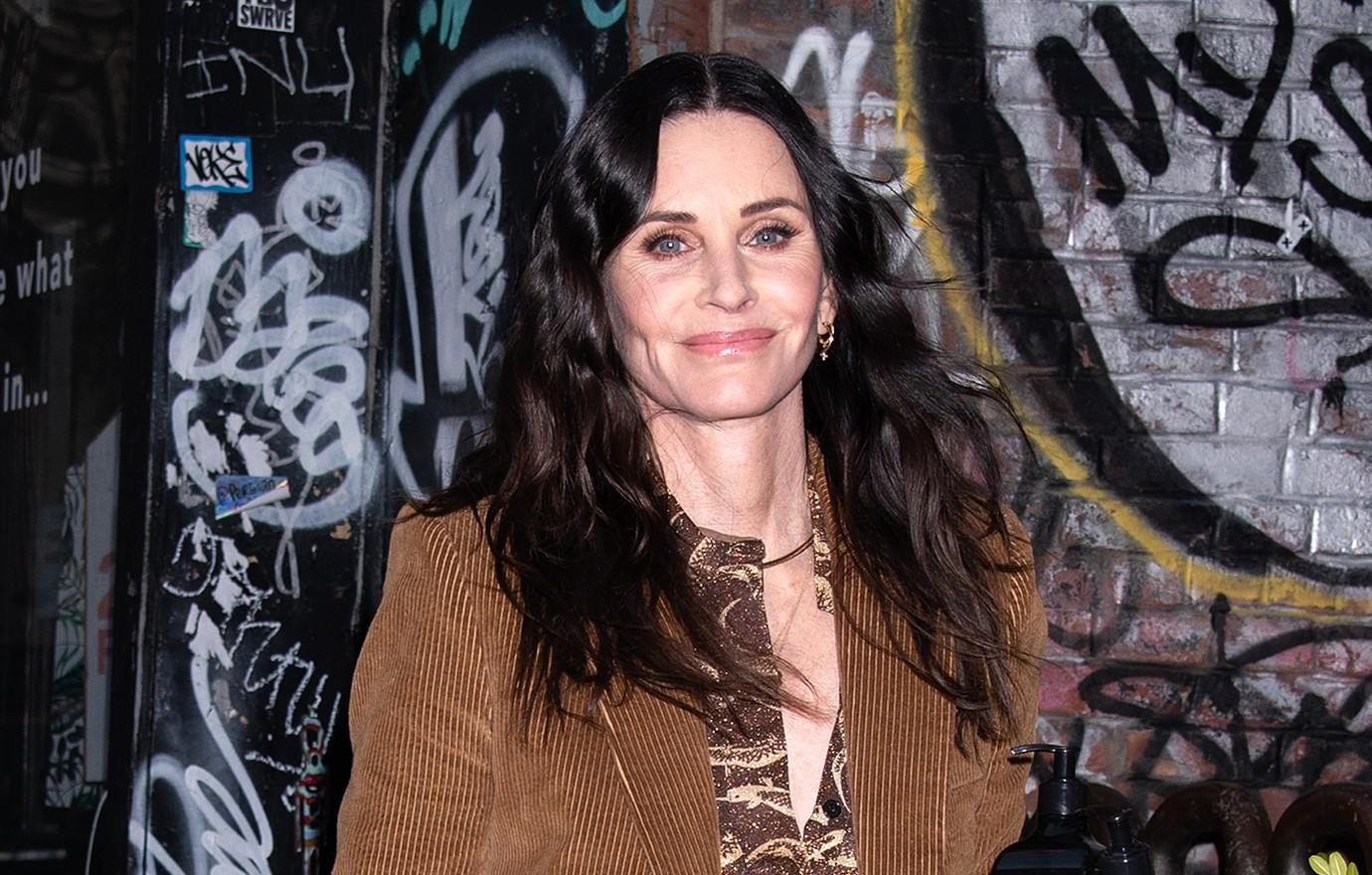 Article continues below advertisement
"What would end up happening is that you go to a doctor who would say, 'You look great but what would help is a little injection here or filler there.' So you walk out and you don't look so bad and you think, no one noticed," she recalled to New Beauty. "The next thing you know, you're layered and layered and layered. You have no idea because it's gradual until you go, 'Oh s**t, this doesn't look right.' I've had to learn to embrace movement and realize that fillers are not my friend."