PHOTOS
Botched Botox! All The Celebs Who Took Face Fillers Too Far: Photos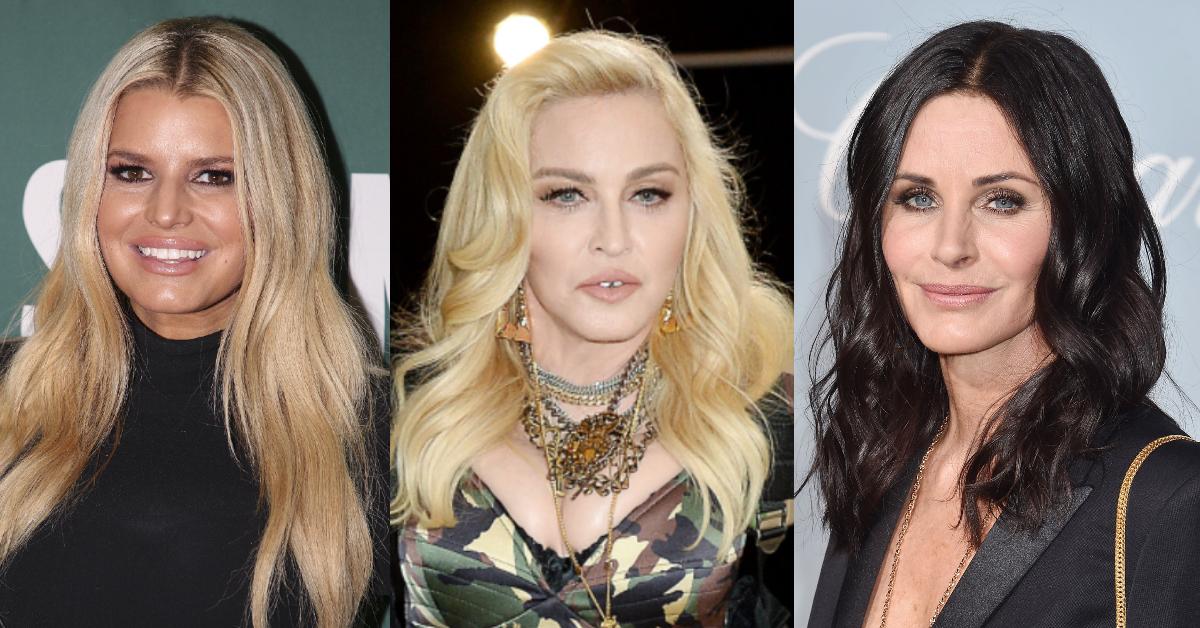 Botched Botox!
Celebrities in Hollywood are known for going overboard with cosmetic work, but these stars definitely take the cake for some of the worst face fillers and injections.
Scroll through the photos below to see which celebrities took facial injections and fillers a little bit too far:
Article continues below advertisement
Courteney Cox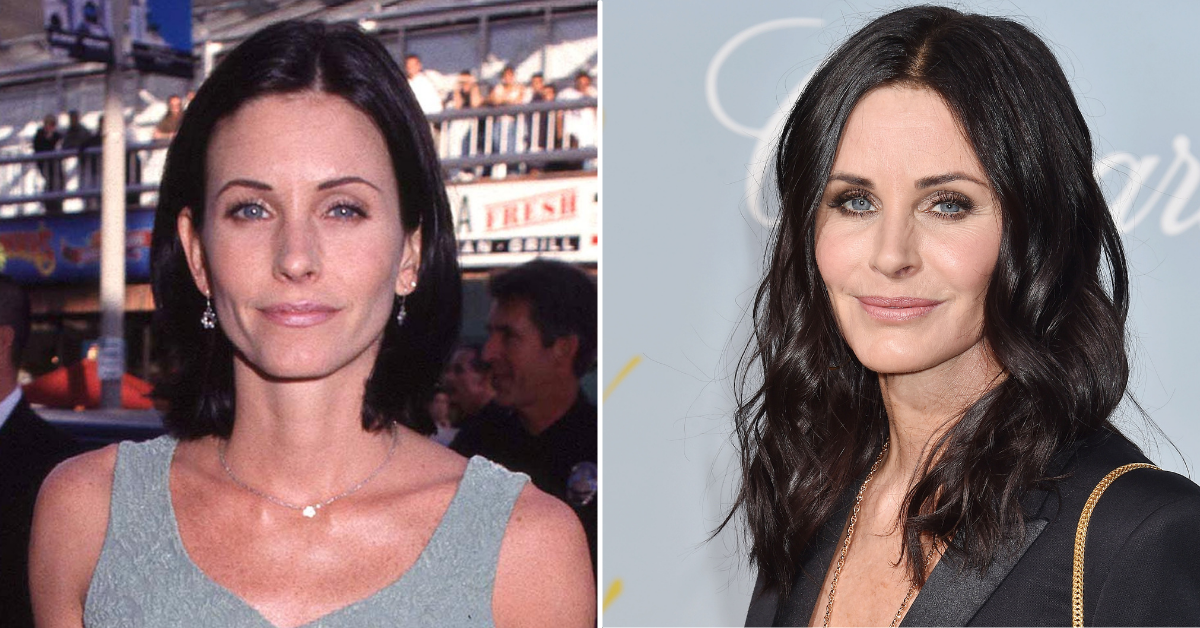 Courteney Cox — who gained notoriety on the NBC sitcom Friends back in the 1990s — has been raising eyebrows ever since she started getting work done to her face.
FANS GO WILD OVER COURTENEY COX TRYING OUT 'FRIENDS' FACE FILTER
The 57-year-old recently admitted she wasn't aware of how strange her face was beginning to look, prompting her to slow down with the face fillers.
"There was a time when you go, 'Oh, I'm changing. I'm looking older.' And I tried to chase that [youthfulness] for years," she admitted earlier this year, as OK! learned. "And I didn't realize that, oh sh*t, I'm actually looking really strange with injections and doing stuff to my face that I would never do now."
Jessica Simpson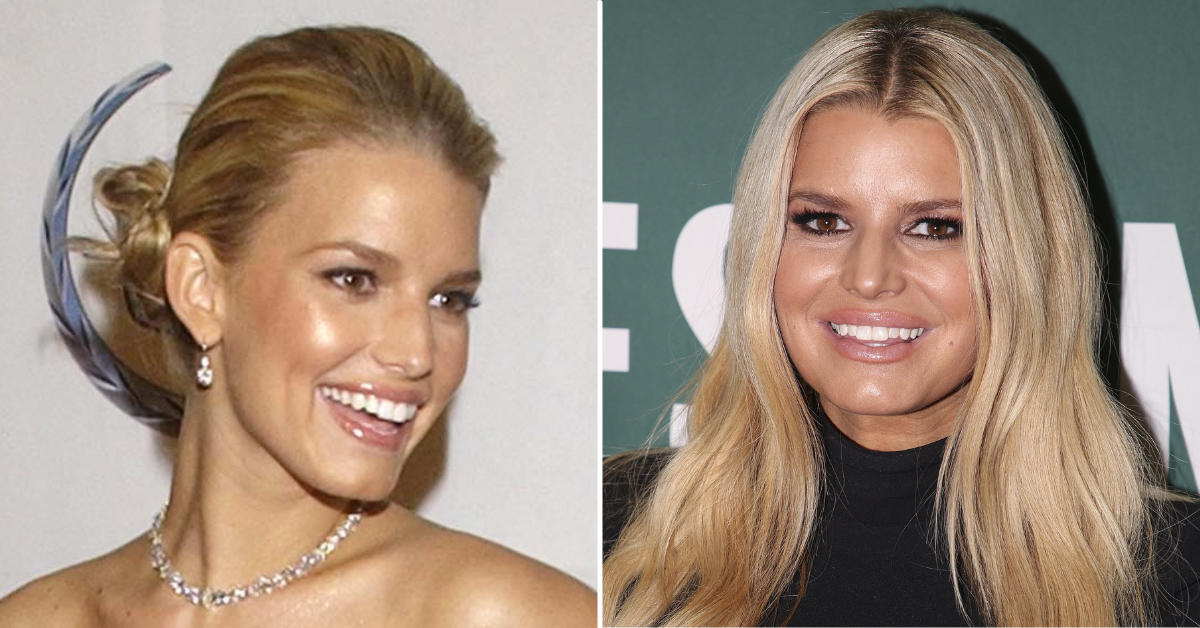 While Jessica Simpson — who underwent two tummy tucks in 2015 — has previously been open about plastic surgery, fans have been skeptical over the alleged work she's had done to her face in recent years.
Back in 2006, Simpson, 41, told Glamour that she got lip fillers, although she didn't end up liking how it looked and let it fade: "It looked fake to me. I didn't like that."
But in 2021, the blonde babe sparked concern once again after posting a selfie where she looked unrecognizable to her fans. "Girl, you look way too plastic," one user wrote on the Instagram pic, while another commented: "She totally messed up her face."
Article continues below advertisement
Chrissy Teigen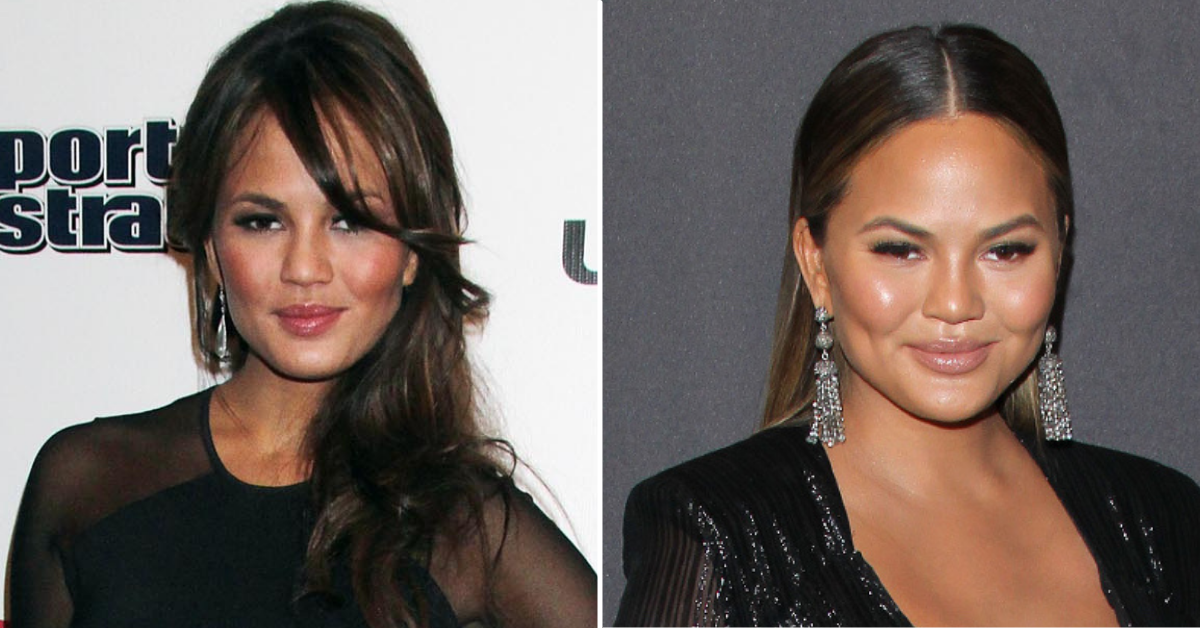 Chrissy Teigen has never been one to shy away from the truth when it comes to the cosmetic work she's had done over the years.
In 2017, she poked fun at herself by admitting: "Everything about me is fake except my cheeks," while pointing to her forehead, nose and lips. "Fake, fake fake." (She has also confessed to getting Botox in her armpits to stop excessive sweating!)
The brunette beauty eventually ended up altering her look again after undergoing a procedure last year to remove fat from her cheeks, which she told her followers she has "no shame" about.
Article continues below advertisement
Simon Cowell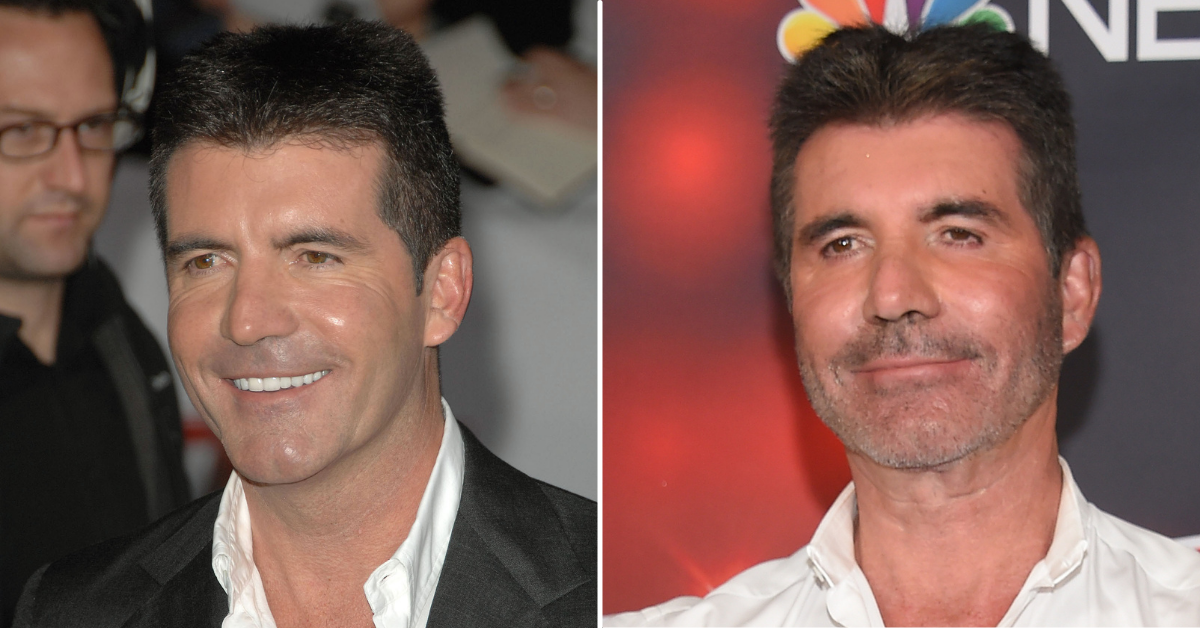 Simon Cowell, 62, isn't in denial about his injectables, telling The Sun just last week that he "might have gone a bit too far."
"I saw a picture of me from 'before' the other day and didn't recognize it as me," he admitted, noting that his 8-year-old son was even scared of the American Idol alum's altered face.
MORE ON:
celeb plastic surgery
Article continues below advertisement
Lady Gaga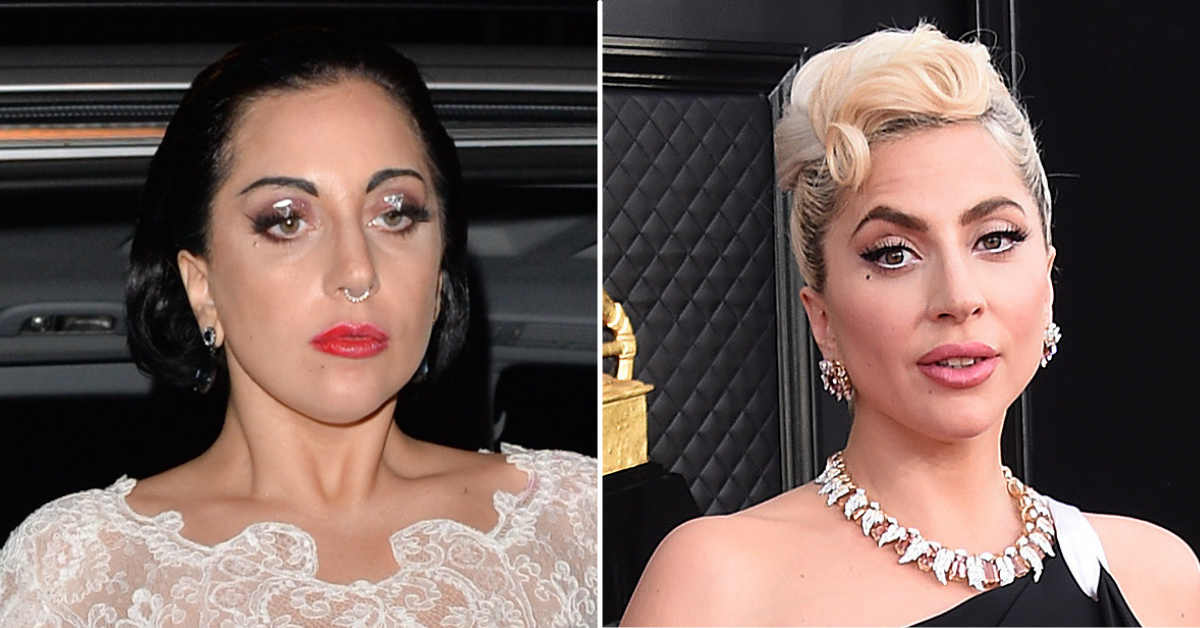 Lady Gaga, 36, seems to be back on her facial injections grind after fans thought she looked noticeably different at the 2022 Grammy Awards earlier this month.
The "Rain on Me" songstress previously opened up about her past obsession with fillers, revealing in 2013: "I was really obsessed with getting facial injections," while remembering her photographer friend telling her: "'Gaga, I love you but if you don't stop injecting s**t in your face I'm going to just kill you," as OK! reported.
Article continues below advertisement
Madonna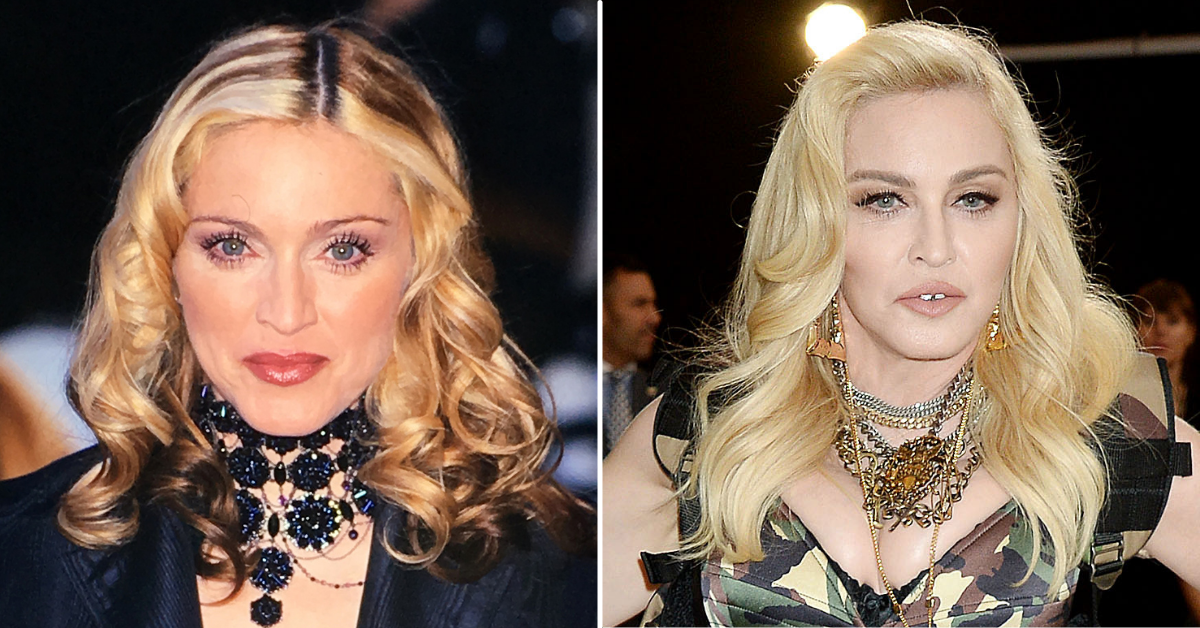 Madonna's face has also been a topic of discussion in the realm of plastic surgery lately, as the "Material Girl" singer has been all over TikTok showing off her new look that has fans worried.
FANS ARE CREEPED OUT AFTER MADONNA SHARES BIZARRE TIKTOK
New York based plastic surgeon Dr. Steve Fallek previously told OK! that the Queen of Pop's face seems to have "lots of issues."
"Starting from the top, she's had a bunch of Botox so her forehead doesn't move at all," he explained, adding that: "The cheeks are way too filled with filler and she might have had too much buccal fat pad reduction to narrow her face too. The lips are also out of proportion and too big for her."
Article continues below advertisement
Kristin Davis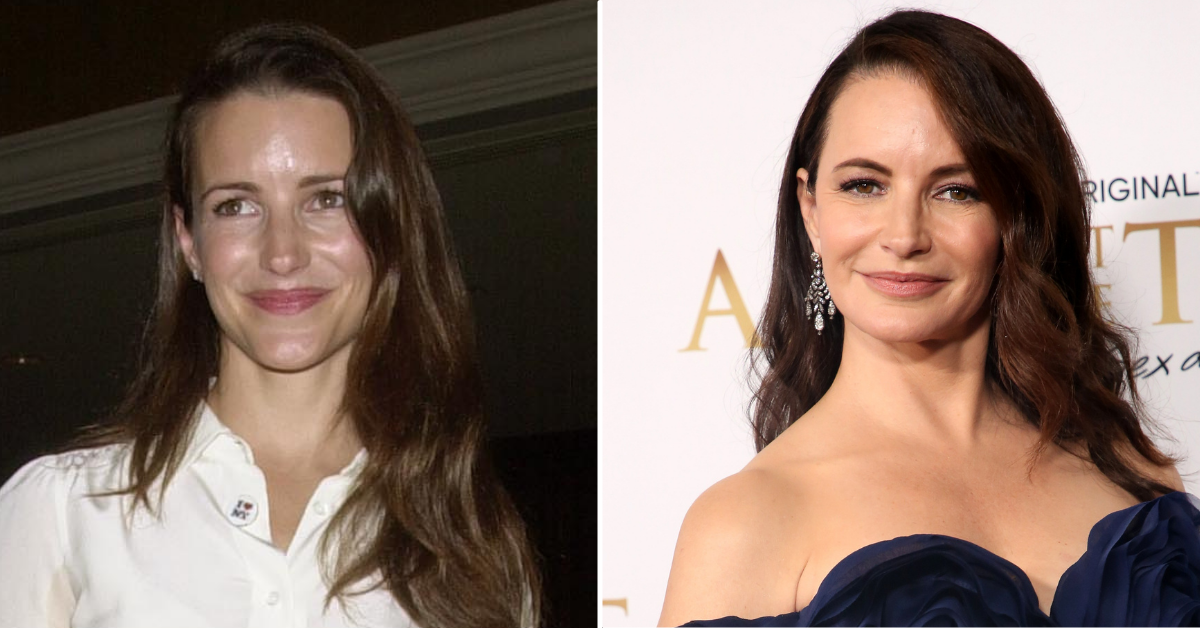 After making a comeback on the Sex and the City revival series, And Just Like That..., Kristin Davis was shocked to receive such a negative reaction from fans who claimed she's had a little too much work done to her face.
"The level of intensity of it was a shock," Davis recently spilled to The Sunday Times Style Magazine. "It still hurts."
However, back in 2018, the actress claimed to be against invasive plastic surgery, saying she was "scared of needles, scared of complications and scared of doing something that looks bad and not being able to go back and fix it," per Daily Mail.
Nonetheless, her fans are convinced she's changed her stance on the matter since then, insisting there have definitely been some major changes made to her face.
Article continues below advertisement
Nicole Kidman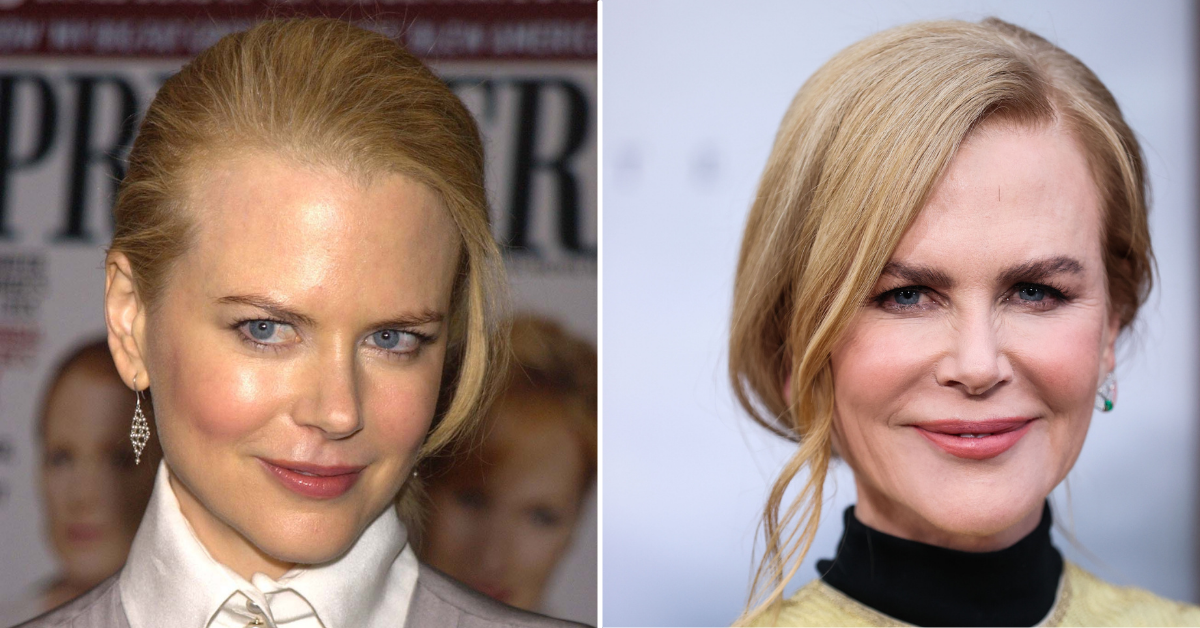 Nicole Kidman, 54, was once an avid Botox user before coming to the realization that the freezing effects were taking the life out of her face.
Per Huffington Post, the actress previously confessed: "I did try Botox, but I got out of it and now I can finally move my face again."