DaBaby Slams Haters During First Performance Following Homophobic Rant: 'Y'all Motherf***ers Are Being Cry Babies'
DaBaby has had enough of the backlash following his controversial homophobic rant.
Article continues below advertisement
The "BOP" rapper addressed the scandal on Sunday, August 22, during his performance at Hot 97's Summer Jam. The set marked his first time back on the stage since being dropped from several festivals over the past month following his remarks at Rolling Loud last month.
His appearance started off well, as DaBaby (born Jonathan Lyndale Kirk) praised Hot 97 in a pre-taped video message for allowing him to perform amid his ongoing scandal. He thanked them for accepting his "sincerity and all my apologies when I said I never, ever meant to offend anybody or say anything to make anybody feel any type of way live on that stage a few weeks ago."
Article continues below advertisement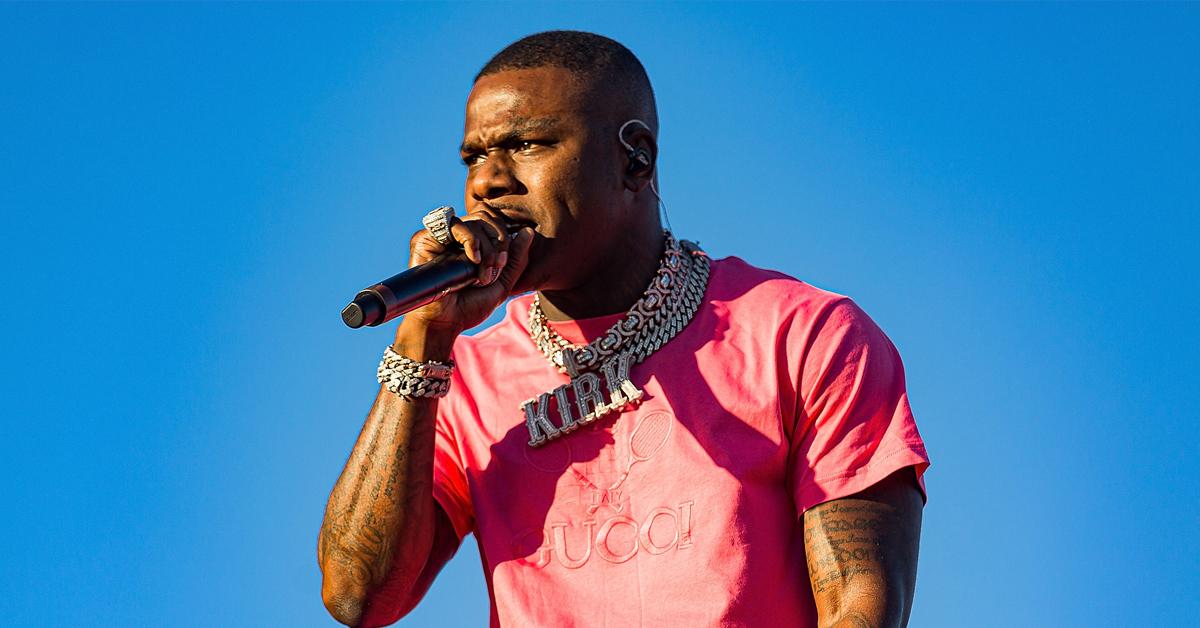 "Hot 97 was also willing to stick they neck out on the line, willing to go against all odds with everything going on out here in the world, and still allow me to come out here on this stage and utilize they platform to help the world move forward," the 29-year-old continued in the video message.
Article continues below advertisement
However, things went awry when DaBaby took the stage and addressed his critics again, saying: "I never in my life meant to offend anybody, you know, and I apologize…that ain't even how I rock."
Article continues below advertisement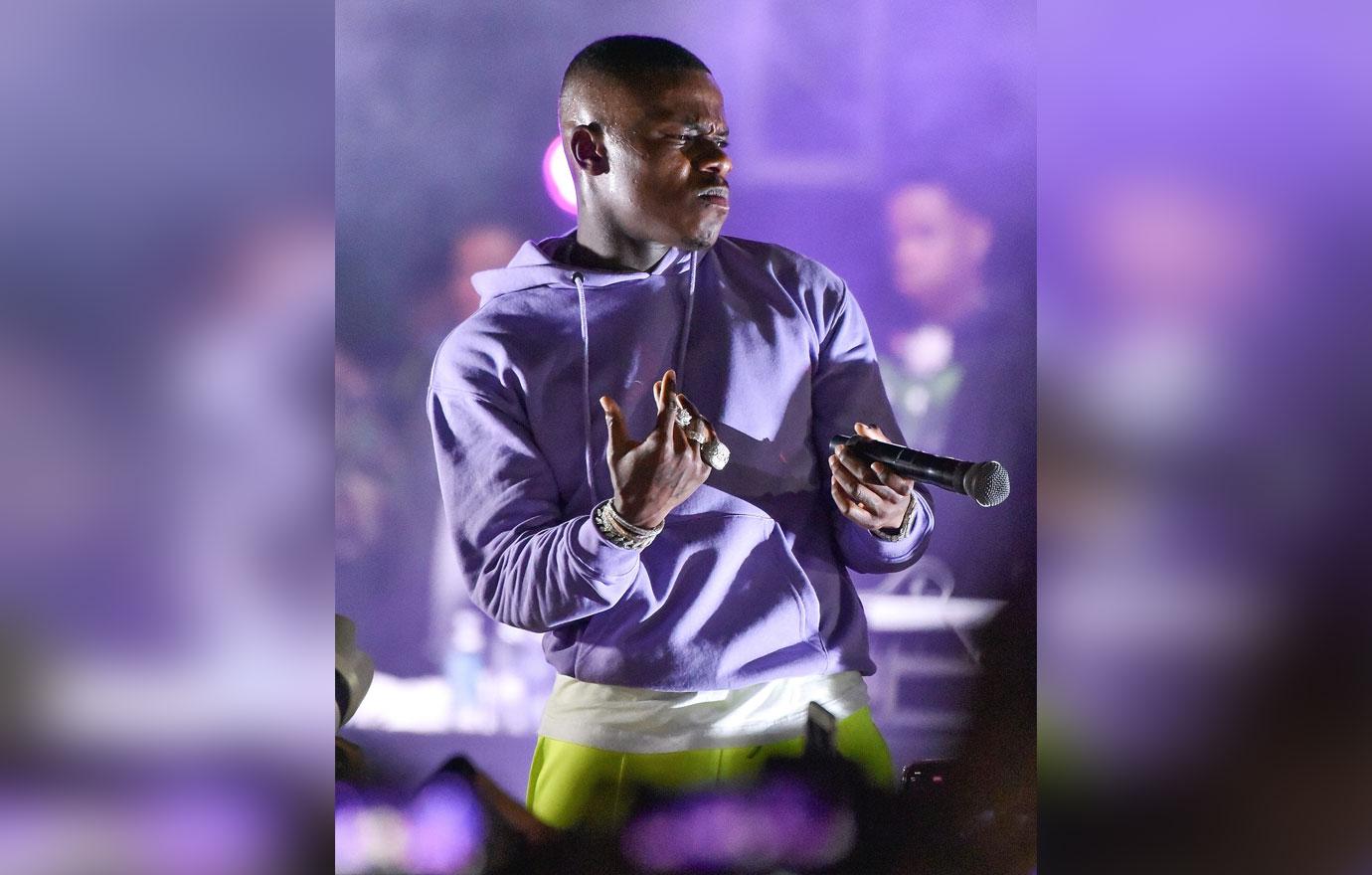 While DaBaby acknowledged he did offend those in the LGBTQ+ community, the "Levitating" artist slammed everyone else who has continued to go after him: "…But check this out, other than the people that was truly offended, I feel like the rest of y'all motherf****rs are being cry babies."
Article continues below advertisement
The embattled rapper then coyly broke out into his latest collab with Megan Thee Stallion, called "Cry Baby." It's unclear if DaBaby was trying to come after Megan after he previously seemed to disrespect her when he brought Tory Lanez onto the stage during his Miami performance last month.
Article continues below advertisement
As OK! reported, Lanez and DaBaby tried to rush the stage during Megan's set at the Rolling Loud festival, even though Megan has a restraining order on the "Still Be Friends" singer. (Lanez was charged in October 2020 with felony assault for allegedly shooting Megan in the foot back in July of last year.)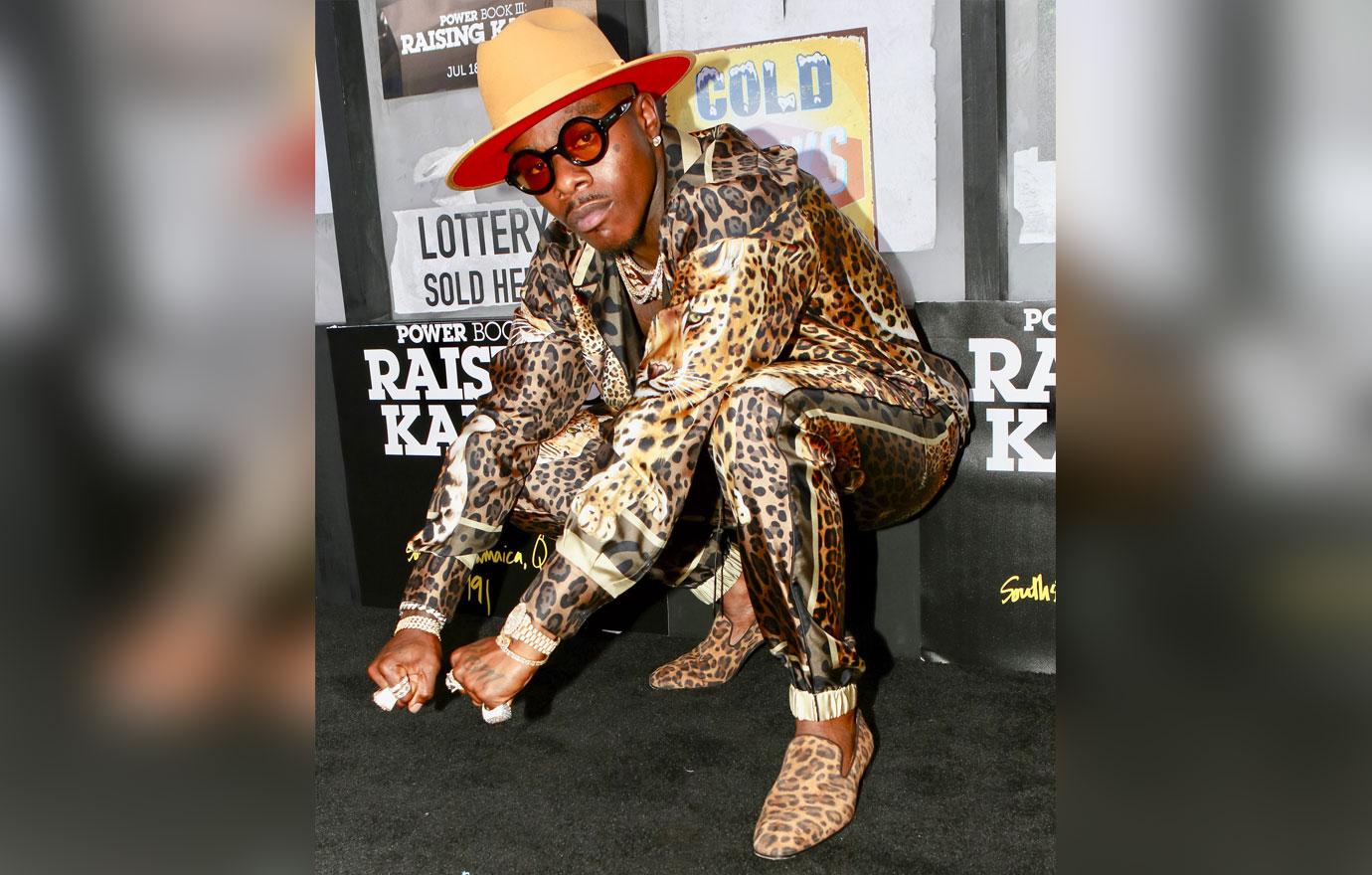 Article continues below advertisement
After DaBaby's July performance at the three-day festival — where he told the audience, "If you didn't show up today with HIV, AIDS, or any of them deadly sexually transmitted diseases, that'll make you die in two to three weeks, then put your cellphone lighter up" — he was dropped from Lollapalooza, Governors Ball, Austin City Limits, Music Midtown, iHeartRADIO and Manchester's Parklife.
During DaBaby's shocking performance, he also said: "Ladies, if your p***y smell like water, put your cellphone lighter up. Fellas, if you ain't sucking d**k in the parking lot, put your cellphone lighter up."
Article continues below advertisement
Apart from taking the heat from the public, the "Rockstar" rapper received heavy backlash from fellow musicians such as Demi Lovato, Madonna, Sir Elton John, and his "Levitating" collaborator, Dua Lipa. Several different HIV/ AID organizations also penned an open letter to DaBaby, encouraging him to "become an agent for change."
Article continues below advertisement
"Again, I apologize for my misinformed comments about HIV/AIDS and I knew education on this is important," he continued. However, DaBaby's apology post was removed from his page later that week.
DaBaby's pre-filmed statement at Hot97 came after it was reported that he was dropped from Lollapalooza because he failed to deliver a promised apology video.