Dean McDermott Appears To Get Into A Tussle On The Ice As Rumors Of His Crumbling Marriage To Tori Spelling Run Rampant
Talk about breaking the ice — literally. Dean McDermott appeared to have gotten into a fistfight while playing ice hockey amid rumors of his "imminent" divorce from Tori Spelling.
Article continues below advertisement
The 55-year-old was photographed, per Page Six, throwing hands at an unknown opponent on Monday, November 22, in Los Angeles. While both men had their helmets on and were padded in gear, their gloves were off as they grabbed each other.
It's unclear whether McDermott and the unknown man were just goofing around or really getting into it — but it wouldn't come as a surprise if the actor lost his cool, given his alleged marital drama that has been making headlines for months.
Article continues below advertisement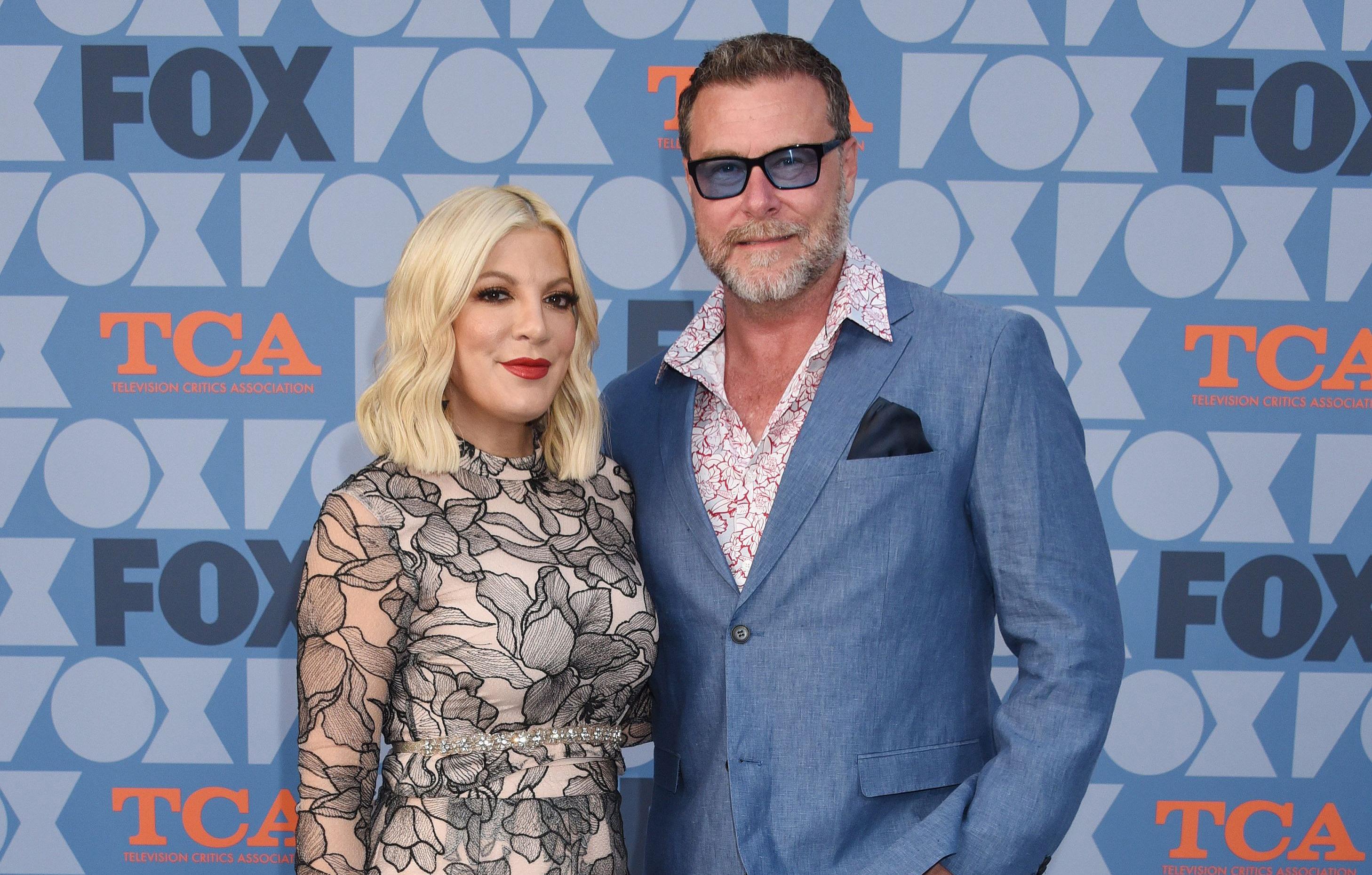 Speculation that the end of his and Spelling's marriage is near began earlier this year when they were both seen sans their wedding bands. To add fuel to the fire, the Beverly Hills, 90210 star then revealed she and her hubby no longer sleep in the same bed ever since McDermott left home for an extended period of time to film a project.
Article continues below advertisement
An insider has since pointed out the actress "has been miserable [in their marriage] for ages," but stuck it out for their children's sake. Spelling and McDermott share kiddos Liam, 14, Stella, 13, Hattie, 10, Finn, 9, and Beau, 4.
Article continues below advertisement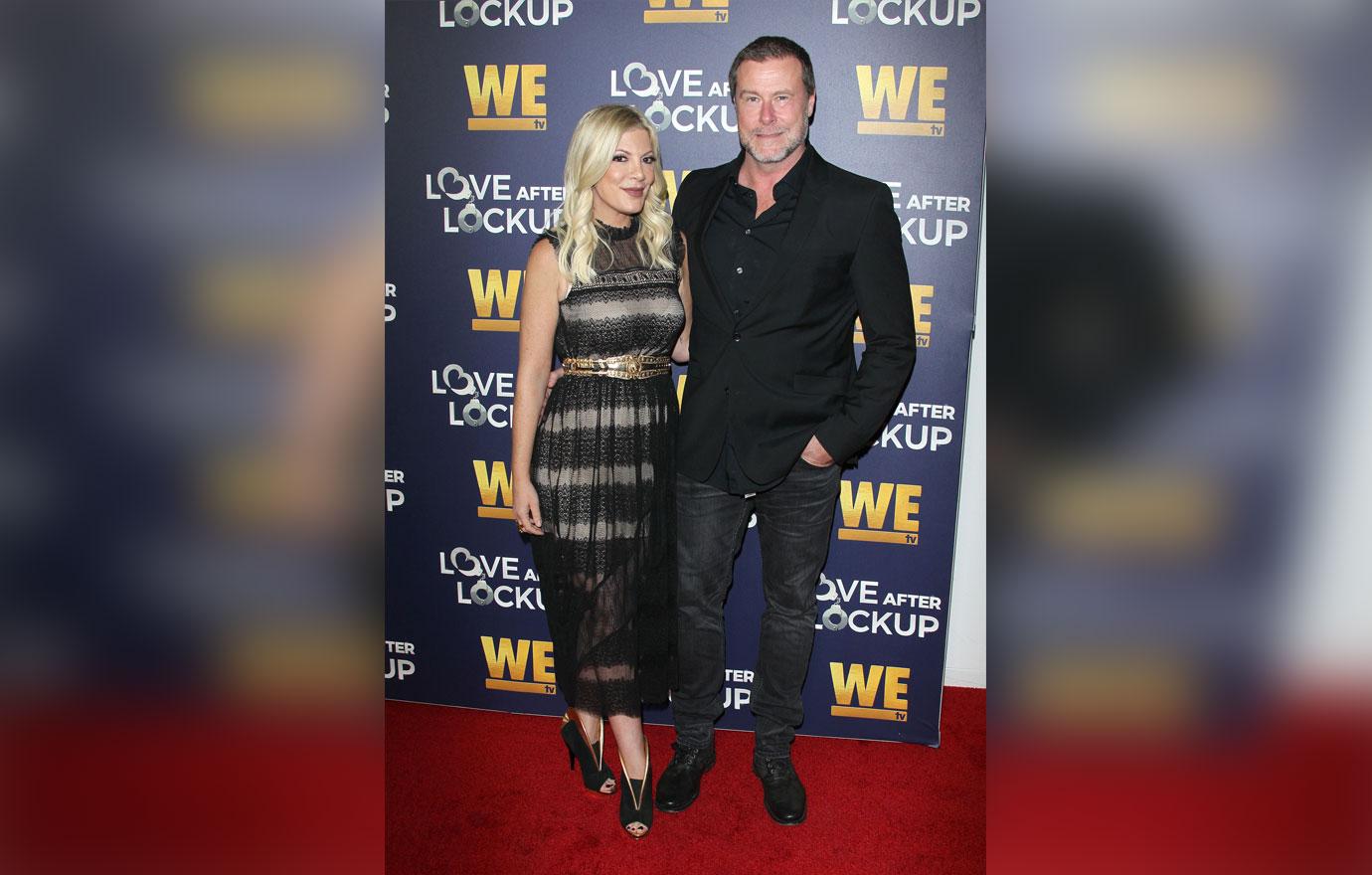 And while the source spilled: "Tori's never felt the same about Dean since he confessed to the affair" in 2013, his recent trip for work seemed to have marked the beginning of the end for the two.
Article continues below advertisement
"She tried to make it work, but when he left to go on location again, it all came rushing back," explained the insider. "Suddenly, she couldn't bear the thought of him sharing a bed."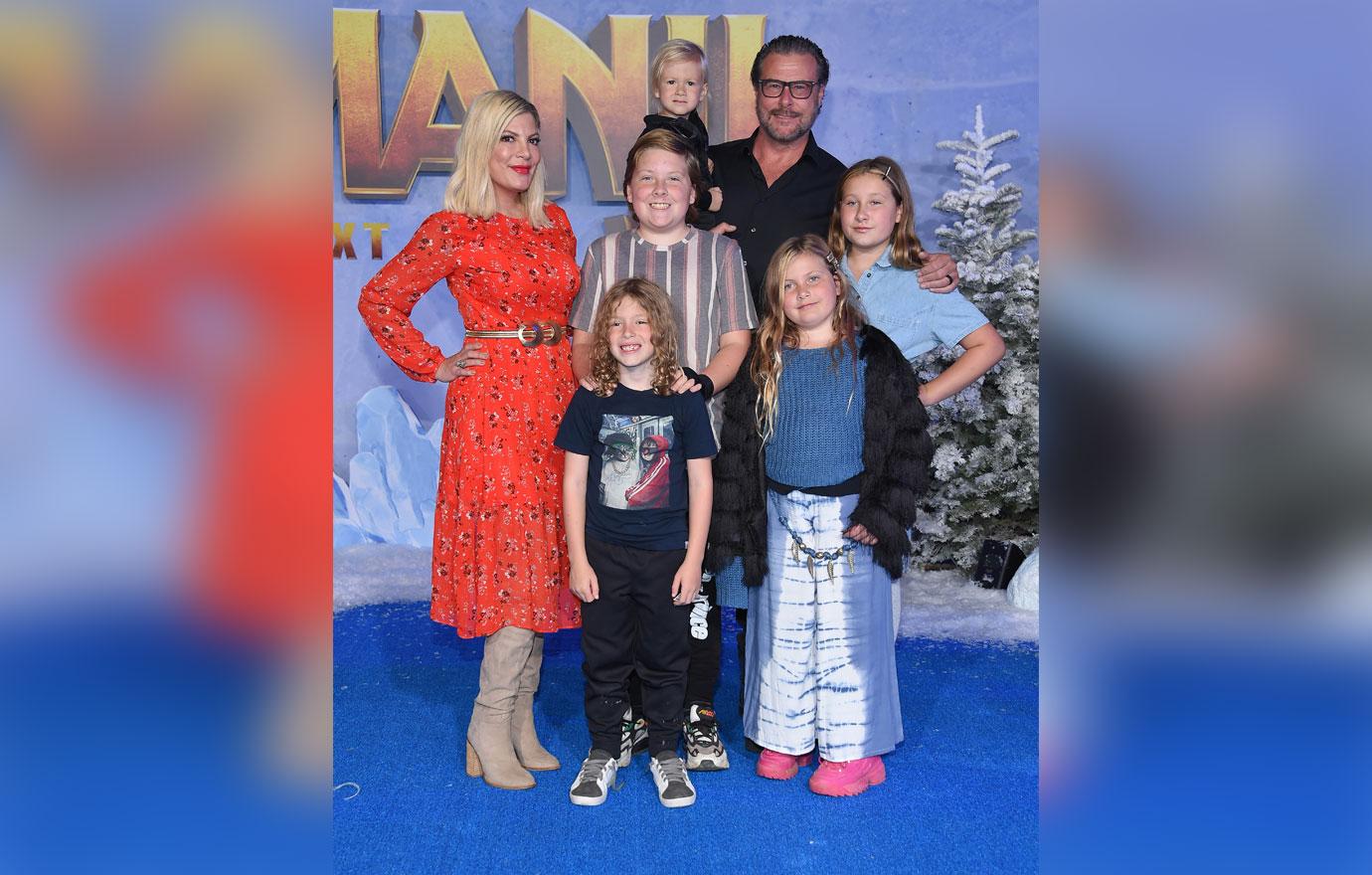 Article continues below advertisement
While their marital woes have been playing out in the public — Spelling was previously photographed screaming outside a lawyer's office with the words "assets", "support" and "custody" seen on a notepad she was holding — neither the 48-year-old nor her estranged hubby has yet to address what's really going on behind closed doors.
Article continues below advertisement
Guest host Cummings asked if anything was going on with "that guy Dean," to which Spelling sternly replied: "What? You know I'm not going to answer that."
Article continues below advertisement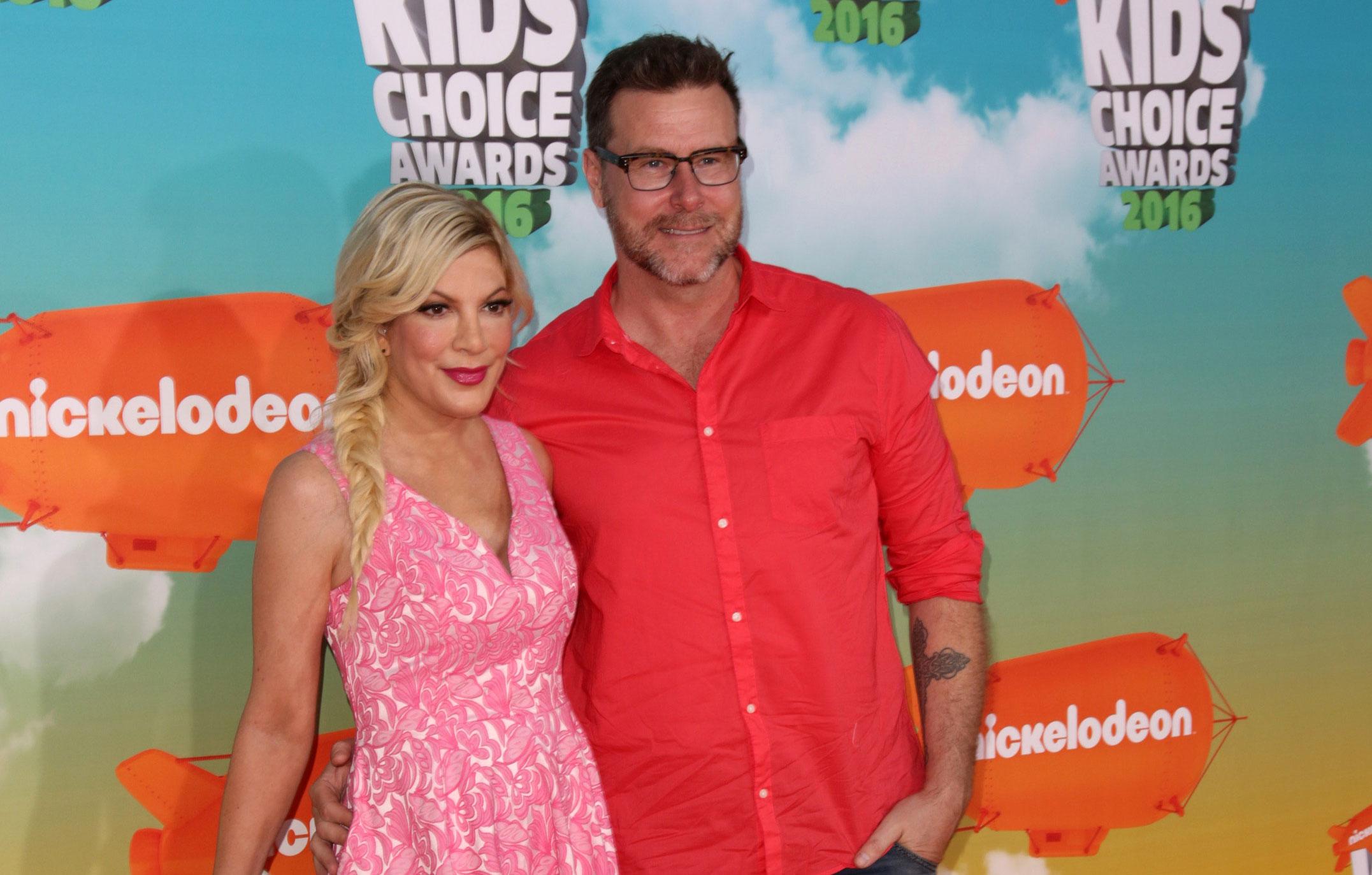 Despite the Stori Telling author remaining tight lipped about where she and McDermott stand, she seems to be proving that she'll be just fine without him. Aside from Spelling showing off her transformative look on social media, she's been flaunting her lavish nights out with her gal pals while rocking sexy styles.
"Tori definitely enjoys proving she's still got it," an OK! source exclusively shared. "She loves watching Dean's jaw drop when she's getting ready to go out on the town."