Dean McDermott Spotted Without Wedding Ring As Tori Spelling Split Rumors Mount
No ring, no problem! Dean McDermott was spotted out and about without his wedding ring one month after wife Tori Spelling revealed the couple is no longer sleeping in the same bedroom.
Article continues below advertisement
On Saturday, July 17, the Canadian actor was seen making a pit stop at a gas station in Los Angeles. McDermott opted for a comfortable navy T-shirt and gray acid-wash jean shorts while choosing to leave his wedding bling back at home.
The 54-year-old isn't the only one going ring-free. Spelling, 48, has been spotted multiple times sans her diamond jewelry in recent months, adding fuel to rumors that she and McDermott are headed for a split.
Article continues below advertisement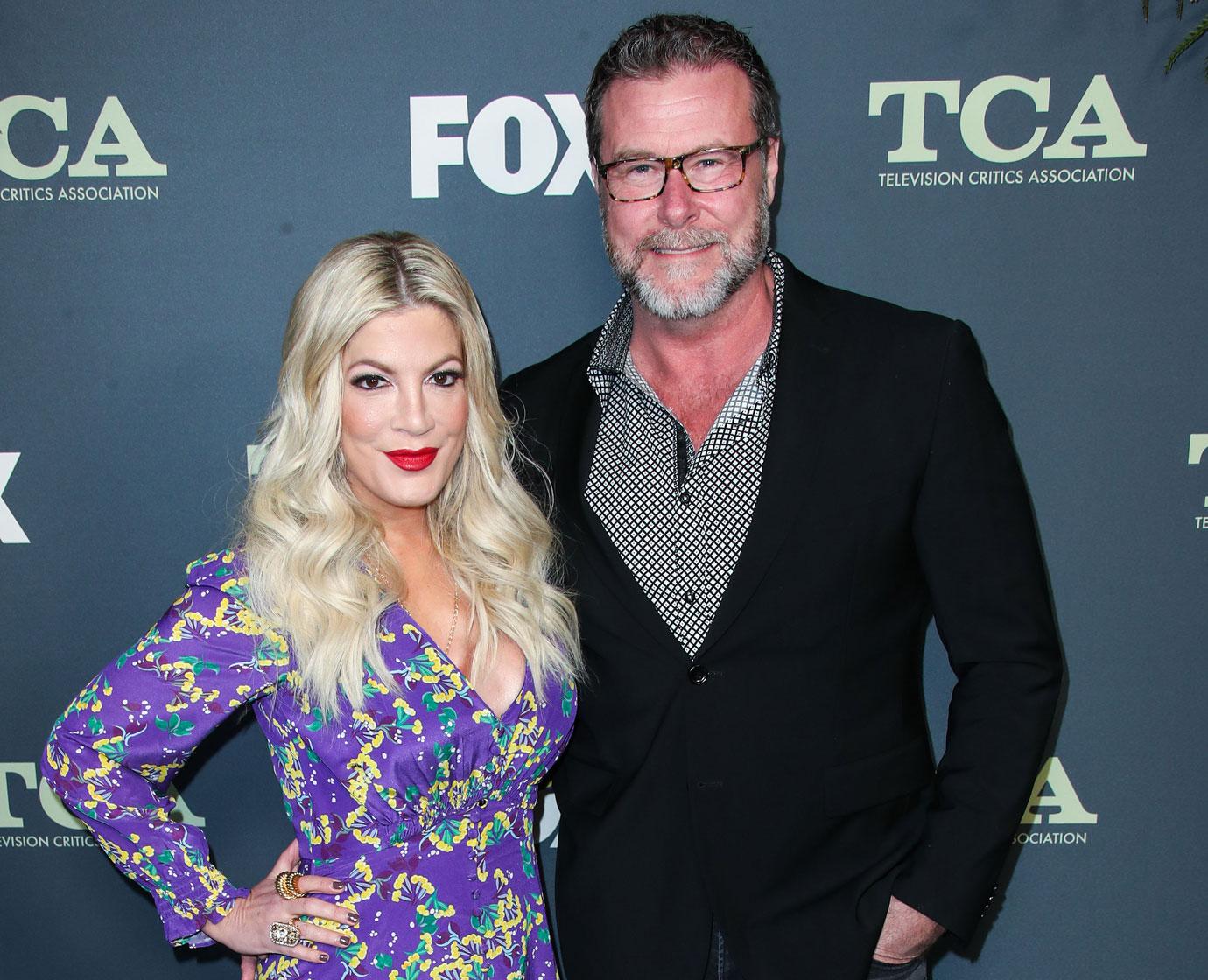 In March, the 90210, Beverly Hills alum was seen ringless at a farm with the couple's kids, Liam, 14, Stella, 13, Hattie, 9, Finn, 8 and Beau, 4. The blonde babe was then spotted in June with her left hand noticeably bare while she visited a Los Angeles nail salon.
Article continues below advertisement
Later that month, Spelling took to Instagram on June 29 to share a promotional video, which showed her without her wedding ring once again. While it remains unclear where the actress and her husband currently stand, Spelling hinted in June that her relationship with McDermott may be in trouble after 15 years of marriage.
Article continues below advertisement
While appearing on pal Jeff Lewis' SiriusXM podcast, Spelling touched on rumors that she and the former Chopped Canada host, 54, have hit a rough patch. Lewis asked the actress if the pair are having sex and sleeping in the same bed, to which Spelling honestly replied: "You know what, right now my kids and dogs sleep in my bed."
When asked if McDermott was staying in a guest room, she cryptically said he's staying "in a room." She further explained that the switch-up in the family's sleeping arrangement occurred when the actor left home to film a project.
Article continues below advertisement
Rumors of their marital issues first circulated after McDermott was exposed for cheating on his wife in 2013. And while OK! learned that the couple — whose financial woes have also been widely reported — somehow managed to rebuild their relationship following his affair, it seems they may finally be ready to throw in the towel.
Article continues below advertisement
"Tori and Dean have been having major issues for over a year now," a source previously dished. "The fact that she's talking about sleeping in separate beds is very telling, she wouldn't do that unless things were really not great between them."
Meanwhile, McDermott wasn't a fan of his wife discussing their marital woes during her June interview. "Tori airing their dirty laundry was a real kick in the teeth," an OK! source dished. "That was taking the TMI a step too far, even for him."