NEWS
Death, Health & Secret Feuds: William Shatner's Private Pain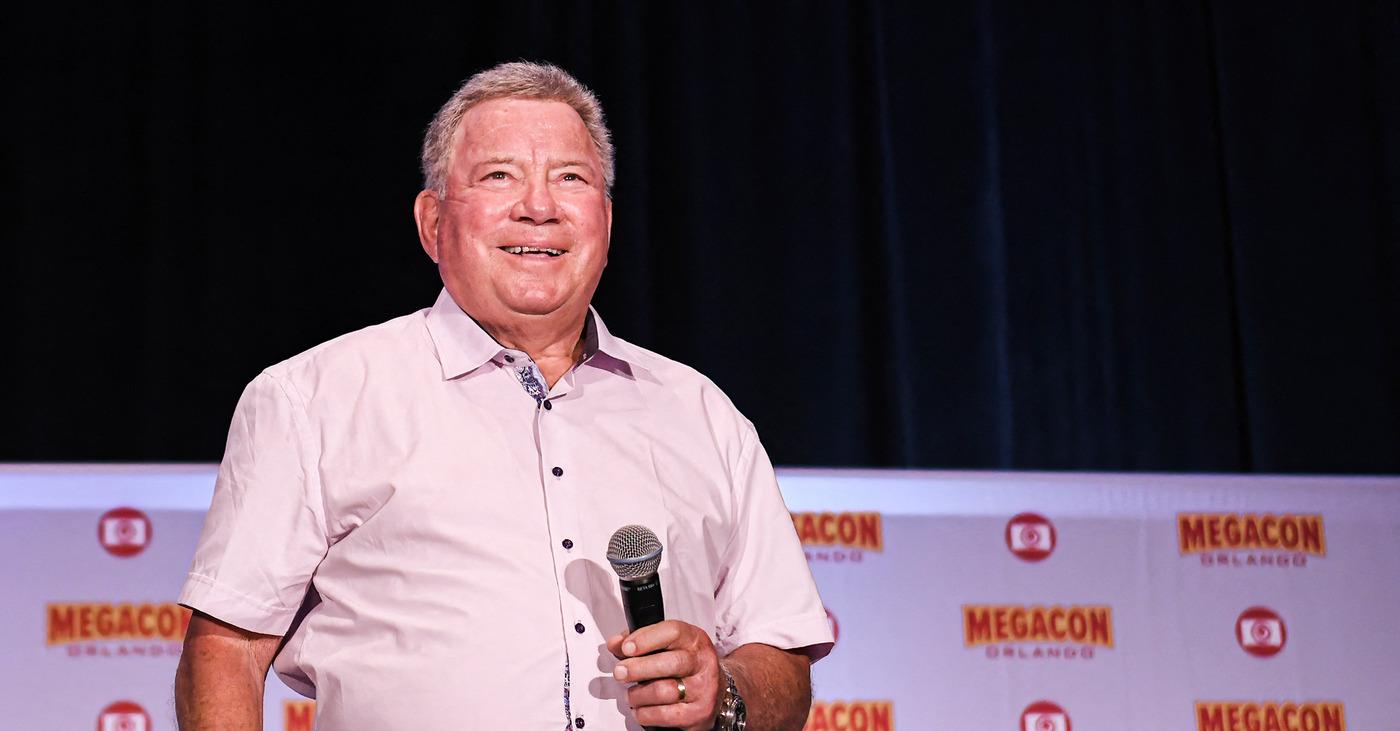 At 92, William Shatner has boldly gone "where no man has gone before!" He's been Captain James T. Kirk of the Starship Enterprise, veteran police sergeant T.J. Hooker, a hotheaded attorney in Boston Legal — and most recently he became the oldest person to fly in space! His accomplishments are impressive, but the star has paid a private price for his public career — an incurable health condition, homelessness, marital tragedies and relentless grief that sent him spiraling into a depression so deep he even considered suicide!
Article continues below advertisement
But even with all that behind him, he's still as upbeat as a teenager! "Know that the people who live the longest and the richest lives are looking ahead and not behind," he said. "It's not a bad thing to savor your memories, it can be wonderful and warming, but not at the cost of losing your excitement about the future."
Shatner was born on March 22, 1931, in Montreal, Canada, and his love of acting began while he was still in school. In 1954, he decided to move to New York City and become a Broadway star, but he was offered his first appearance on television in the Canadian Howdy Doody Show, as Ranger Bob. After that, he appeared in episodes of The Twilight Zone, and in 1964, he was cast in an episode of The Man from U.N.C.L.E. that featured Leonard Nimoy, later to be his costar in Star Trek, which began in 1966. After Star Trek was canceled in 1969, he couldn't find a job, lost his home and was so poor he was reduced to living in a truck-bed camper in the San Fernando Valley.
He would take any odd job, including small party appearances, in order to support his family. He had wed first wife Gloria Rand in 1956, and they had three daughters, Leslie, 64, Lisabeth, 61, and Melanie, 58. He and Nimoy, who played Star Trek's First Officer Spock, began a friendship that lasted more than 50 years, but their relationship took a wrong turn and they became embroiled in an ongoing feud that never ended, and even in Nimoy's final years before his death in 2015, they never made peace, a fact that devastates Shatner today.
Article continues below advertisement
"I don't know what happened," said the actor. "He wouldn't answer my calls. I wrote him a heartfelt letter saying how much I loved him and wished him well because he was dying. I wanted to see him and I was so — I am so hurt, so devastated ... And he died, and I thought, 'What happened?' Then I thought, 'Well, it's me again, I guess.'"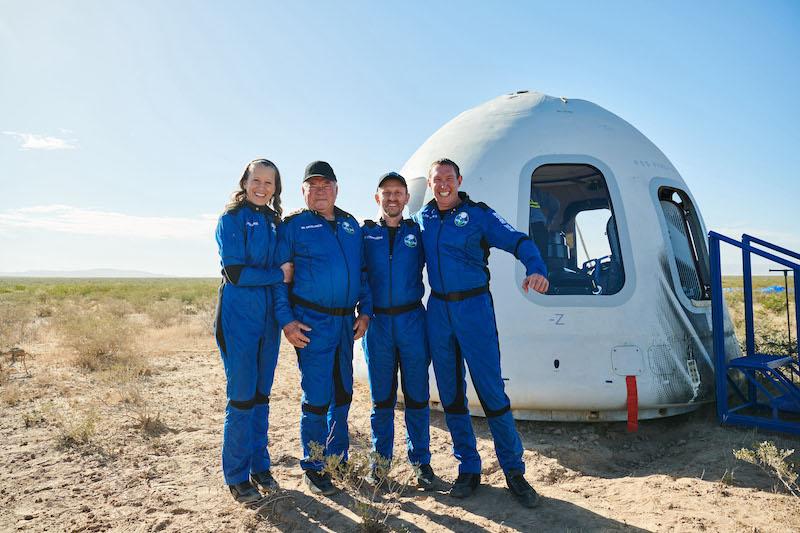 Article continues below advertisement
Shatner's love life has been a bumpy, tragic road. After he and Rand divorced, he was wed to Marcy Lafferty from 1973 to 1996. His third wife was Nerine Kidd, who he married in 1997. Returning home at around 10 p.m. on August 9, 1999, he found her lying at the bottom of their backyard swimming pool. He tried desperately to save her, but she was dead. Later, a detective at the scene told him bluntly, "If there is any hint of foul play, you are the first suspect."
He replied: "What are you talking about? This is the woman I loved more than my life! I wouldn't hurt her."
Eventually, after an investigation, Shatner was cleared of any wrongdoing when a coroner ruled that Kidd, 40, died accidentally. After boozing and drugging, she tripped and fell into the water. In 2001, he married Elizabeth Anderson Martin, but filed for divorce in 2019. Star Trek made Shatner an icon, but it also wrecked his hearing and drove him to contemplate taking his own life!
Article continues below advertisement
The permanent hiss of tinnitus, caused by an explosion on the set of the show, used to keep him awake at night — and he started fearing he'd never shake the noise. "It was like listening to the hiss of a TV that's not tuned to a channel," he said. "I thought I'd go deaf or nuts. I thought of killing myself."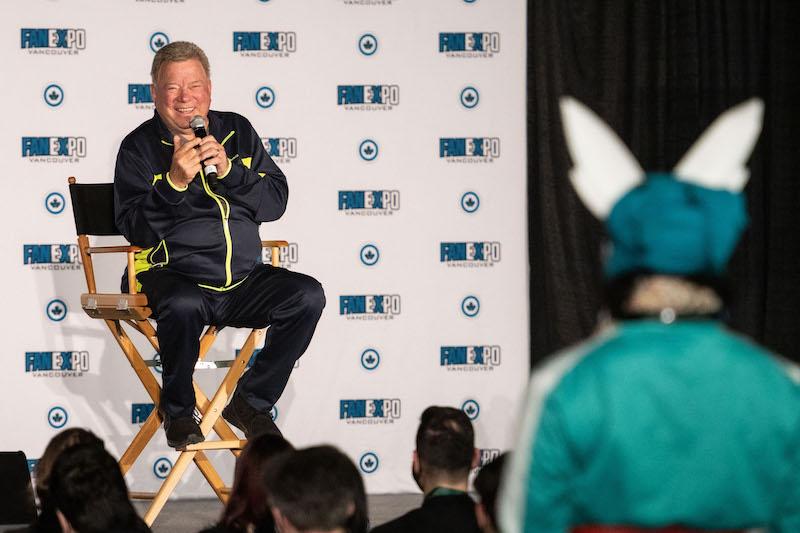 Article continues below advertisement
Shatner eventually underwent tinnitus therapy, which helped him retrain his brain to ignore the buzzing. Although his life has been as dramatic as any film, it was his recent trip to space that shook him up the most. On October 13, 2021, he went on a voyage on the Blue Origin space shuttle, and he was shocked at his own reaction to the experience. "With all the attending noise, fire and fury, we lifted off," he remembered. "I could see Earth disappearing. At three g's, I felt my face being pushed down into my seat. I don't know how much more of this I can take, I thought. Will I pass out? Will my face melt into a pile of mush? How many g's can my 90-year-old body handle?"
Never miss a story — sign up for the OK! newsletter to stay up-to-date on the best of what OK! has to offer. It's gossip too good to wait for!
Article continues below advertisement
When they became weightless, he went to the window to look outside, but instead of filling him with wonder, the view horrified him. "I saw a cold, dark, black emptiness. It was unlike any blackness you can see or feel on Earth. It was deep, enveloping, all-encompassing," he said. "I turned back toward the light of home. I could see the curvature of Earth, the beige of the desert, the white of the clouds and the blue of the sky. It was life. Nurturing, sustaining, life. Mother Earth. Gaia. And I was leaving her. Everything I had thought was wrong. Everything I had expected to see was wrong ... It was among the strongest feelings of grief I have ever encountered. The contrast between the vicious coldness of space and the warm nurturing of Earth below filled me with overwhelming sadness. I learned later that I was not alone in this feeling. It is called the 'Overview Effect' and is not uncommon among astronauts."
But now, Shatner has recovered and is up for the next adventure. "Don't be afraid of taking chances, of striking out along paths that are untrod," he advised. "Don't be afraid of making an ass of yourself ... Enjoy the ride for the ride."