NEWS
It's All About 'Balance': Demi Lovato Reveals She Hasn't Cut Out Substances Entirely Ahead Of Tell-All 'Dancing With The Devil' Documentary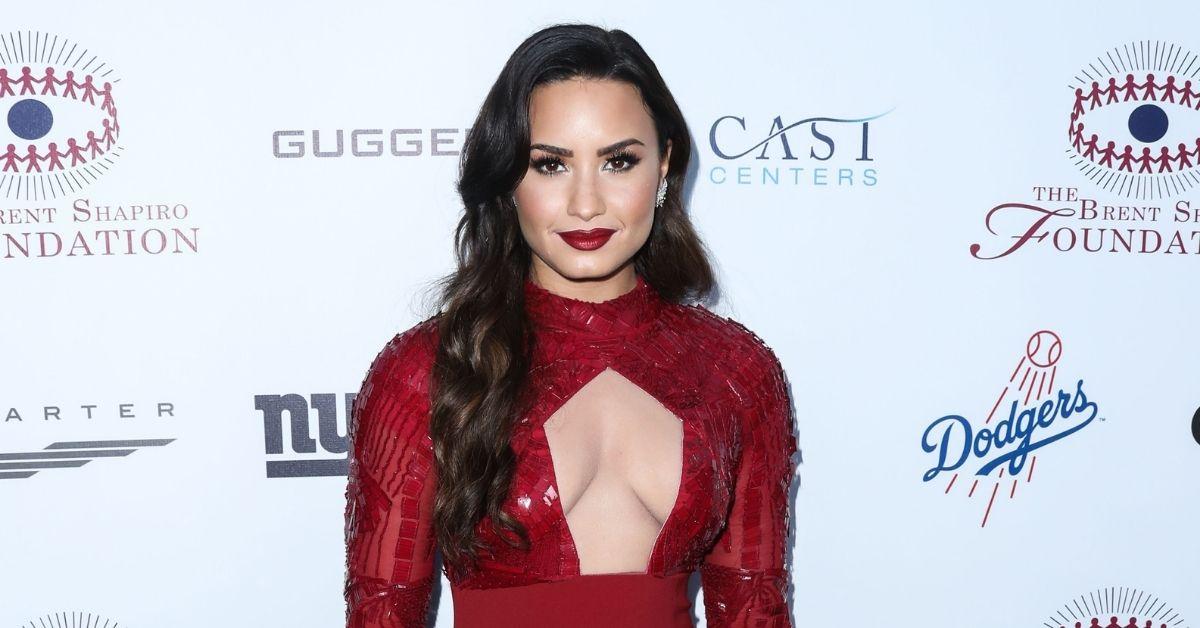 One step at a time! Ahead of her tell-all documentary Dancing With The Devil, detailing her 2018 near-fatal overdose, Demi Lovato revealed that she's not quite sober after all.
The "Anyone" singer has cut out hard drugs, but did not set strict boundaries when it comes to her relationship with alcohol this time around.
Article continues below advertisement
The 28-year-old compared this new journey to her eating disorder recovery — she does not feel guilty eating certain foods anymore and stopped cutting things out — and wanted to try the same approach to substances.
"I called [my recovery case manager, Charles Cook] and was like, 'Something's not right. I'm living one side of my life completely legalizing and this other side following a program that's telling me if I slip up, I'm going to die,'" she explained, adding that the "all-or-nothing world" approach didn't work for her.
Article continues below advertisement
The Camp Rock alum knows that the occasional drink or smoking marijuana does not suit everyone, but she feels it's best for herself.
"A one-size-fits-all solution does not work for everybody," Lovato said, and that total sobriety was setting herself up for failure. "Any path that is right for someone else does not mean that it is an effective, meaningful, safe path for you. … What I'm encouraging people to do is just make choices for themselves. Autonomy, for me, is what changed my life."
Lovato's life has taken a significant turn since her 2018 overdose. "I was left with brain damage, and I still deal with the effects of that today. I don't drive a car because I have blind spots in my vision. I also for a long time had a really hard time reading," Lovato said of her overdose at a press panel last month. "It was a really big deal when I was able to read out of a book, like, two months later because my vision was so blurry. I've dealt with the repercussions, and they're there to remind me what could happen if I get into a dark place again. I'm grateful for these reminders.
"The rehabbing came in the emotional side and the therapeutic side internally. I did a lot of work after that, not just physical."
Article continues below advertisement
In the shocking preview for the documentary, Lovato revealed that she suffered three strokes and a heart attack after the overdose and was only minutes away from death. The "I Love Me" singer suffered from partial hearing loss after the ordeal, too.
The documentary is said to also focus on Lovato's short-lived engagement to Max Ehrich.
The first two episodes of Demi Lovato: Dancing With the Devil will premiere on YouTube on Tuesday, March 23.
Glamour was the first to report on Lovato's current sobriety status.