PHOTOS
From Flirty 30 To Her Shocking Runway Debut, A Look At How Demi Moore's Face Has Transformed (Or Not!) Through The Years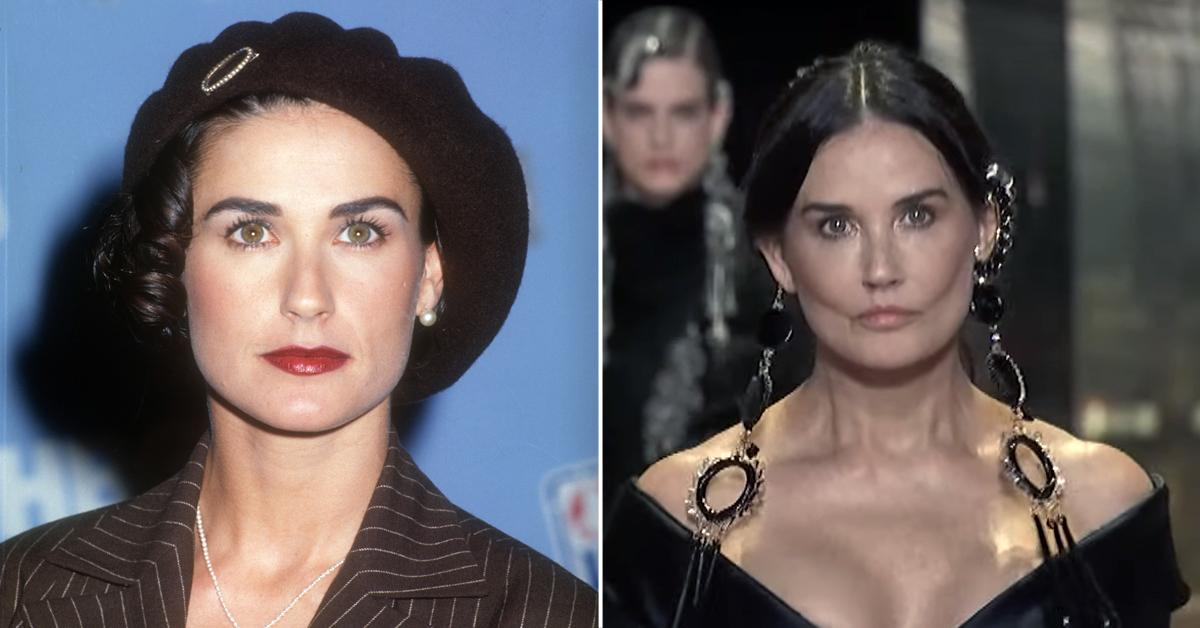 Article continues below advertisement
Proof positive: Take a look at a series of photos of the ageless beauty taken over four decades to see how she's earned the unofficial key to the fountain of youth. While Moore's face does appear to change slightly from photo to photo, for the most part she remains consistently the dewy, hazel-eyed beauty we've seen on screen for years. 
"Look, I don't have any super big secret. But I definitely think beauty starts on the inside," she has said. "You can do anything you want to the outside, but if the inside isn't looking or feeling good, then I don't know if anything you do on the outside is going to be good enough." 
OK! has the photos, now you make the call... Has Moore actually aged a day in her life?!
Article continues below advertisement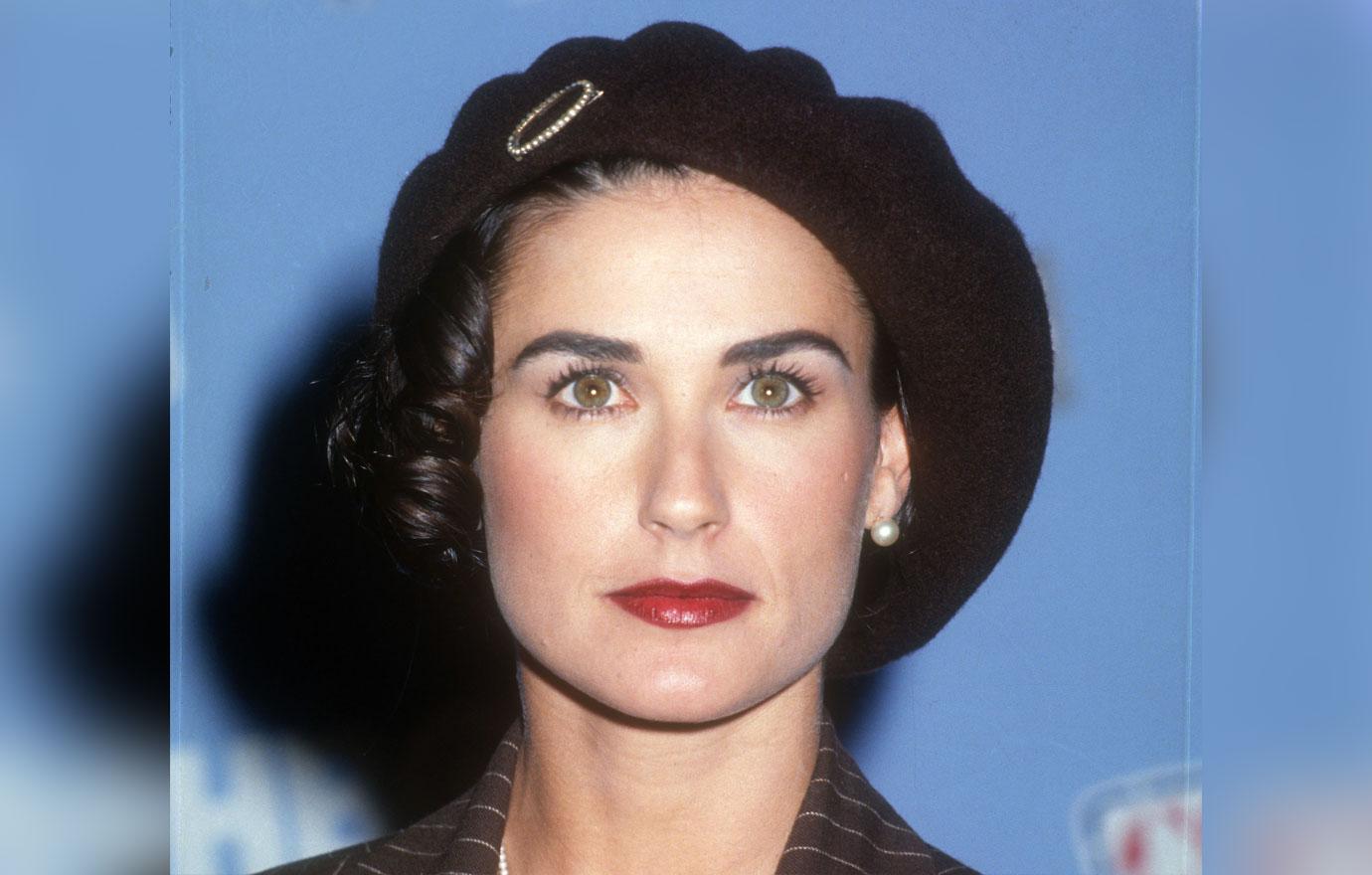 Here's a snap of Moore at age 30, just a couple months prior to when she'd be wowing on the big screen in the hit A Few Good Men. Thirty is usually when most women start to have their very first signs of aging, but Moore's face is as smooth as a teen's still.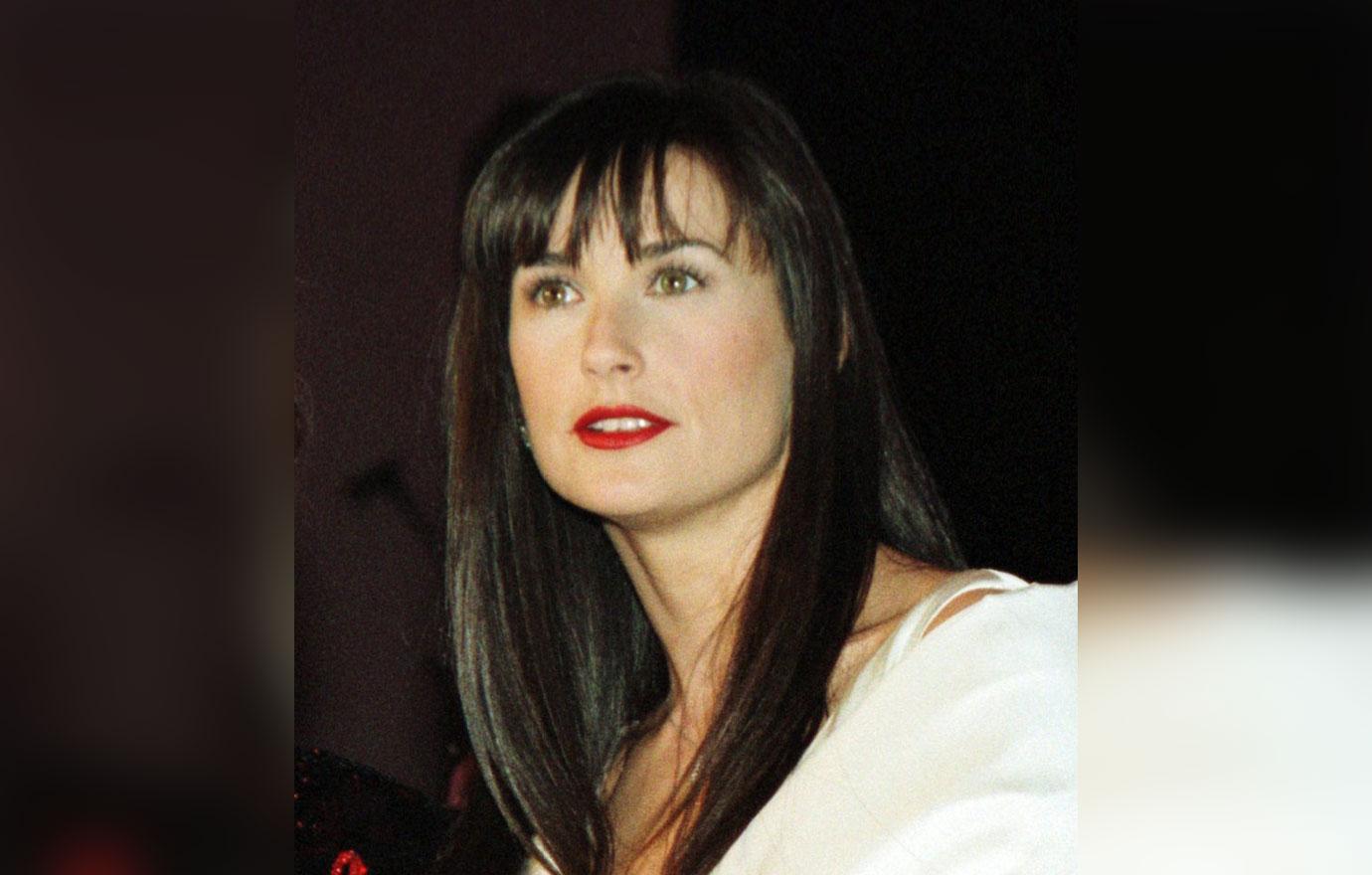 The year 1996 was quite busy for Moore, with a most notable appearance showing off not only her beautiful face but a whole lot more in the controversial flick Striptease. Stress about going topless on screen? Not showing at all — there's not a wrinkle in sight.
Article continues below advertisement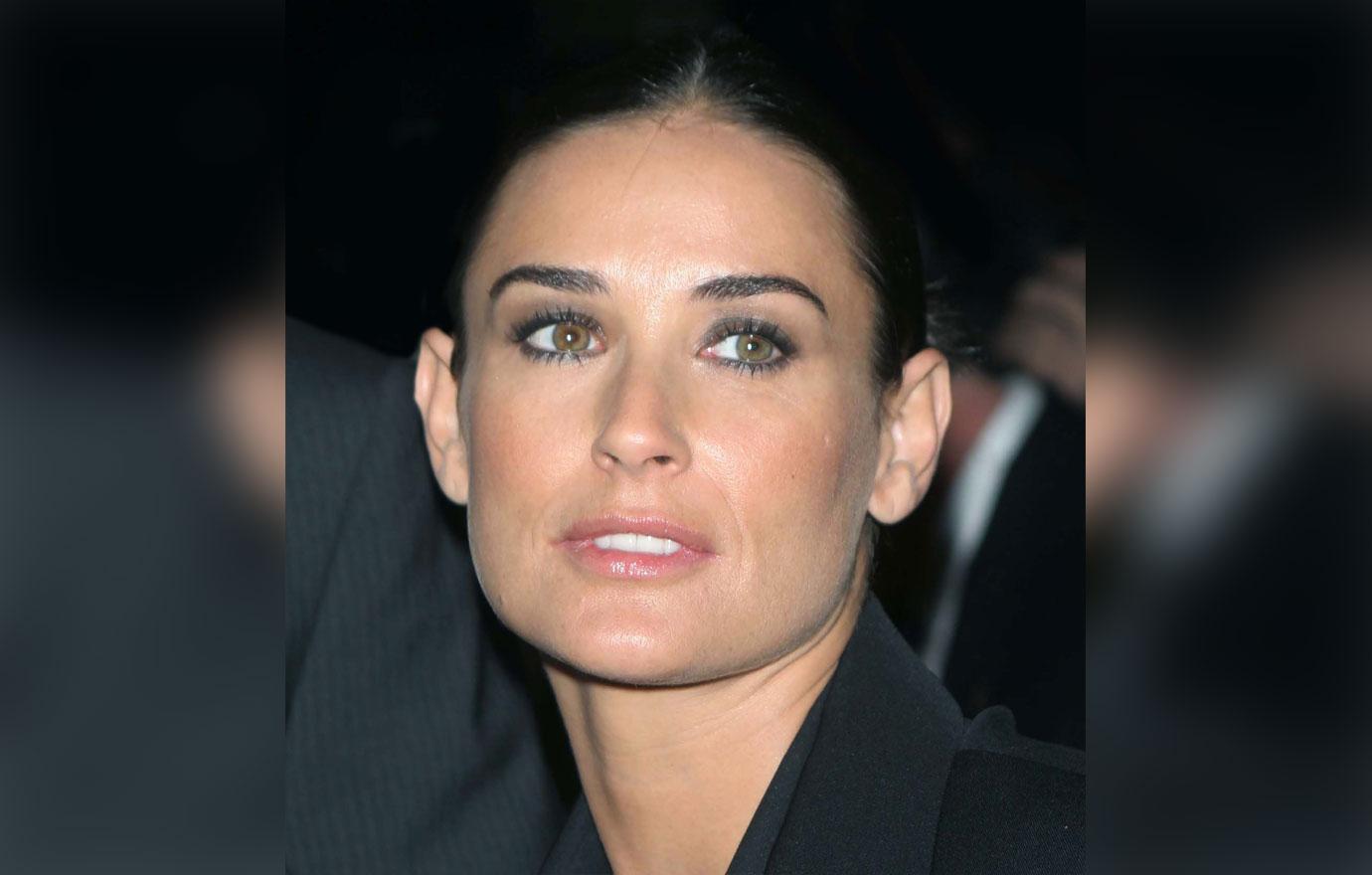 By the time Moore moved into her 40s (she's seen here at age 43), her face assumed a slightly more chiseled look, but it's still quite difficult to pinpoint her actual year of birth.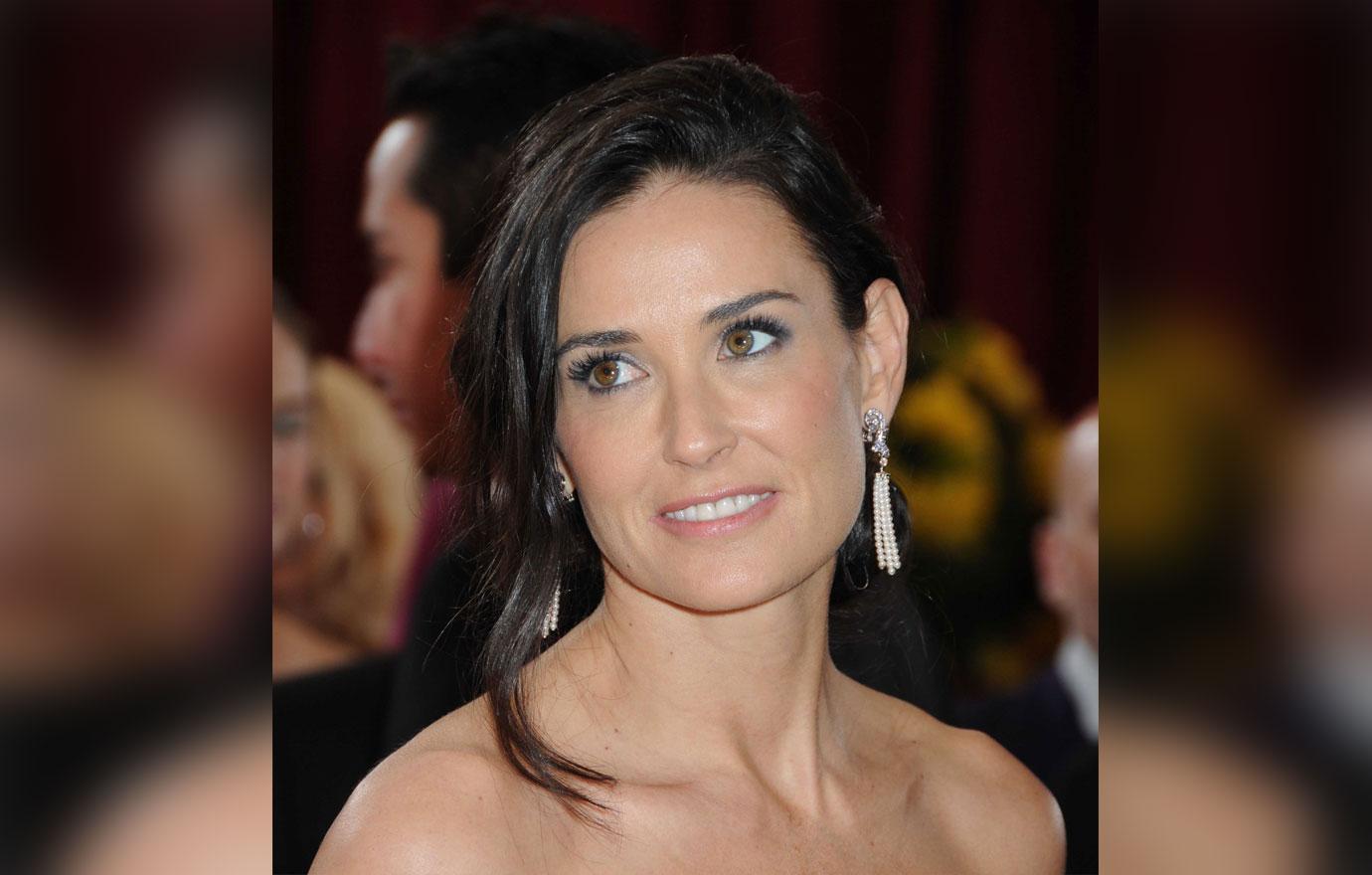 Seen here at nearly 48, Moore began to take on more mature-oriented roles as she approached her big half-century birthday. Her face, however, remarkably looks slightly fuller and even younger than it did at 42. 
Article continues below advertisement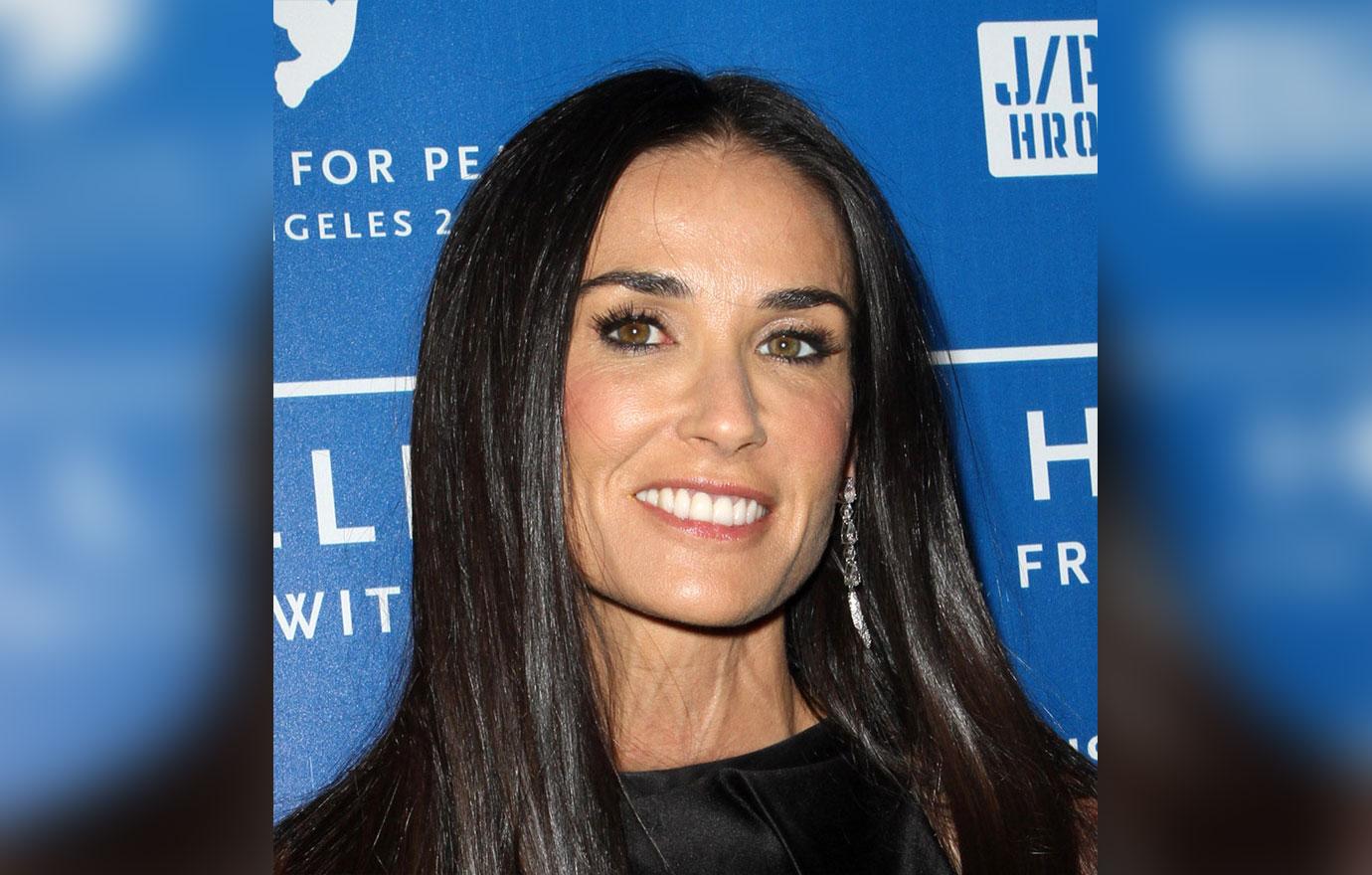 At the start of 2012 (she'd turn 50 in November of that year) Moore allowed a bit more of the sculpted-cheek look into her visage, but she'd been under some distress at the time. She'd just announced her intention to divorce much younger spouse Ashton Kutcher two months before.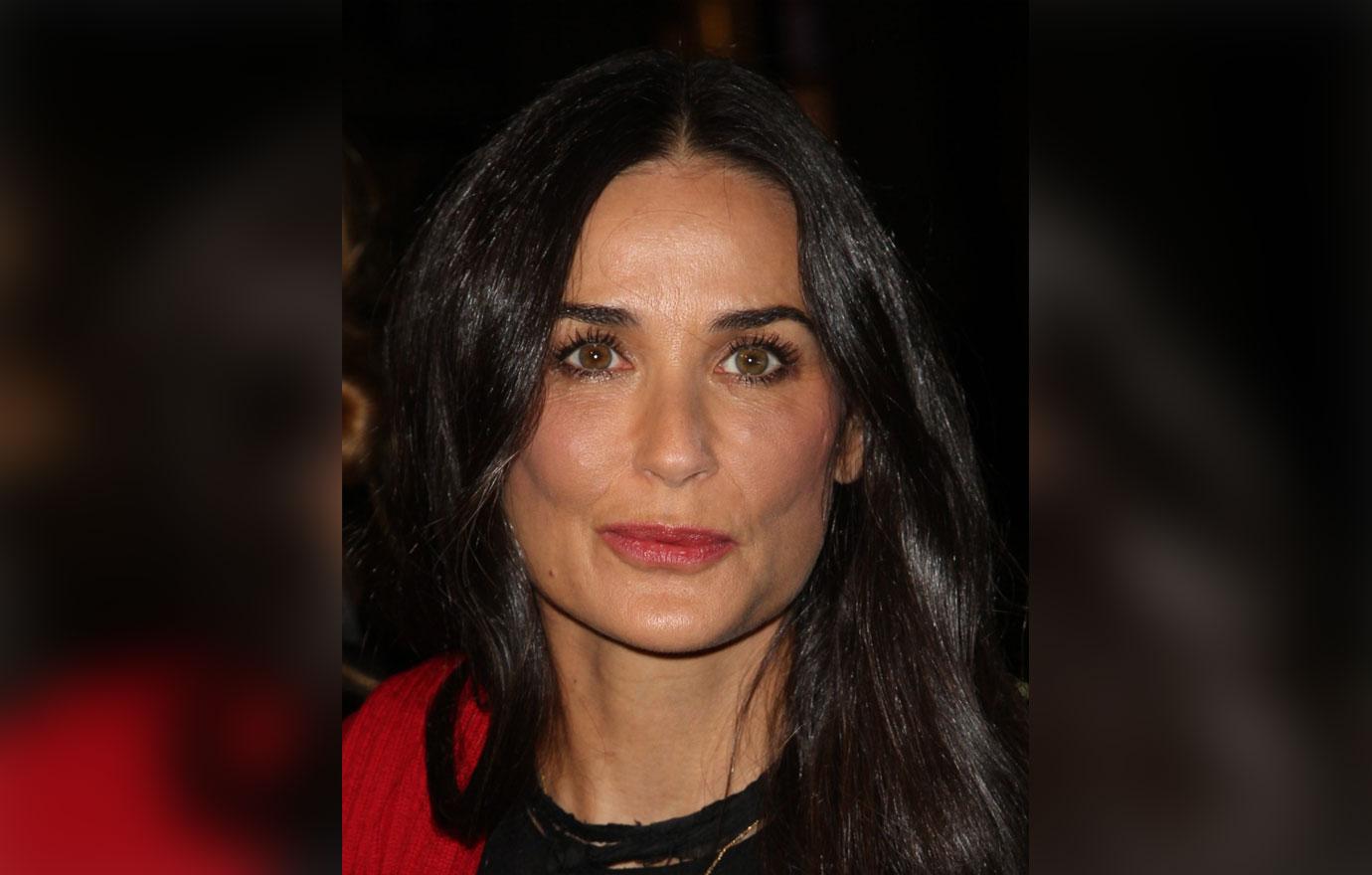 Moore, clearly having found a place of peace after her third divorce, returns to the slight fullness in her cheeks. In her 50s, she still is indistinguishable from her 30s.
Article continues below advertisement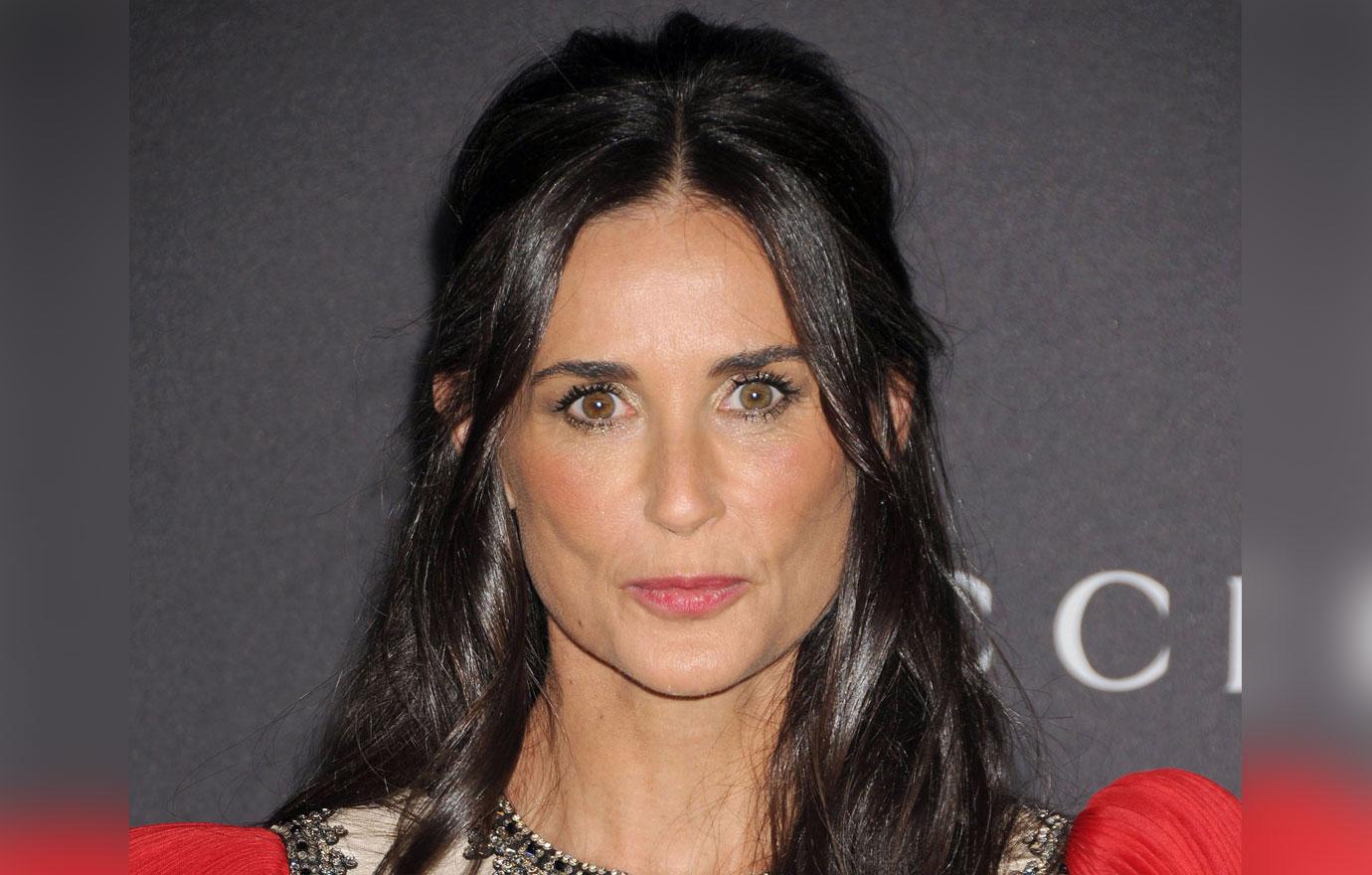 Here in her mid-50s, Moore seems to be experimenting with contouring makeup to play up her cheekbones.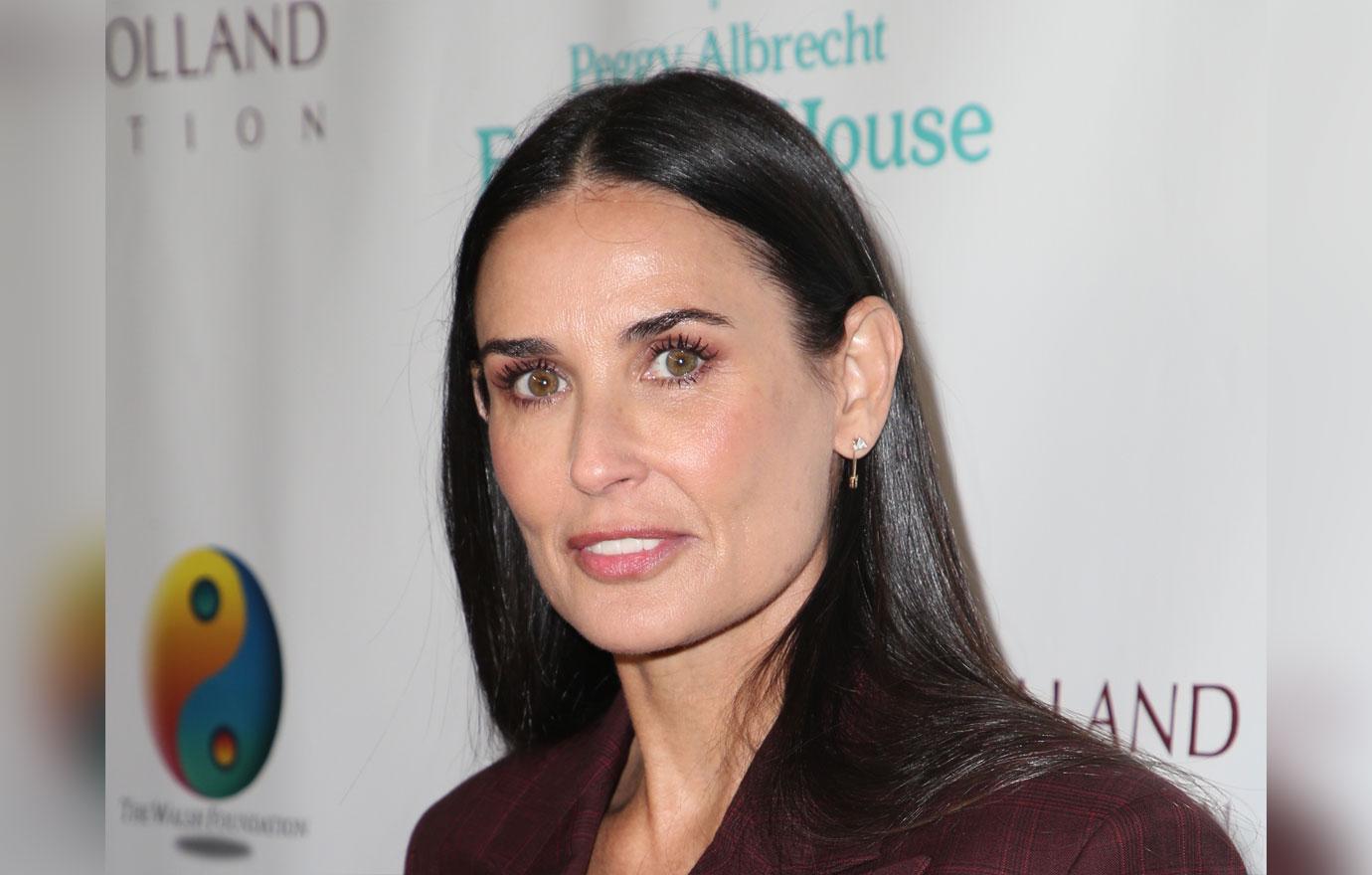 At 56, she appears fresh-faced, ditching the contouring look and going for more of a glowing, well-scrubbed vibe. Her beautiful, unlined skin certainly holds up to it! 
Article continues below advertisement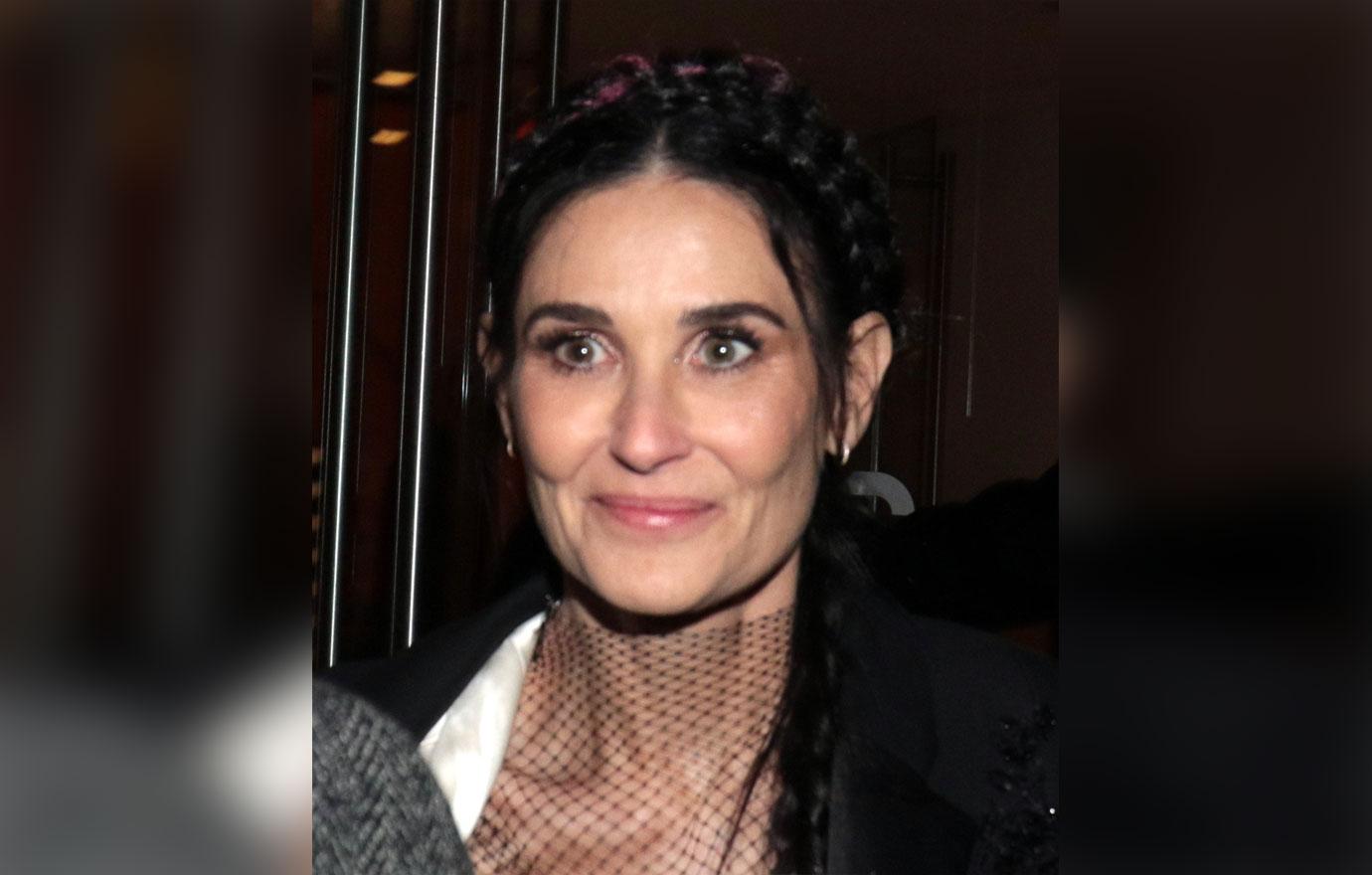 The year 2020 would be enough to topple anyone, but Moore keeps up appearances while seemingly continuing to favor a more natural makeup strategy.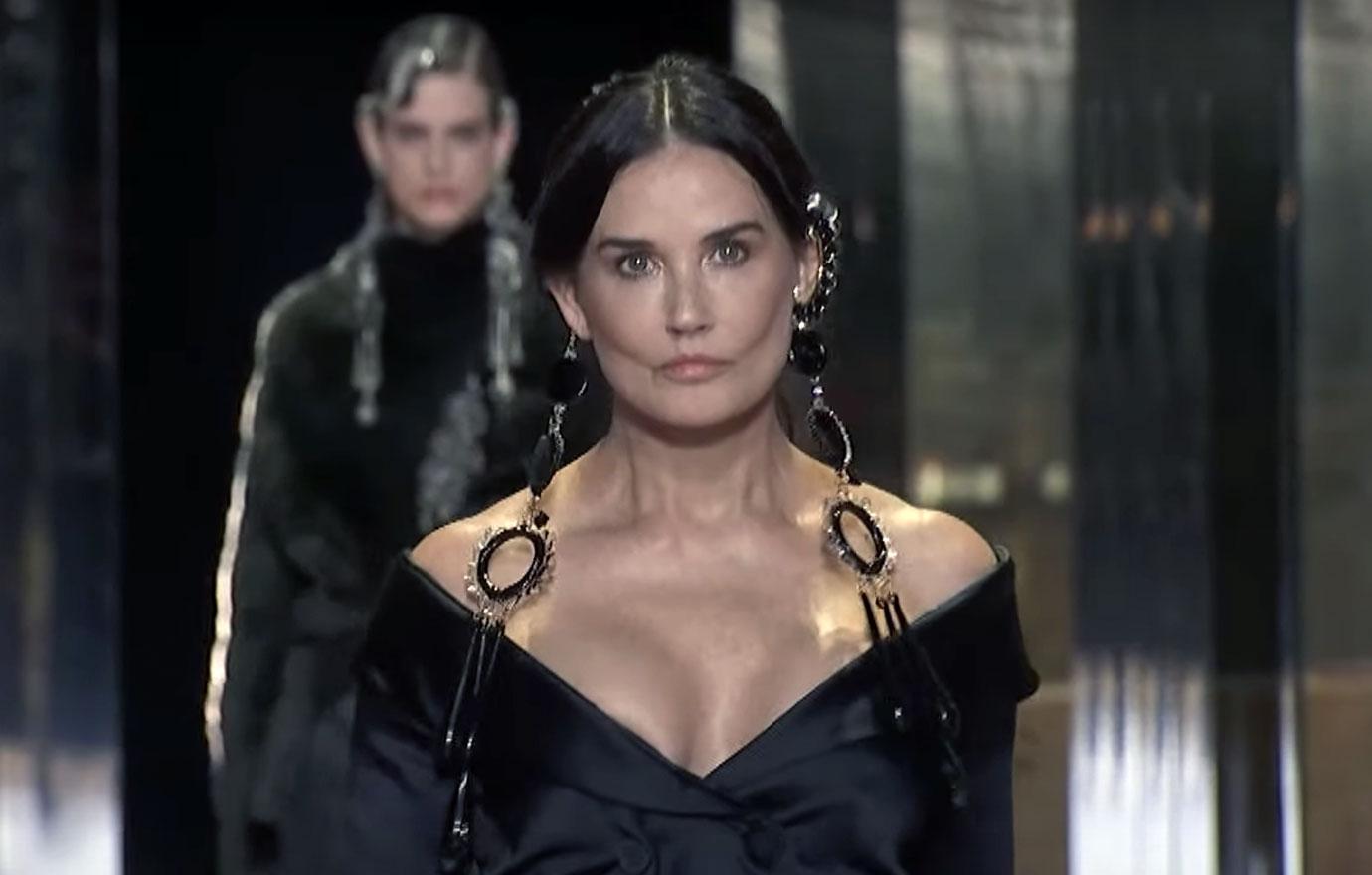 In the runway photo that sparked alarm, it's not exactly clear what Moore has done to her face. As we've seen in the previous photos, she's a master at contouring... and likely has accessed dermatology procedures such as fillers, which can alter one's cheeks and facial shape. Here, has she added too much filler, put on a dramatic amount of contouring makeup, or is she simply sucking her cheeks in? Experts and fans are confused and have varying theories. What do you think she has done?