NEWS
Dick Van Dyke, 97, Brave Last Days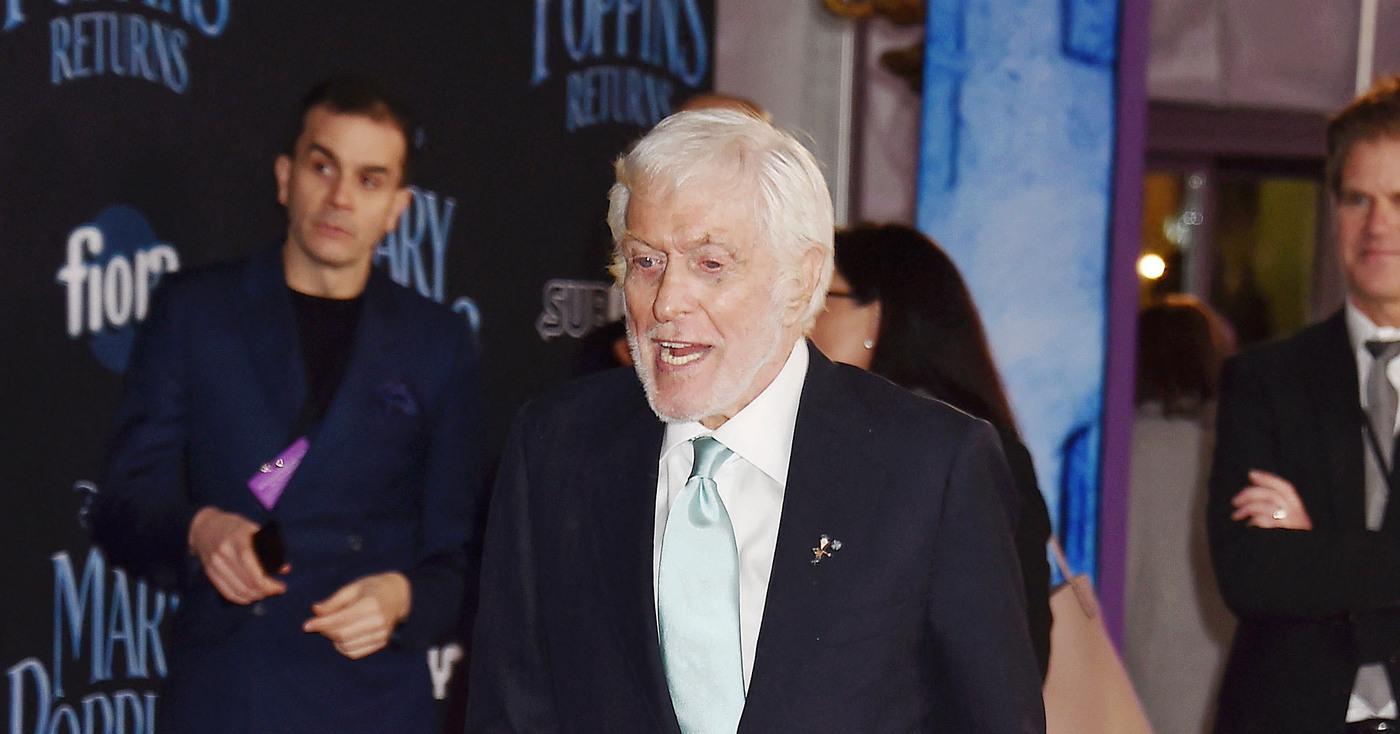 Hollywood legend Dick Van Dyke turned 97 on December 13, 2022, and he didn't go down without a fight! According to photos, the performer is looking frailer than ever, but he's still a workaholic who is planning a one-man show, dances with his young wife every day and has an exercise routine that would put much younger men to shame!
Article continues below advertisement
The Chitty Chitty Bang Bang star does a tough series of abdominal crunches and proudly shows off the exhausting routine he does in the backyard of his Malibu, Calif., home. Van Dyke appeared with Emily Blunt and Lin-Manuel Miranda in the 2018 remake of his 1964 film Mary Poppins and he didn't take any shortcuts when dancing on top of a desk!
He said he was presented with three different dance routines, and he selected the most difficult one just to prove he could do it. "He gave me three versions, and I took the hardest one," said Van Dyke. "I had to prove I can do it."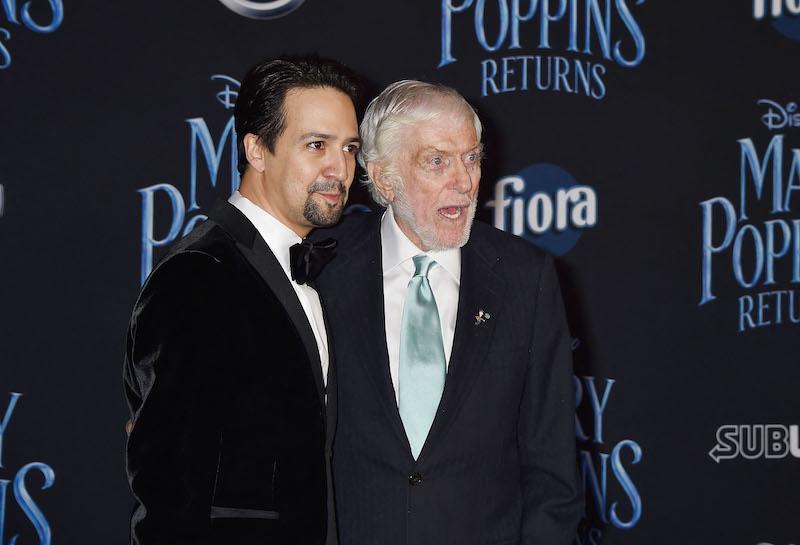 Article continues below advertisement
The star was recently recognized for his decades-long career at the 2021 Kennedy Center Honors with a lifetime achievement award. But the actor isn't stopping there. "I think the next thing is knighthood!" he gushed. Van Dyke began his career as an entertainer on radio and television, in nightclubs and on the Broadway stage. In 1961, he starred in the original production of Bye Bye Birdie alongside Chita Rivera, a role which earned him the Tony Award for Best Actor in a Musical.
Carl Reiner then cast him as Rob Petrie on the CBS television sitcom The Dick Van Dyke Show (1961–1966), which made him a household name. He went on to star in motion pictures and TV series for the next seven decades. Incredibly, the beloved trouper is planning a one-man show as his next project, saying: "I've got an hour and a half put together like a one-man show. Gregory Peck went out and did it and Cary Grant did it. Just sit in a chair to have a little footage to show and talk about their lives. I've got so much material."
Although pals fear the ambitious plan could end in tragedy because of his "feeble condition," Van Dyke's determined to keep working "because he doesn't want to disappoint his fans," said an insider.
"Dick thinks he's invincible. But physically he's going downhill fast and can't do half the things he used to and it's a real concern for family and friends," revealed the insider. "He doesn't seem to realize that even a one-man show is a lot of work and preparation, and then he'd have to promote it and people suspect he's nowhere fit for travel."
Article continues below advertisement
But the star is not the type to sit at home in a rocker. "His spirit's still intact and he's always got a peppy smile," said the insider. "For someone as sociable as Dick, staying home or even staying still would make him miserable." He also celebrated his tenth wedding anniversary to Arlene Silver, 50, in February.
At first, Van Dyke said he resisted marrying a woman so much younger than himself because "I thought there would be an outcry about a gold digger marrying an old man — but no one ever took that attitude." The star's first marriage was to Margie Willett. They were wed on February 12, 1948, at the Chapman Park Hotel in Los Angeles.
The ceremony was broadcast on the radio show Bride and Groom. They had four children: Christian, Barry, Stacy and Carrie Beth. They divorced in 1984 after a long separation. In 1976, Van Dyke began his relationship with longtime companion Michelle Triola Marvin. They lived together for more than 30 years, until her death in 2009.
Article continues below advertisement
And then he met make-up artist Arlene, who he credits with keeping him chipper. "She loves to sing and dance, which we do almost every day." The duo celebrated their anniversary with a video of their dance moves to "Everybody Loves a Lover."
"We share an attitude," revealed Van Dyke. "She can go with the flow. She's just delightful."
Their 46-year age gap hasn't made Arlene any less effusive about her hubby. "He is the most perfect human being," she gushed. "I've never met anyone so happy, so genuine, so amazing. He's just like a happy pill."
Article continues below advertisement
Never miss a story — sign up for the OK! newsletter to stay up-to-date on the best of what OK! has to offer. It's gossip too good to wait for!
The pair met in 2007 at the Screen Actors Guild Awards. Van Dyke was there to present co-star Julie Andrews with a lifetime achievement award, and he got to chatting with Arlene, a makeup artist, as she powdered his nose. "He said, 'Hi, I'm Dick.' The first thing I asked him was, 'Weren't you in Mary Poppins?'" recalled Arlene. "We got along immediately as friends, so it didn't feel like he was so much older than me." And Van Dyke has no plans to slow down. Although he was an admitted alcoholic for 25 years, and a heavy smoker for most of his adult life, he isn't suffering from anything other than old age — and he's battling that with all he's got! "I don't play golf," he said. "I have more fun singing and dancing."