TRUE CRIME
'They Wanted It': Doctor Defends Branding Nxivm Members In New 'Dateline' NBC Special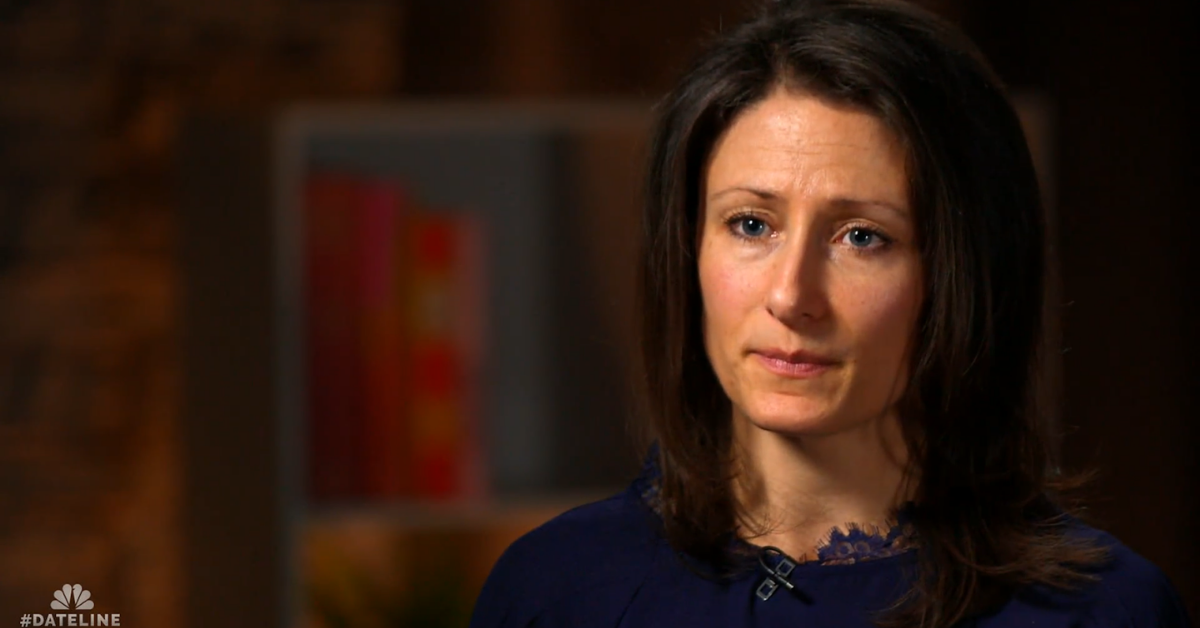 A former member of NXIVM, Dr. Danielle Roberts, has defended branding members of the sex cult in a preview of an exclusive interview with Dateline NBC, obtained by OK!.
Article continues below advertisement
"These women didn't come to me because they thought I was a doctor. They had no idea who the branding technician was going to be, you know? There was no patient-physician relationship," Roberts told Kate Snow.
Article continues below advertisement
"I think pain and harm are two different things. You know, I think people are making an assumption that people were harmed. Nobody was harmed in this. These women wanted this, they asked for this. You know, I mean and I understand now that narrative has changed and they're saying other things," Roberts replied when asked how she could "inflict pain" onto others after taking an oath as a doctor.
Article continues below advertisement
"There are women who have said — India Oxenberg said to me, 'I didn't really want this.' She's now covered it up with another tattoo. She's ashamed that she has the brand," Snow said.
Article continues below advertisement
Roberts' interview will be part of a two-hour special titled Collateral Damage, which will also reveal new details about the sex cult, including founder Keith Raniere's first interview since his 2018 arrest.
"If you look at my longterm partners, I'm even against tattooing. I don't have tattoos. None of my partners have tattoos. If my partners want to get them, that's up to them," he told Dateline from prison.
Article continues below advertisement
"This part is a blur. Dr. Danielle Roberts comes in, and we're introduced to her as the is the person who's going to give us our tattoo," former member and Canadian actress Sarah Edmondson said, as previously reported by OK!. "What happens first, I believe we're asked to get naked again and Dr. Roberts has a stencil. We're supposed to place it on her body so that we can figure out where it needs to go so it's underneath our underwear line so we could still wear a bathing suit and people won't see it."
Article continues below advertisement
Oxenberg and other women were reportedly told that the scar was a "symbol of the elements" and not Raniere's initials.
"The circumstances pushed us to our limits, to the point where you would think you were making the choice to get branded," said Oxenberg.
Collateral Damage will air on Friday, February 26, at 9 p.m. ET.