Dolly Parton Recreates 1987 Playboy Cover For Husband Carl Dean's Birthday, Says 'He Still Thinks I'm A Hot Chick'
Article continues below advertisement
The 75-year-old dropped jaws when she appeared on social media dressed as a Playboy bunny. The blonde beauty donned the look to ring in her husband Carl Dean's birthday and decided to recreate her 1978 cover photo.
"Today is July 20. It's my husband Carl's birthday and you're probably wondering why I'm dressed like this," the "Jolene" singer said in the post captioned, "It's always #HotGirlSummer for my husband, Carl Happy birthday my love!"
Article continues below advertisement
Article continues below advertisement
"Remember some time back I said I was going to pose for Playboy magazine when I was 75? Well, I'm 75 and they don't have a magazine anymore but my husband always loved the original cover of Playboy, so I was trying to think of something to do to make him happy. He still thinks I'm a hot chick after 57 years — and I'm not going to try to talk him out of that," she explained.
"I did a little photoshoot in this little outfit and I had a cover made of the new Dolly. The first one, remember this?" Parton said, showing off the original cover. "I was kind of a little butterball in that one. Well, I'm string cheese now. But he'll probably think I'm cream cheese … I hope."
Article continues below advertisement
"You think Playboy ought to pay me for at least a photoshoot? I do," she joked.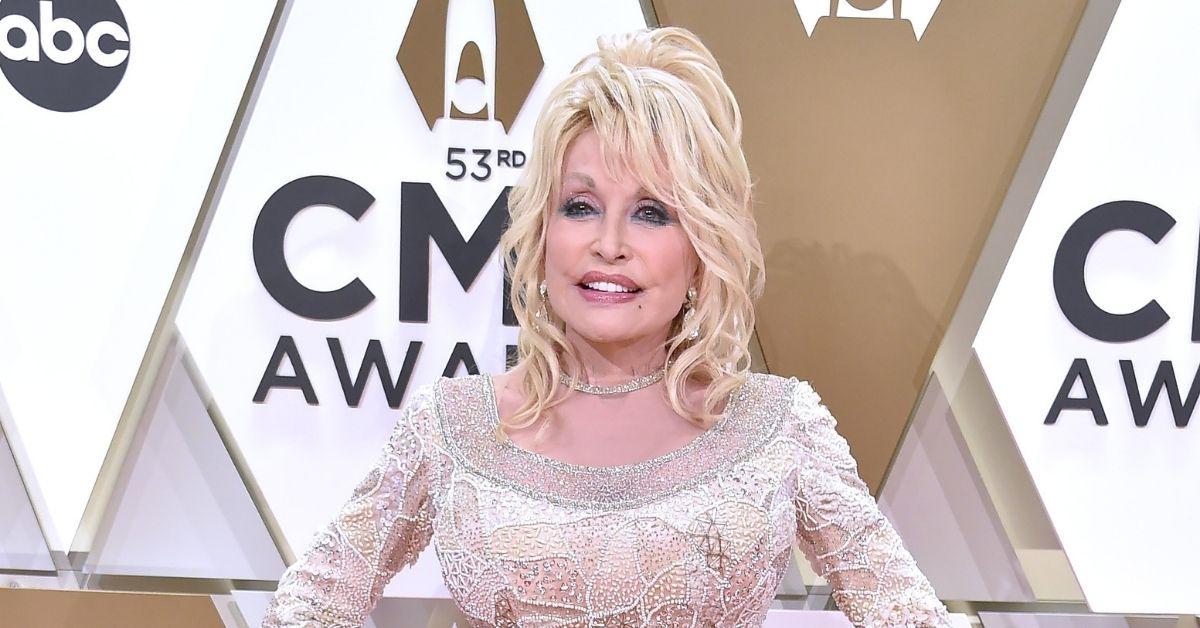 Article continues below advertisement
It wasn't just Carl who appreciated the look, as fans expressed their approval too.
Article continues below advertisement
"This is just so so sweet. Of course Carl is like Charlie or Dr. Claw. We never see his face but we know he's there," one fan commented, referring to Parton keeping her love life out of the spotlight.
"You are the cutest thing in the whole wide world!!!! Git it gurl!!! I would say that I hope he enjoyed his present… But I know he did," another wrote.
Article continues below advertisement
"Dolly is the best! She's beautiful, smart, funny, kind, a brilliant songwriter and she uses her powers for good," a third fan gushed.
Article continues below advertisement
Last year, the singer dialed in to the Scott Mills and Chris Stark show on BBC Radio 5 and hinted about wanting to redo Playboy to mark turning 75. "I just might do it. If I can do it in good taste and they [Playboy] want it, we'll do it along with a really good interview inside," she said at the time. "So, yeah, it's possible. Yep, we've talked about it."
"I don't plan to retire," Parton also said on 60 Minutes Australia in March 2020. "I just turned 74 and I plan to be on the cover of Playboy magazine again."