EXCLUSIVE
Miley Cyrus All For Dolly Parton Going 'Topless' In Playboy Shoot! Will She Do It?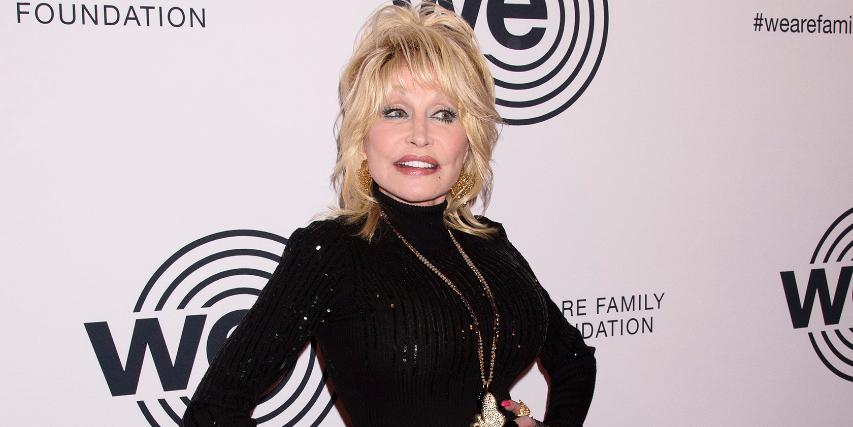 Country icon Dolly Parton will turn 75 on January 19, but the singer has no plans to hang up her mic and rhinestone outfits anytime in the near future.
"I have no intention of ever retiring," Parton has said. "The only way I'd ever slow down is if my health fails or if my husband was not well. But even then, if he was healthy enough to travel, I'd just take him on the bus!" added the straight-shooting star with a laugh.
Article continues below advertisement
As her big milestone approaches, a source says Parton feels more energetic than she has in years. And lucky for her fans, she's ready to dish on all her age-defying secrets. "She says she's never felt so alive — but she wants the world to know there's no magic formula," reveals the source.
FREEZE FRAME! 15 CELEBS WHO'VE ADMITTED TO LOVING BOTOX: COURTENEY COX, KELLY RIPA & MORE
For Parton, who's been married to retired businessman Carl Dean for 54 years, "it's about keeping busy, having faith in herself and her abilities and, of course, having a reliable plastic surgeon!"
Parton's professional accomplishments speak for themselves. During her 50-plus-year career, she's won 11 Grammys and sold over 100 million albums worldwide, making her the best-selling female country music artist of all time.
But her signature look — the big blond hair, show-stopping curves and dazzling outfits — have garnered just as much attention as her amazing voice and songwriting skills. "Dolly feels very blessed to make a living doing what she loves and getting to work with such great people in the industry, and she knows her face and hair are just as much a part of her act as her talent," says the source. "It's what sets her apart from others in the business."
Article continues below advertisement
50 & FAB! KELLY RIPA & MORE AGELESS STARS REVEAL SECRETS TO THEIR AMAZING FIGURES
She made a conscious choice to stand out from the crowd from the beginning. "In the 1970s, when singers were letting their hair down and going au natural, Dolly was getting dolled up," the source says.
Parton herself once famously joked: "It takes a lot of money to look this cheap!" These days she's all about maintaining her appearance. The source says she has an entire closet dedicated to her impressive wig collection, and she's spent millions over the years on secret plastic surgeries.
"Dolly has had just about everything, from multiple facelifts, eyelid lifts, liposuction, tummy tucks and breast implants," spills the source. "You name it, she's done it."
She's refreshingly honest about going under the knife. "If I see something sagging, bagging or dragging, I'll get it nipped, tucked or sucked," she once said. She's a big fan of injectables, too, like Botox and fillers. "People say I look so happy — and I say, 'That's the Botox,'" she recently quipped. At the end of the day, she says she's happy with how she looks. "I'm comfortable in my own skin, no matter how far it's stretched."
Article continues below advertisement
10 CONFESSIONS FROM MARIAH CAREY'S MEMOIR: LOVE, CHILDHOOD ABUSE & HER 'LAMBS'
But there's more to Parton's longevity than lipstick and good doctors. She's always gotten a lot of satisfaction from giving back, and she remains one of the most charitable celebrities around. Last month, she made headlines for donating $1 million towards a vaccine for COVID-19.
"She can't just stand by and watch people suffer," says the source. Having grown up poor in Locust Ridge, Tenn., Parton knows what it's like to be in need. "Her father couldn't read or write," notes the source, "but what her family lacked in wealth, they made up for in kindness."
Parton continues to help many of her loved ones financially. "She never had kids, but she has siblings, cousins, nieces and nephews, and Dolly supports them all," shares the source. "They're a close-knit clan, and she feels if you have money, you should share it."
Parton loves being around the younger generation, too. "I think it helps to surround yourself with a lot of young children, so you pick up on their little energies and their thoughts," she's said. "It kind of keeps you in tune."
Article continues below advertisement
"She's flattered and saying she's going to do it," says the source, adding, "she might even go topless this time!" Her goddaughter, , is all for it. "They always have a hoot together," the source says of the pair, noting that the pop star is making sure Parton won't chicken out.
"'Miley made me do it,' is what Dolly's been jokingly telling friends." It would be a fitting way to celebrate. "Dolly's had a pretty amazing run," adds the source, "and these days, she says she's living her best life."