NEWS
Dolly Parton Sings Ahead Of Getting Her COVID-19 Vaccine, Begs 'Cowards' To 'Get Out There And Get Your Shot'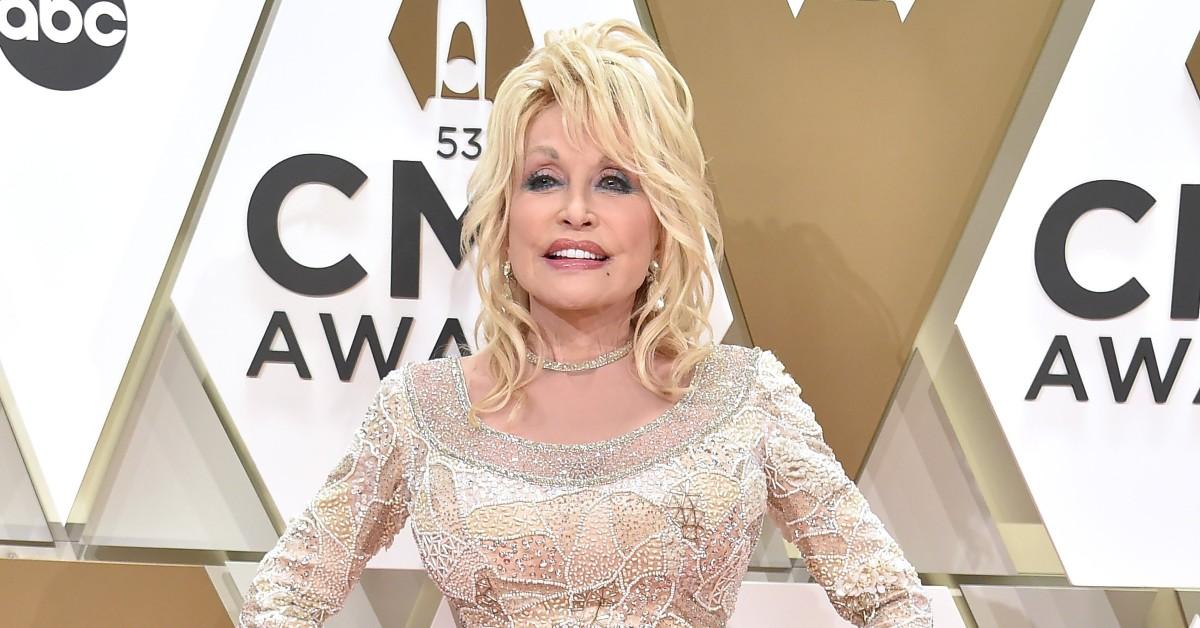 Singer Dolly Parton got her COVID-19 vaccine on Tuesday, March 2, and even changed the lyrics to her hit "Jolene" to fit the occasion.
Article continues below advertisement
"Vaccine, vaccine, vaccine, vaccine / I'm begging of you, please, don't hesitate," the 75-year-old sang in a video captioned: "Dolly gets a dose of her own medicine."
"Cause once you're dead, then that's a bit too late," she ended the revised version of the tune.
Article continues below advertisement
"It didn't take this long to film 9 to 5," she joked as Dr. Abumrad went through the vaccine process. "I've been waiting since December; I've been in line.
"You should get out there and do it too," she urged her fans. "All of you cowards out there: Don't be such a chicken squat. Get out there and get your shot.
"That didn't hurt. Just stung a little bit," she said after she got the jab. "I did it! I did it!"
Article continues below advertisement
The blonde beauty donated $1 million through the Dolly Parton COVID-19 Research Fund in November, which Moderna cited in their report on how effective the vaccine is.
"I'm not going to get mine until some more people get theirs," Parton told Associated Press last month. "I don't want it to look like I'm jumping the line just because I donated money. I'm very funny about that. I'm going to get mine, though, but I'm going to wait."
A MILESTONE! CELEBS WHO WERE AMONG THE FIRST TO RECEIVE THE COVID-19 VACCINE
"Thank you Dolly! Got my first shot of Pfizer and looking forward to the second one. We have to thank all of the people who worked so hard to get these shots out! You darling, are a national treasure. on my bucket list to see you! Always," one fan replied to the "I Will Always Love You" crooner.
"I love everything about this," a second user said.
"Once again proving that If Dolly wasnt so busy being a musical icon, vaccine benefactor, and all around national treasure, she could have had a full career in comedy," a third gushed.