Donald & Melania Trump Eat At 'Roped-Off Table' At Mar-A-Lago 'Like Zoo Animals' As Guests Watch, Book Says
Former President Donald Trump and Melania Trump are the center of attention at Mar-a-Lago in Palm Beach, Fla., where they relocated to after the 75-year-old left office, according to a new book.
Article continues below advertisement
In Michael Wolff's Landslide: The Final Days of the Trump Presidency, the journalist wrote that the couple are "looked at, somewhat, like zoo animals" as the couple eat at a "roped-off table" on the patio of a Mar-a-Lago restaurant while guests gawk and clap.
"No, no, that's not right," Wolff continued. "They are like a newly married couple: every night is a wedding at which they spend their dinner greeting friends and wellwishers."
Article continues below advertisement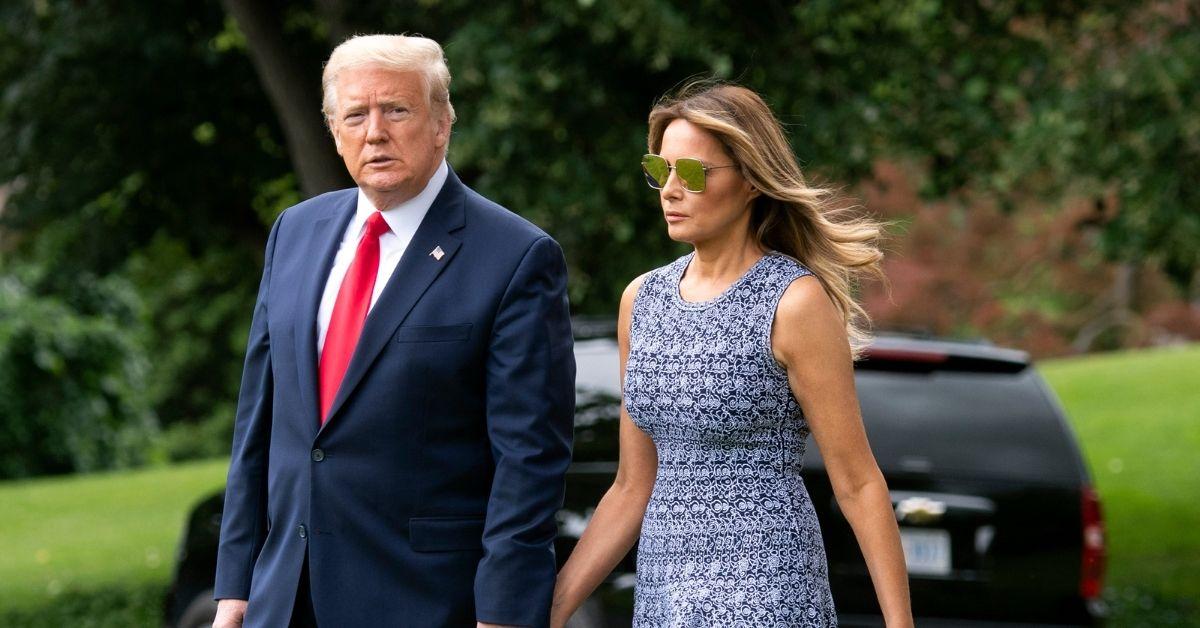 Article continues below advertisement
The Celebrity Apprentice alum appears on the patio just as it has filled with guests, "at which point everyone stands and applauds," Wolff wrote.
Article continues below advertisement
"Aides were careful not to closely inquire or openly wonder," Wolff said. "Here too, in Mar-a-Lago, it was unclear."
Article continues below advertisement
Melania did not immediately move to the White House at the start of her husband's presidency in 2017. The former model, 51, waited behind in New York until their son Barron's school term ended. It reportedly cost about $27 million for security.
Melania has kept a low profile since exiting the White House. "She's not a presence at Mar-a-Lago at all," a source previously told CNN. "She's not mingling with people and rarely interacts with her husband's staff."
Article continues below advertisement
According to Wolff, the couple are living an "old-fashioned club life" with wine tasting, Croquet Singles and themed food nights at the estate.
"The only qualification now, beyond the actual cost ($250,000, up from $150,000 before the presidency, plus a hefty yearly fee), is to be an abject Trump admirer," Wolff joked of the entry requirements for the club.
Article continues below advertisement
"Michael Wolff sat for over two hours in interviews with President Trump and never asked him about... false claims Wolff has been making," Trump spokesperson Liz Harrington told the Daily Mail.
Article continues below advertisement
"If he had, President Trump would have knocked them down," Harrington said, "but instead Wolff decided to try to sell books with more Fake News."
Trump reportedly relocated to his Bedminster estate in New Jersey for the summer with Mar-a-Lago closed during hurricane season.