Caitlyn Jenner Refuses To Denounce Claim That Donald Trump Won 2020 Presidential Election, Insists 'That Election Is Over With' — Watch
Caitlyn Jenner may have minimal political experience, but she certainly knows how to dodge a question like a politician. On the Thursday, June 10, episode of The View, she hastily dodged a pivotal question about ex-president Donald Trump.
Article continues below advertisement
On the morning talk show, Jenner — who is running for Governor of California — discussed why people should vote for her despite the fact that she has no political experience, which cohost Sunny Hostin pointed out.
Jenner, a transgender woman who dubbed herself as an "outsider" in the California governor race, addressed people's skeptical views on her bid. She told the cohosts that she hired a team full of the best people for the job, which included the former president's ex-campaign manager, Brad Parscale, and Caroline Wren.
Article continues below advertisement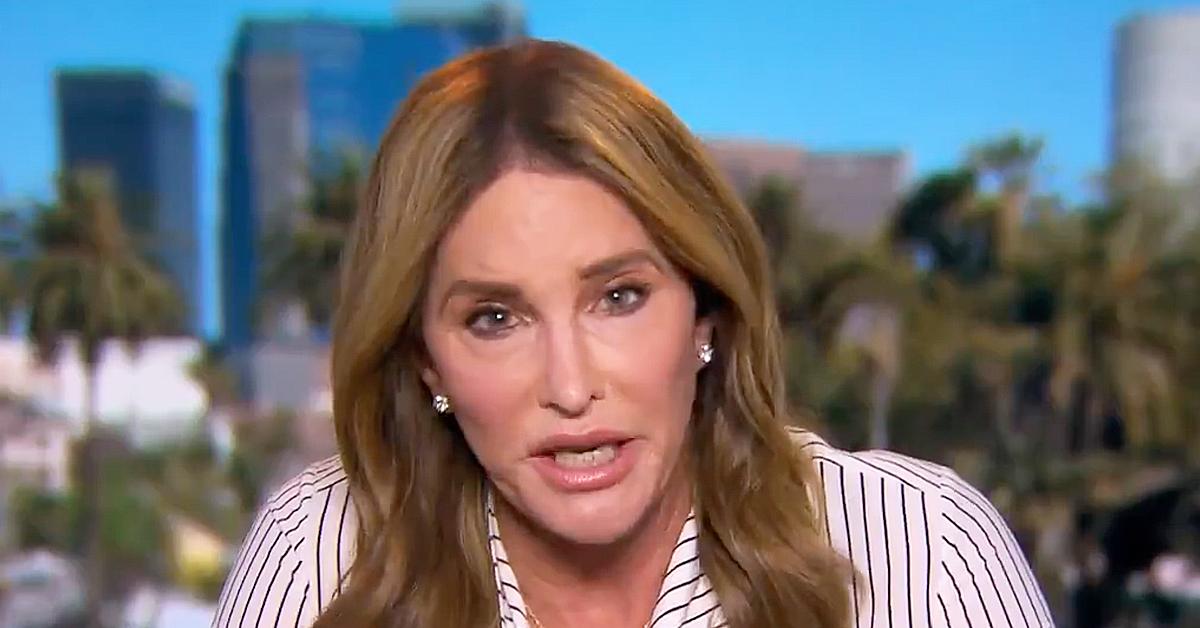 Hostin questioned the people Jenner chose to surround herself with for her campaign. Parscale made headlines last year when he was hospitalized after his wife reportedly told police that he had guns and was threatening to hurt himself. When the police arrived at the couple's home, they saw bruises on his wife, which she claimed were from Parscale.
Article continues below advertisement
However, she later insisted her statements had been "misconstrued" and denied any domestic violence in their home.
Article continues below advertisement
On the other hand, Wren, a republican fundraiser, reportedly "helped organize the rally that led to the attack on the capitol," Hostin said, before questioning: "What exactly do you mean by surrounding yourself with really great people?"
Article continues below advertisement
The former reality star reiterated that she hired the best "insiders for a political campaign," adding that the people helping her consists of more than just Parscale and Wren. "I was able hire some of the best people out there to join the campaign," Jenner insisted.
Before the former Olympian's time on the show came to an end, Joy Behar chimed in with one final question — a question that the Republican candidate was not able to answer. Before stating her question, Behar emphasized the gravity Jenner's response would have on her own opinion.
Article continues below advertisement
"A lot of Republicans in this country believe that Donald Trump won the election and not Joe Biden. Are you one of those people, one of those Republicans?" Behar questioned.
Article continues below advertisement
Jenner swiftly avoided Behar's attempt to get a direct answer out of her, responding: "Uh, I'm not going to get into that. That election is over with." Jenner then praised the twice-impeached president, saying she thought "he did do some good things. And what I liked about Donald Trump is he was a disrupter." Behar tried cutting Jenner off, asking again: "But did he win? But did he win the election?"
Article continues below advertisement
"He was a disruptor when he was president. I want to do the same thing," Jenner continued to speak over Behar, avoiding the question that many viewers were most likely hoping to hear an answer to. "I want to go in and be a thoughtful disruptor," the 71-year-old stated, which made Behar scoff.
While Jenner continued on with her rant, Whoopi Goldberg cut her off and thanked her for coming on the show. "Always, I want to come back and spend more time with you," Jenner enthusiastically said, which was met by a hesitant Goldberg. "Well, we're here," the cohost awkwardly responded.