NEWS
Donald Trump Brags Ron DeSantis Cried While Begging Him For 2018 Governor Endorsement: 'He Had Nothing'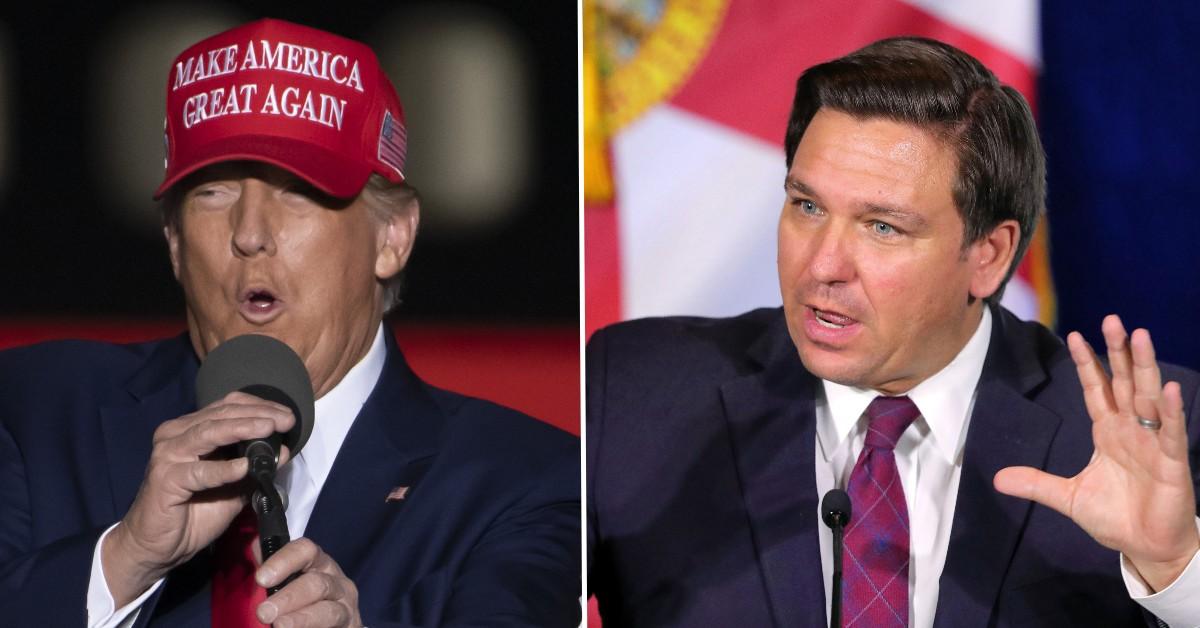 Donald Trump boldly claimed that Florida Governor Ron DeSantis had tears streaming down his face as he allegedly begged the former President of the United States to give him an endorsement back in 2018.
Article continues below advertisement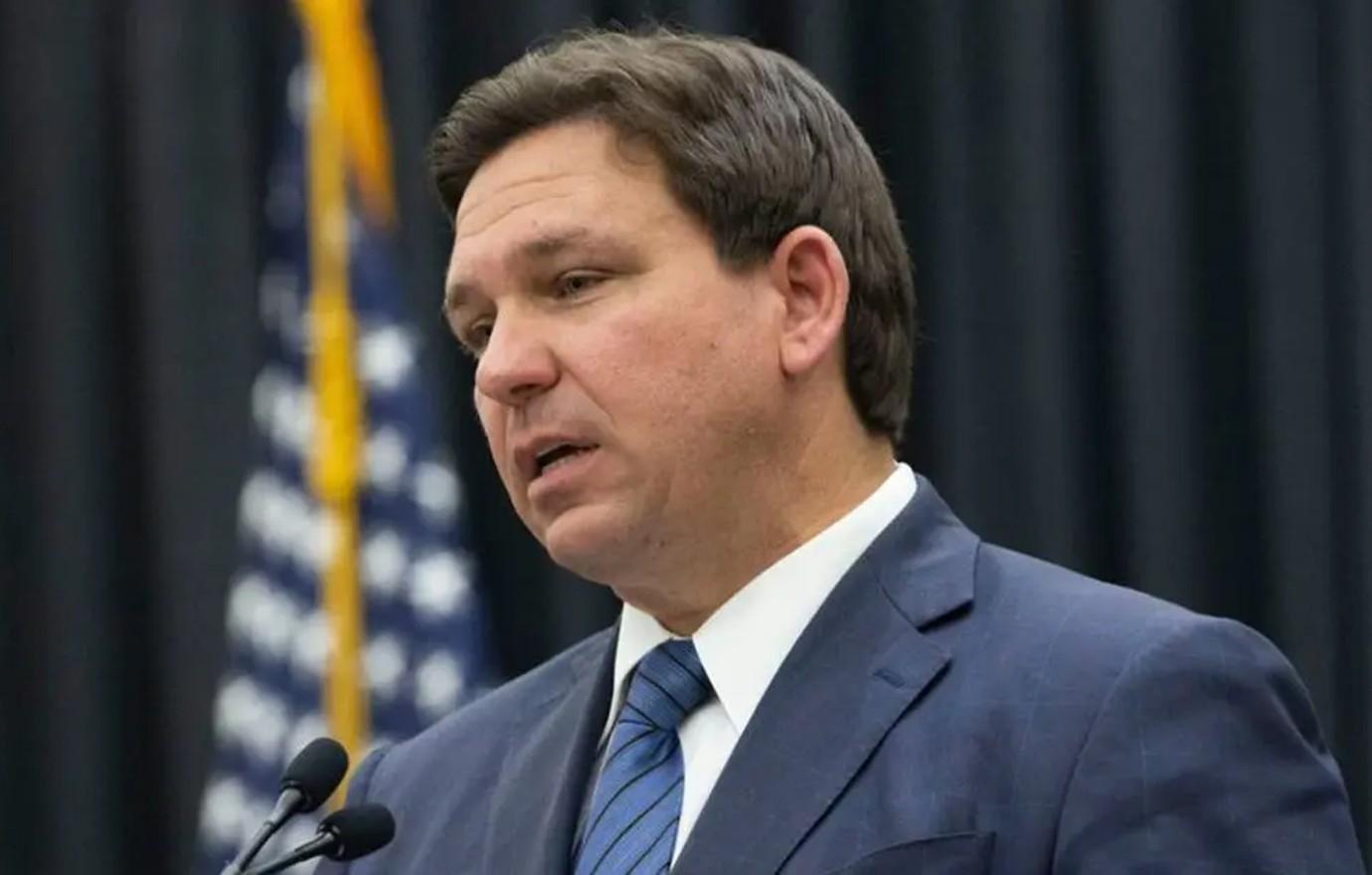 "Ron DeSantis got elected because of me," Trump told conservative radio personality Hugh Hewitt on Thursday, February 2. "You remember he had nothing. He was dead, he was leaving the race."
"He came over and he begged me, begged me for an endorsement. He was getting ready to drop out," the embattled politician insisted. "He said, 'If you endorse me, I'll win' and there were tears coming down from his eyes."
Article continues below advertisement
This is far from the first time Trump has spoken out about DeSantis and what he feels he is owed by the Floridian. As OK! previously reported, he claimed it would be a sign of his "disloyalty" if the governor chose to run against him in the upcoming 2024 election.
"If he runs, that's fine. I'm way up in the polls," the 76-year-old businessman gloated. "He's going to have to do what he wants to do, but he may run. I do think it would be a great act of disloyalty because, you know, I got him in. He had no chance. His political life was over."
Article continues below advertisement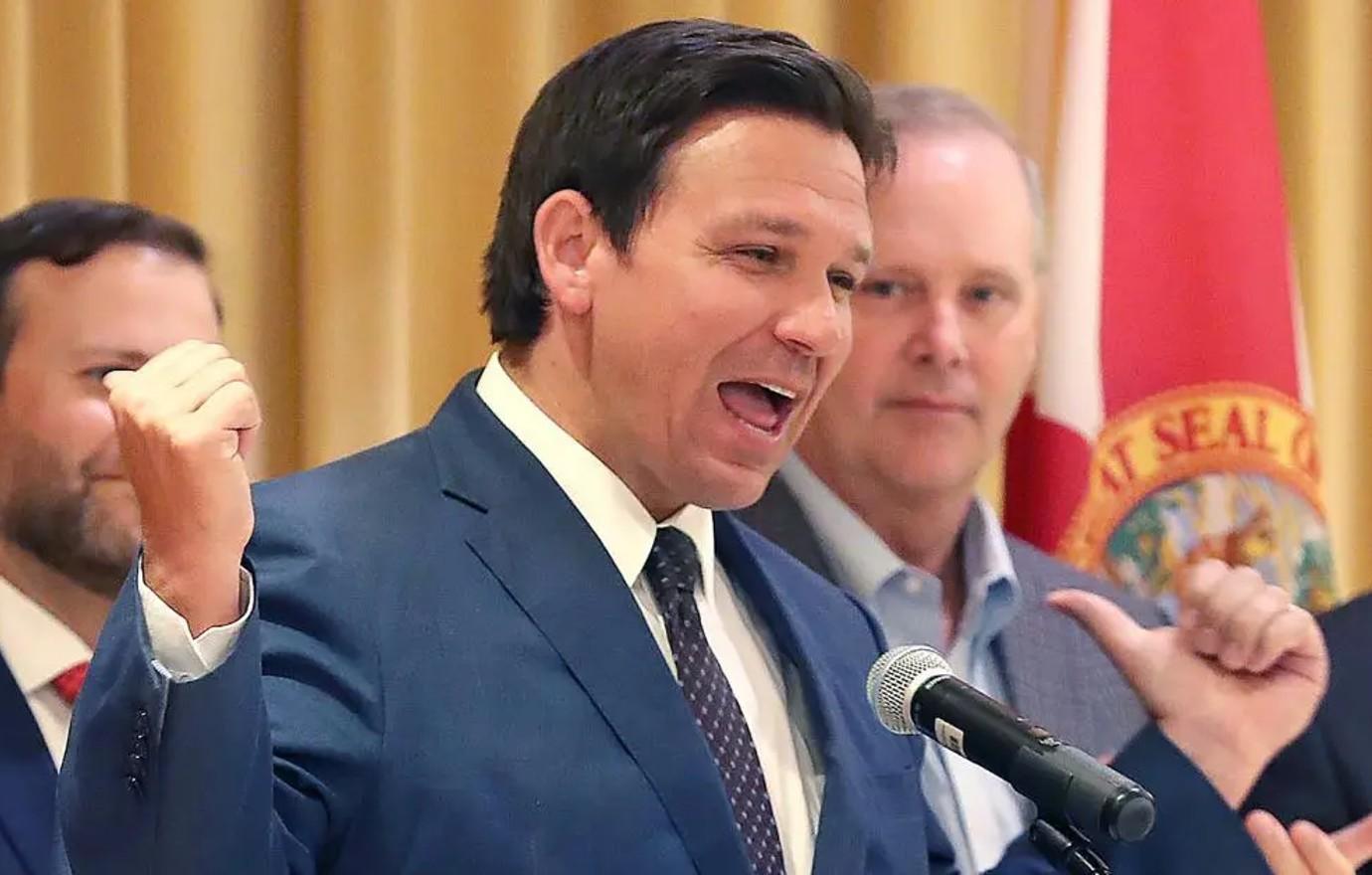 "So then when I hear he might run, you know, I consider that very disloyal," he stated at the time. "But, it's not about loyalty — to me it is, it's always about loyalty. But for a lot of people, it's not about that."
Article continues below advertisement
Despite losing the 2020 election to POTUS Joe Biden, along with battling ongoing legal drama after the FBI discovered Top Secret security clearance documents at his Mar-a-Lago resort last August, Trump announced his intent to run in the upcoming presidential election in November.
"America's comeback starts right now," he said in a speech at his lavish compound at Palm Beach, Fla. "In order to make America great and glorious again, I am tonight announcing my candidacy for President of the United States."