NEWS
Donald Trump Called Out For Heavily Editing Photo — See The Questionable Snap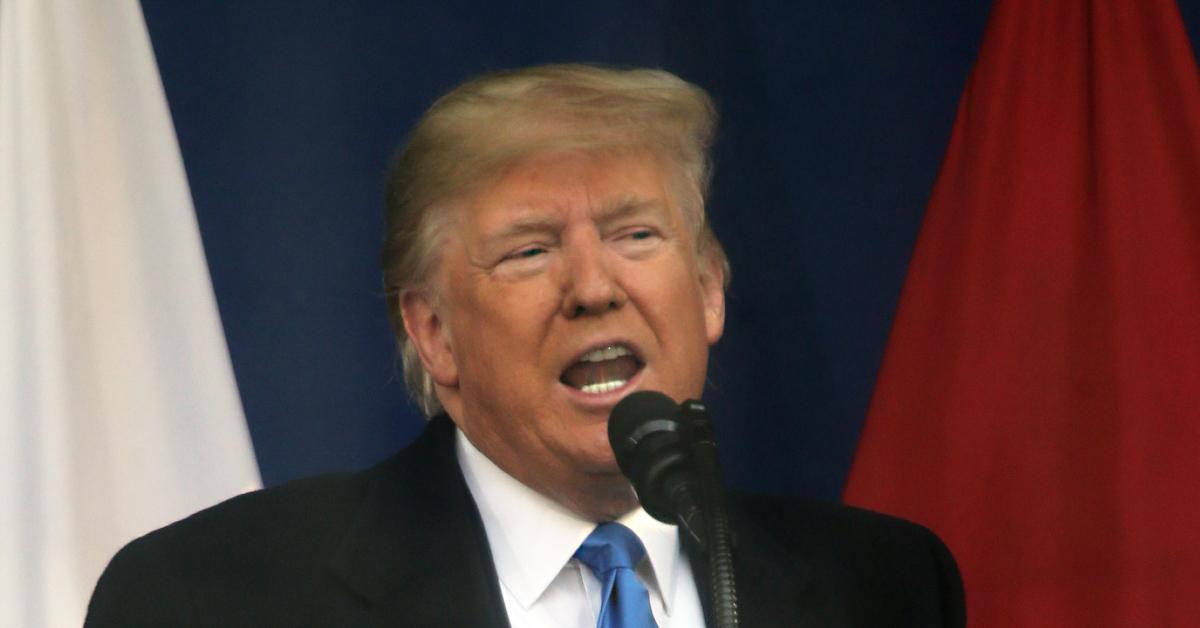 It looks like Donald Trump was caught red-handed editing his own photo.
On Monday, January 30, Ron Filipkowski uploaded a photo of the 76-year-old posing with some fans while out and about. "Trump's social media guy got a little carried away on the photoshopped physique today," he wrote.
Others then shared the original photo of the former president with his stomach protruding.
Article continues below advertisement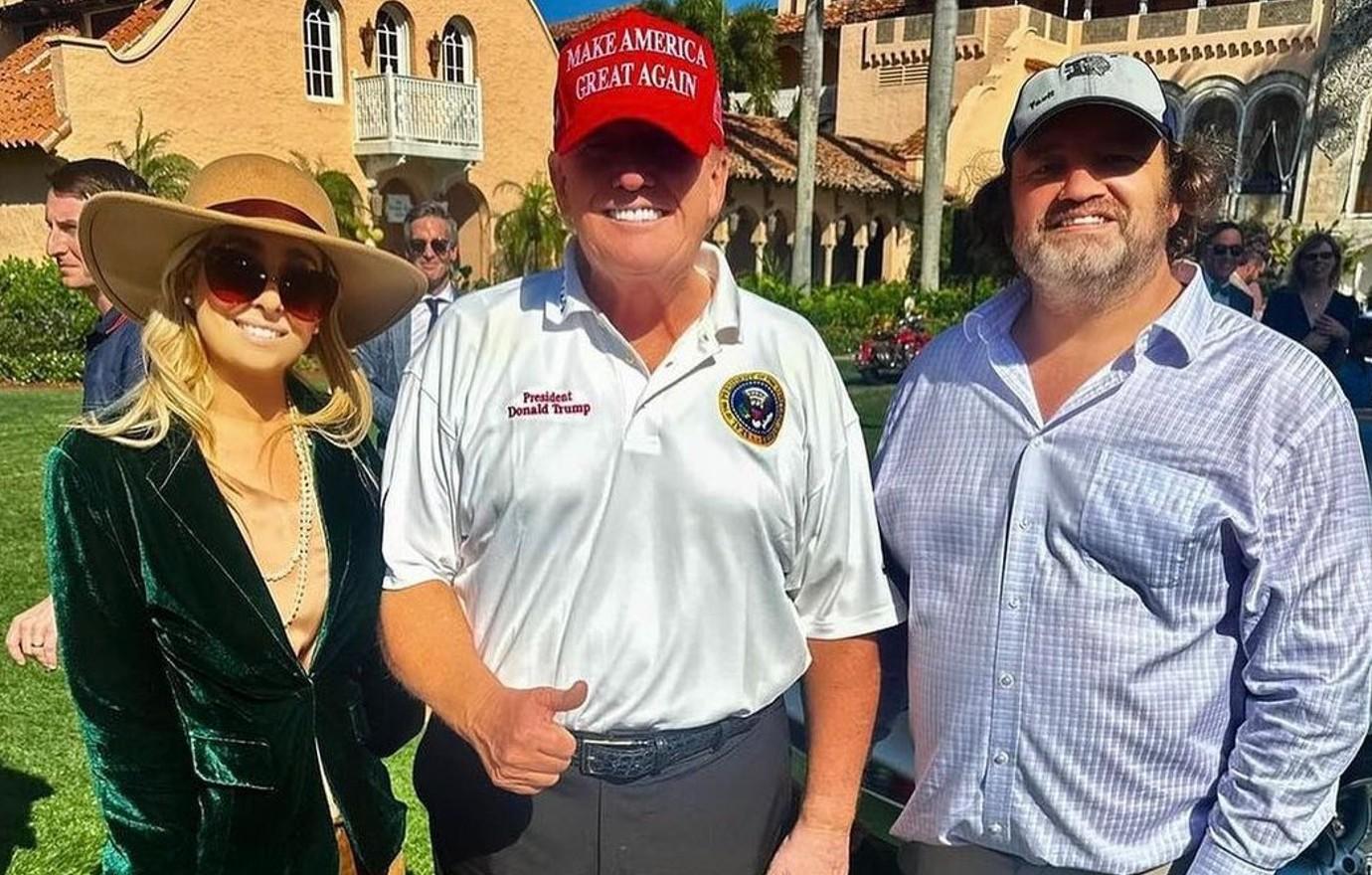 Of course, people couldn't get enough of the moment. One person wrote, "Body double," while another said, "Damn ... Donny has 'miracously' lost about 65-70 pounds."
A third person said, Look at the different colors of his arms and hands."
Article continues below advertisement
People also cracked up at Trump's shirt which read, "President Donald Trump," despite not being re-elected in 2020. "Real former presidents don't wear monogrammed shirts," one person pointed out, while another added, "Still using the presidential emblem on his shirt and it says President Donald Trump. Why is this not a problem?"
As OK! previously reported, Trump has been back on the campaign trail, as he is hoping to call the White House home again in 2024.
While in South Carolina, the former reality star stopped to pray with an employee at a fast food place, where his weave was visible.
Article continues below advertisement
One person said, "It looks like a 'comb forward' instead of a 'comb over.' Curious now. Does he wear a shower cap?" while another said, "Not a weave, but apparently he grows his hair long enough to comb & style around his head to hide a scar from a botched hair transplant surgery. He's got bald spots but 'swirls' his hair over it, like a guy bald on top growing out the back & pulling it over the top."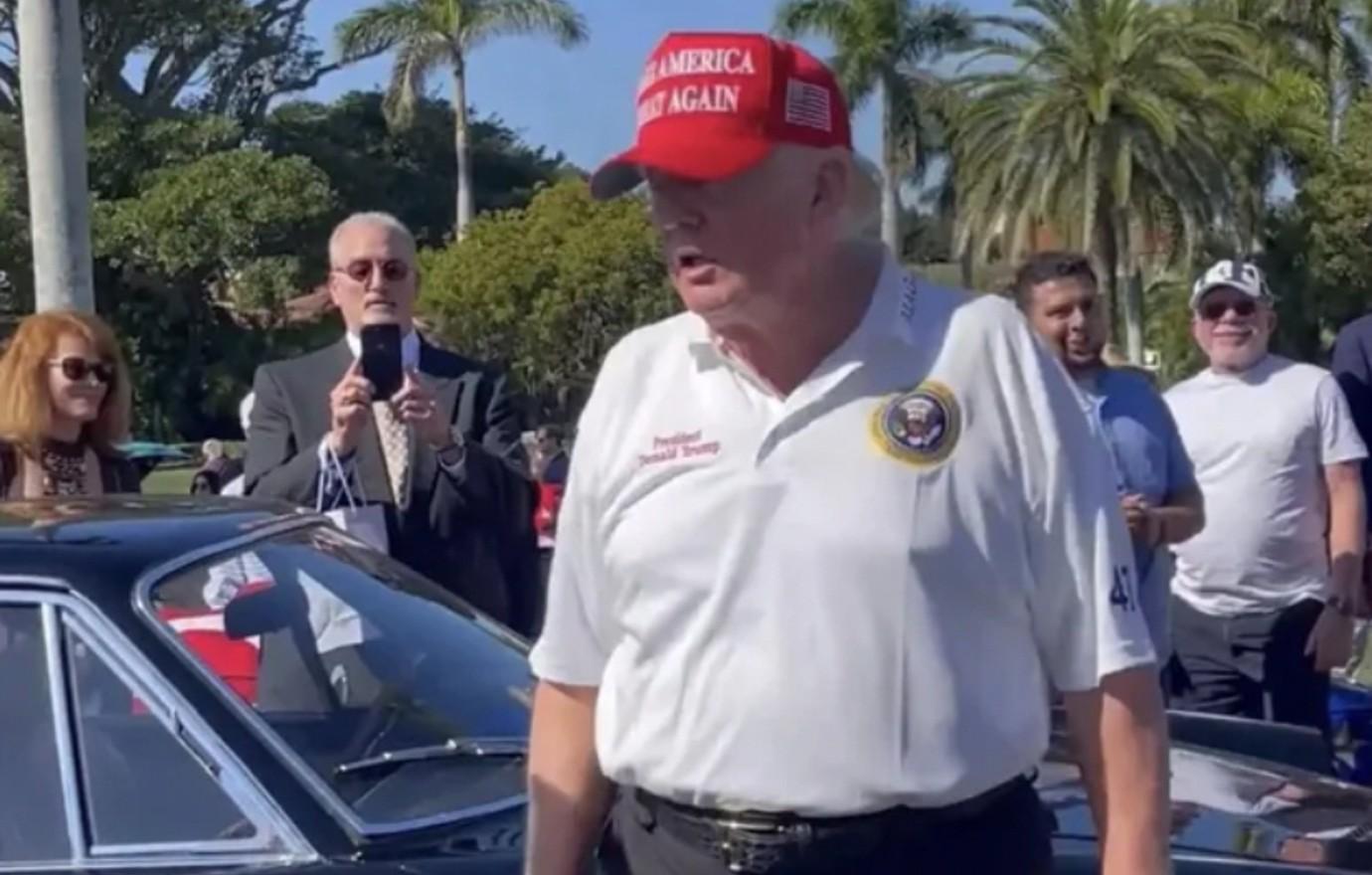 Article continues below advertisement
Trump didn't hold back now that he's back on the circuit, as he hit back at Governor Ron DeSantis, who is also potentially running for president.
"If he runs, that's fine. I'm way up in the polls," Trump told the Associated Press. "He's going to have to do what he wants to do, but he may run. I do think it would be a great act of disloyalty because, you know, I got him in. He had no chance. His political life was over."