NEWS
Donald Trump Firmly Declares He 'Will Not Be Going To' Joe Biden's Inauguration On January 20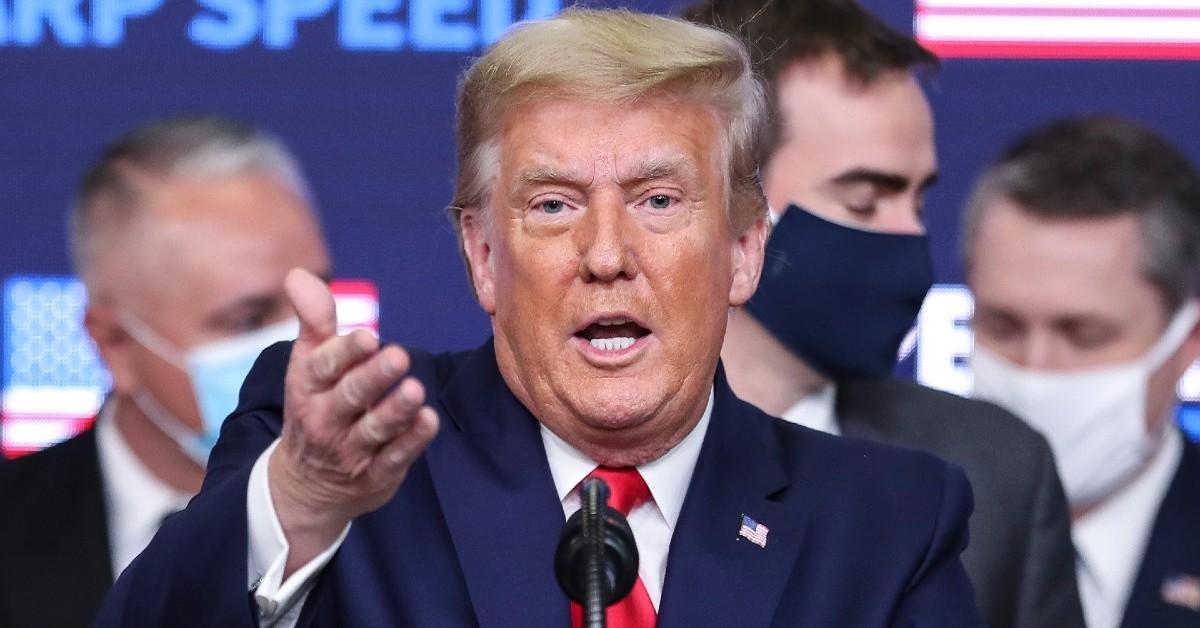 Article continues below advertisement
An hour prior to his statement, he spoke out to his fans. "The 75,000,000 great American Patriots who voted for me, AMERICA FIRST, and MAKE AMERICA GREAT AGAIN, will have a GIANT VOICE long into the future," he wrote on Twitter. "They will not be disrespected or treated unfairly in any way, shape or form!!!"
Trump has come under fire for his role in the riots at the U.S. Capitol, as he seemed to encourage the chaos.
"Mike Pence didn't have the courage to do what should have been done to protect our Country and our Constitution, giving States a chance to certify a corrected set of facts, not the fraudulent or inaccurate ones which they were asked to previously certify," he tweeted. "USA demands the truth!"
Article continues below advertisement
However, on January 8, he scolded the protestors for their actions. "I would like to begin by addressing the heinous attack on the United States Capitol," he uttered is his video message. "Like all Americans, I am outraged by the violence, lawlessness, and mayhem.
REPUBLICAN FAITHFUL HOLD MASSIVE SUPER-SPREADER EVERT AT TRUMP'S MAR-A-LAGO: SEE PHOTOS
"The demonstrators who infiltrated the Capitol have defiled the seat of American democracy. To those who engaged in these acts of violence and destruction, you do not represent our country. And to those who broke the law, you will pay."
Trump also claimed the he "immediately deployed the National Guard and federal law enforcement to secure the building and expel the intruders" as the chaos broke out, but the New York Times reported that it was actually Pence who did so.
He concluded his speech by sharing that "this moment calls for healing and reconciliation," then thanking his "wonderful supporters."
"I also want you to know that our incredible journey is only just beginning," he added. "Thank you, God bless you, and God bless America."