NEWS
'You Do Not Represent Our Country': Donald Trump Blasts Washington D.C. Rioters & Finally Concedes: Watch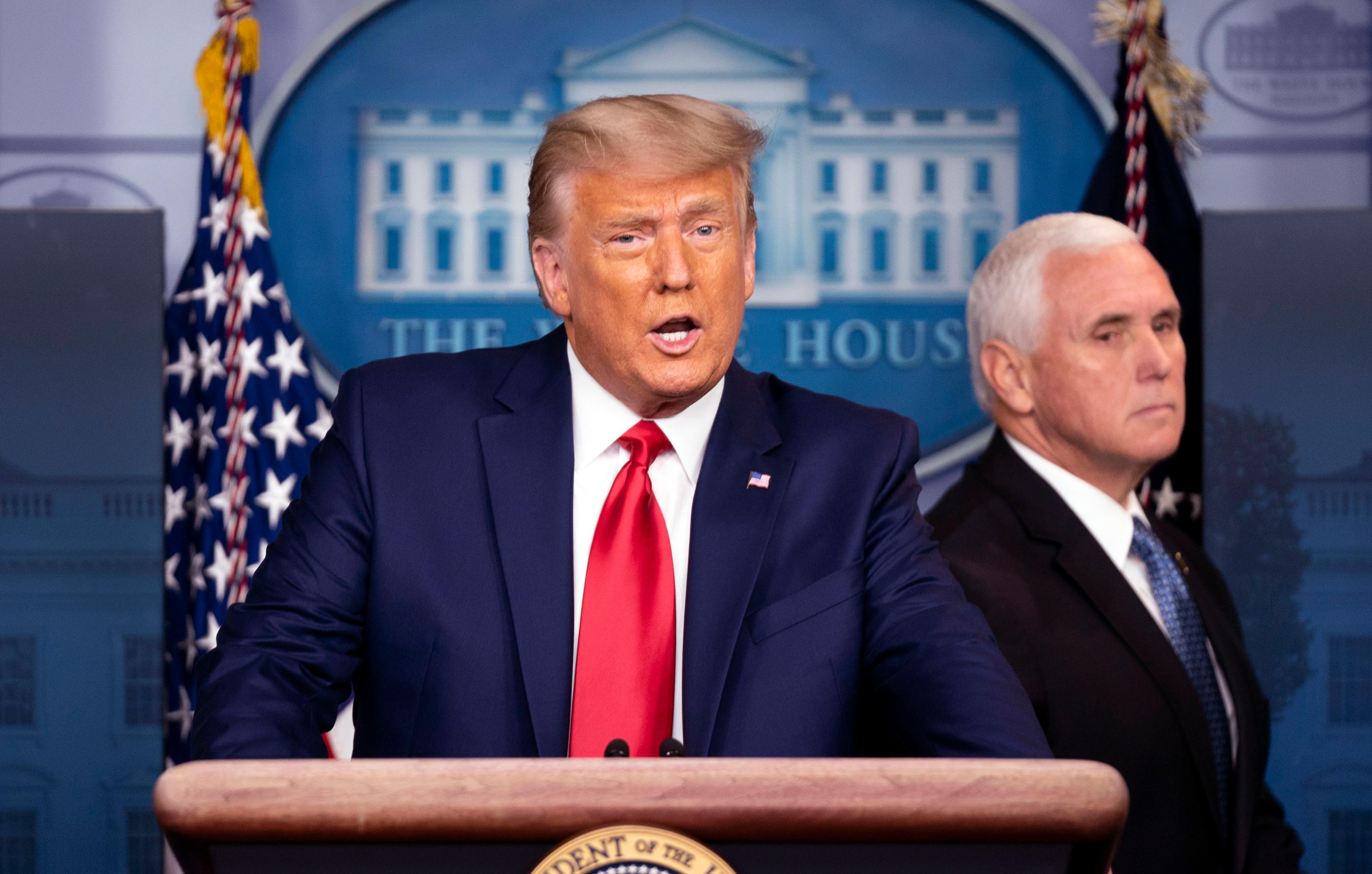 With talks of impeachment, President Donald Trump has now condemned the rioters who entered the Capitol in Washington D.C. on Wednesday, January 6, and said they did "not represent our country."
Article continues below advertisement
After Trump regained access to his Twitter account — the platform temporary suspended him for breaking their Civic Integrity policy — he posted a pre-recorded speech, where he said he was "outraged" by the "violence, lawlessness and mayhem."
"I immediately deployed the National Guard and federal law enforcement to secure the building and expel the intruders," Trump said. However, it should be noted that officials told the The New York Times that Vice President Mike Pence was the one who gave the order to bring in the National Guard.
Article continues below advertisement
Article continues below advertisement
"The demonstrators who infiltrated the Capitol have defiled the seat of American democracy," Trump continued. "To those who engaged in the acts of violence and destruction, you do not represent our country. And to those who broke the law, you will pay."
Article continues below advertisement
Just one day earlier, Trump, 74, had a very weak response when speaking to the rioters. "I know your pain, I know you're hurt. We had an election that was stolen from us. It was a landslide election and everyone knows it, especially the other side. But you have to go home now… This was a fraudulent election, but we can't play into the hands of these people. We have to have peace. So go home. We love you, you're very special," Trump previously said in the video, which eventually got him banned from Twitter, Facebook, Instagram and Snapchat.
The President explained in the new video that while "emotions are high" after the "intense election," "tempers must be cooled and calm restored."
"We must get on with the business of America,"
Trump has claimed that the election was rigged but now said that his "only goal" behind the lawsuits "was to ensure the integrity of the vote."
Article continues below advertisement
"In so doing, I was fighting to defend American democracy. I continue to strongly believe that we must reform our election laws to verify the identity and eligibility of all voters, and to ensure faith and confidence in all future elections," he added.
Article continues below advertisement
After months of refusing to concede, Trump said his "focus now turns to ensuring a smooth orderly and seamless transition of power."
"To the citizens of our country, serving as your president has been the honor of my lifetime. And to all of my wonderful supporters, I know you are disappointed, but I also want you to know that our incredible journey is only just beginning. Thank you, God bless you, and God bless America," he concluded.
At a press conference on Thursday, January 7, White House Press Secretary Kayleigh McEnany said that the administration condemned the violence "in the strongest possible terms."
"Now it is time for America to unite to come together to reject the violence that we have seen. We are one American people, under God," she said.
Article continues below advertisement
"If the Vice President and Cabinet do not act the Congress may be prepared to move forward with impeachment," House Speaker Nancy Pelosi said, while Democrat Senate leader Chuck Schumer said that Trump should not hold office another day.
Top Republicans and cabinet members have reportedly discussed invoking the 25th Amendment to remove Trump from office. "I do not believe that's appropriate at this point," Senator Lindsey Graham said at a press conference, adding that "if something else happens all options would be on the table."
Trump was previously impeached in 2019 but was acquitted by the Senate.