NEWS
Michelle Obama Scolds Donald Trump, Calls Him 'An Infantile & Unpatriotic President' After His Supporters Wreak Havoc On Capitol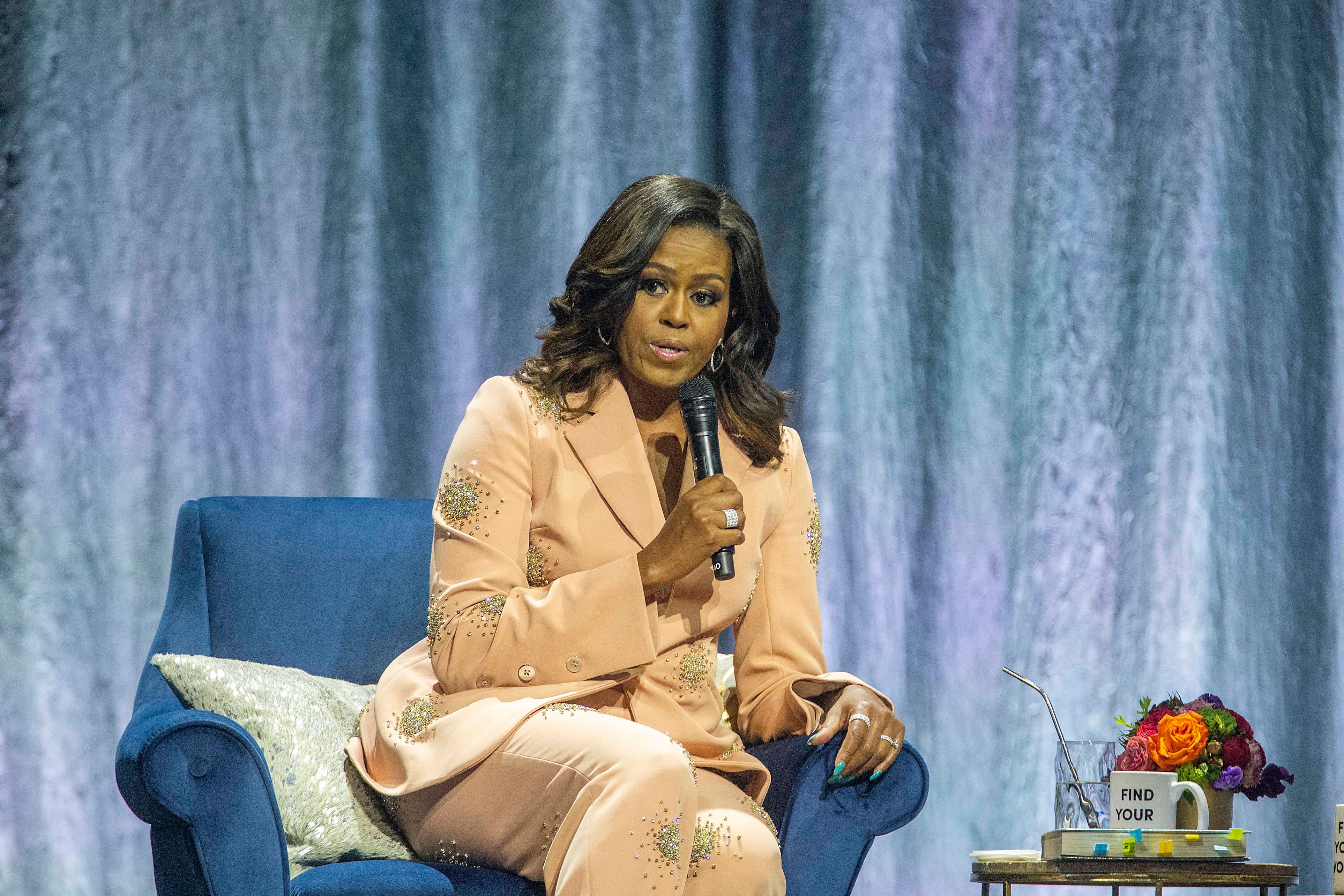 Former First Lady Michelle Obama has spoken out about the riots that took place in Washington D.C. on Wednesday, January 6, when supporters of President Donald Trump entered the Capitol building — and didn't hold back when discussing the former reality star.
Article continues below advertisement
"My heart had fallen harder and faster than I can remember. Like all of you, I watched as a gang — organized, violent, and mad they'd lost an election — laid siege to the United States Capitol. They set up gallows. They proudly waved the traitorous flag of the Confederacy through the halls. They desecrated the center of American government," Obama wrote in a statement.
Article continues below advertisement
"The day was a fulfillment of the wishes of an infantile and unpatriotic president who can't handle the truth of his own failures. And the wreckage lays at the feet of a party and media apparatus that gleefully cheered him on, knowing full well the possibility of consequences like these."
Article continues below advertisement
Obama pointed out that the Black Lives Matter protesters were not treated the same as those in the Capitol. "There's one question I just can't shake: What if these rioters had looked like the folks who go to Ebenezer Baptist Church every Sunday? What would have been different? I think we all know the answer."
"And yet, in city after city, day after day, we saw peaceful protestors met with brute force. We saw cracked skulls and mass arrests, law enforcement pepper spraying its way through a peaceful demonstration for a presidential photo op," she said.
Article continues below advertisement
"And for those who call others unpatriotic for simply taking a knee in silent protest, for those who wonder why we need to be reminded that Black Lives Matter at all, yesterday made it painfully clear that certain Americans are, in fact, allowed to denigrate the flag and symbols of our nation," she continued.
Article continues below advertisement
According to Obama, true progress can not be made until the disconnect is repaired, which means "coming to grips with the reality that millions voted for a man so obviously willing to burn our democracy down for his own ego."
Article continues below advertisement
Article continues below advertisement
Barack Obama also released a statement on the matter.
"History will rightly remember today's violence at the Capitol, incited by a sitting president who has continued to baselessly lie about the outcome of a lawful election, as a moment of great dishonor and shame for our nation. But we'd be kidding ourselves if we treated it as a total surprise," the former President wrote.
Although the Obama's kept their thoughts on Trump to themselves when he first took office in 2017, the couple has become more outspoken as of late, and Michelle previously wrote that she could never forgive Trump after he questioned the legitimacy of her husband's birth certificate.
"What if someone with an unstable mind loaded a gun and drove to Washington? What if that person went looking for our girls?" she wrote in her memoir, Becoming. "Donald Trump, with his loud and reckless innuendos, was putting my family's safety at risk."