NEWS
'Gobble Gobble': Donald Trump Jr. Wears MAGA T-Shirt As He Shares Sweet Photos Of His Family's Thanksgiving Celebration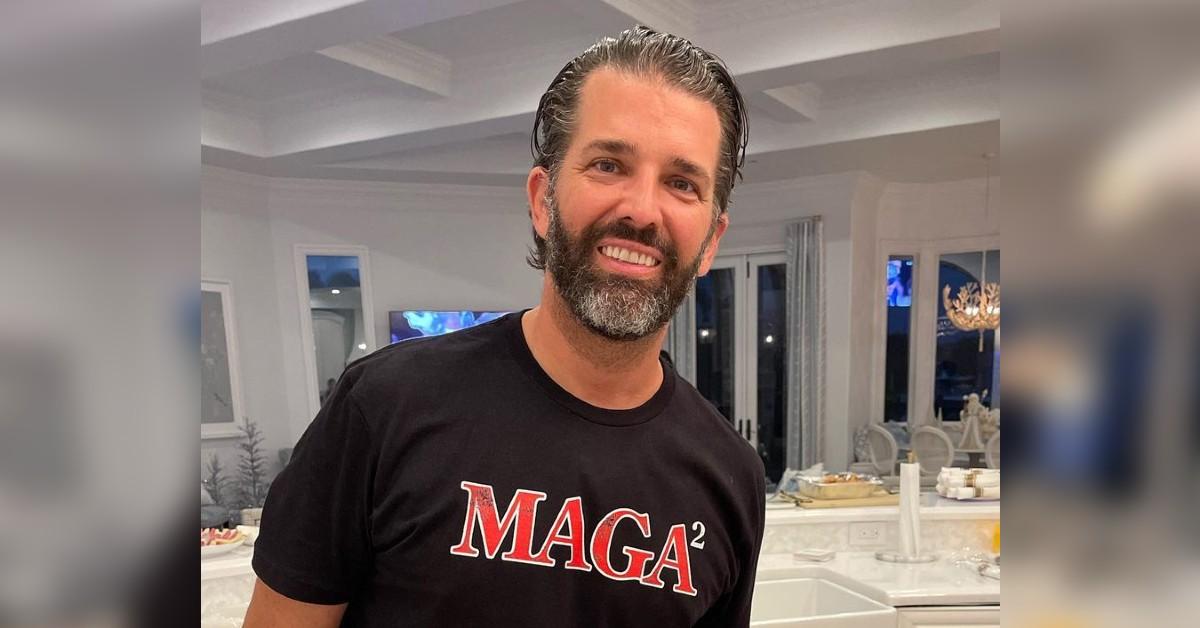 A Very Trump Thanksgiving!
Former first son Donald Trump Jr. offered fans a glimpse at his high-end holiday celebration this week, sharing several photos of his Thanksgiving holiday.
On Thursday, November 25, the father-of-five took to his Instagram page, posting a sweet holiday carousel depicting his famous family enjoying each other's company amid the November occasion.
Article continues below advertisement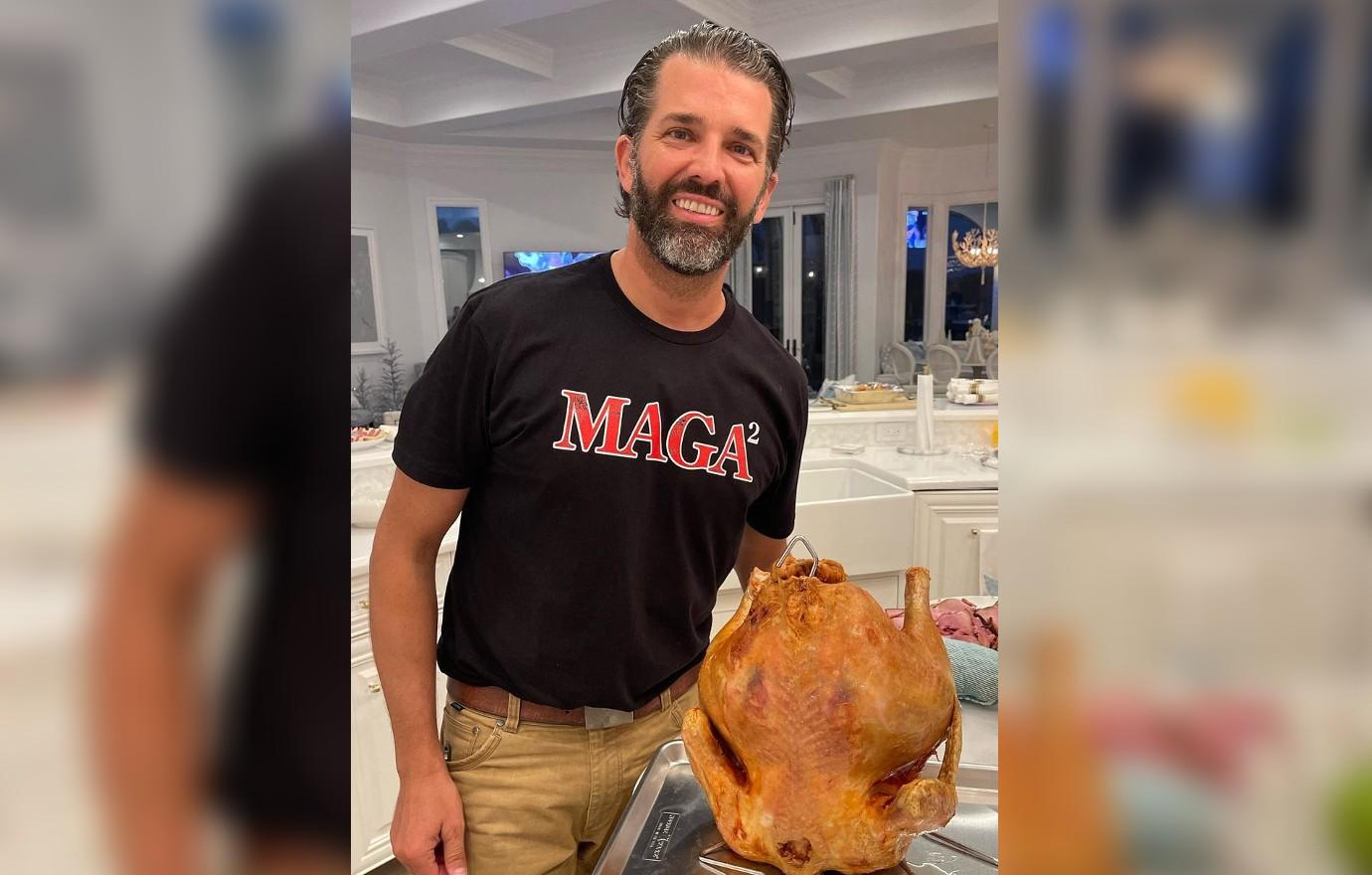 Article continues below advertisement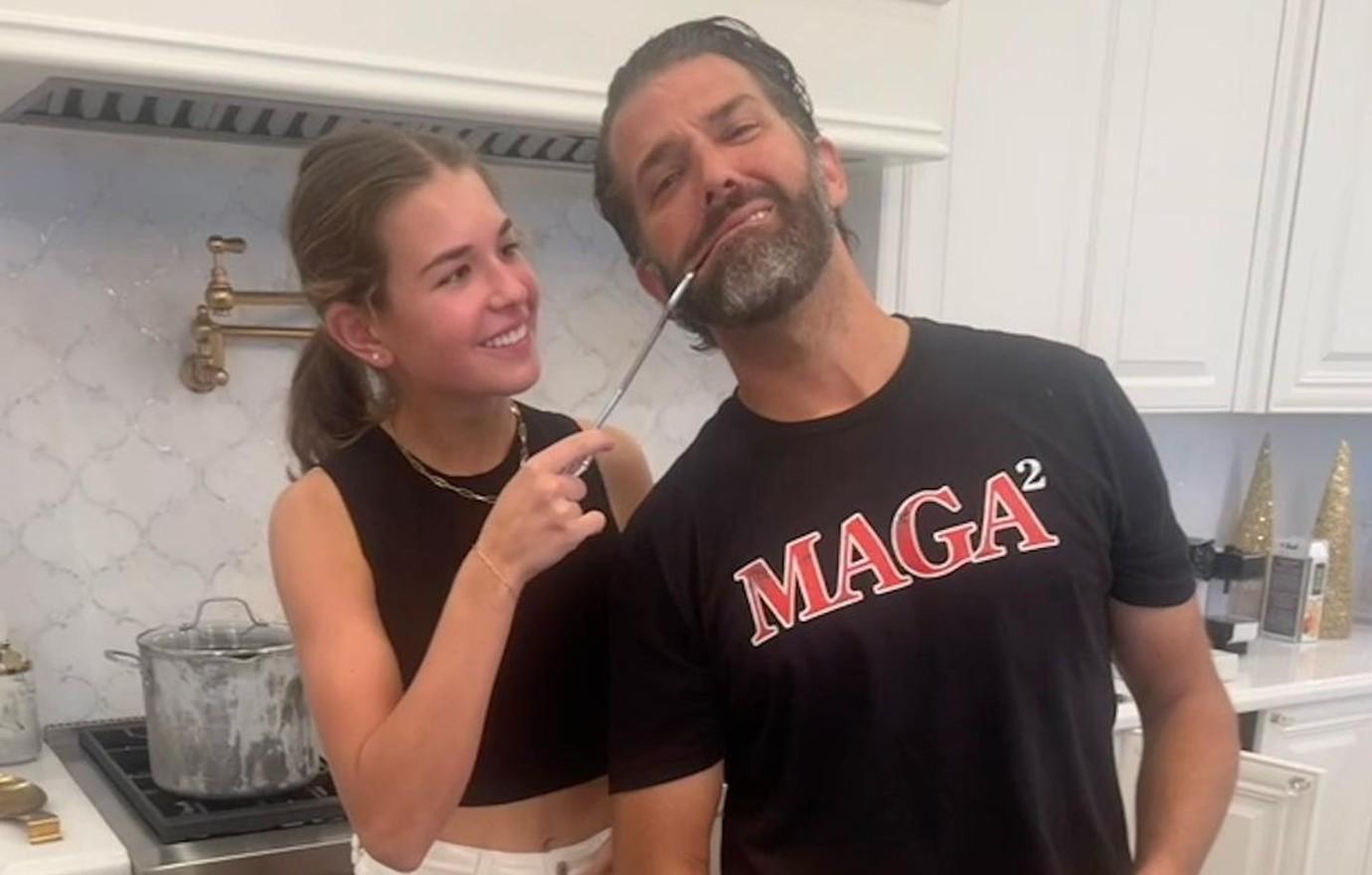 "I wasn't dating the man that you guys are all seeing today," the "Show Stopper" songstress spilled of Donald Jr., whom she met while working on the fifth season of Celebrity Apprentice back in 2011. O'Day competed on the show with Donald Jr. acting as an "adviser."
"I was dating the man before the family chose to create what they created in order to take over this country," she continued, referencing former President Donald Trump's political career.
Article continues below advertisement
Though the pair's alleged affair reportedly came to a halt in 2012, after Donald Jr.'s ex-wife, Vanessa Trump, purportedly stumbled across steamy messages between O'Day and her hubby, the artist says she still holds some hard feelings about her past love's new public persona.