'I Couldn't Even Get Out Of Bed': Dog The Bounty Hunter Discusses Terrifying COVID-19 Scare With Dr. Oz
Few folks out there are as tough as Duane "Dog" Chapman, also known as Dog the Bounty Hunter. Given the fact that he's faced all sorts of cringe-inducing situations over the years during his job chasing down America's most wanted, it's notable that even he is frightened of one thing: Contracting COVID-19.
Chapman recently had a scare in which he thought he had contracted the coronavirus. On an upcoming episode of the Dr. Oz Show (airing February 8), Dr. Mehmet Oz discussed the sickness that kept Chapman from his original planned appearance date on the show.
Article continues below advertisement
"Dog, you were supposed to sit down with us a couple of days ago. You got seriously ill, you worried me a lot," said Dr. Oz to Chapman. "What was going on? Do you think you had COVID?"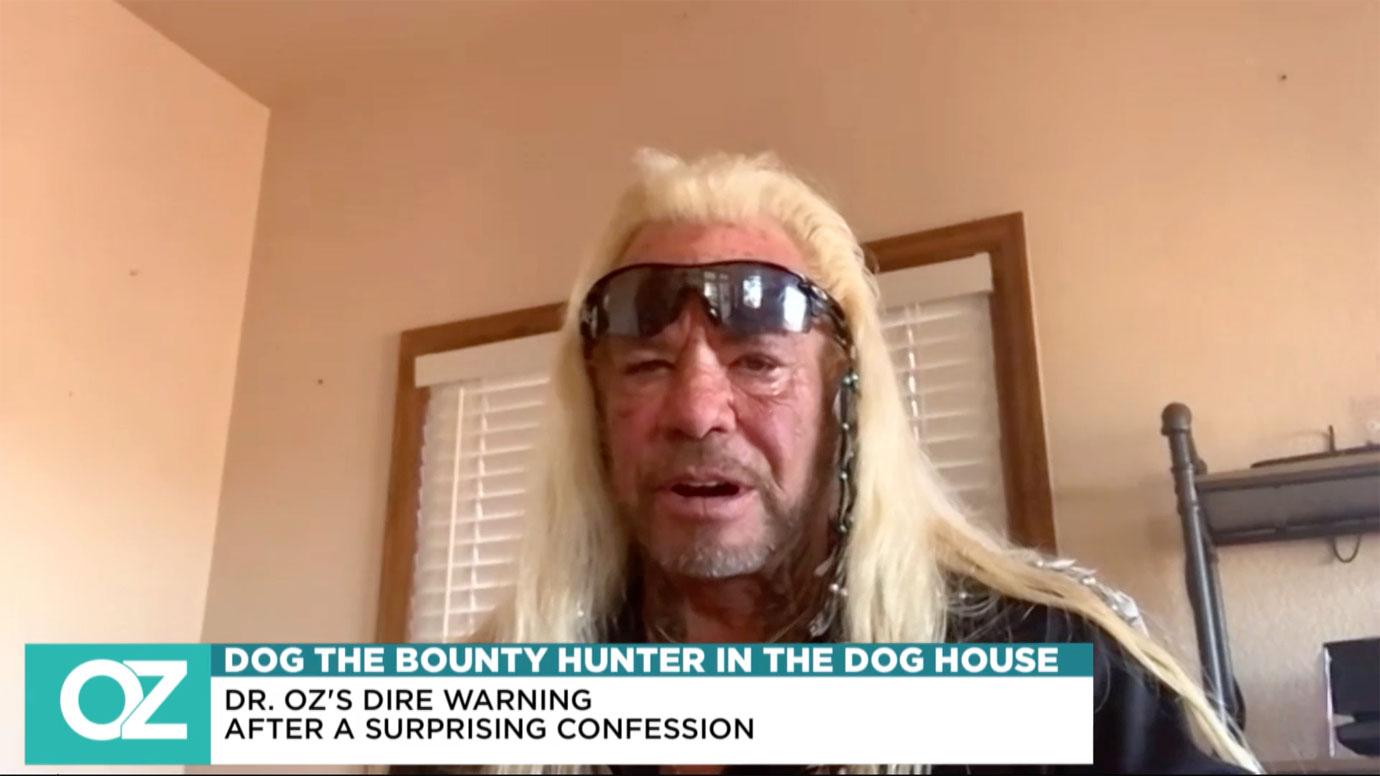 Article continues below advertisement
He added that his age was a panic factor as well. "'Oh, no. I'm over 60, am I going to make it?' I thought, here we go, COVID versus a dog, here we go.
"But I didn't have it so thank the Lord," he concluded.
Article continues below advertisement
Chapman admitted he hadn't. "This is the second day I felt good, but at the time it hit me, I couldn't go. I thought I was almost dying. I was like, just saying my last prayers."
Health officials recommend getting tested for the virus if not feeling well or having symptoms that are unusual.