Drunk Man Killed By Vicious Shark While Trying To Relieve Himself In Ocean, Despite Warning Signs: Report
One man's fun day at the beach with friends took a tragic turn when he was killed by a shark while trying to innocently relieve himself in the ocean.
Article continues below advertisement
The victim, Marcelo Rocha Santos, had reportedly been drinking with his buddies on Saturday, July 10, at Piedade Beach in Jaboatao dos Guararapes, northeastern Brazil. Santos and his friend, Ademir Sebastiao da Silva, had to go to the bathroom so they decided to head into the water to urinate. Numerous reports claim Santos was drunk.
"As the beach has no bathroom, I went into the sea to pee," Santos' shocked pal da Silva recalled. "I was beside him [in] the water."
Article continues below advertisement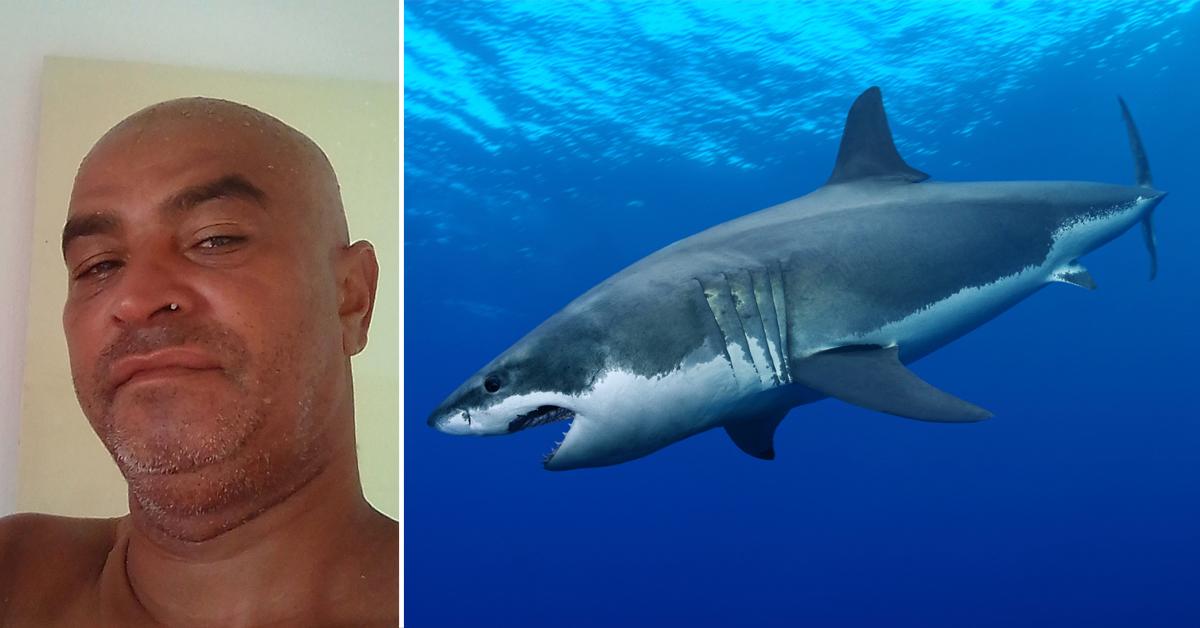 Article continues below advertisement
The victim and his friend entered the water at around 2 p.m. when the weather had gone cloudy and the water became murky, making it nearly impossible to spot anything in the water. There were warning signs for people to refrain from going into the water at that time, but the lifeguard didn't order the two men to come back to shore, as they were only up to their waists, Newsflash reported.
The shark then attacked the 51-year-old, according to New York Post, biting off Santos' hand and taking a chunk off of his leg. The lifeguard was unable to stop the horrifying attack, with Santos' friends finally managing to bring the victim to shore — where he reportedly fell to the ground unconscious. Santos was pronounced dead after being rushed to the hospital in Recife.
Article continues below advertisement
"It was a friend of mine who was in the sea with the person who was attacked. Suddenly, he saw the man struggling," eyewitness Mechanic Edriano Gomes said of the scene. "There was a lot of blood in the water."
Meanwhile, the unfortunate beach-goers' pal — who was the only other person in the water at the time — managed to escape the scene unharmed. "It could be me. It was God's deliverance," he insisted. "If I had been diving or lingered in the water, I could have been attacked."
Article continues below advertisement
It is not known what kind of shark attacked Santos, but experts reportedly say it was likely a bull or tiger shark. The incident took place near an area that reportedly had 12 prior attacks, as they are common at this time of year due to the rain, which makes the ocean dark and clouded.
Article continues below advertisement
Within the last 30 years, there have been 62 shark attack incidents, 25 of which have resulted in fatalities, in the Brazilian state of Pernambuco, where the beach is located.
"I've been working on this beach for 25 years and during this time I have witnessed a number of ferocious attacks," a local snack seller told Beach Grit of the tragic incidents. "It was horrible to see. Each time it is very frightening and sad."