'Real Housewives Of New York City' Star Eboni K. Williams Slams Misleading Reports That Her Law License Was Suspended
Article continues below advertisement
After reports surfaced that the attorney's law license was suspended, it was later brought to light that the suspension was only administrative — not a disciplinary action — and that the "suspension" was only applicable in the state of North Carolina.
According to Williams, which she clarified in a video posted to Instagram on Monday July, 19, this is due to the fact that since she has not "lived or practiced law in North Carolina since 2011" and therefore she "stopped paying the annual fees."
Article continues below advertisement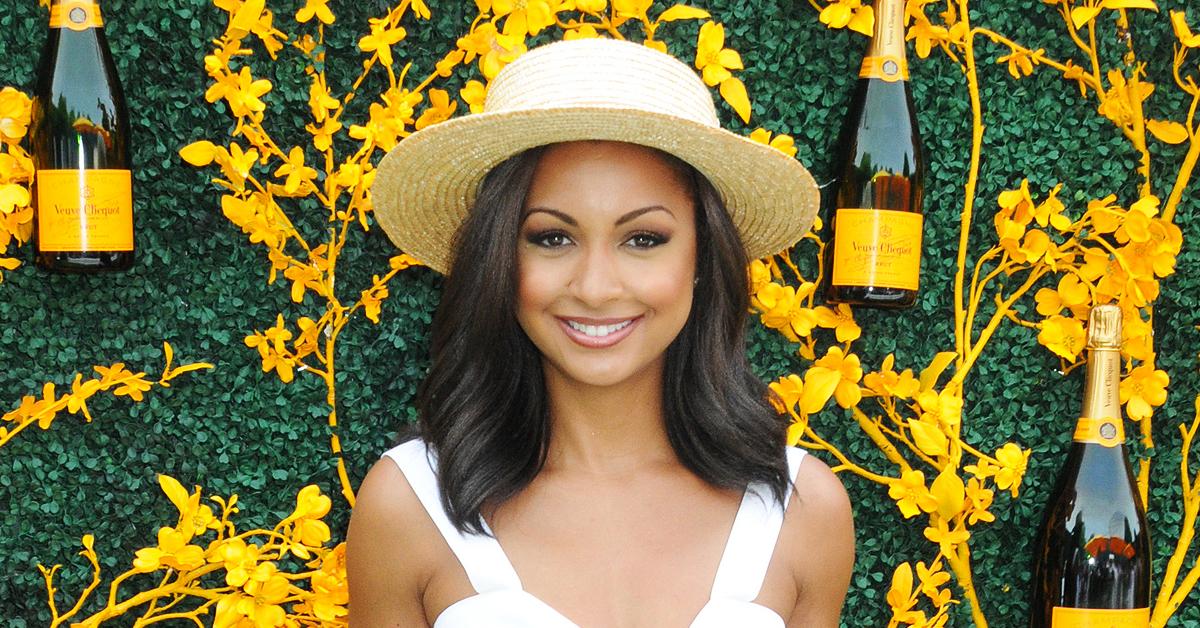 The 37-year-old also further clarified that she has "no desire to reactivate [her] North Carolina bar license" because she fully resides in New York. She continued saying, "I love the law. I loved my career as an attorney. I loved practicing law. I no longer practice law. I've not practiced law in a full-time capacity in the state of North Carolina since 2011 and thus I have chosen voluntarily not to pay those assessments."
Article continues below advertisement
Following the former Loyola University graduate's clarification of the headlines, she took to the comment section of the outlet in question to express how disappointed she was in the sensationalized coverage.
Article continues below advertisement
The TV personality further commented, "This headline is CLEARLY trying to insulate something salacious which would be scandalous if I was currently inactive and actually practicing law…which I'm mot [sic] and have not done since I was in active standing over 10 years ago."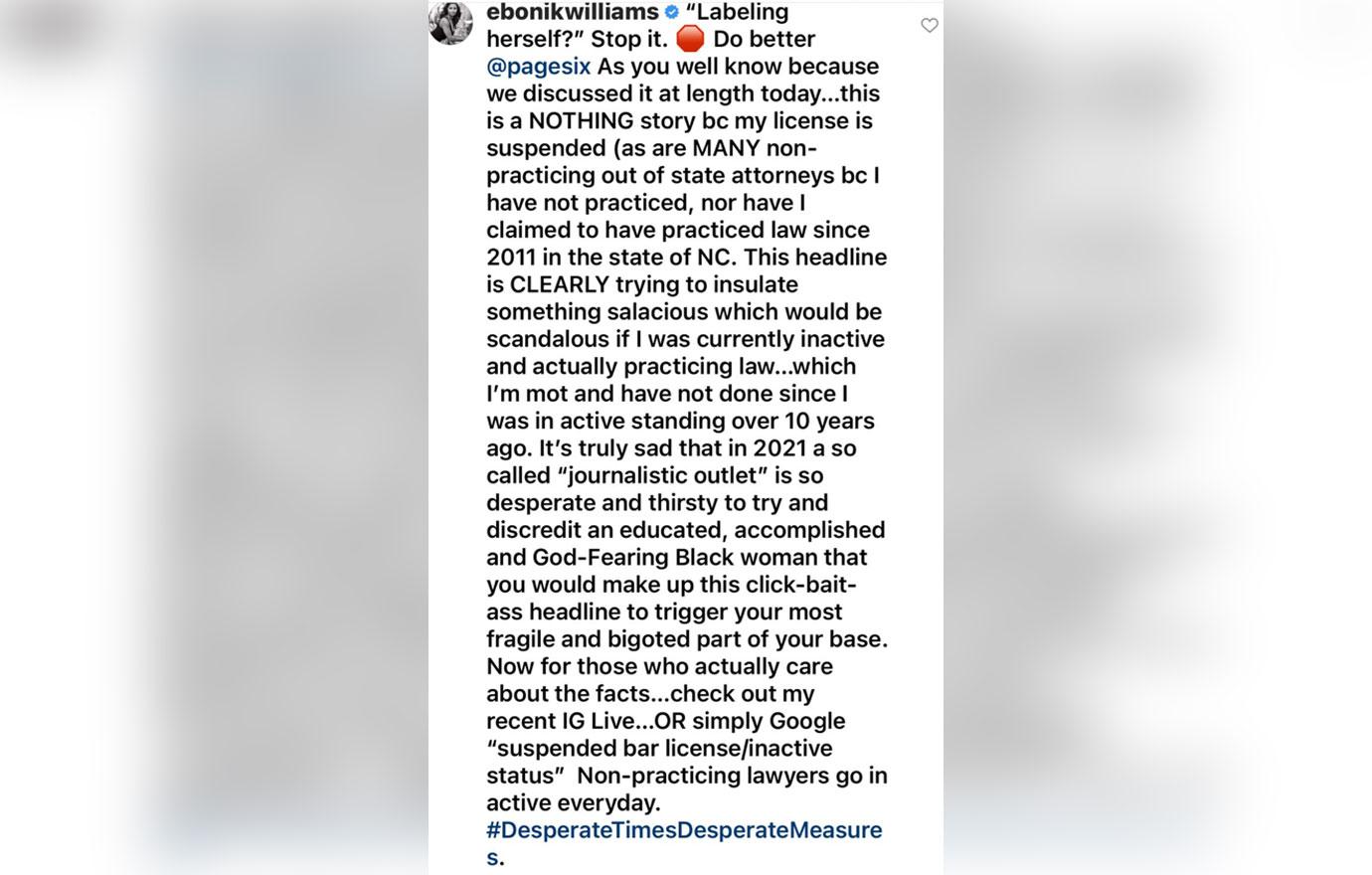 Article continues below advertisement
"It's truly sad that in 2021 a so called 'journalistic outlet' is so desperate and thirsty to try and discredit an educated, accomplished and God-Fearing Black woman that you would make up this click-bait-ass headline to trigger your most fragile and bigoted part of your base," Williams continued.
The news pundit then directed followers to her Instagram video for the truth stating, "Now for those who actually care about the facts…check out my recent IG Live…OR simply Google suspended bar license/inactive status Non-practicing lawyers go in active everyday. #DesperateTimesDesperateMeasures."
Article continues below advertisement
The newcomer has certainly made waves in her premiere season of the hit Bravo series, but could she be making her mark on another all-female hit show? As OK! previously reported back in June, Williams would be "interested" in joining the panel at The View.
When asked if she would ever join the talk show, she explained, "That would be something I would be extremely excited to have a conversation about because the topics on there are so important. Here's the hard part, right? The ability to sit with one another's perspectives without sitting to respond, but sitting to listen. Not just only be stuck in your argument, but be open to just some level of fluidity in your thinking in your unconscious bias."