NEWS
Leaker Exposed: Armie Hammer Whistleblower Was His Estranged Wife, Elizabeth Chambers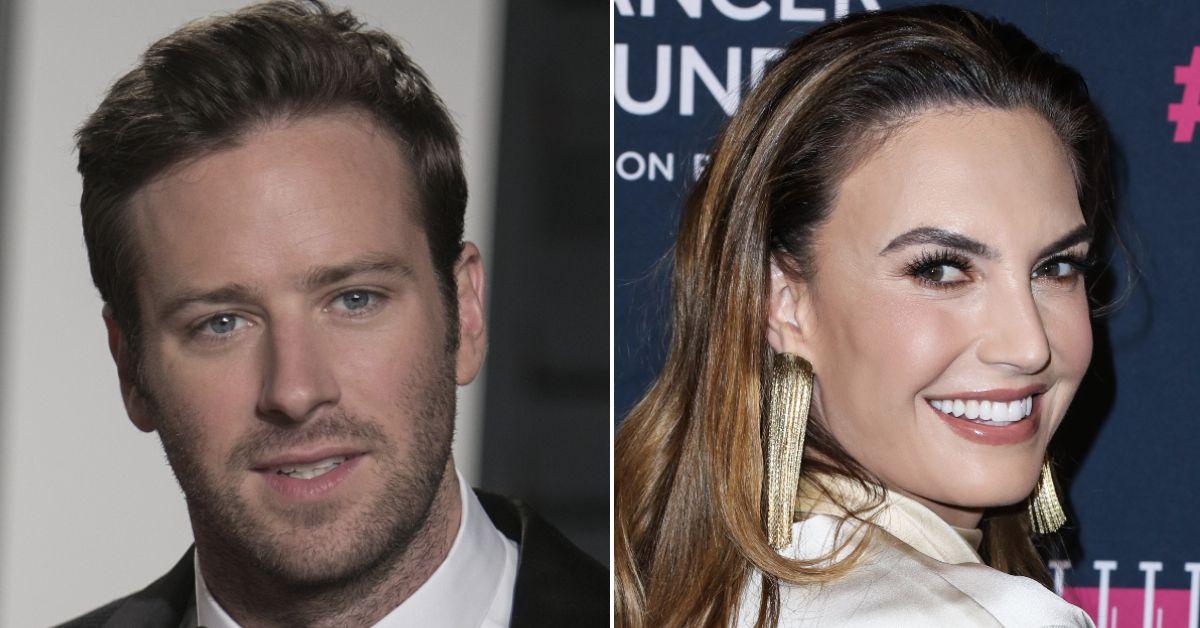 Excuse me? Armie Hammer's estranged wife allegedly used her friend's email to leak stories about the embattled actor to the press.
Well before Hammer was exposed for his apparent "cannibal" fantasies and sexual misconduct scandal, Elizabeth Chambers was using her now-former friend's email to plant stories about the Call Me By Your Name star.
Article continues below advertisement
In screenshots of text messages and DMs, Chambers appeared to tell her friend that she logged into her email posing as her to leak stories, including that her husband was flirting with actress Lily James.
ARMIE HAMMER'S FAMILY-ROOTED ISSUES AND MORE REVELATIONS FROM 'HOUSE OF HAMMER' RELEASE
One screenshot from three months after Chambers and Hammer announced their divorce in July 2020 showed her allegedly telling her friend that they need to "get back to commenting and sending tips."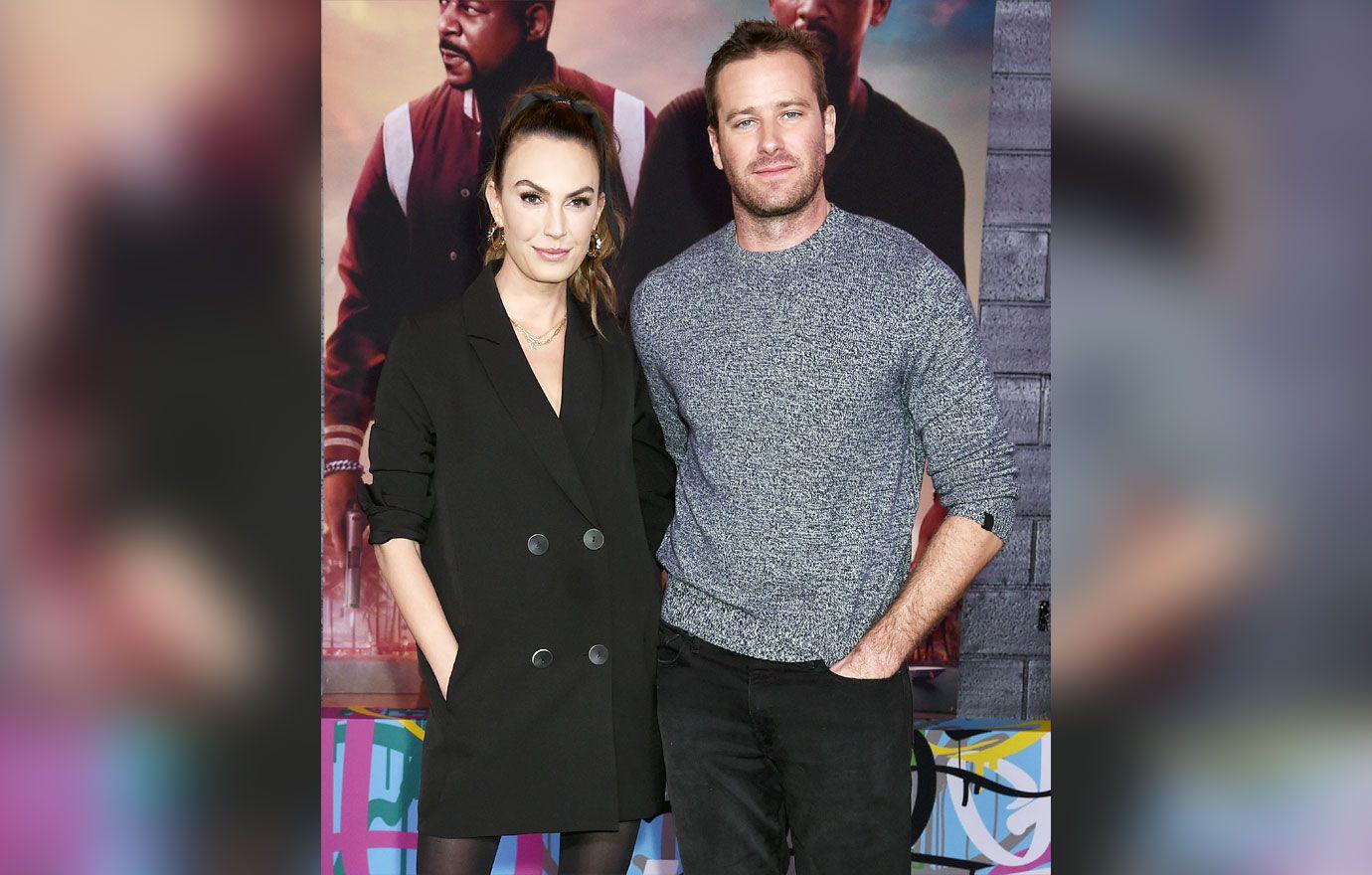 Article continues below advertisement
"Oh yes, excerpts from his disaster GQ cover shoot," the mother of Hammer's children allegedly wrote. "We need to get back to commenting and sending tips. This time to the Daily Mail in the sun about Lily James."
James denied any affair between her and Hammer after Daily Mail first reported that the former flames' marriage ended after Chambers allegedly found passionate messages sent to a mystery woman that went by Adeline, the name the actor's Rebecca co-star, James, used on set of the 2019 film.
The original story was posted in October 2020, the same month Hammer filed for joint custody of their kids.
Article continues below advertisement
Another text exchange allegedly showed Chambers asking her unnamed pal to leak photos and videos from Hammer's finsta, which became public knowledge in January 2021 when he was accused of abuse, coercion and even rape.
"Please ask her to pay close attention to his captions and let her know if any of the last nine attachments you just sent did not come through," she allegedly texted her friend. "It's highly important that she receives everything."
MORE ON:
Elizabeth Chambers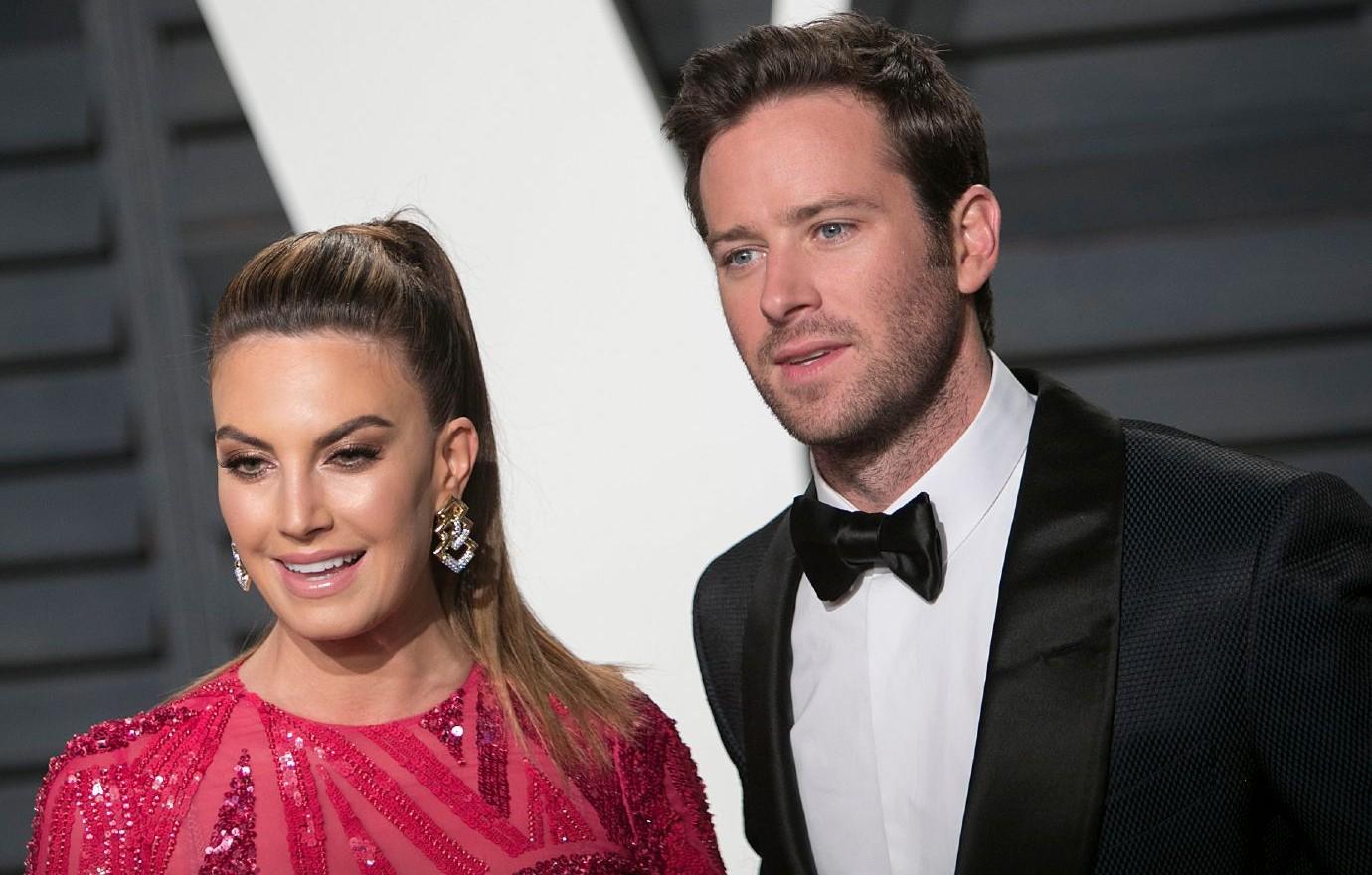 Article continues below advertisement
After teasing that there would be "more to come," Chambers allegedly continued in the message: "I need her to agree to you that she will only attribute this to one of his many victims."
In another exchange between the two, Chambers said that the user behind Instagram account House of Effie, who was one of Hammer's alleged victims, was "just dramatic" when her pal asked if she was "OK."
"They're all crazy," Chambers allegedly responded of Hammer's many alleged victims.
As OK! reported, House of Effie leaked DMs allegedly sent from a then-unidentified women. In the disturbing unverified messages, Hammer allegedly detailed graphic sexual fantasies. After the messages leaked, several woman who had dated Hammer came forward with similar allegations against the Rebecca actor. The anonymous woman behind the Instagram account revealed herself in March 2021, when she detailed the alleged abuse she endured at the hands of Hammer.
'I AM SHOCKED, HEARTBROKEN & DEVASTATED': ELIZABETH CHAMBERS IS 'TRYING TO PROCESS EVERYTHING THAT HAS TRANSPIRED' FOLLOWING EX ARMIE HAMMER'S SCANDAL
Chambers reportedly worked with Effie Angelova to try and secure sole custody of the ex couple's children, so it possible that the television personality was referring to Angelova in her conversation with her ex-friend.
Article continues below advertisement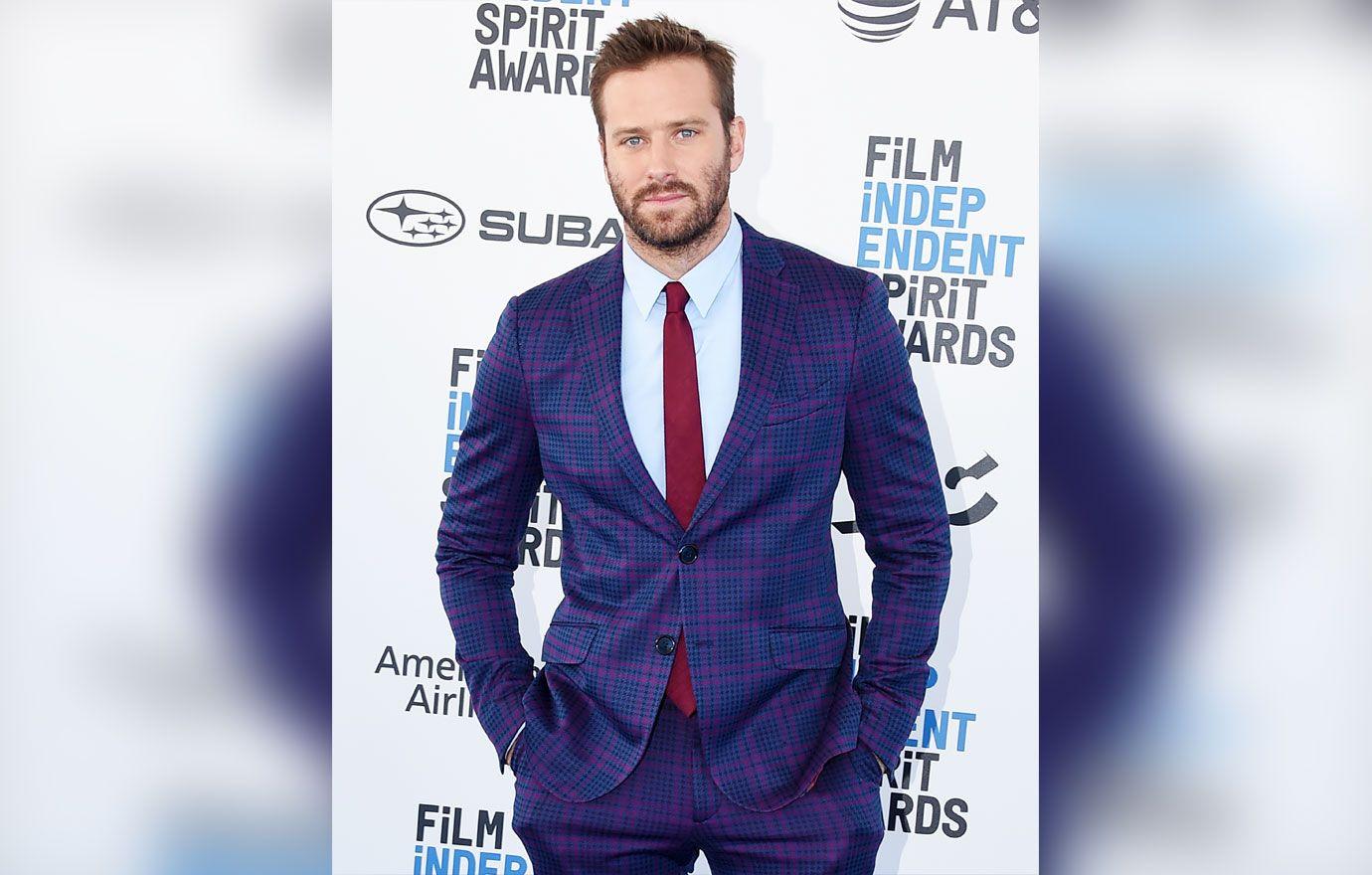 As for why Chambers' former friend came forward with the shocking screenshots, the pal told Page Six that they did not feel comfortable hiding this information.
"She asked and she was my friend," the friend admitted of why they let Chambers use their account. "At first it seemed completely harmless as it isn't the main email that I use. Then I saw everything she was writing and saying and I got super uncomfortable and lied to her and said that I needed to change my password cuz [sic] I was hacked."